🍛 Bamboo Shoots Curry 👩‍🍳 From the Ital Khmeribbean Kitchen 💚💛❤️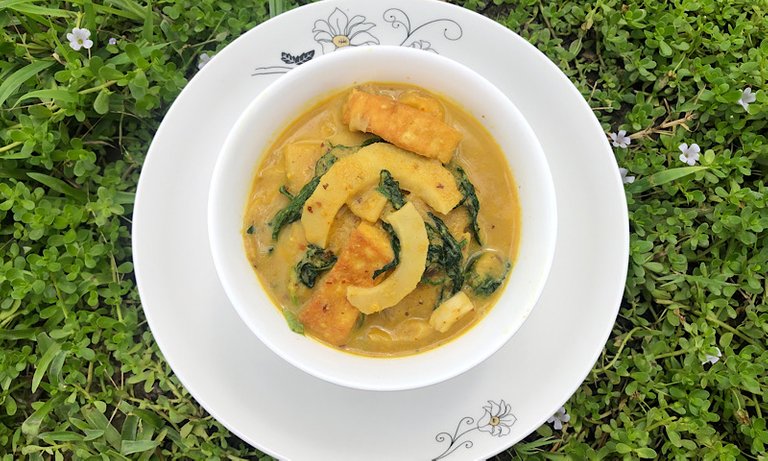 Today @justinparke went to town and he saw people selling lemongrass, bamboo shoots, and green vegetables near the road. He bought them to come back home. I am glad to see them.
Then I go to buy coconut milk to make bamboo curry for lunch and to share with you all. I have not eat bamboo shoots for a long time already. I love to cook them with different recipes.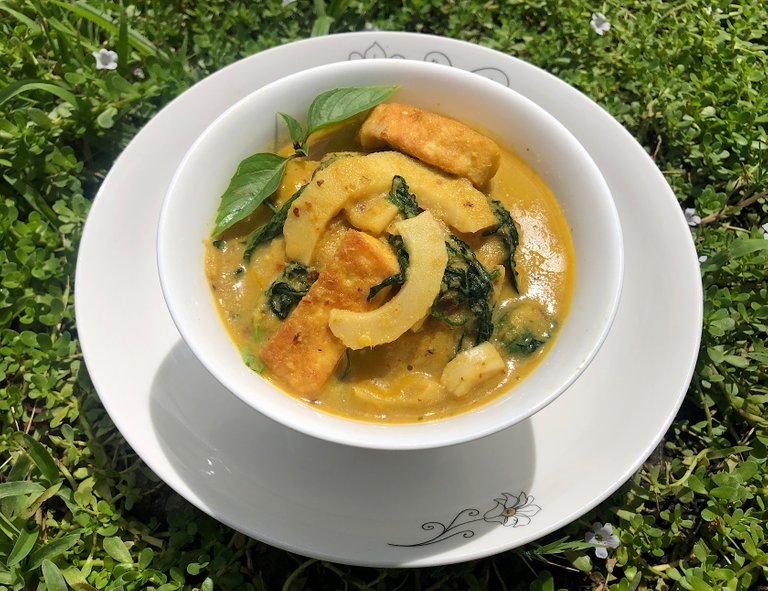 👩‍🍳 Bamboo Shoots Curry (Ital) Recipe 🔪
វិធីធ្វើសម្លខ្ទិះទំពាំងបួស

Ingredients
1 1/2 cups bamboo shoots after cook
200g tofu
green vegetables (a little or as you like)
2 lemongrass stalks
2 kaffir lime leaves
1 small piece galangal
1/2 tsp turmeric power
1/2 red onion
3 dried chilies
3 candlenuts
3 cloves garlic
1 tsp salt or taste
2 tbsp brown sugar
2 tbsp soy sauce
basil as you like
1 cup water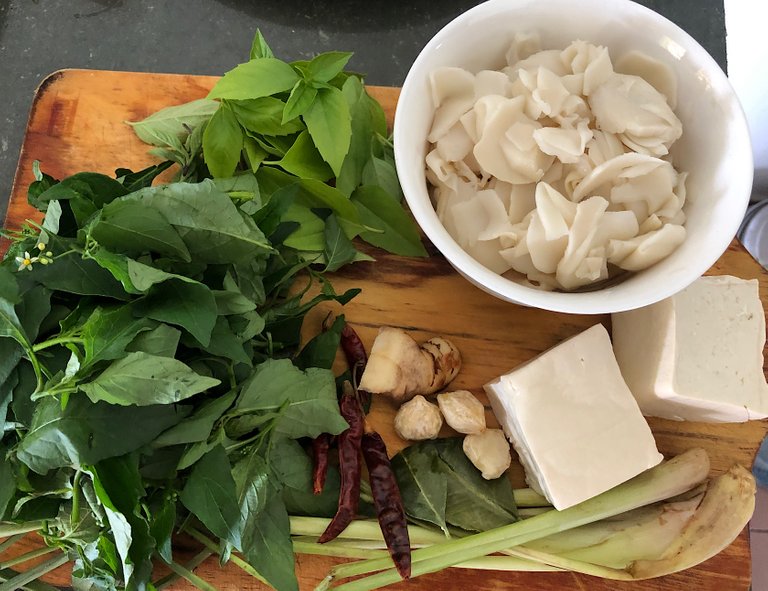 👉🏼 If we have fresh bamboo shoots we need to slice them and boil until cooked, then remove the water. For sweet bamboo shoots it's okay to keep the water.
For green vegetables we can put and kind we like. When I lived in Cambodia I loved to use climbing wattle, ivy gourds, and amaranth leaves in this recipe. My country has these vegetables and I miss them so much.
I sliced lemongrass and chilies, red onion, kaffir lime leaves, garlic cloves, galangal, candlenuts, and grind them with turmeric powder very well. Don't forget pour a little bit water for easy grinding. Then cut tofu in cubes and fry until brown.
Step 1

Heat a little bit of oil and fry paste until aromatic.
Then pour 1/2 cup of coconut milk stir it.

Step 2

Then add bamboo shoots, salt, sugar, and soy sauce, then stir it and add water, boil a few minutes.

Step 3

After add green vegetables, fried tofu, and all coconut, stir it.

Step 4

Finally add basil and stir.

Now turn the stove off, it's ready.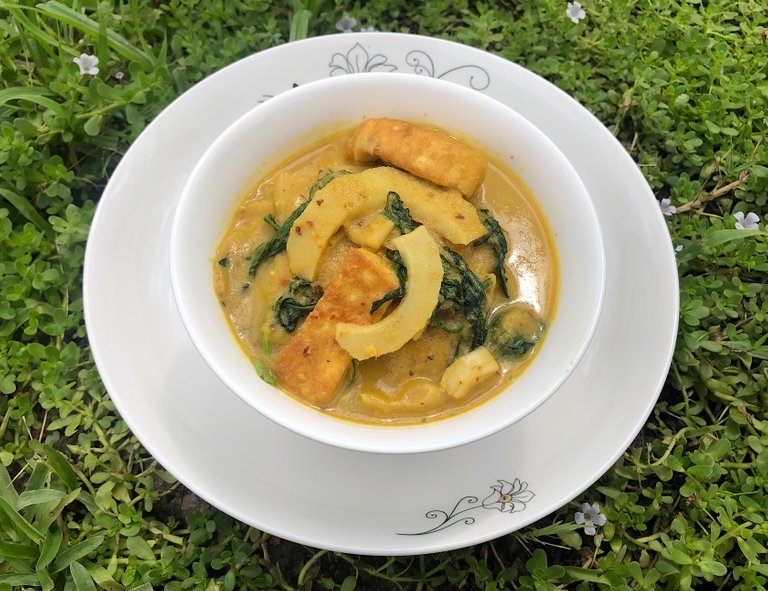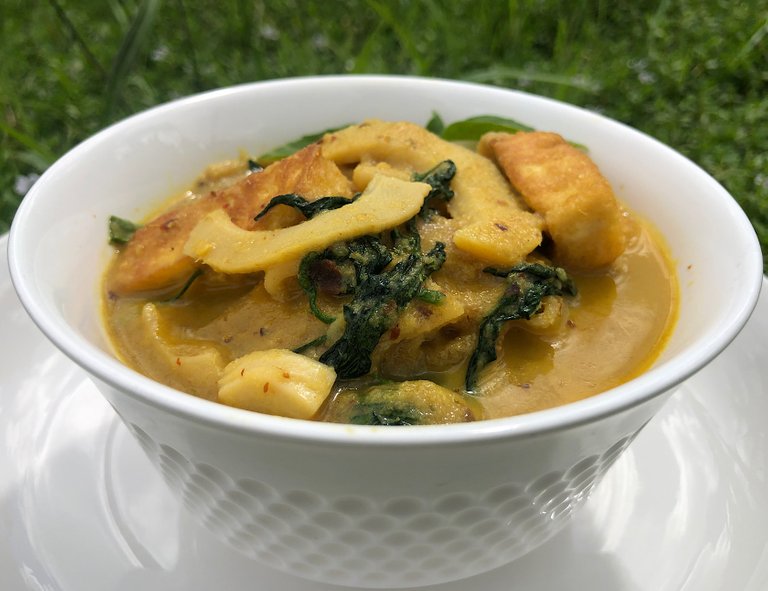 Have a great weekend and stay safe everyone 😊.
---
CLICK HERE TO JOIN HIVE AND START EARNING CRYPTO LIKE US

---
---