🚁 Five Different Insects 🦋🦟 Urban Nature Around My Place 🐜🌳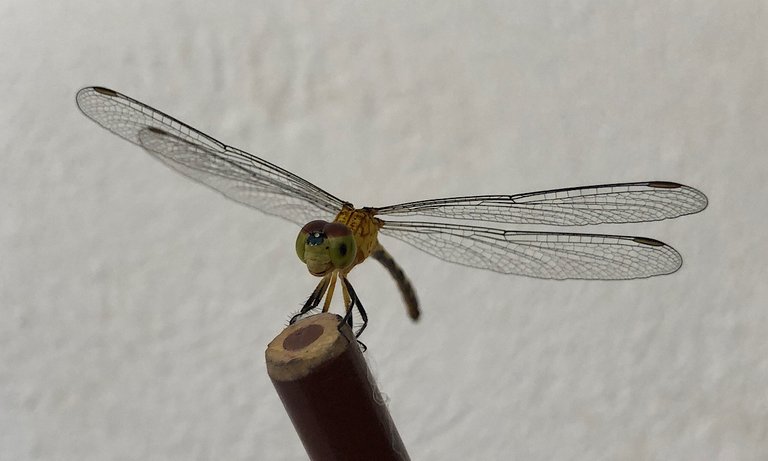 Happy Friday Hive Friends! I hope you are all well. Some friends know already about our life in Suriname, we still waiting a long time to leave this place. We can't travel to a beautiful place a long time already, so we don't have special posts to share with you.
I have only insects and recipes to show everyone. I miss my life before, working and traveling with my family. I hope we will have a normal life like before one day. In this post I have five different kinds of butterflies and other insects. These pictures are from the other day when I had free time.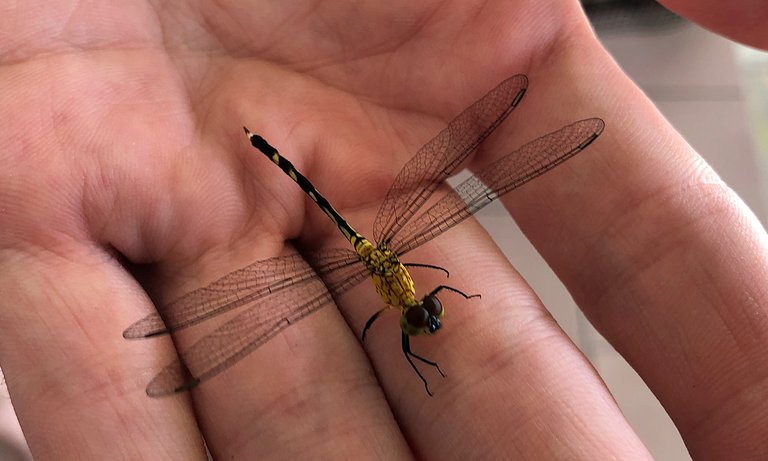 This dragonfly flew everywhere and fell in my house. My husband saw it and he called me for get photos it.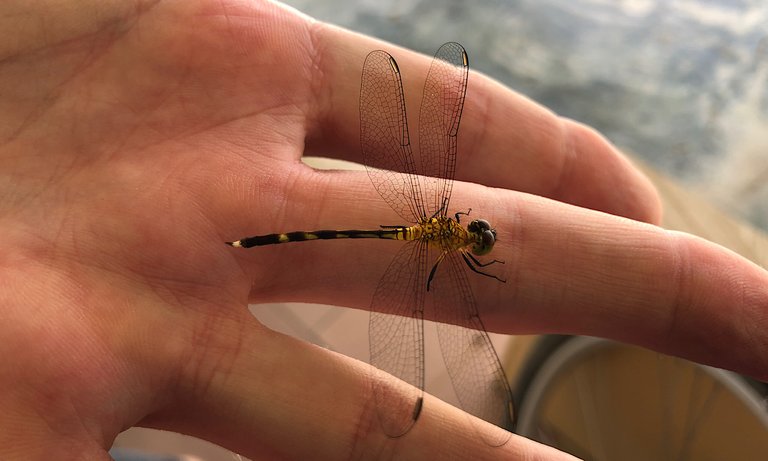 It's a tiny dragonfly, still alive but looks like it is hurt.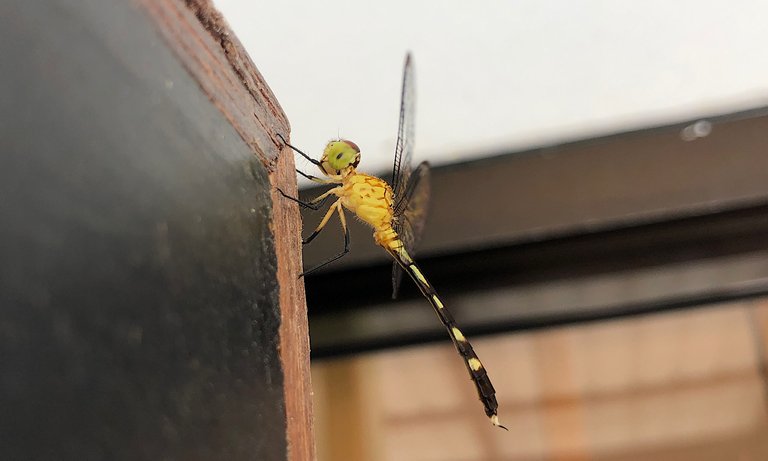 After it relaxed it can move to another place.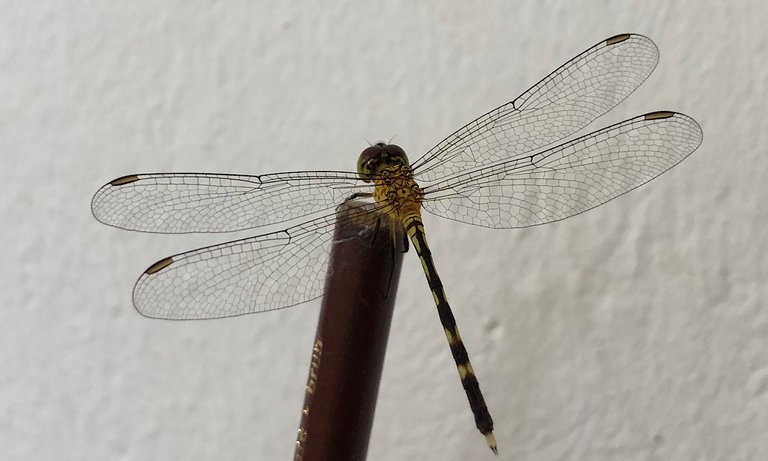 Then my husband had an idea to take a pencil and put it on for more beautiful photos.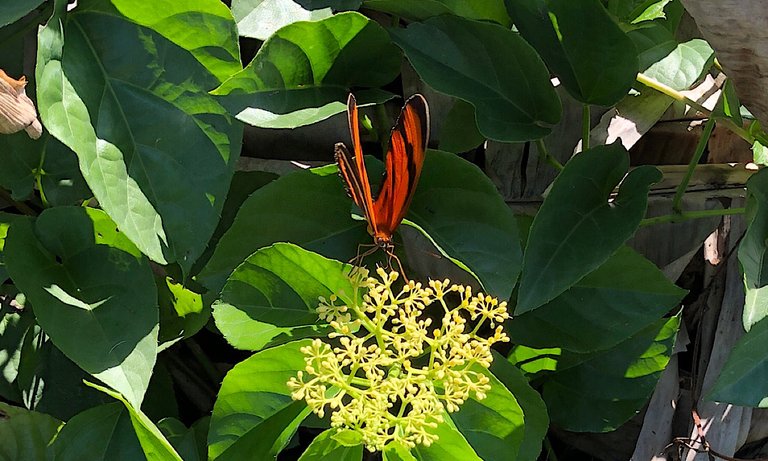 I can't get close to the orange butterfly, it was too quick much for get pictures. I have only one picture from a little bit far away. This kind of butterfly is always flies around here two times in a day, but I have never got a beautiful picture of them.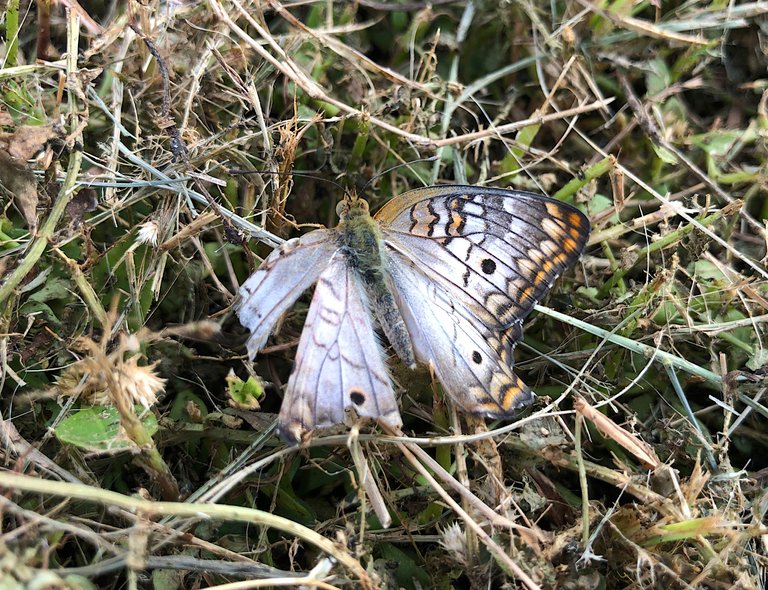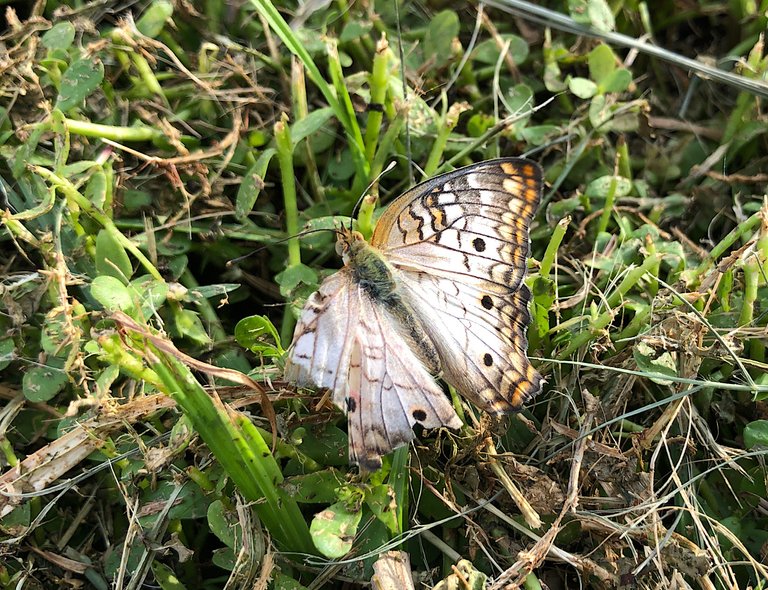 The white peacock butterfly, its left's wing is broken because the gardener cut the grass by machine touch it. It can't fly, but I see it jump a lot when it wants to move the place.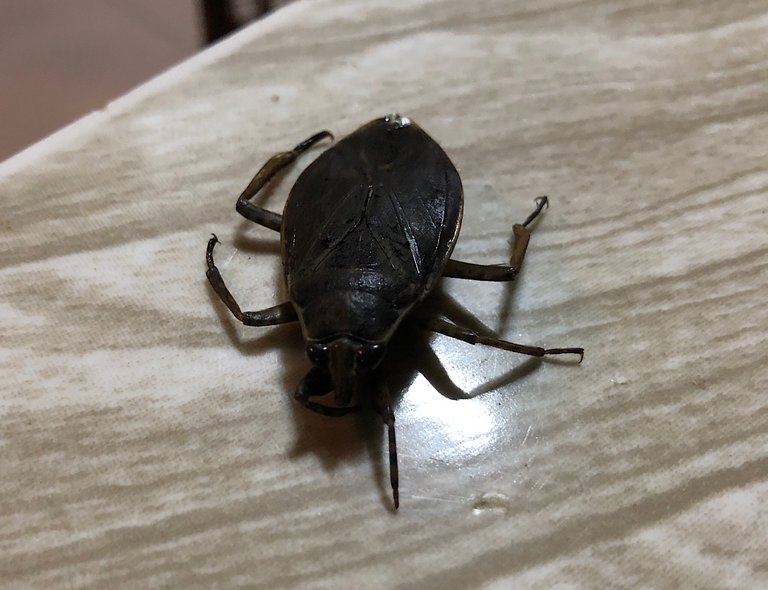 This insect came to my house at night. I was too tired to look for its name in google photos.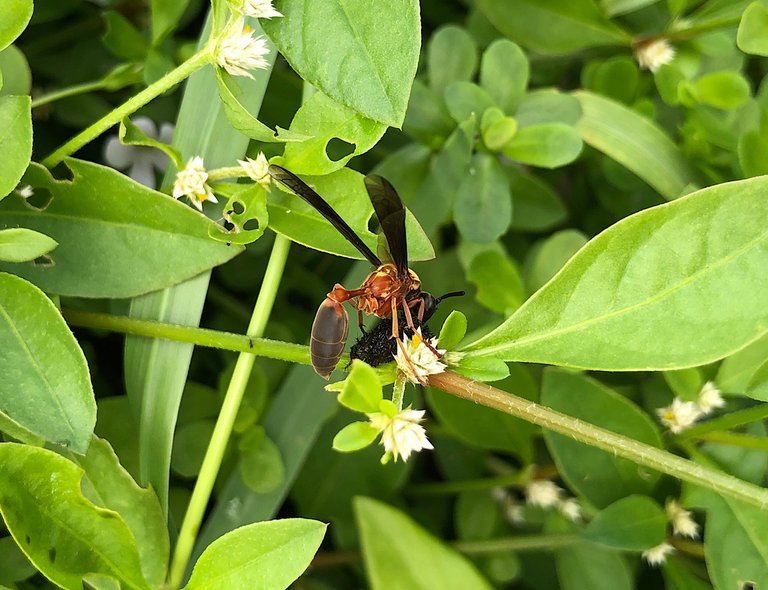 Polybia busy with its food. I took all photos with my iPhone8+. Have a great weekend everybody 😊.
CLICK HERE TO JOIN HIVE AND START EARNING CRYPTO LIKE US

---
---