🦋🌼 Insect Hunting 🐍 A Snake Surprise In The Garden 🌳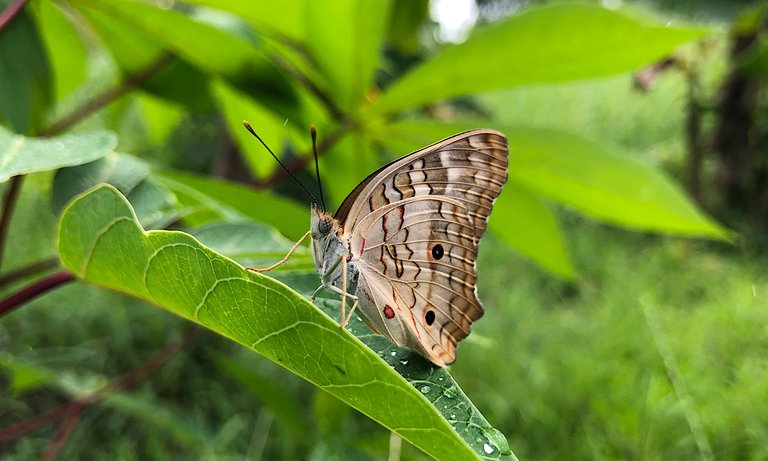 During the time I find insects in banana garden, it was raining a little bit but I do not come back home because I didn't took a picture of insects. After the sun shine the light and the rain is gone but the sun opens its light too much. I see so many butterflies everywhere but do not have a new kind of butterfly only have white peacock butterflies.
I took some pictures of them and I went to find other kind of insects. When I took pictures of flowers near the lemon I'm surprised of a tiny snake. It surprise me too and it running and stopping looks at me, and I wanted to leave over there too but I know this snake, it's doesn't have any poison. But I'm a little bit scared of it but I wanted to got some pictures before I left there.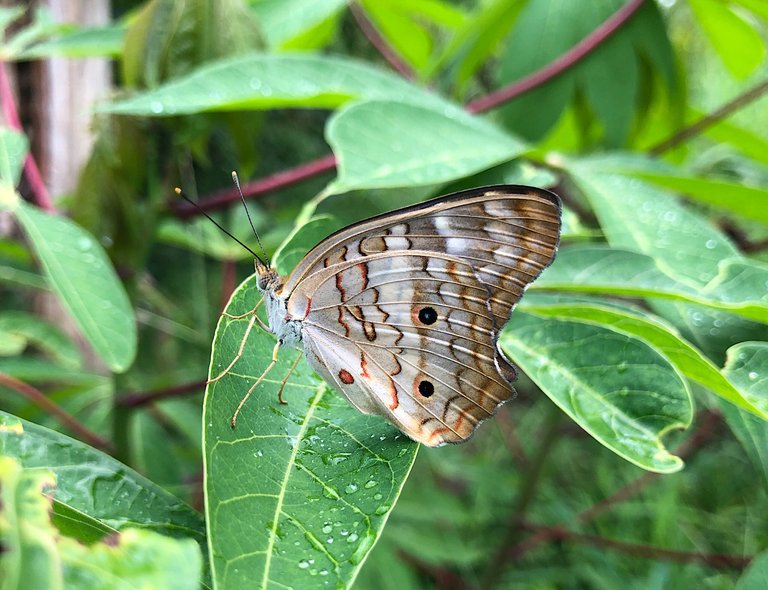 This picture I got very close to it and I do not use zoom. It's an original picture.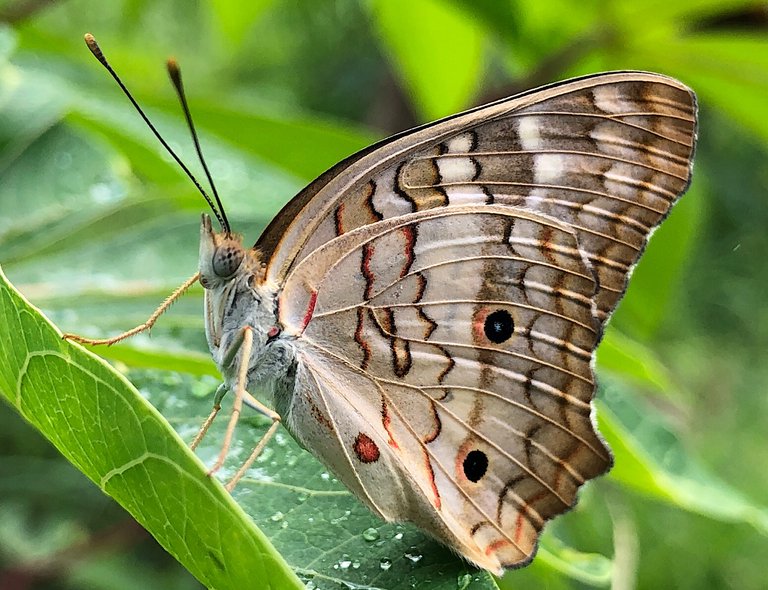 This picture I cropped it. It looks so big than original picture but still beautiful and clear.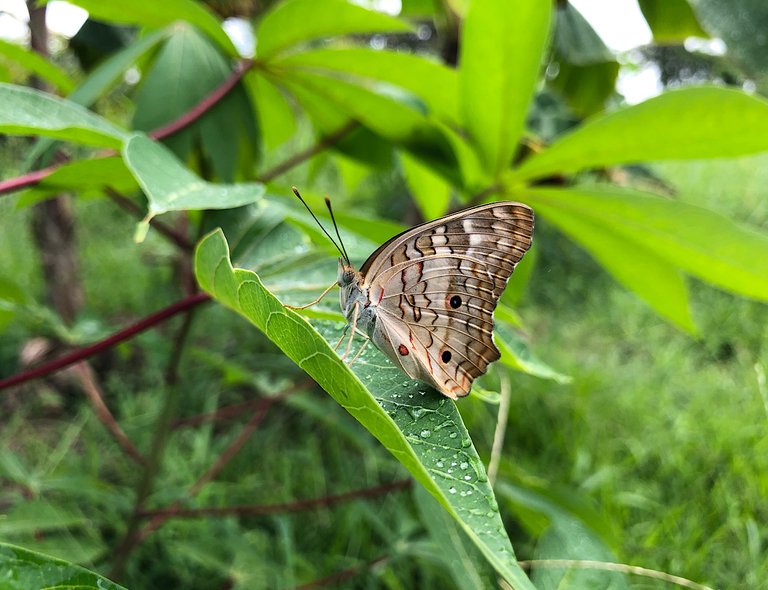 It was quiet on the cassava leaves near the canal. This is an original picture.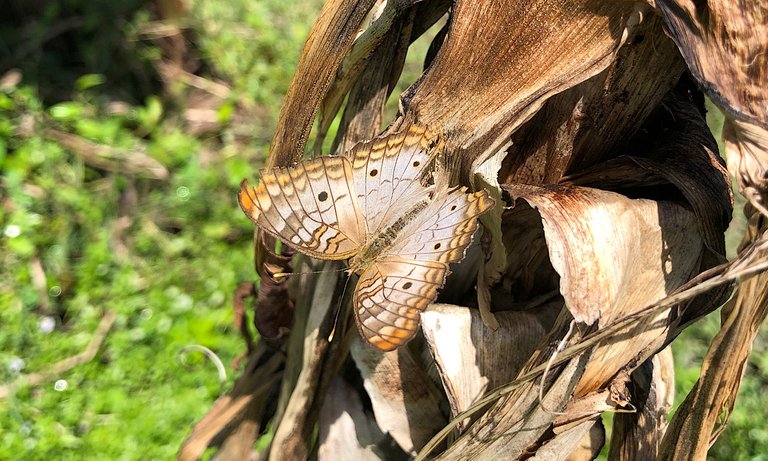 This is another butterfly in a banana tree.
They are some kind of white peacock butterfly but a little bit different color. This is an original picture.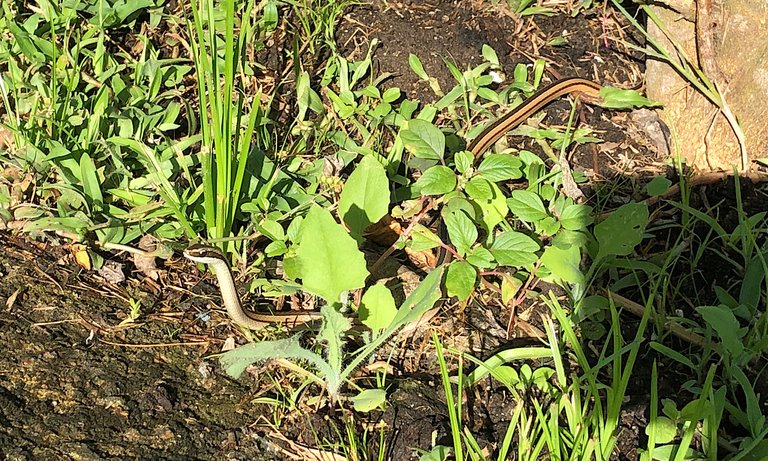 I don't know its English name but in my language it's called cow rope snake.
When I stopped to took pictures of it and it stopping to looks at me too. It's tiny and very long snake.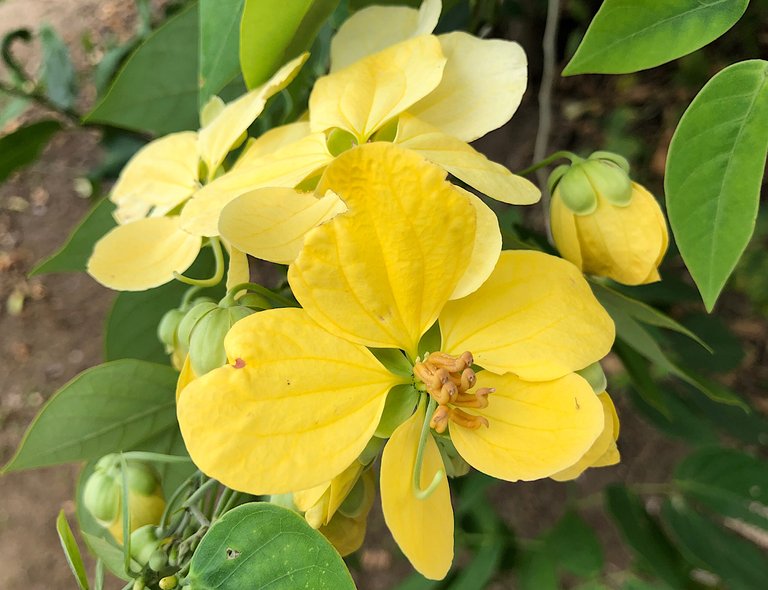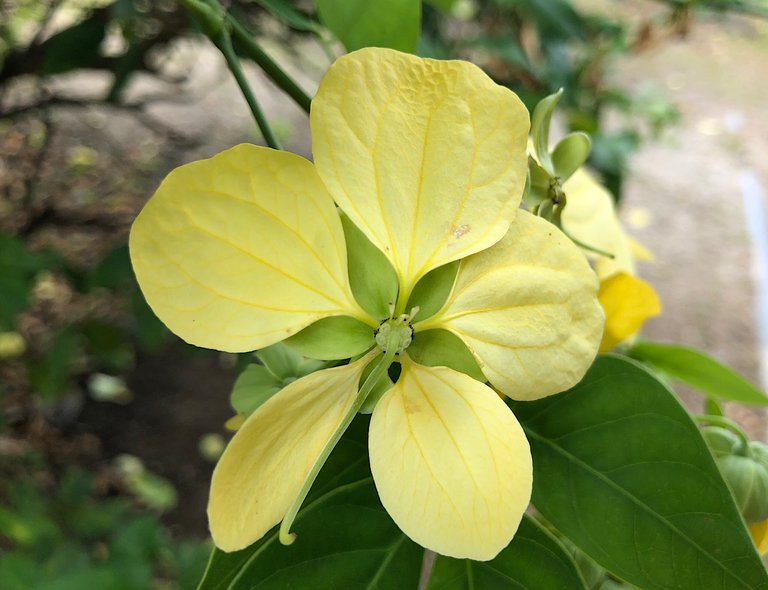 The yellow flowers are blooming everyday.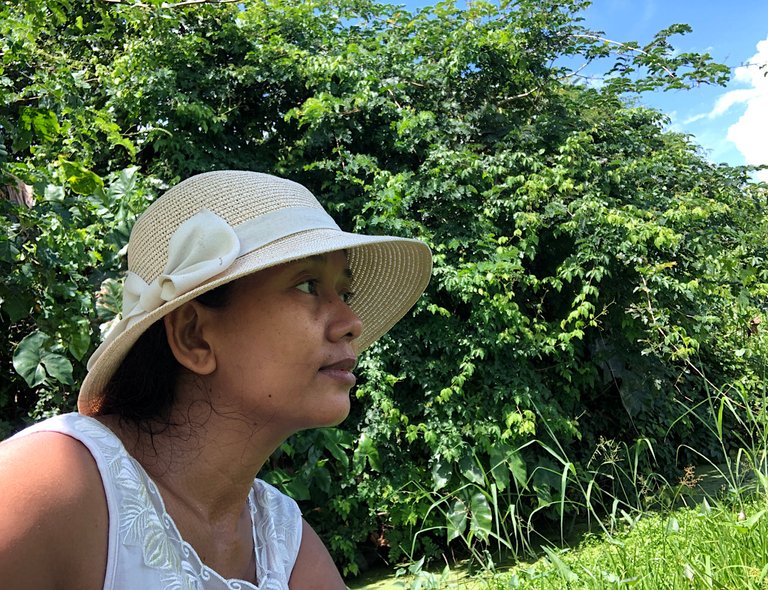 The weather is so hot and I followed the insects so many times, I sweat to much and it looks like I am showering hahaha. But that's good for exercise outside the house, I'm bored at home. I'm really worry that I will be so fat. I took these pictures with my iPhone8+. Have a beautiful day everybody ❤️🥰😘.
CLICK HERE TO JOIN HIVE AND START EARNING CRYPTO LIKE US

---
---