I Love Following Insects ❤️ Brown Longtail Butterfly & Other Butterflies In Nature 🦋🌿🌳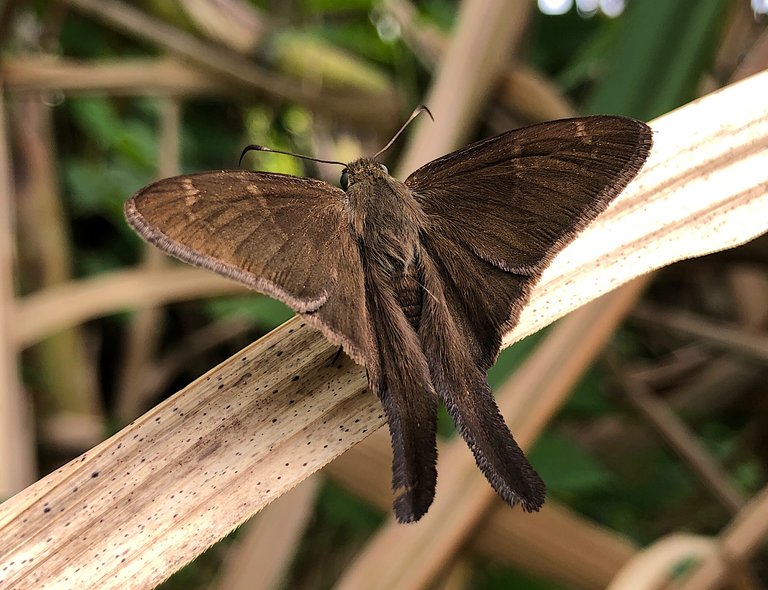 Hi all friends, how are you doing? Two days ago in the morning I saw a brown longtail butterfly and more butterflies in the place I normally find them. They are usually difficult to take photos of because they like to move places a lot. Some insects do not let us get close to them.
So if we want to have beautiful pictures of them, we need patience with them and more time. Once we can get close to them, we need to keep our camera steady and click. That's my experience, and I do it all the time. Sometimes I have good luck also, I don't need to spend so much time with them, they let me got close to them.
If you love to take pictures of insects you will be more happy to follow them for beautiful pictures. But if you don't like insects you will be bored after you follow them a long time because they do not stay in one place for you to take pictures of them.
The first time I saw it flying near me and stopping on morning glory. I just got two shots pictures of it and it flew away. I looked on my phone, these pictures are not good, so I wanted to find it again for get better photos.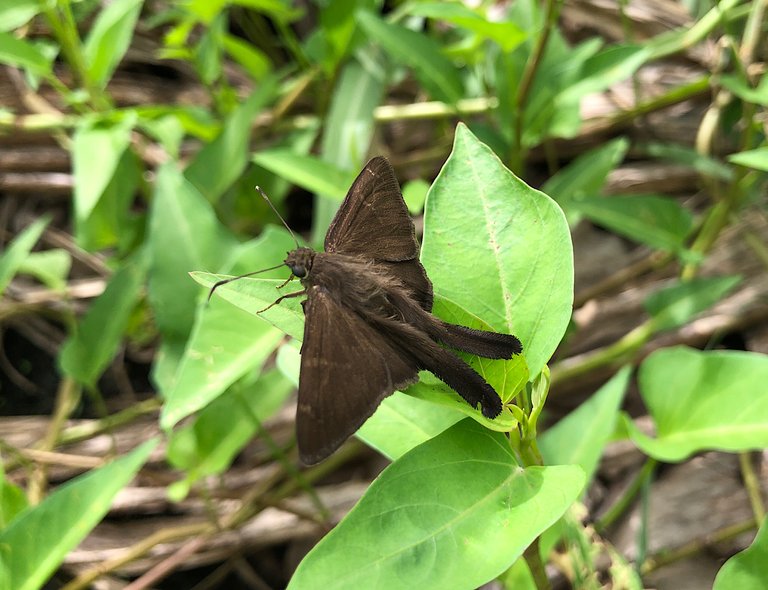 I lost it in somewhere and I looked around everywhere.
Then I saw it on the grass maybe 2m from me. I got very close to it and took pictures. I have more photos more in this place, but I just showed you only one picture.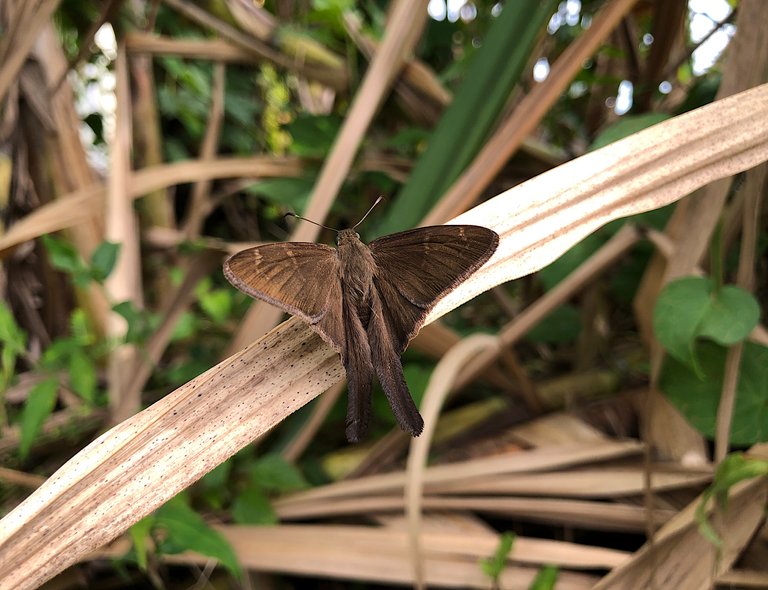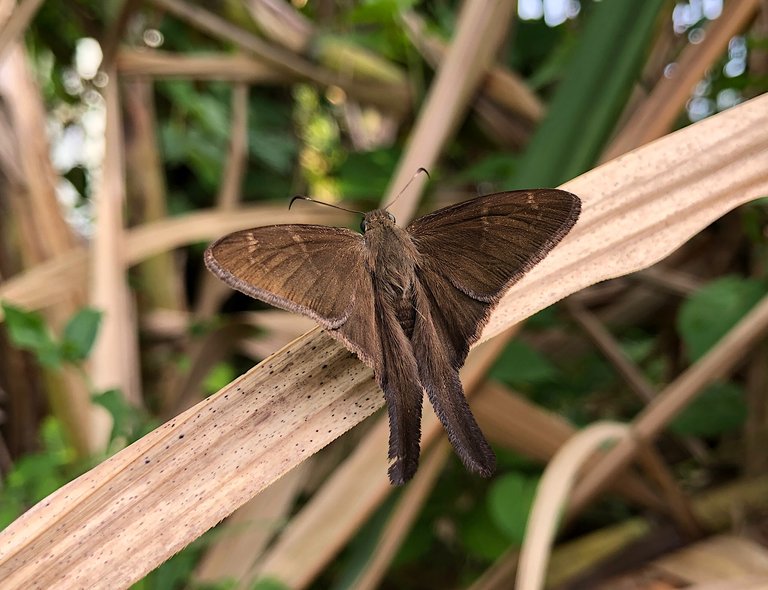 Next it soon moved over there. I have a lot of pictures from this place and clearly all. It was very still here and very good for me got pictures.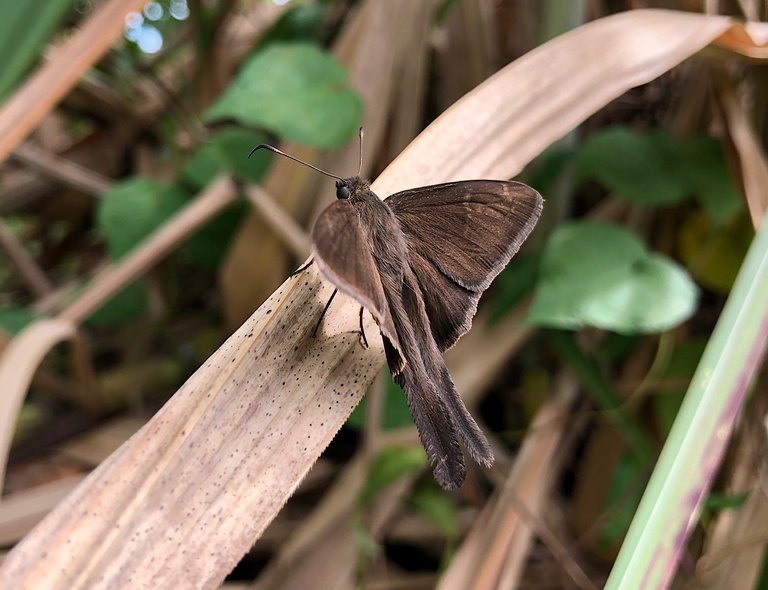 Its tail is so long, because that its name is brown longtail butterfly. I learned this in google Lens.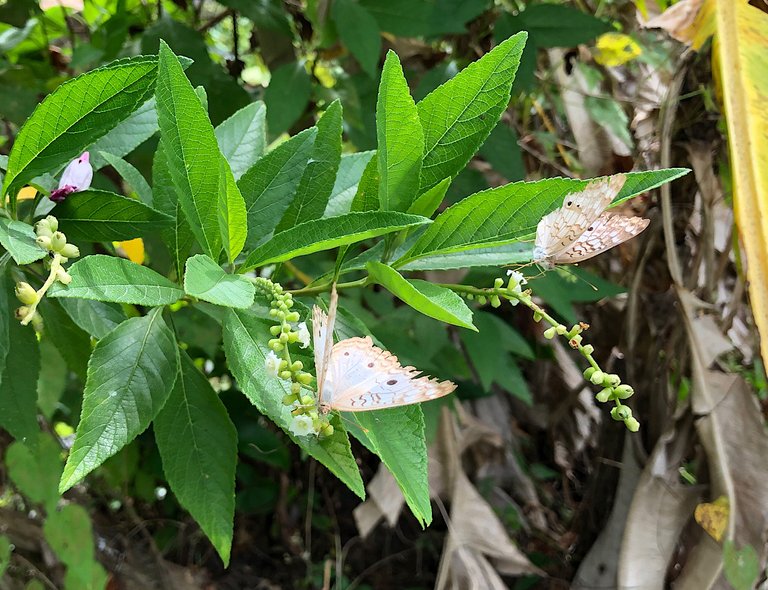 These are white peacock butterflies. They look like old butterflies. Their wings are not bright.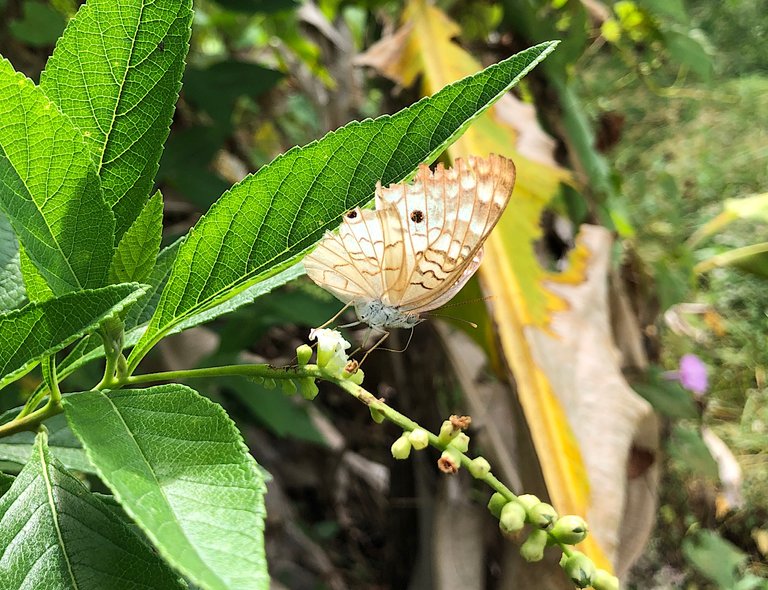 Their wings are broken but they can fly like other butterflies too.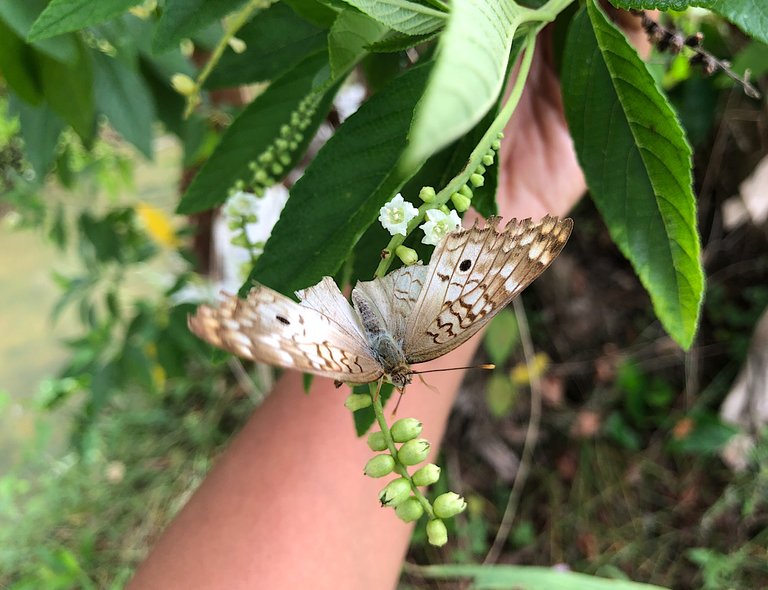 It's far from my phone camera so I pull the tree to take pictures of it. I did it for a moment and it flew away. I am very fast to click my phone.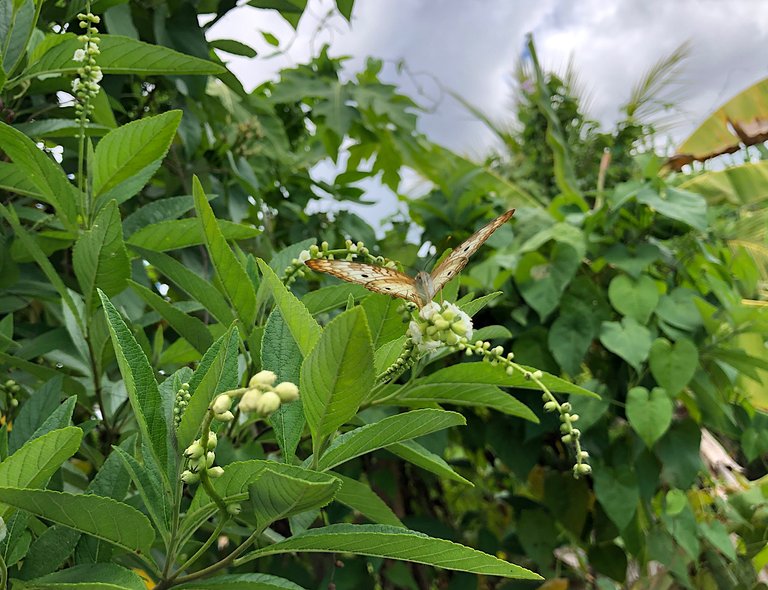 This is another butterfly, and it's a little bit high from me but I love this picture.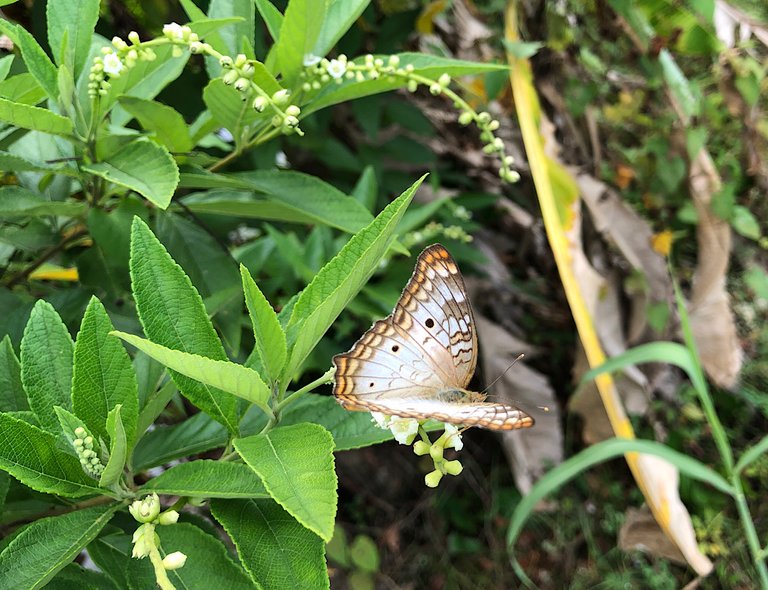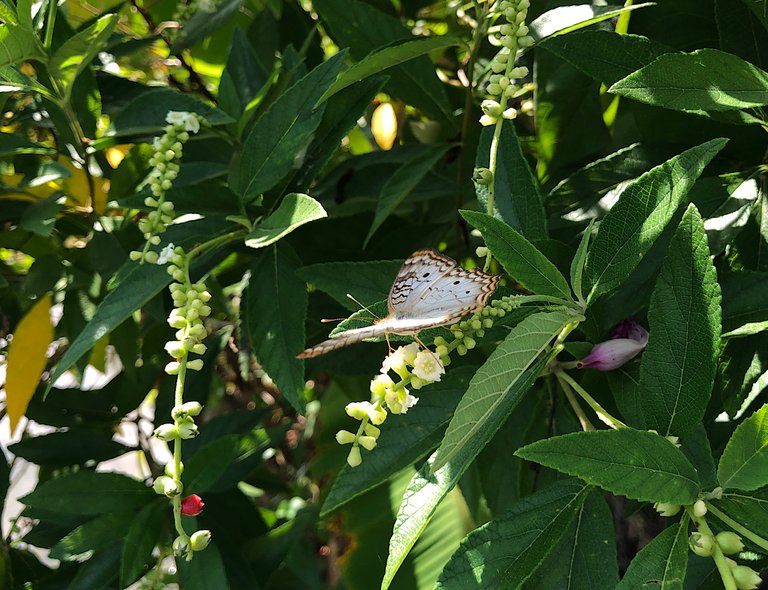 These pictures I try to get better pictures there but they are moved the places a lot around those flowers and flew away.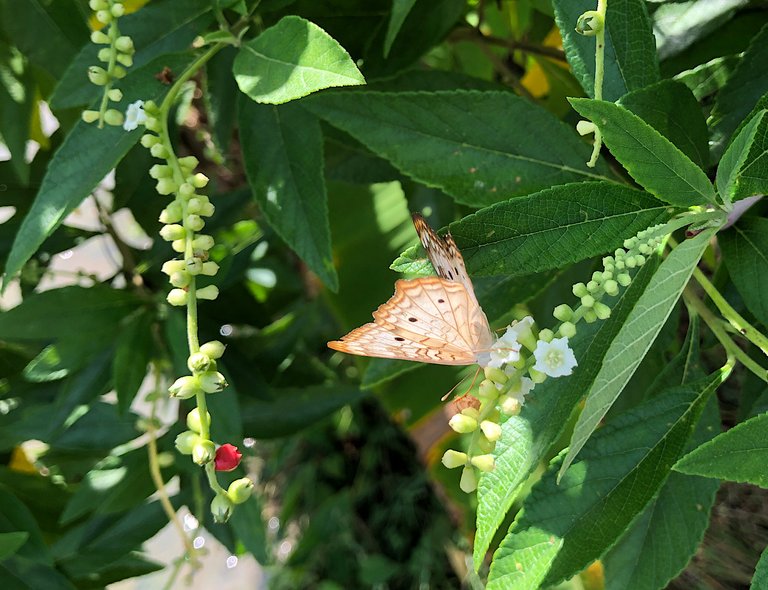 I hope you all enjoyed my butterfly pictures. Have a great weekend everybody. Stay safe and stay healthy ❤️😊.

CLICK HERE TO JOIN HIVE AND START EARNING CRYPTO LIKE US
---
---