🦋 Monkey-B Brought A Butterfly To Surprise Me And Make Me Feel Better ❤️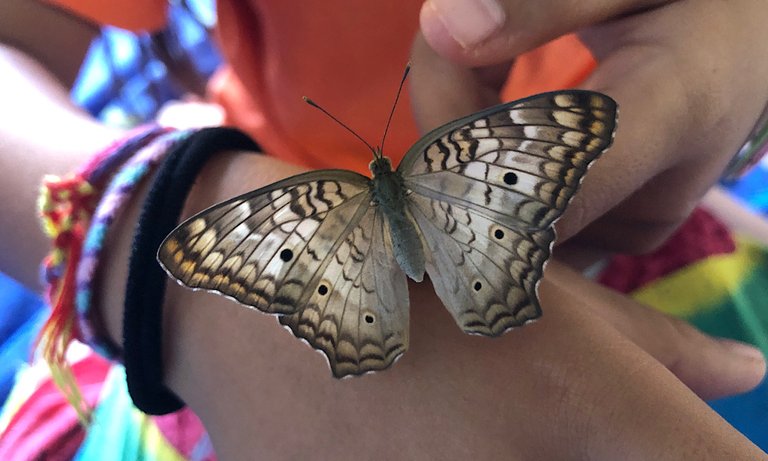 Happy Sunday Dear Friends! I hope you are doing well. I am feeling unhappy a few days already because I have lumps in my throat. It is always swollen and it causes me to have a sore throat, so much fever, feel cold, headaches, and muscle aches all over my body. I used to mee so many doctors in Cambodia for this problem.
They said, I need to cut my tonsils out, and if I do not cut it that problem will happen a lot in my life. That was in 2005 and I have that problem until now, but for five years after I eat vegan food I'm not sick often like before. I wanted to go to hospital and cut my tonsils before many times, but my sister wouldn't let me do it.
She said all the people of the world have it, some a little and some bigger. Everytime I was sick, she made me take medicine a lot. For 16 years I took too much medicine, so much that it made a problem in my stomach that has hurt nearly ten years.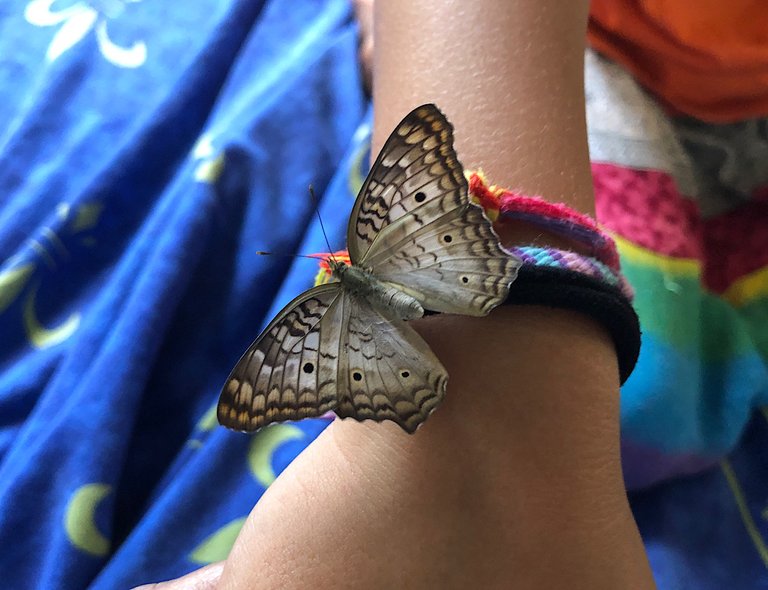 For five years now I almost never take medicine. I've taken care of myself until it's okay without the medicine because Justin said taking so much medicine is not good for our health.
He said when/if we can go to the United States he will take me to meet a good doctor because over there they have good doctors. They will try to help all your problems but very expensive. So I guess we need to make big money before I go to hospital hahaha. That's real life.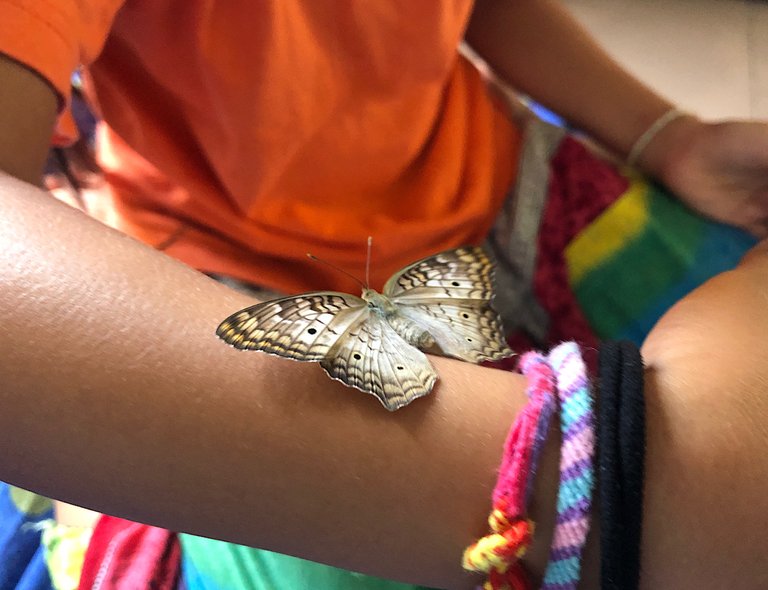 When I was sleeping because I was feeling cold, my Monkey-B bought a white peacock butterfly on her hand for surprise me on the bed because I was sick and do not yet smile for the day.
She said to me, "I love you so much mama!!! I wanted to make you feel better soon mama 🥰." She had a big smile. She has a lot of love for her family and animals.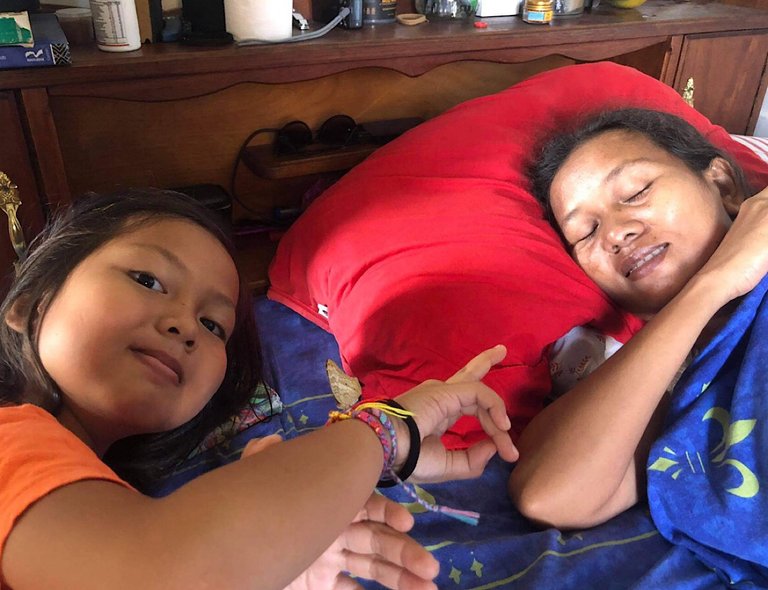 I tried to smile for her but I did it for her love. After the butterfly flew and stopped on the wall. The @kidsisters gave me a massage because they always do it when I feel not good.
I feel I have so much love. My husband took this picture and he said "Please smile, we love you too much". This is not a beautiful picture but I wanted to show you Love Can Make Me Smile And You Too hehehe. Have a wonderful day with your love 🥰😘🤗.
CLICK HERE TO JOIN HIVE AND START EARNING CRYPTO LIKE US

---
---