MY DAY'S DIARY: CHECKING OUT ON NEWBIES I ONBOARDED AND A SHOCKING MORNING SURPRISE
Hello everyone, here I would share with you how my day went, the event that passed just for you to know how my typical day can be. So, grab a popcorn and coke before reading through. You about to read a page of my life.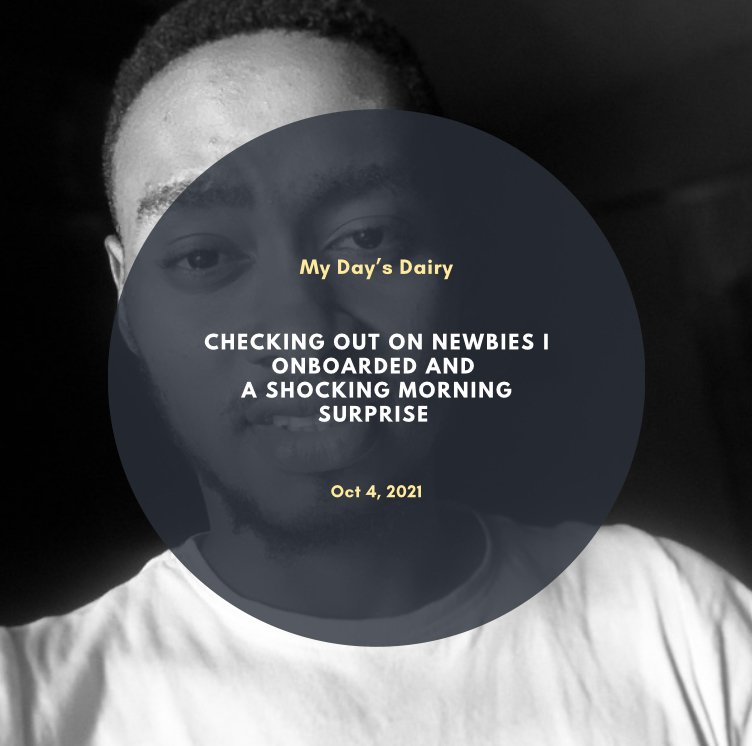 First, I woke up very early around 4:00am because I felt something crawling my body. To my surprise it was a cockroach. With annoyance, I made sure it didn't go scot free and killed it immediately. It really pained me and I found it really difficult to go back to bed.
I have so much hatred for cockroaches, they irritate me at sight. Moreover, they smell really bad. Unfortunately for me, I know how they smell, so sometimes when I enter a room I can easily detect if a cockroach is close by.
Since I could not sleep, I went to check out the vlog I uploaded very late yesterday night around past 11am, titled my moment on Hive, to see if I had comments on it, but I saw only one comment from @surglen, which she requested for a spanish translation on my video next time. Noted, I would try to do that next time.
As soon I was about going back to bed, I got an amazing upvote from threespeak, I wasn't expecting their vote but was very grateful to be curated by them. It helped me go to sleep easier and even faster. Then I dropped my phone and tried sleeping, before I knew it, I had entered sweet dreams.

MY MORNING WORKOUT

I woke up past 7am, with plans on going for a class that would begin 9am today but before going for the class, I had plans for my routine morning workout with my roommate. We do this everyday on every morning. So What kind of workout do we do? I guess you must be thinking?
First, we begin with regular push-ups. Every morning, I do a total of 30 push-ups but this time, I decided to do 60 push-ups at once. I was changing push up styles during the process. I started with the normal push-ups which I did 20 of it, the went to the wide-arm push ups, did another 20, then lastly, I did 20 diamond shape push ups.
I guess you probably be thinking I rested between those intervals of push-ups, I didn't. I was changing styles immediately the count was over. Maybe I would do a video for that later on.
While @mayorkeys, was able to run 80 push-ups. The guy is a beast. Hopefully, I would be able to make up to 80 push-ups.
After the push-ups, we went on to carry blocks to use for exercising. we didn't take pictures while we were using the block but we took pictures after exercising. You can check our pictures below.
Workout pictures with @mayorkeys
After we were done, we went back in to prepare for school. We took our baths, not together, we aren't gay for sure. We love women too much 😅😂😂.
While I was on my way to school, I got info that my morning class had been canceled and that the class has been moved still tomorrow. Immediately, I turned back to head home leaving @mayorkeys to go for his class.
Picture of me heading back home
I invited @monioluwa over to study with me. During the time I was waiting for him to arrive, that was when I started writing this blog, and funny enough, 6 hrs later, I am still here.

HELPING @zara09 OUT TO FIND HIS NICHE

While waiting for monioluwa, I made some calls to some certain friends, and one of the people I called was @zara09, who I helped onboard to Hive. I called to check how he was doing and if he needed my help. Below is the screenshot I took while in a video call with him.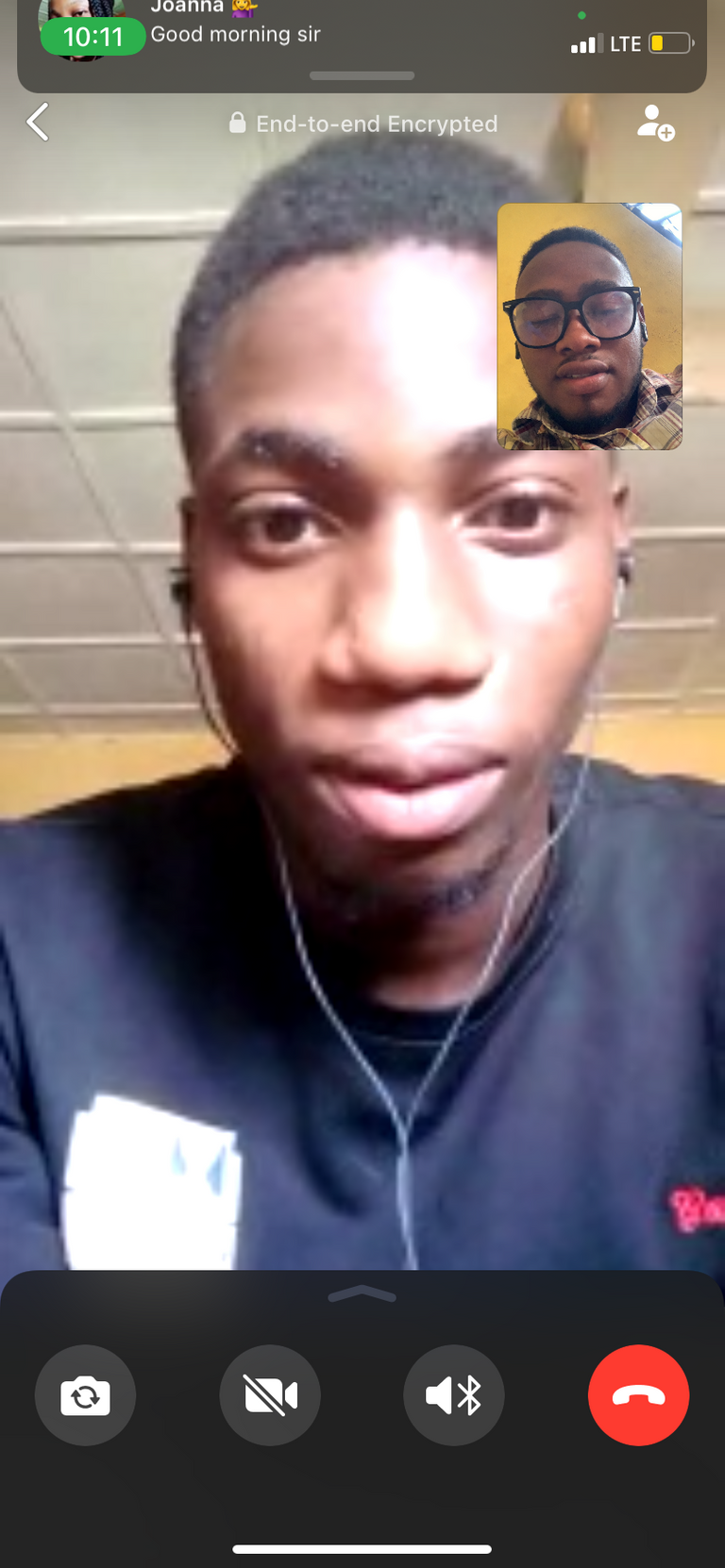 While disccusing with @zara09, I figured he has issues with content creation. To find a way to figure how to solve this problem, I asked him; what were his hobbies? and he said photography as being one of them. I had to ask him to share some of his photography works and I was impressed with what I saw. You can see some of his artwork below: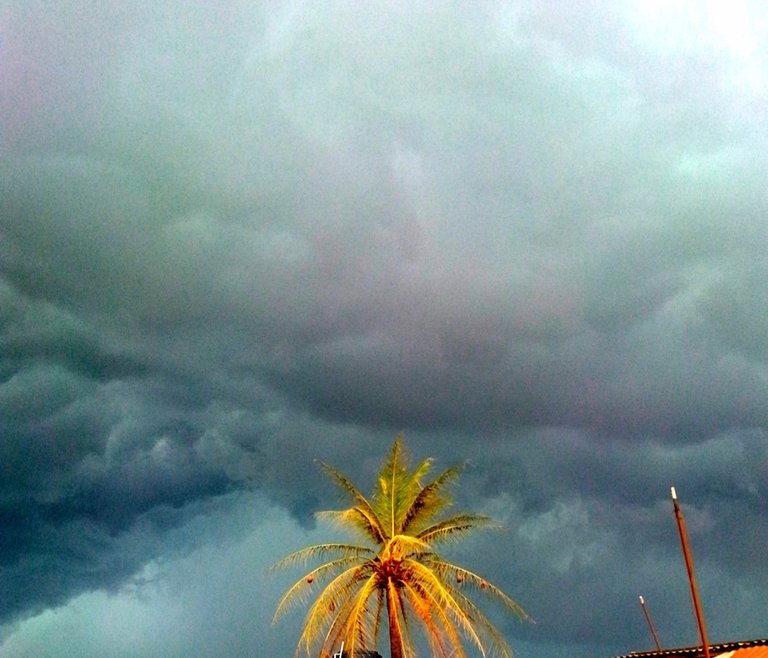 @zara09 creative photography
The special advise I gave him was to check photography communities on Hive, or he should go through OCD incubation communities in which he can check out photography communities that are being supported by OCD.
Not too long after my disccusion with @zara09, my friend @monioluwa came visiting.


Before monioluwa left, we were not able to study because we ended up discussing about life matters and School problems. One of the problems we discussed was about blending church with school. I told it has not been easy for me, most especially with my activities on Hive. @monioluwa gave me some advice that if my activities in the choir is affecting my education, then I should stop and leave the choir. Yeah, I am one of the guitarist in church.
After we discussed and made plans on our next meeting, I asked him to come give me some shots carrying the blocks I mentioned earlier in my workout section. I needed the picture so I could show you which block I was lifting. See pictures below
@mayorkeys and I lifted this block a 100 times earlier
After taking the shots, I escorted @monioluwa out to the bus park where he can take a bus or a taxi to his stop.

CHECKING OUT A NEWBIE I INVITED TO HIVE

While I was journeying back home, I decided to check up on @anissignature, an artist that I onboarded on Hive. I wanted to see how he is doing and how Hive had been treating him so far. When I met him, he said he wants to withdraw his HBD earnings that he wants to know if HIVE platform his real. From his statement, he said after he has cashed the money to his bank account, then he would know the platform is real and really paying.
I laughed at his statement. In my mind, I was saying that this guy doesn't know how much I had removed from my Hive account and how much Hive has supported me. So, I decided to help him out with the 23 HBD he had his wallet.
I showed him how to trade HBD on Hive through the Hive market, and then asked him to send the tokens to his Binance account where he would sell the Hive for USDT and after that, trade to our local currency (Naira) through peer-to-peer P2P transactions.
After the whole process, @annisignature was a to withdraw a sum of over #12,000 naira from Hive. He was so happy to see this. In his words, he said: I am less than 2 weeks old and earning this amount.
He began telling me how he spent so much time sharing his art works on Instagram, Facebook and twitter and has earned nothing from it. He was so grateful that I introduced him to Hive and also guiding him through.
He decided to take me out on treat by buying me food and drinks. I was so happy for what he did. I had not really eaten anything that afternoon and was very hungry with nothing sure about to eat but he blessed my afternoon. I wasn't expecting it but was glad he did so.

ON MY WAY BACK HOME

@anissignature escorted me back to my house after buying me food. I walked home very happily after eaten still my stomach was filled. I got home by 4:30pm, which I came back to my peakd drive to finish up this post I started writing at 8am which is approximately almost 10 hours ago.
After publishing this post, I have to prepare for a guitar cover which I want to upload by Saturday Morning. Thereafter that, go for all night program at @mayorkeys church to play my guitar.
See you later guys, I have a long night to go…
---
---