Will STARBITS come back?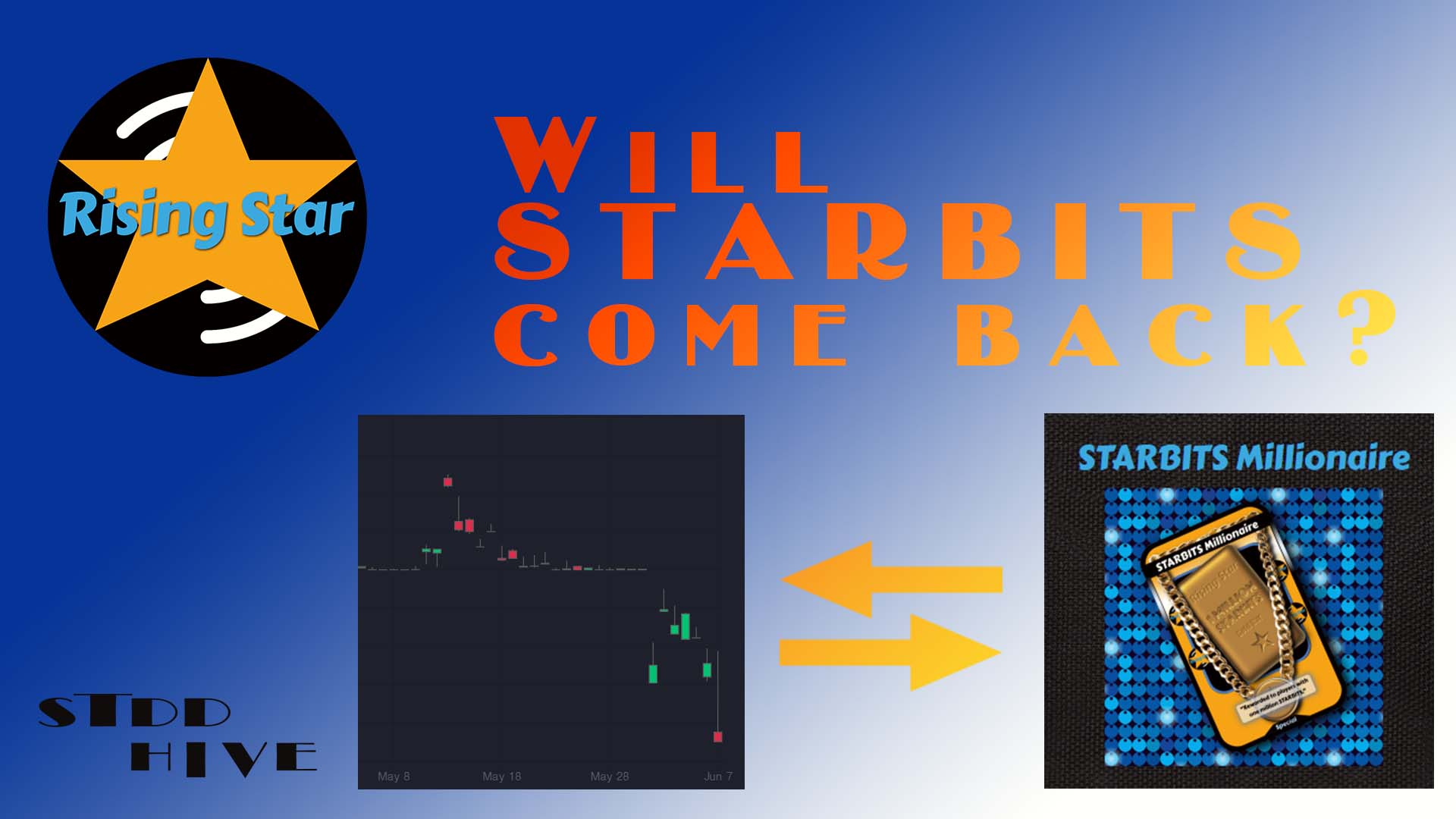 Logo Rising Star and character image owned by risingstargame.com Edit by @stdd - Font used is Open Source
Hi There!
Today, my day started at 9 a.m. local time when I opened the STARBITS chart. Why did I do that? Yes because since yesterday I was concerned about the STARBITS detachment from the 3 Hive per 1,000 STARBITS rate. I don't know how it happens or who has maintained the rate for so long, but its drop was bothering me. Partly because I had to buy 1000000 STARBITS for 300 Hive to get a millionaire's card.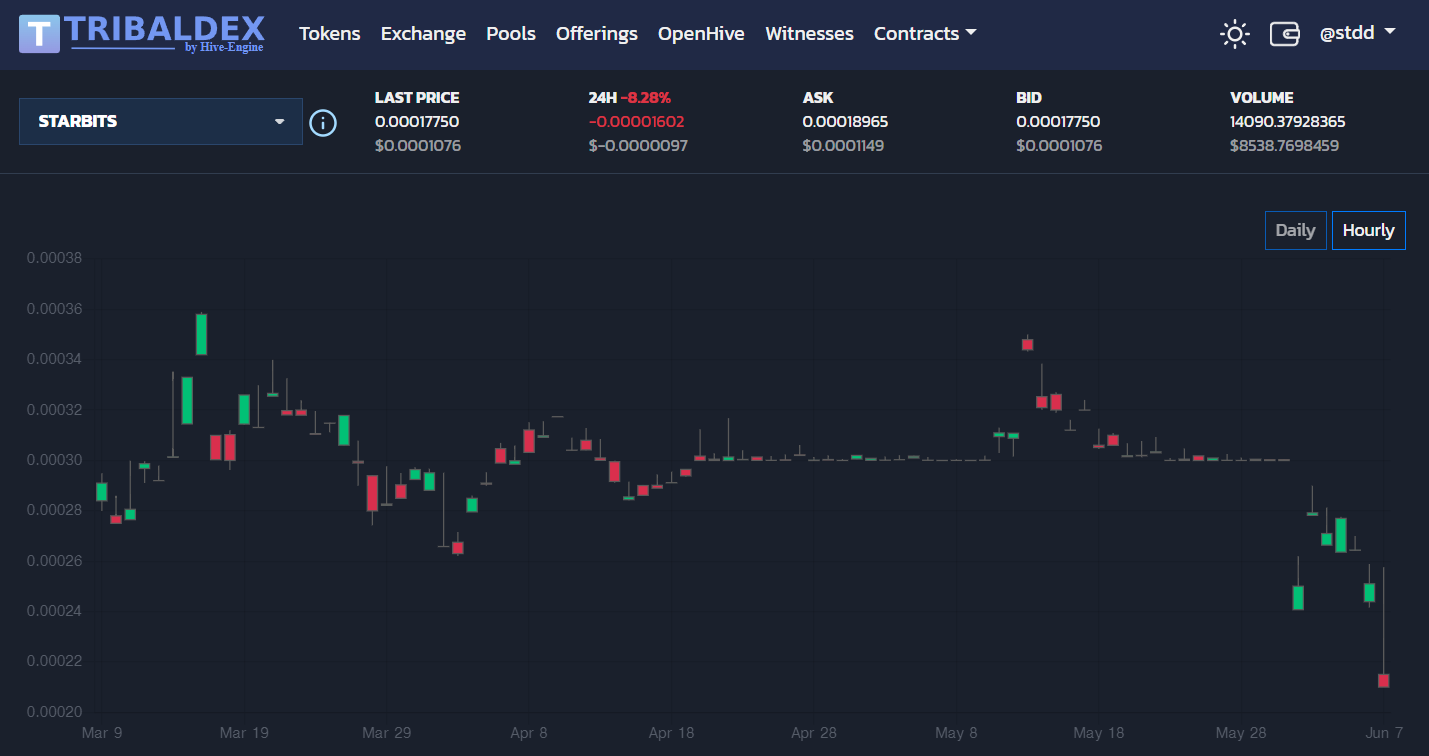 TRIBALDEX
Kaboom!
That's the sound I heard when I opened the TRIBALDEX page. The first thing I did was to look at the news. And yes, 2 hours ago the news came out saying that as of the 27th, the STARBITS Millionaire daily mission is changing its terms. In a nutshell, you have to have a proportional number of fans to the number of STARBITS Millionaire missions to do this mission every day. The update is quite sound and the creators have given the deadline until the 27th, but there is one BUT! I know people.
I immediately assumed that the STARBITS course would soon be rolled into asphalt. Why? Here are my thoughts. Many players who got their card were still required to keep 1000000 STARBITS on the Hive-Engine in order to complete the mission. Further, it is clear that a large number of players were withdrawing the money they earned and exchanging it for Hive. They could then buy other tokens or withdraw. I assumed that there would be quite a few such players. And that they would be the ones who would drop the rate when they started selling millions of STARBITS.
Perhaps the creators have their own plan, but it was not difficult to assume that. After all, if players were withdrawing money, it is clear that they have no way to re-invest in the game now, and they will start selling everything they have for lack of use. I watched the rate for a couple of hours, hoping that the creators or market makers would hold the fall. But after another wave, it was obvious that it was time to fix the losses in order to continue playing for fun. So I did. Now, as I write this post, I realize that I did the right thing. Even if in a month the rate will go back - it's Russian roulette with 7 bullets.
Conclusion
It's too bad that the crowd means so much in our lives. I don't think the majority is always right. I'm the kind of person who sees that more often than not the crowd needs a leader. A good and intelligent leader. Otherwise, what happens is what we see everywhere in the world. I have given up hope that people will think ahead. Most won't. There is fast money, fast food, fast cars. Fast living has replaced life awareness.
Right now I just hope that the creators of Rising Stars actually have a plan and the ability to complete it. I'll keep playing just for fun...


Posted Using LeoFinance Beta
---
---