Instantly Swap HIVE, BTC and ETH for LEO | Swap.App x LeoDex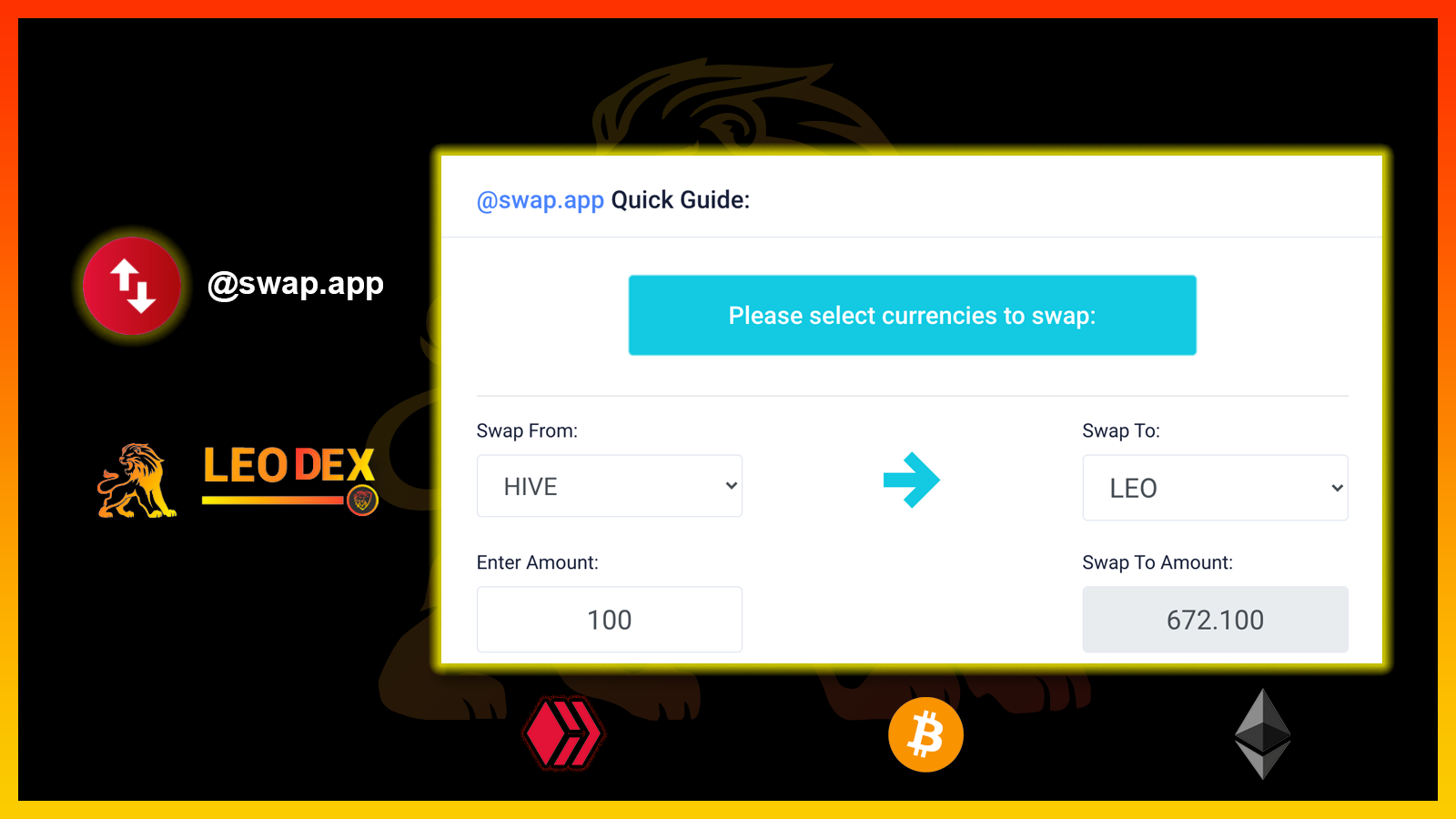 You may have seen yesterday's post by @swap.app in which they added @leodex to the swapping function for Hive-Engine tokens.
Now, you can swap LEO for HIVE and HIVE for LEO using swap.app. Bitcoin and Ethereum support will also be added in the near future which will allow us to swap LEO for BTC/ETH or even swap BTC/ETH directly into LEO. This will be an exciting development, especially for onboarding/bringing in new LEO investors from outside of the HIVE ecosystem.
How it Works
swap.app's website is incredibly user-friendly. Here is just a quick guide on how it works for both the interface and back-end:
HIVE for LEO:
The easiest way to swap is to just head over to swap.app and enter the amount of HIVE you want to send. Once you enter the HIVE amount, swap.app will give you the approximate LEO that you'll receive.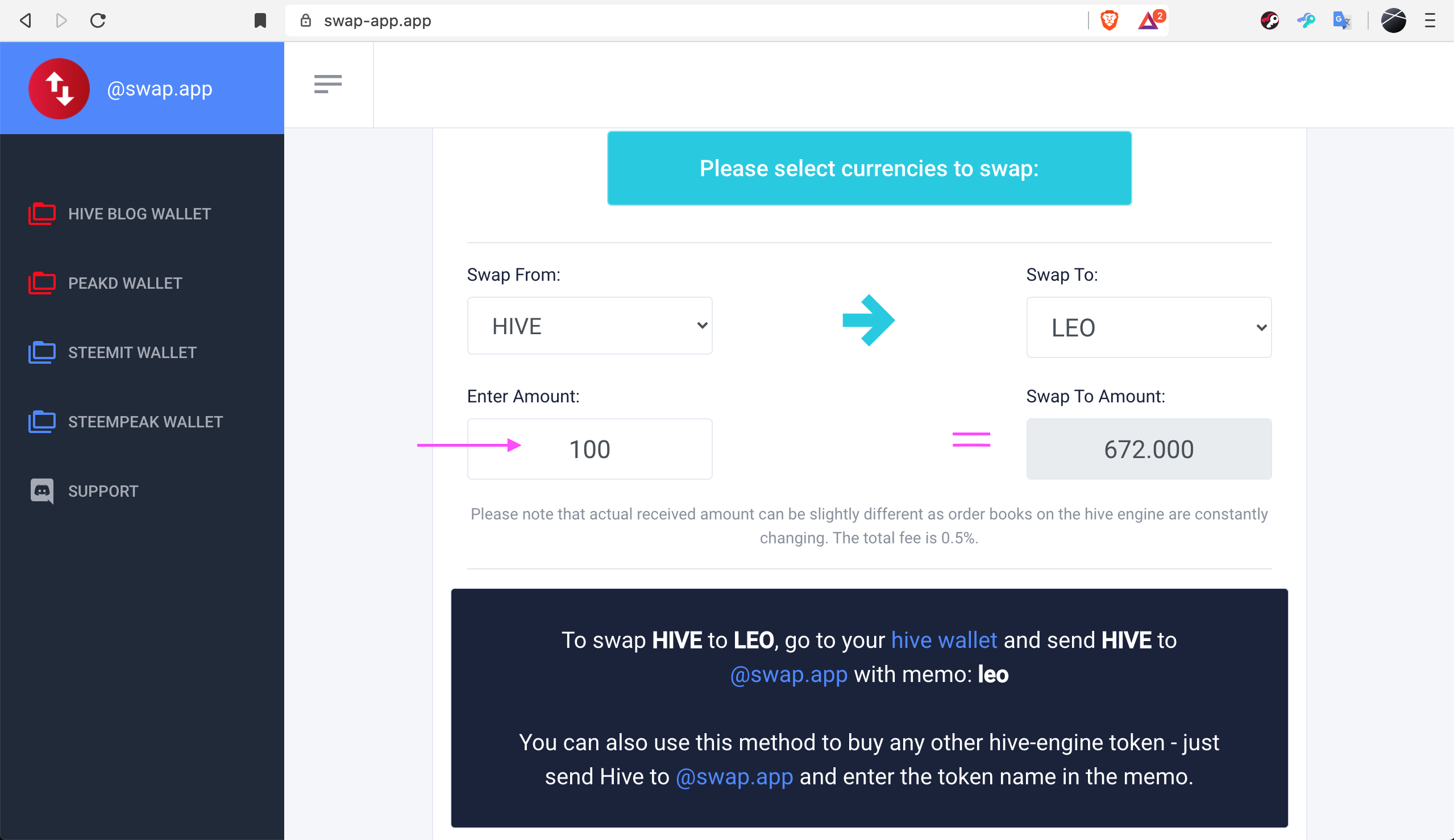 Please take note of the footer:
"Please note that actual received amount can be slightly different as order books on the hive engine are constantly changing. The total fee is 0.5%."
If you want to use swap.app without leaving your HIVE wallet, you can just send HIVE to @swap.app with the memo "leo"

On the backend, @swap.app is receiving HIVE from you and then converting it into swap.hive using the @leodex gateway. It then uses that swap.hive to purchase LEO at market price on the Hive-Engine exchange order books. So even if you swap HIVE into LEO or vice versa, you'll still contribute to the daily volume of LEO being traded.
LEO for HIVE:
The process for LEO to HIVE mirrors the HIVE to LEO process: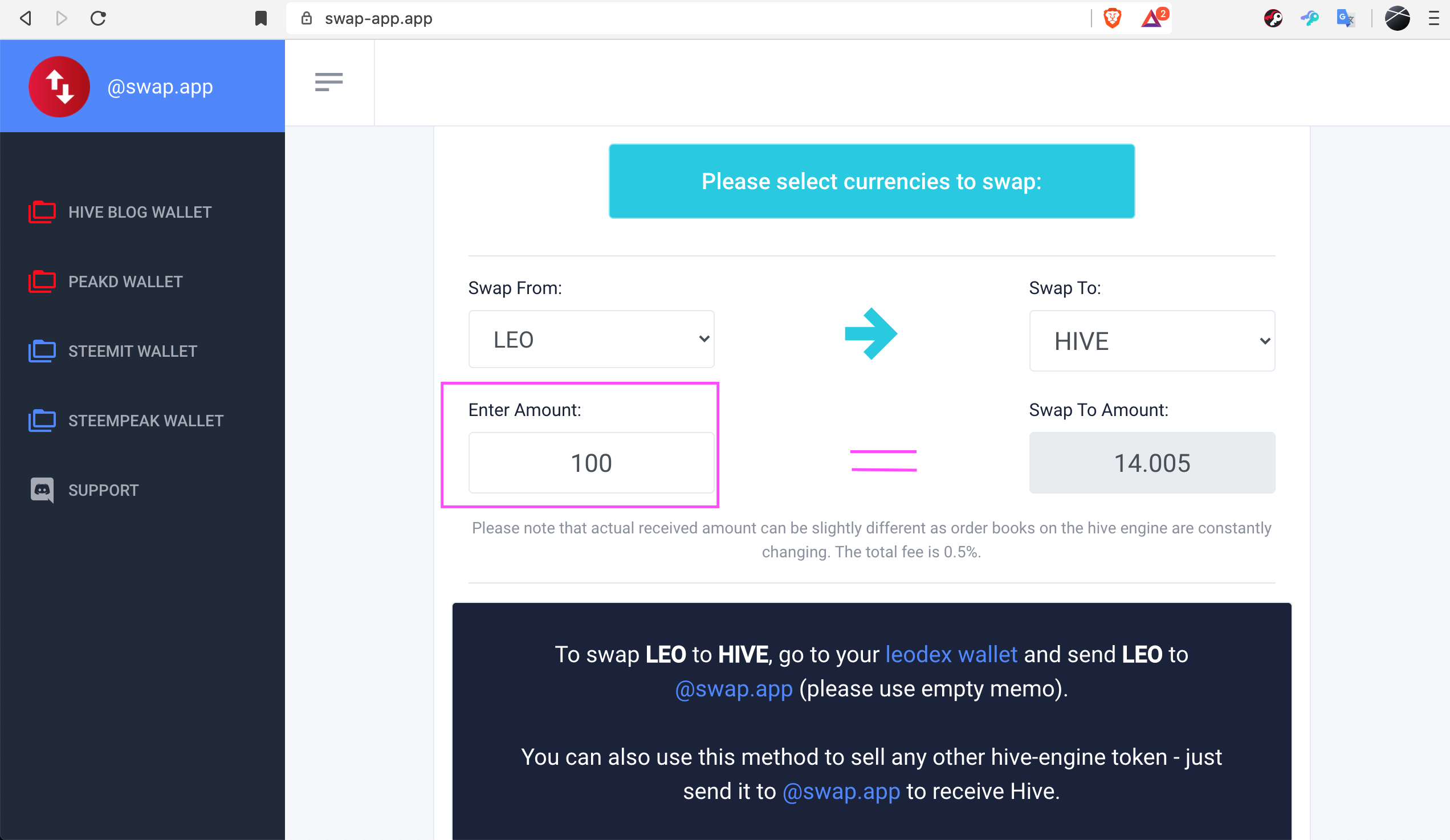 Use swap.app's website or go straight from your LEO Wallet by sending LEO to @swap.app (no memo is required).

Go Test it Out!
With the emergence of DeFi, it's clear that instant token swaps are the future of crypto trading. When you have 1 currency and want another, it should be an easy and intuitive process to swap those two currencies. We're excited about the ability to easily swap from HIVE to LEO and vice versa. Swapping BTC/ETH will also be exciting developments as those are rolled out by the @swap.app team.
Quick Update:
I also wanted to throw in a few quick updates. The new LeoFinance interface and LeoDex update are coming along and while slightly delayed, they will be released soon.
LeoDex V5 needs one final polishing before it is released and the initial testing phase of LeoFinance will start as soon as the major bugs are ironed out.
We released a teaser photo of LeoDex V5, showing off the new market page and dark mode on Twitter. ICYMI: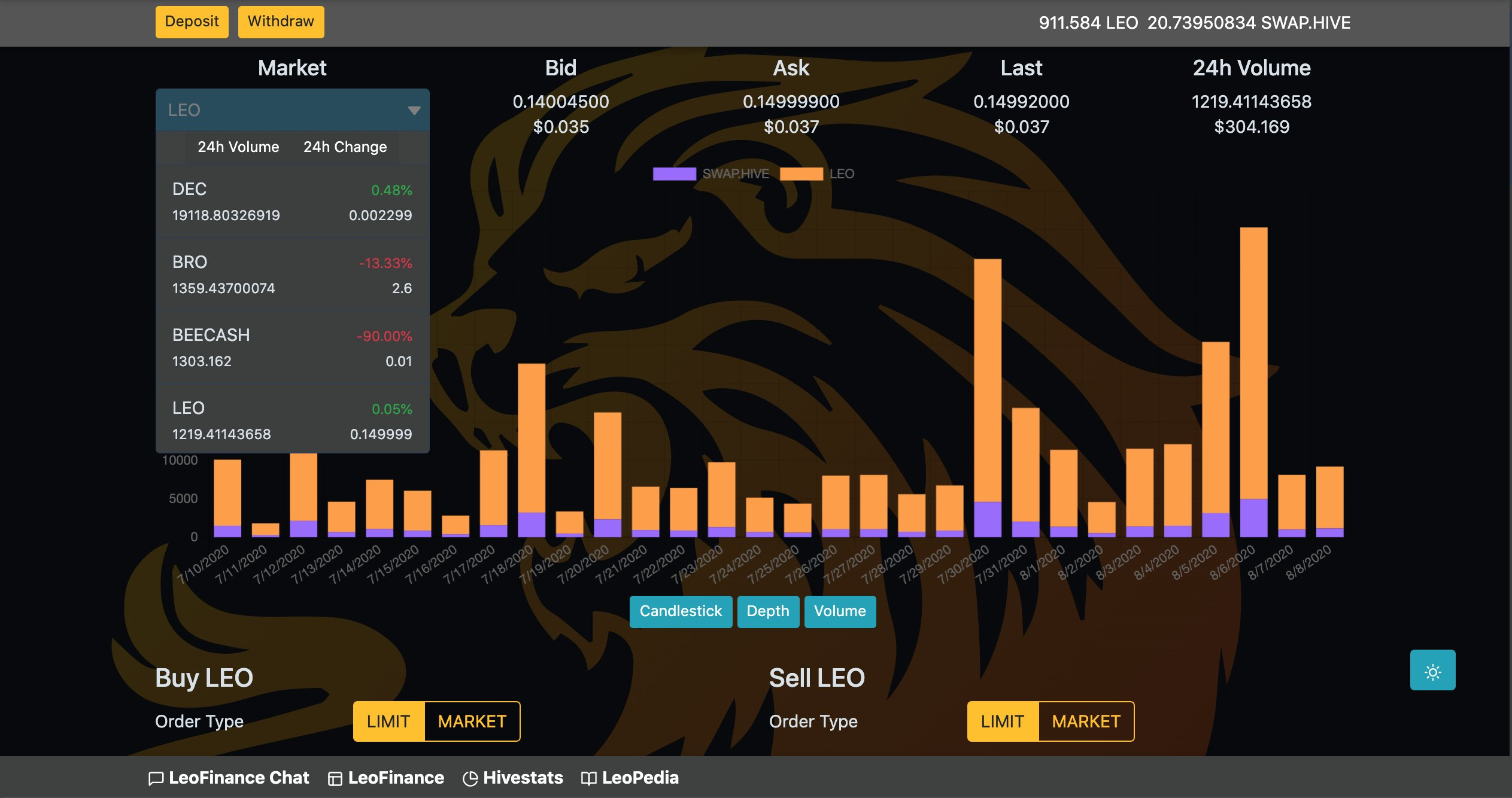 Our Community:
LeoFinance is an online community for crypto & finance. We run several projects that are powered by Hive and the LEO token economy:
Posted Using LeoFinance
---
---