Snapshot Taken, Airdrop In Progress | LeoDex for Hive-Engine is Live With a New Feature: Richlists
Hey everyone!
Just a short update here to let you know that the snapshot for LEO, LEOM, LEOMM migration from Steem-Engine to Hive-Engine has been taken and the tokens are now being airdropped over the coming 8+ hours.
The airdrop takes time as tokens are distributed to all the respective accounts. LEO has a lot of stakeholders, so the airdrop will take a while.
Trading of LEO, LEOM, LEOMM on the Steem-Engine exchange will be removed shortly as we wait for the SE dev to hide it from their interface.
any tokens purchased now (since the snapshot is over) will not be reflected in your airdropped balance on hive-engine. Please change your activities accordingly.
---
The LeoDex Hive-Engine Interface Is Now Live
Now you can use LeoDex (https://dex.leofinance.io) to trade/manage Hive-Engine tokens.
We also saw a ton of requests for a new feature: Richlists.
We've added richlists for every single Hive-Engine token. You can find the richlist for a token on either the tokens page (https://dex.leofinance.io/tokens) or on the wallet page directly.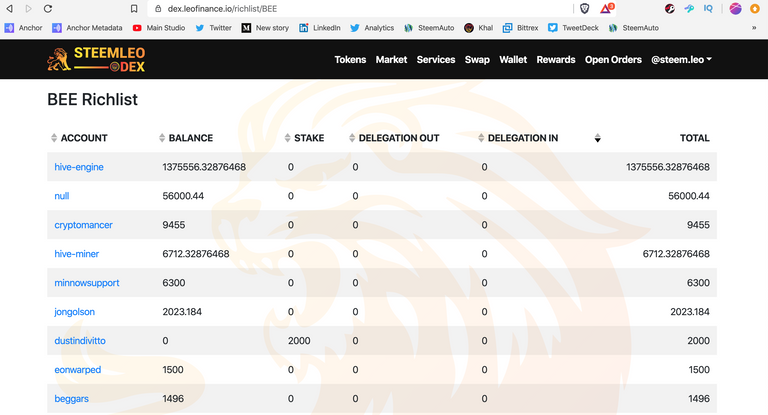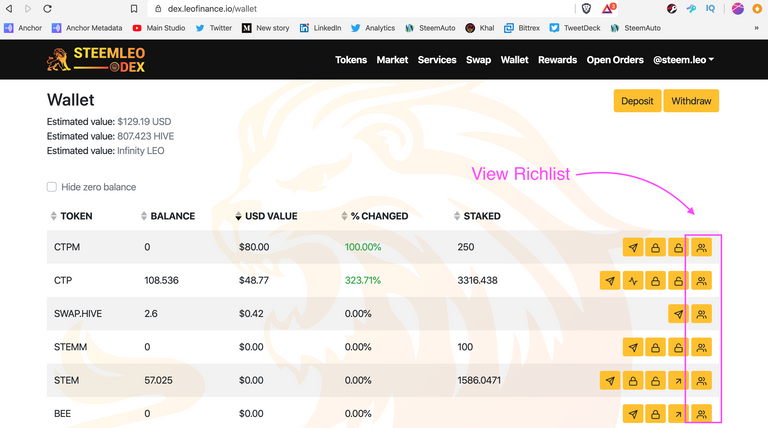 The LeoDex gateway for depositing and withdrawing HIVE/HIVEP is not yet live. We're working on putting the gateway online soon so that you can deposit/withdraw from the exchange with lower fees. Stay tuned.
---
We're aware of an issue where leofinance.io prompts you to login with Steem Keychain rather than Hive Keychain. A fix is on the way and will be pushed to the live version of the site within the next hour or so.
Posted via LeoFinance
---
---