Beta Gold Foils for Sale

Hi everyone,
Again, the time to put some of my Splinterlands cards on the house.
I have two Gold Foil Beta cards that are at a level where I can not get the right value from playing them, and too costly for me to try to upgrade: a Level 3 Frozen Soldier and a Level 3 Earth Elemental.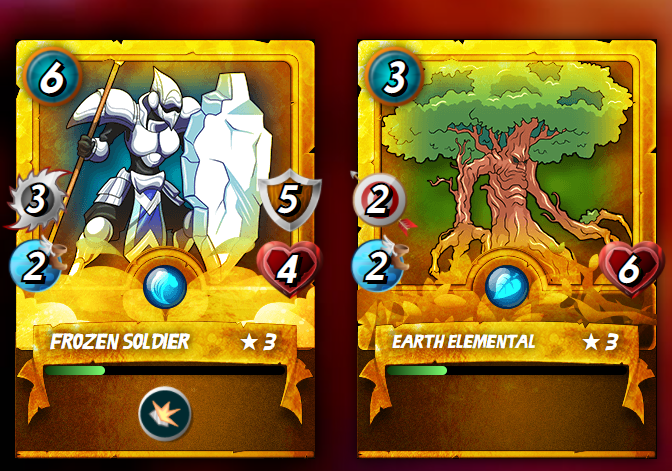 I know there are people looking for the uniqueness of these cards (only 395 cards are in circulation for the Frozen Soldier, and only 486 for the Earth Elemental). Let's see how this will go on this hot market...
First come, first served. Enjoy!
Later edit:
Earth Elemental sold at $192. The buyer is using an account that was created one day ago, and used Credits for the purchase.
Frozen Soldier sold to @eythorphoto at $82.5 in a private transaction.
Amazing!
Posted Using LeoFinance Beta
---
---