My First Invest in dCrops

Hi everyone,
New word for today: dCrops.
I just discovered there's a new game on HIVE. Actually, the game is not new, but 3 months old. Still, as long as they are selling Alpha Packs, we can call it new.
At the moment I have no clue about this game. What is the best way to discover it? Buy my first Alpha Packs!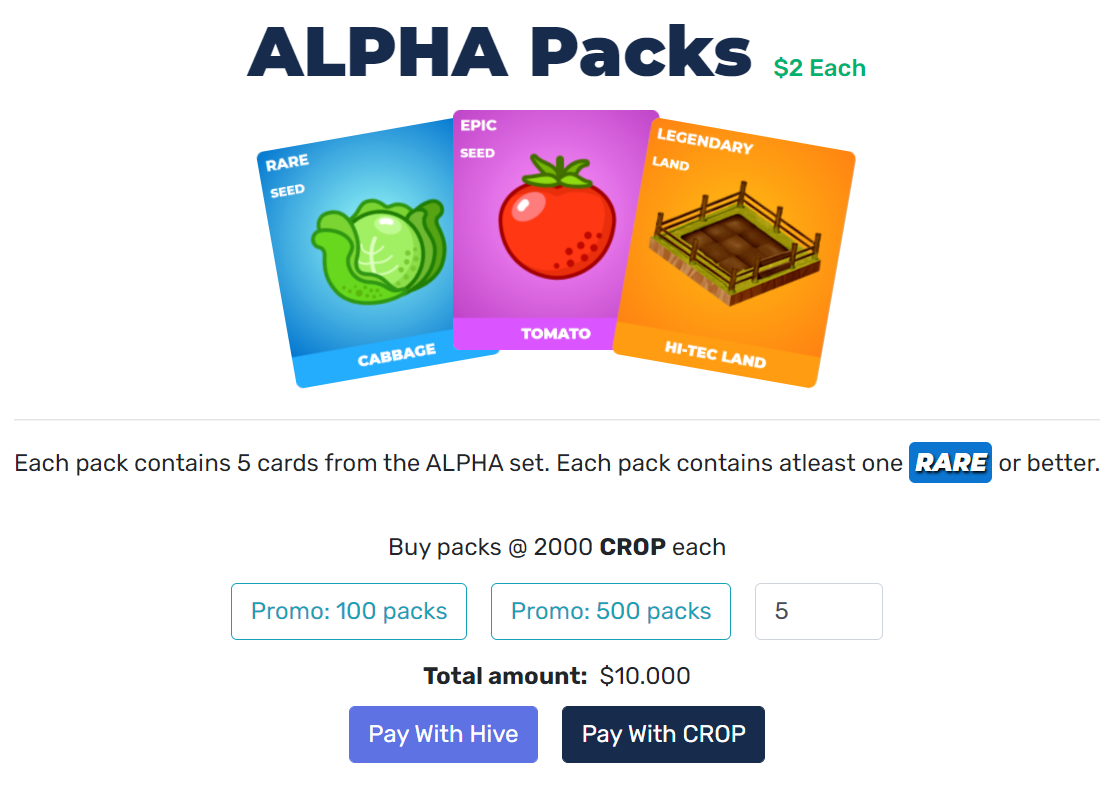 For $10 I've got my first 5 packs - although not a coincidence that this was also the price of the Splinterlands Alpha Packs (yes, the ones that are selling now for $497.93).
With the current prices of HIVE, it is a bargain to start playing with 13.058 HIVE.
Another not-coincidence: each Alpha Pack contains 5 random cards, including a guarantee Rare or better.
I don't recall now what was the drop rate of the Splinterlands Alpha Pack, but dCrops comes with the following formula: 75% probability for a Common card, 20% for a Rare, 4.2% for an Epic and 0.8% for a Legendary card.
And now let's see how lucky I am...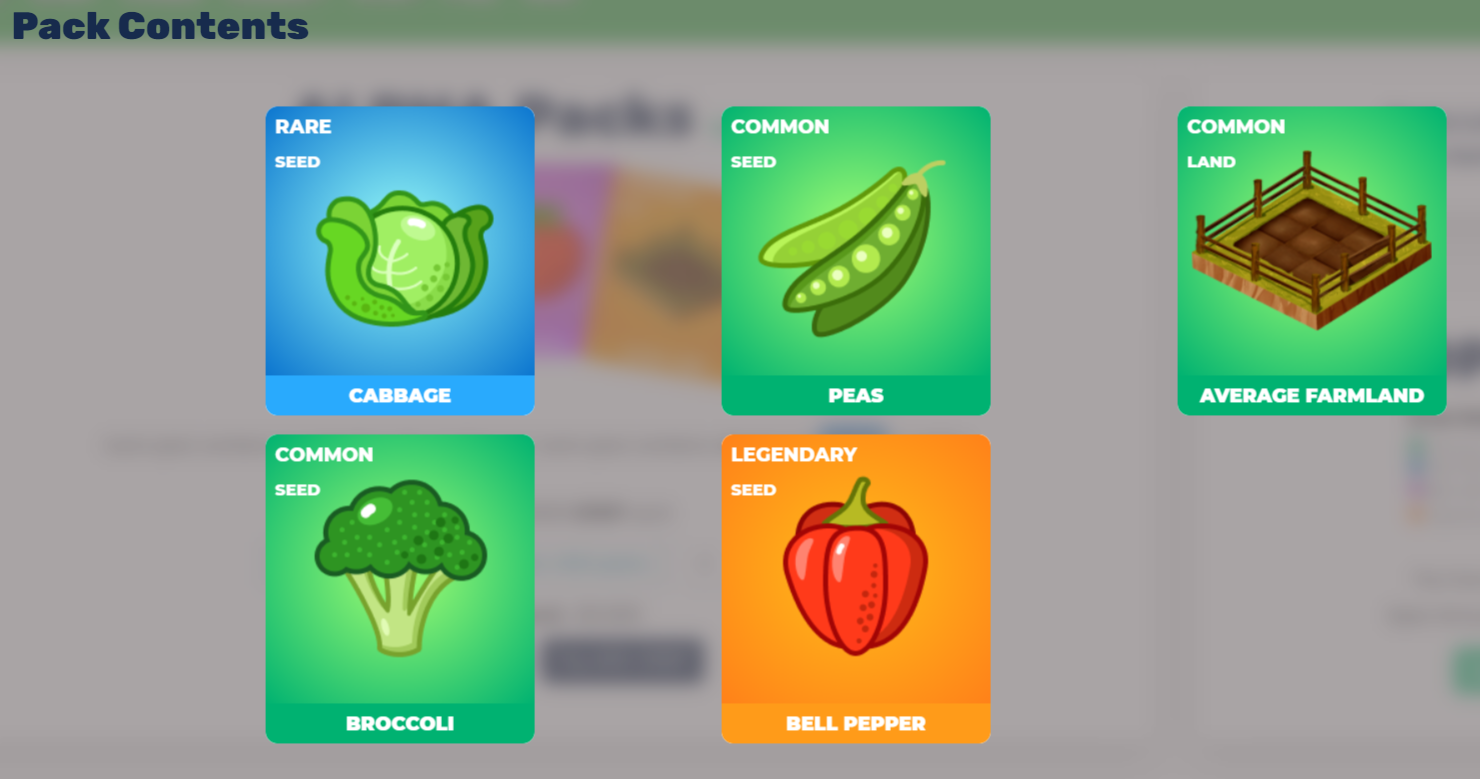 Wow! My first pack, and my first Legendary! The Bell Pepper Seed. A first Rare Cabbage Seed, a land and two other vegetables.
Second pack: A Rare Fertile Land, a Rare Pumpkin Seed, a Rare Cauliflower Seed, another land and some cereal seeds.
Third pack: another Rare Fertile Land, Rare Cabbage Seed, and some other seeds.
Forth pack: another Rare Fertile Land, a Rare Watermelon Seed, and some more vegetable seeds.
Fifth pack: another Rare Fertile Land, more vegetable and cereal seeds.
Overall, the Fortuna Goddess was on my side, but let's discover now the game.
The mechanics of the game is very intuitive. You need land and seeds. Depending on the quality of the land, one or more seeds can be planted on one plot. The game has the four seasons, and only specific seeds can be planted in a given season.
At this moment we are in the Summer season, and from all my seeds I could only plant the Watermelon, Turnip and Wheat. All other are now in storage, waiting for their season.
Once planted, the seeds have a specific time till they can be harvested. At harvest time, from each seed card different quantities are produced, with different base price. Extra, some cards might have special abilities, but this I will have to discover later: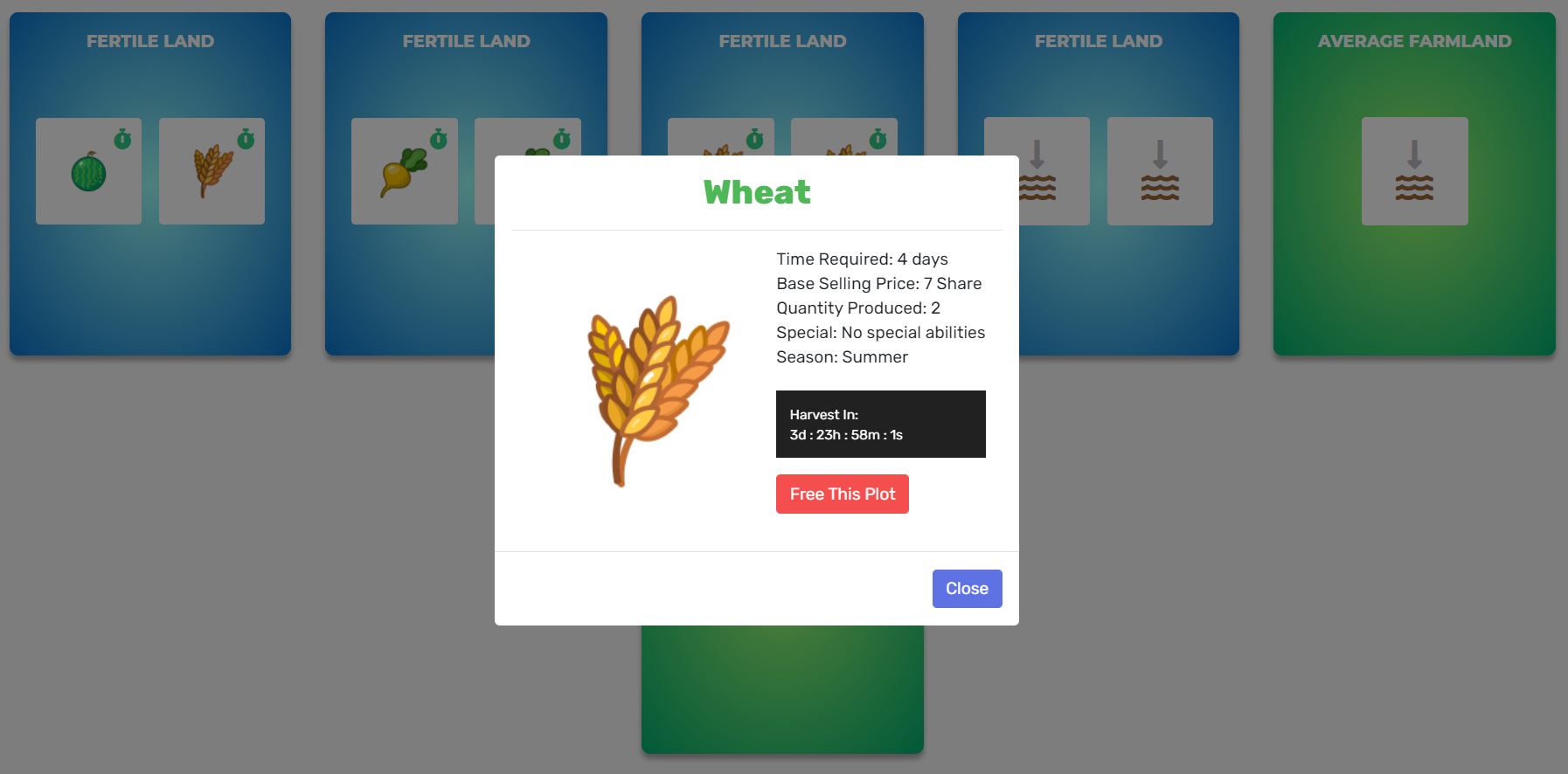 With all my seeds planted, there's not much more left to be done today. Next activity in four days...
See you later, alligators!
If any of you would like to try the game, you might want to use my referral link: www.dcrops.com/?ref=steemmillionaire. Their affiliate program gives 5% commission when referred users buy packs with HIVE, and I will like to share this profit via some giveaways that I plan in the future.
I wish you have big fun!
Posted Using LeoFinance Beta
---
---