Así se evidencia el poder de la Hormona del amor ❤️✨| Brindemos con un shot de Oxitocina 🥃💗 [ESP-ENG]
¡Hola mi querida familia de Holos & Lotus! Tengan todos muy buenas tardes, les deseo primeramente un día y mes bendecido de mil maneras, espero de corazón que este mes nos vaya de maravilla a todos, que estemos felices, compartiendo en familia y aumentando nuestro crecimiento personal a diario, para conocernos y mejorar cada día. También deseo que este mes sea grandemente productivo para todos nosotros, además que tengamos salud y tengamos la buena vibra alta, siendo positivos siempre.♡
Hello my dear Holos & Lotus family! Have a very good afternoon everyone, I wish you first of all a blessed day and month in a thousand ways, I sincerely hope that this month goes great for all of us, that we are happy, sharing as a family and increasing our personal growth daily, to know each other and improve every day. I also wish this month to be greatly productive for all of us, also may we be healthy and have the good vibes high, being positive always.♡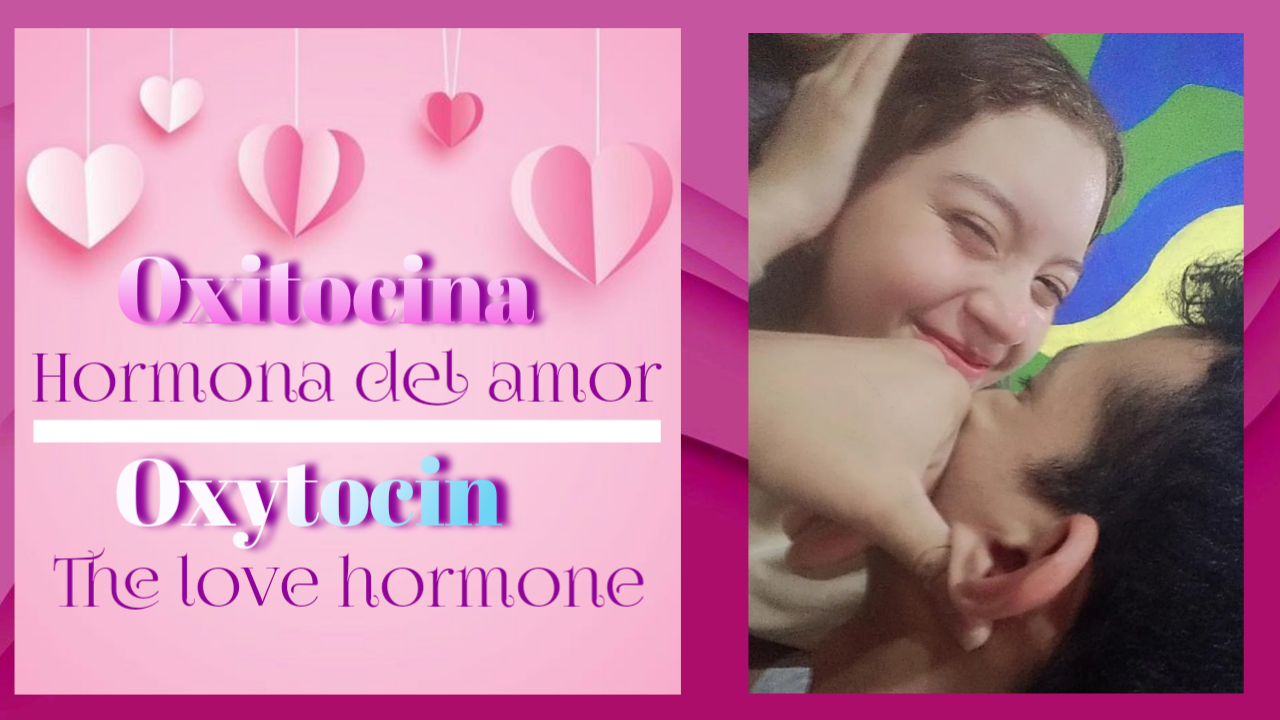 Imágen Editada en PixeLab
---
Estoy más que satisfecha de encontrarme publicando la tarde de hoy, para dar inicio con los escritos de septiembre, más aún, porque es en una de mis comunidades favoritas y ¡No hay mejor forma que empezar el mes con el pie derecho! Así que vamos con todo este mes en Hive, esperemos que sea un mes repleto de bendiciones, reflexiones y cosas buenas por doquier ¡Bienvenido a Hive septiembre!.💗
I am more than pleased to find myself posting this afternoon, to kick off September's writings, even more so, because it is in one of my favorite communities and there is no better way to start the month off on the right foot! So let's go all out this month in Hive, let's hope it's a month full of blessings, reflections and good things everywhere Welcome to Hive September!.💗
Justo ahora, vengo por aquí para compartir con ustedes sobre la iniciativa: "Brindemos con un shot de Oxitocina", que fue impulsada por la amiga @rosahidalgo recientemente en la comunidad, la misma nos propone como indica desde un principio el título de está, que el protagonismo lo tenemos nosotros en cuanto a nuestra relación con alguna persona especial y como se presencia la Oxitocina conocida como hormona del amor, además de ser hormona, también cabe señalar que es un neurotransmisor, así nos comenta la amiga en su maravilloso post.
Just now, I come here to share with you about the initiative: "Let's toast with a shot of Oxytocin ", which was promoted by the friend @rosahidalgo recently in the community, the same proposes us as indicated from the beginning the title of this, that the protagonism we have it in terms of our relationship with a special person and how the Oxytocin known as love hormone is present, besides being hormone, it should also be noted that it is a neurotransmitter, so says the friend in her wonderful post.
Ya teniendo una idea de lo que trata la iniciativa, les dejó el link, para que puedan apreciar de cerca y apoyar, la verdad está muy buena la iniciativa, excelente tema para compartir.💗
Already having an idea of what the initiative is about, I leave you the link, so you can appreciate closely and support, the truth is very good initiative, excellent topic to share.
❤️✨La Hormona del Amor✨❤️
❤️✨The Love Hormone✨❤️
La Oxitocina en sencillas palabras por lo que he entendido, es aquella hormona que se produce en nuestro cuerpo en presencia del amor, cariño y afecto, también conocida como la hormona de los abrazos, ya que también se genera con estos, está se produce en nuestro cerebro y es la que nos permite sentir ese cariño hacia nuestros seres queridos, cosa que diferencia la relación con los demás.
Oxytocin in simple words from what I have understood, is that hormone that is produced in our body in the presence of love, affection and affection, also known as the hormone of hugs, as it is also generated with these, it is produced in our brain and is what allows us to feel that affection towards our loved ones, which differentiates the relationship with others.
Al dar abrazos nuestro cuerpo comienza a desplegar, por así decirlo, ciertas hormonas muy favorecedoras para cada uno de nosotros, una de ellas es la Oxitocina, la protagonista de está iniciativa, así está se proporciona mediante a abrazos de personas a las cuáles queremos, notoriamente para el cerebro. Está hormona nos proporciona una gran cantidad de buenas sensaciones y sentimientos, que aportan grandemente al bienestar individual de todos.
When giving hugs our body begins to deploy, so to speak, certain hormones very favorable for each of us, one of them is the Oxytocin, the protagonist of this initiative, so it is provided through hugs from people whom we love, notoriously for the brain. This hormone provides us with a great amount of good sensations and feelings, which contribute greatly to the individual well-being of everyone.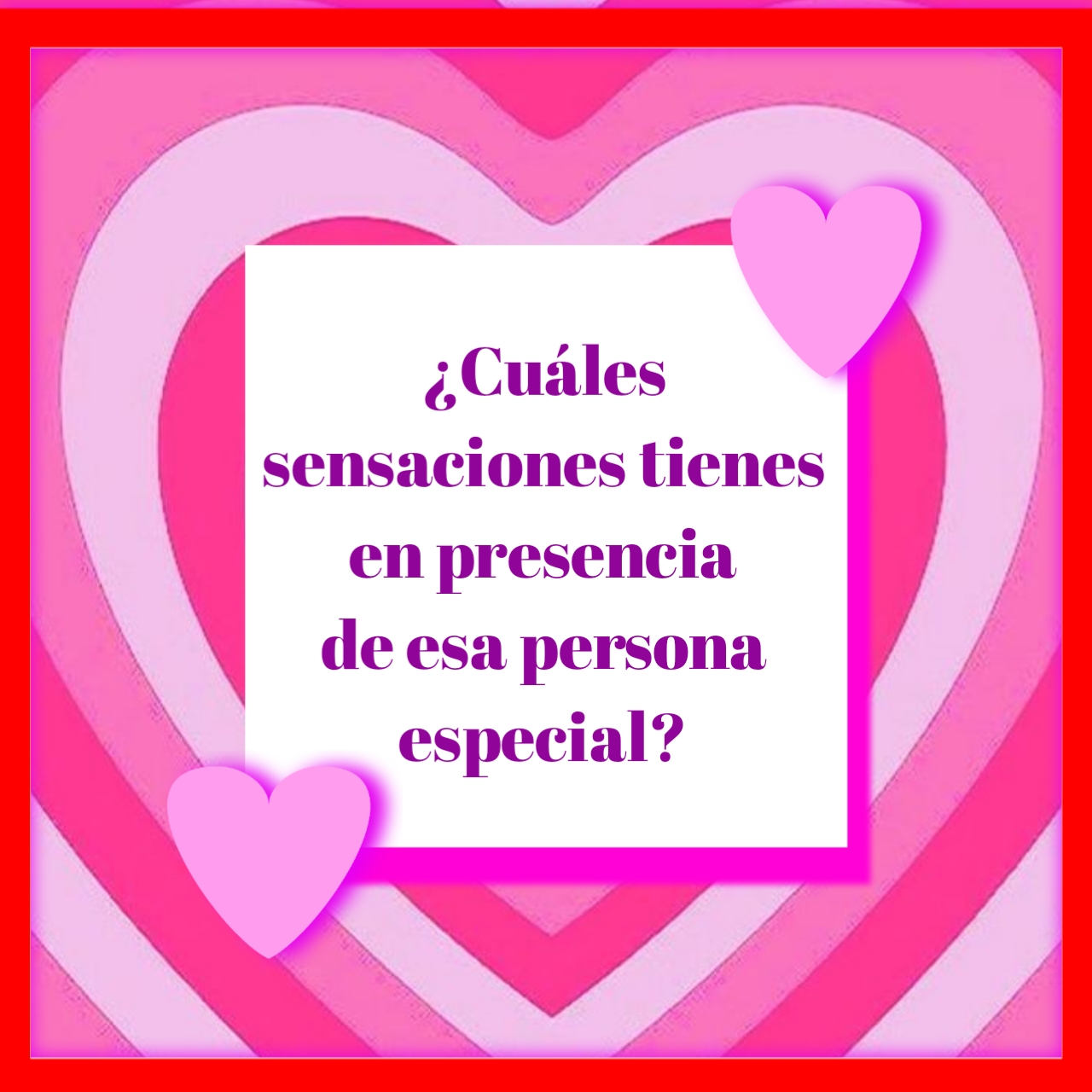 ---
♡¿Cuáles sensaciones tienes en presencia de esa persona especial?♡
♡What feelings do you have in the presence of that special person?♡
Cuando recibo un abrazo, una caricia o incluso un contacto cercano de parte de una persona especial, me siento con mucha calma, llena de paz y tranquilidad, en caso de los abrazos, es como un abrazo que cura el alma, puedo tener un mal día y sentirme triste o algo por el estilo, pero gracias al abrazo me puedo sentir mejor, el simple hecho de sentir su cariño me llena el alma de felicidad, cuando hablo de esa "Persona especial" me refiero a mi novio. Aún así no es con la única persona que me pasa, lo puse de ejemplo, porque es uno de los principales, pero también me pasa cuando abrazo a mis seres queridos cercanos, esos a los que les tengo mucho cariño y amo con todo mi corazón, como mis padres, hermana y abuelos, sus abrazos son también una cura para todo el cuerpo y alma, es magnífico.
When I receive a hug, a caress or even a close contact from a special person, I feel very calm, full of peace and tranquility, in the case of hugs, it is like a hug that heals the soul, I can have a bad day and feel sad or something like that, but thanks to the hug I can feel better, the simple fact of feeling their affection fills my soul with happiness, when I talk about that "special person" I mean my boyfriend. Even so it is not the only person that happens to me, I put him as an example, because he is one of the main ones, but it also happens to me when I hug my close loved ones, those to whom I have much affection and love with all my heart, like my parents, sister and grandparents, their hugs are also a cure for the whole body and soul, it is magnificent.
Al evidenciar el cambio de mi parte, al recibir un poco de afecto, cariño o algún abrazo, tras un mal día o simplemente un día normal, se demuestra el efecto que tiene la Oxitocina en el cuerpo y mente humana, es increíble como está hormona causa maravillosas sensaciones de alivio para nuestro ser. La verdad no había escuchado de ella antes, o por lo menos no recuerdo, principalmente conocía sobre la dopamina, al igual que la serotonina, ya que intervienen en cierta forma en el amor y la felicidad, pero está no la conocía, me encantó conocer de ella, lo importante es que aprendemos cada día algo nuevo y reforzamos conocimientos, me gustó participar en está iniciativa, súper buena.
By evidencing the change on my part, when receiving a little affection, affection or a hug, after a bad day or just a normal day, it shows the effect that Oxytocin has on the human body and mind, it is amazing how this hormone causes wonderful feelings of relief for our being. The truth is that I had not heard of it before, or at least I do not remember, I mainly knew about dopamine, as well as serotonin, as they are involved in some way in love and happiness, but I did not know this one, I was delighted to learn about it, the important thing is that we learn something new every day and reinforce knowledge, I liked to participate in this initiative, super good.
De está forma, llegamos al final de la publicación de la tarde de hoy, ha sido más que un placer encontrarme compartiendo con ustedes mediante está iniciativa tan buena, espero que les haya gustado y que compartan. Les envío un abrazo grandote cargado de cariño familia, mis mejores vibras para todos, hoy mañana y siempre, bendiciones.🤍✨
This way, we come to the end of the publication of this afternoon, it has been more than a pleasure to find myself sharing with you through this great initiative, I hope you liked it and that you share. I send you a big hug full of love family, my best vibes for everyone, today tomorrow and always, blessings.🤍✨
💘🌺Gracias por leer, hasta luego familia🌺💘
💘🌺Thanks for reading, see you later family🌺💘
~•~•~•~•~•~🦋♡✨~•~•~•~•~•~
Imágenes editadas por mí en la versión gratuita de PixeLab.
Images edited by me in the free version of PixeLab
Traductor:
Deepl
---
---