[ESP-ENG] Iniciativa: El Poder de la Manada ✊♡👭 | Initiative: The Power of the Herd ✨💥💅
Hola hermosa comunidad de Holos & Lotus, espero que su día vaya de maravilla, les deseo lo mejor, esperando que sea un día, tarde u noche lleno/a de bendiciones y cargado de buenas vibras para todos. Ya tenía un tiempo sin publicar por acá pero, cabe señalar que desde hace un cuánto tiempo estoy de vacaciones (del colegio) por lo que tengo más tiempo libre, por lo tanto, estoy publicando más seguido, y explorando comunidades, en resúmen volviendo mi actividad en Hive cada vez más continúa espero poder compartir con ustedes más seguido, ya que me gusta como es todo por aquí, se respiran (por decirlo así) esas buenas vibras y buen ambiente de armonía.
Hello beautiful community of Holos and Lotus, I hope your day is going great, I wish you all the best, hoping it will be a day, afternoon or evening full of blessings and full of good vibes for everyone. I had a while without posting here but, it should be noted that since a long time ago I am on vacation (from school) so I have more free time, therefore, I am posting more often, exploring communities, in short returning my activity in Hive increasingly continues I hope to share with you more often, as I like how everything is here, you breathe (so to speak) those good vibes and good atmosphere of harmony.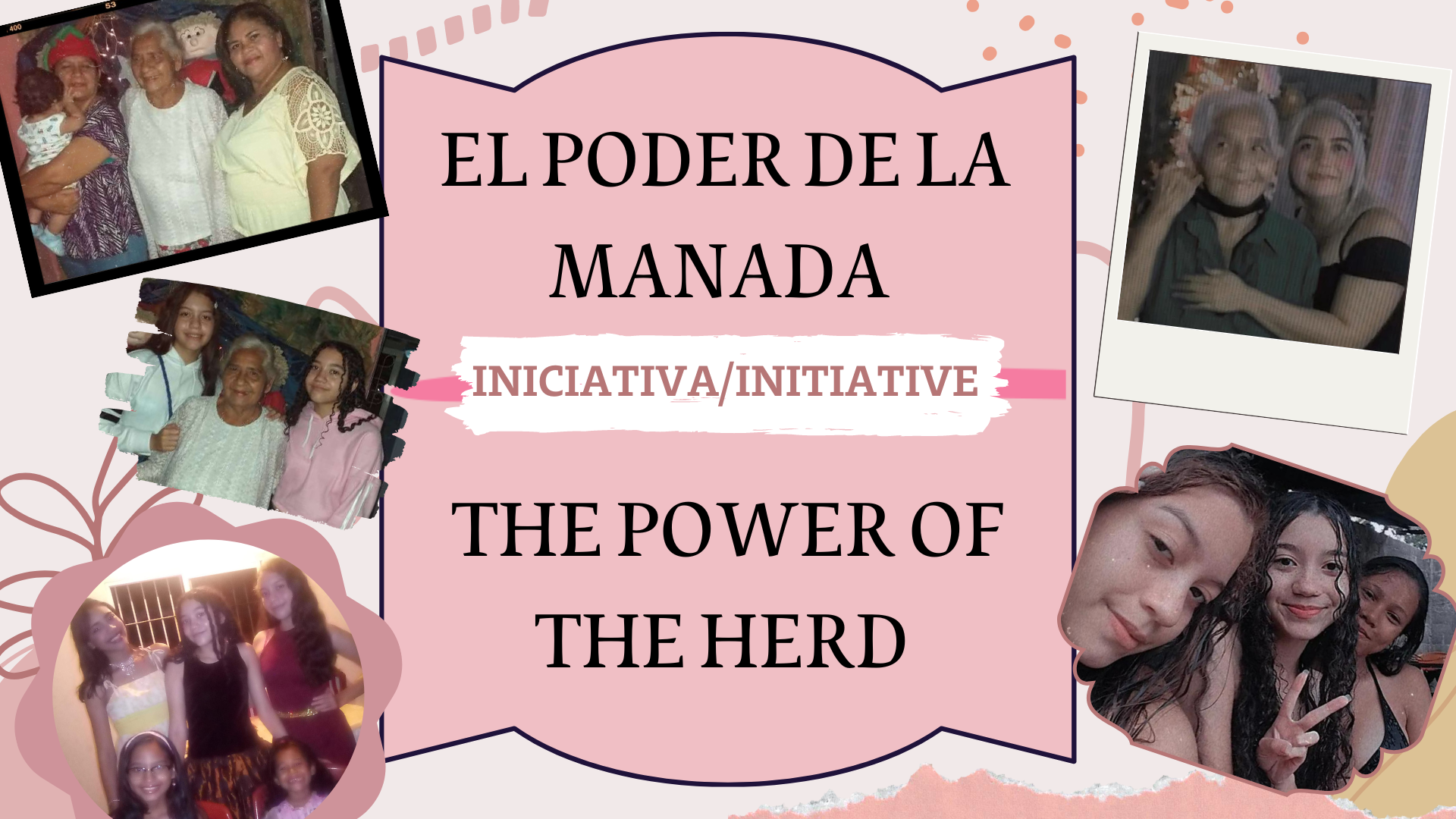 ---
En cuánto a mi visita por aquí el día de hoy, se debe a esta iniciativa llamada "EL PODER DE LA MANADA" impulsada por la amiga @mosa71, a quien felicito por tan excelente idea, la verdad es muy gratificante que todas tengamos la oportunidad de compartir sobre nuestros pilares femeninos, esas mujeres que no han guiado en el camino de la vida, ayudándonos a crecer y enseñándonos cada cosa tan particular de la vida, sobre todo, con amor y paciencia. Es increíble el poder que podemos tener en unión, es maravilloso saber que estamos todas, por todas, dispuestas a ayudarnos y apoyarnos síempre. Por otro lado, a su vez todas tenemos una que otra anécdota dónde las mujeres somos las protagonistas y en está ocasión es nuestra oportunidad de compartilo por aquí.
As for my visit here today, it is due to this initiative called "THE POWER OF THE HERD " driven by the friend @mosa71, whom I congratulate for such an excellent idea, the truth is very gratifying that we all have the opportunity to share about our female pillars, those women who have guided us on the path of life, helping us to grow and teaching us each thing so particular about life, above all, with love and patience. It is incredible the power that we can have in union, it is wonderful to know that we are all, by all, ready to help and support each other always. On the other hand, we all have some anecdotes where women are the protagonists and this is our opportunity to share them here.
Pueden encontrar esta iniciativa, para el que desee participar:
You can find this initiative, for those who wish to participate: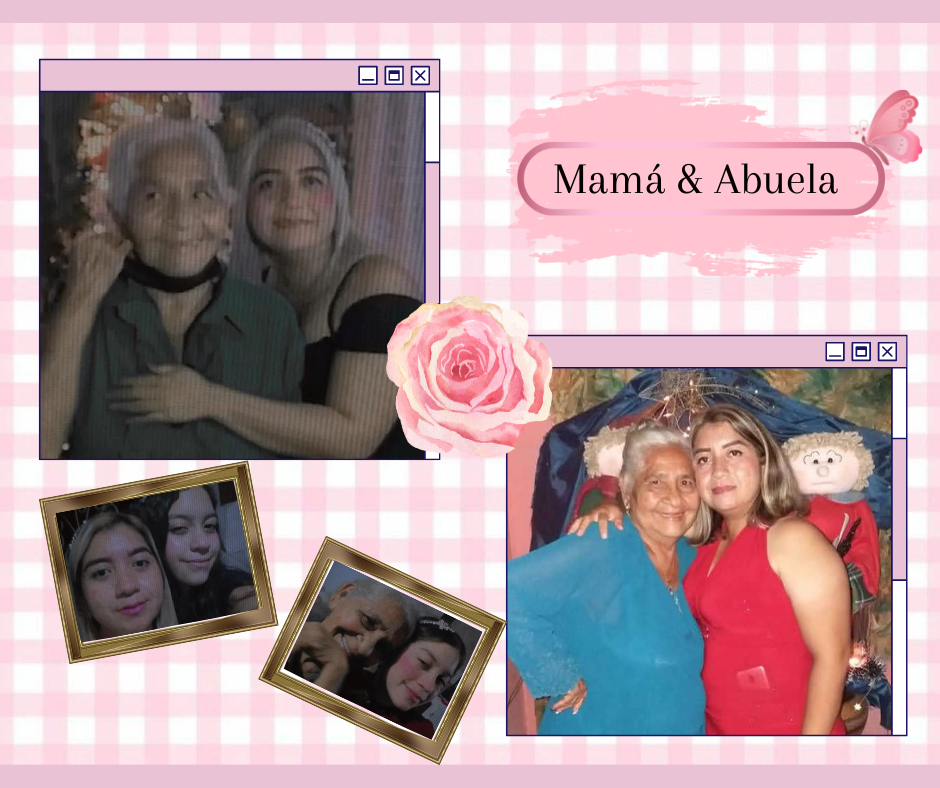 ---
Honra a mis grandes guías, en el camino de la vida
Honor my great guides, on the path of life
Con respecto a mis mayores pilares, puedo decir orgullosamente que son, al igual que siempre han sido y seguirán siendo mientras Dios lo permita Mi Madre (@laudimar99) y Mi Abuela, ellas son el origen de mi manada femenina, son las que desde un comienzo me han inculcado lo que soy hoy en día, me han educado con valores primordiales, como los son: el amor, el respeto, la paciencia, la solidaridad, el compañerismo, la tolerancia, la dignidad, entre muchos otros, al igual que enseñanzas que nunca olvidaré, siempre han estado para aconsejarme y guiarme en mis cortos años de vida, dónde ya son 16 años compartiendo experiencias y enseñanzas a su lado, los cuales agradezco de todo corazón, no he podido tener mejores maestras y compañeras de vida de las cuáles aprender, que de ellas, la vida me premió con su presencia.
Regarding my greatest pillars, I can proudly say that they are, as they have always been and will continue to be as long as God allows My Mother (@laudimar99) and My Grandmother, they are the origin of my female herd, they are the ones who from the beginning have instilled in me what I am today, they have educated me with primordial values, such as: Love, respect, patience, solidarity, companionship, tolerance, dignity, among many others, as well as teachings that I will never forget, they have always been there to advise and guide me in my short years of life, where I have been sharing experiences and teachings with them for 16 years, which I thank them with all my heart, I could not have better teachers and companions of life from which to learn, life has rewarded me with their presence.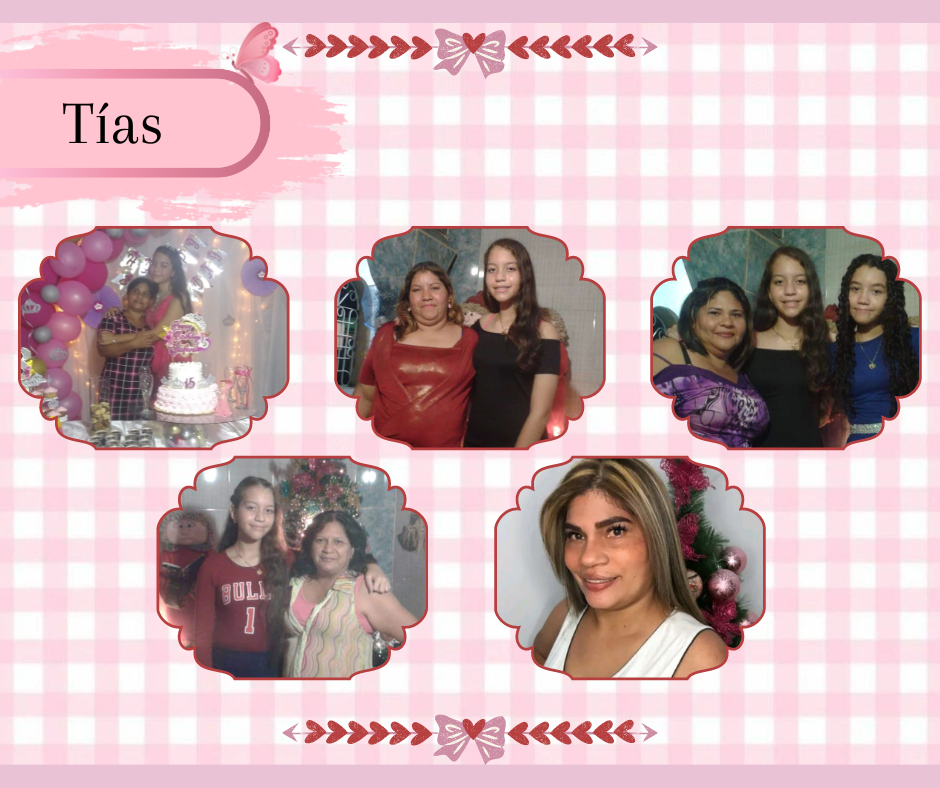 ---
No obstante, también desde mi infancia han estado presentes en mi vida, apoyándome al igual que mi madre y mi abuela, mis tías maternas, con las que he compartido momentos extraordinarios en familia, ya que en el caso de mi abuela tuvo seís hijas, por lo que la cantidad de mujeres sobresale, un gran equipo unido de mujeres, una guía maravillosa, sin duda.♡
However, also since my childhood they have been present in my life, supporting me as well as my mother and my grandmother, my maternal aunts, with whom I have shared extraordinary moments as a family, since in the case of my grandmother she had six daughters, so the number of women stands out, a great united team of women.♡
Ahora bien, el siguiente punto es la anécdota, así que aquí les tengo una sobre mis amigas y yo, un grupo de chicas, una manada unida como la pasta JAJAJS.♡
Now then, the next point is the anecdote, so here I have one for you about my friends and I, a group of girls, a pack united like pasta JAJAJS.♡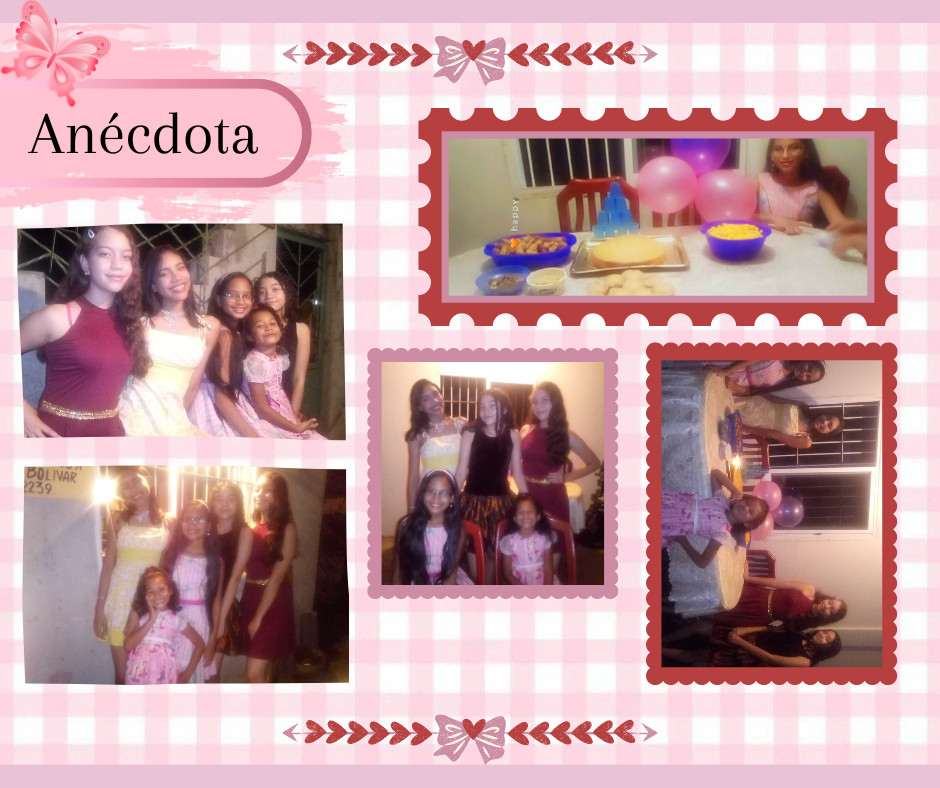 ---
Anécdota de compañerismo con mi manada femenina de amigas
Anecdote of companionship with my female pack of friends
Todo comenzó en agosto de 2020, concretamente hace dos años, una de nuestra amigas (la menor) estaba cumpliendo 12 años de edad, pero la cosa es que ella pertenece a una religión que no le permite celebrar cumpleaños, por lo que nunca le habían celebrado un cumpleaños como tal, y ella anhelaba poder compartir con nosotras y celebrar su día, por lo que le propusimos hablar con su mamá si quiera, para solo hacer una pequeña reunión y disfrutar juntas, a lo que ella dijo que su mamá no iba a aceptar, y nosotras siempre tan positivas, la logramos motivar y convencer, de por lo menos hacer el intento, total nada se perdía. Al día siguiente nos pusimos manos a la obra y fuimos hasta su casa, estuvimos negociando con su mamá un rato, hasta lograr nuestro objetivo, accedió a dejarnos celebrar una pequeña reunión, con la condición de no cantar cumpleaños, nosotras estábamos muy felices y empezamos a armar el plan de todo, para esto quedamos en que cada una iba a colaborar con un poco de algo, y así fue, entre todas con trabajo y esfuerzo en equipo, compramos Pepitos, refresco, tortas, ponques, galletas, pan, hicimos salsa, también tequeños y así mismo compramos pocos globos para que quedara bonito. De esta manera fue como realizamos todo en un día, fue bastante cansado cada detalle, pero estuvimos toda la noche jugando, bailando, cantando, comiendo, verdaderamente disfrutamos demasíado y lo mejor de todo es que nuestra amiga disfrutó su primer cumpleaños junto a nosotras, su sonrisa y la felicidad que transmitía nos hizo muy felíz, valió la pena todo ese esfuerzo con tal de que pasará bien su día (al igual que noche).
It all started in August 2020, specifically two years ago, one of our friends (the youngest) was turning 12 years old, but the thing is that she belongs to a religion that does not allow her to celebrate birthdays, so she had never celebrated a birthday as such, and she longed to share with us and celebrate her day, So we proposed her to talk to her mother, just to have a small meeting and enjoy together, to which she said that her mother would not accept, and we always so positive, we managed to motivate and convince her to at least make the attempt, nothing was lost. The next day we got down to work and went to her house, we were negotiating with her mom for a while, until we achieved our goal, she agreed to let us celebrate a small meeting, with the condition of not singing birthdays, we were very happy and began to put together the plan of everything, For this we agreed that each one was going to collaborate with a little something, and so it was, between all with work and team effort, we bought Pepitos, soda, cakes, cakes, cakes, cookies, bread, we made salsa, also tequeños and also bought a few balloons to make it look nice. This is how we did everything in one day, it was quite tiring every detail, but we spent the whole night playing, dancing, singing, eating, we really enjoyed a lot and the best of all is that our friend enjoyed her first birthday with us, her smile and the happiness she transmitted made us very happy, it was worth all the effort to make her day (as well as night).
Fue una experiencia muy bonita, la cuál nos encantaría repetir, muy inolvidable, lamentablemente esa amiga se fue del país y estamos lejos evidentemente, pero aún así seguimos en contacto y el cariño está intacto, esperamos poder estar juntas de nuevo en algún momento. Así como estás hay demasiadas historias llenas de risas y aprendizajes.
It was a very nice experience, which we would love to repeat, very unforgettable, unfortunately that friend left the country and we are obviously far away, but we still keep in touch and the affection is intact, we hope to be together again at some point. Like these there are too many stories full of laughter and learning.
En fin, descubrimos que nada es imposible, que sí nos proponemos algo podemos lograrlo, más aún juntas como un equipo, lo más importante es siempre apoyarnos y estar la una para la otra, una maravillosa manada sin duda.
In the end, we discovered that nothing is impossible, that if we set our minds to something we can achieve it, even more so together as a team, the most important thing is to always support each other and be there for each other, a wonderful herd without a doubt.
Estoy publicando en el último día que queda para la iniciativa, por lo que creo que no les dará tiempo de preparar un post, pero me hubiese gustado que participarán @andreina57 @nubra11, será para la próxima.♡
I'm posting on the last day left for the initiative, so I don't think they will have time to prepare a post, but I would have liked @andreina57 @nubra11 to participate, for the next one it will be.♡
Esto sería todo por el post de hoy, me despido deseándoles lo mejor, espero encontrarme por aquí de nuevo muy pronto.
This would be all for today's post, I say goodbye wishing you all the best, I hope to meet you here again very soon.
Gracias por leer ¡Hasta la próxima!.
Thanks for reading. See you next time.
---
~•~•~•~•~•~•~♡~•~•~•~•~•~•~
Fotos de mi autoría tomadas desde mi teléfono, editadas en la versión gratuita de Canva.
Traductor:
Deepl
---
---