Cubfinance investment! How to earn 650$ in a month!
It has been almost a month and a half since the announcement of @leofinance for the launch of the new project of the Leo family which is @cubfinance!
Many people who know the serious work that has been done by the creators to set it all up, have rushed from the very first moment to support @cubfinance and invest their cryptocurrencies there.
I am one of the many who belong to the @leofinance family quite early and I will continue to support all her steps.
So I invested in @cubfinance from the second day and so far I have not stopped increasing my investment.
Of course my investment is worth the above because in almost a month and a half I have earned about 400 Cub tokens whose current value in dollars is about $ 1000.
Not a bad investment as it is about $ 650 a month which is almost equal to the monthly basic salary of an employee in my country.
So today I decided to invest even more in the pool CUB - BUSD as it has a higher return than the rest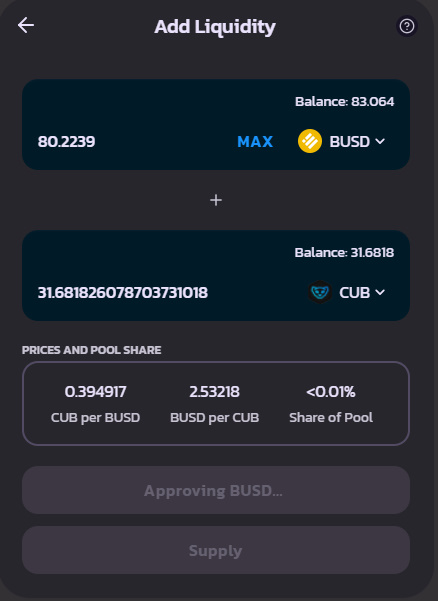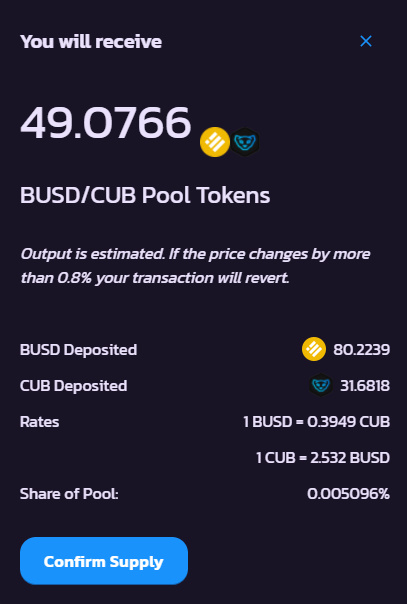 So I added 31.68 CUB and 80.22 BUSD which returns to me 49.07 BUSD/CUB LP tokens and in my turn i staked to the pool!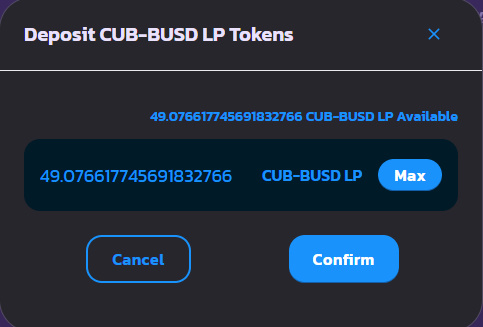 Now i feel more satisfied with my investment and i will return in a few days with a bigger investment!
Posted Using LeoFinance Beta
---
---