Invest to Vechain
In the last few days I am looking to invest in cryptocurrencies of small value so that I can fill my bags and make some significant profit from them in the future.
I keep in mind that investing in these cryptocurrencies always runs the risk of losing ground and losing some of my investments.
However, my ultimate goal is to obtain 4 to 6 small value cryptocurrencies, of which I will have at least 10,000 pieces of each. So with the slightest increase in their price, I will have a big profit.
So my chosen purchase for today is Vechain.
Vechain is a smart contract platform focused on providing supply chain management solutions for enterprises and intergrating with Internet of Things (IOT) devices to facilitate the process.
I obtain to purchase yesterday 3100 vechain at 0.0298 each and i will try to reach 10000 very soon.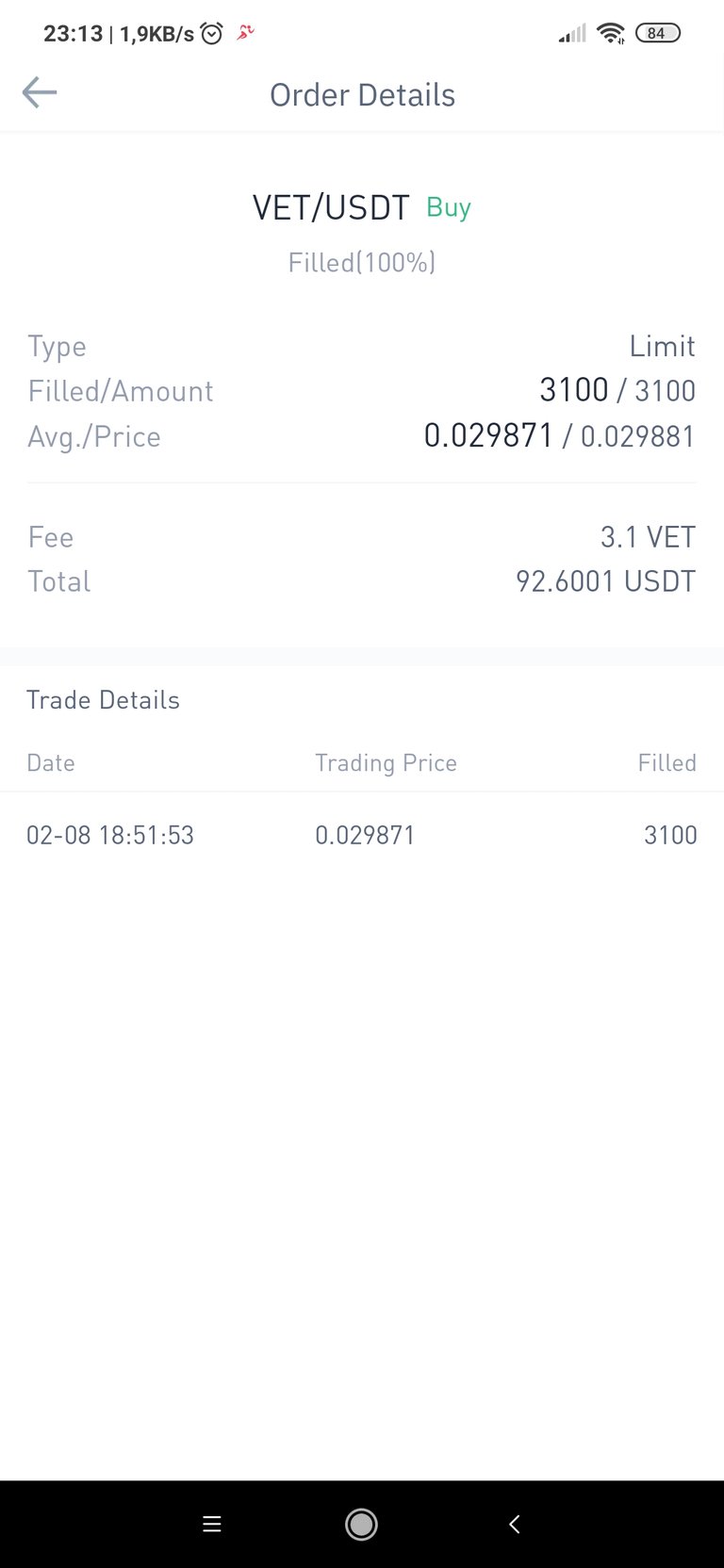 Also if you see todays price had an ATH with 0.0368 each so i am already in profit.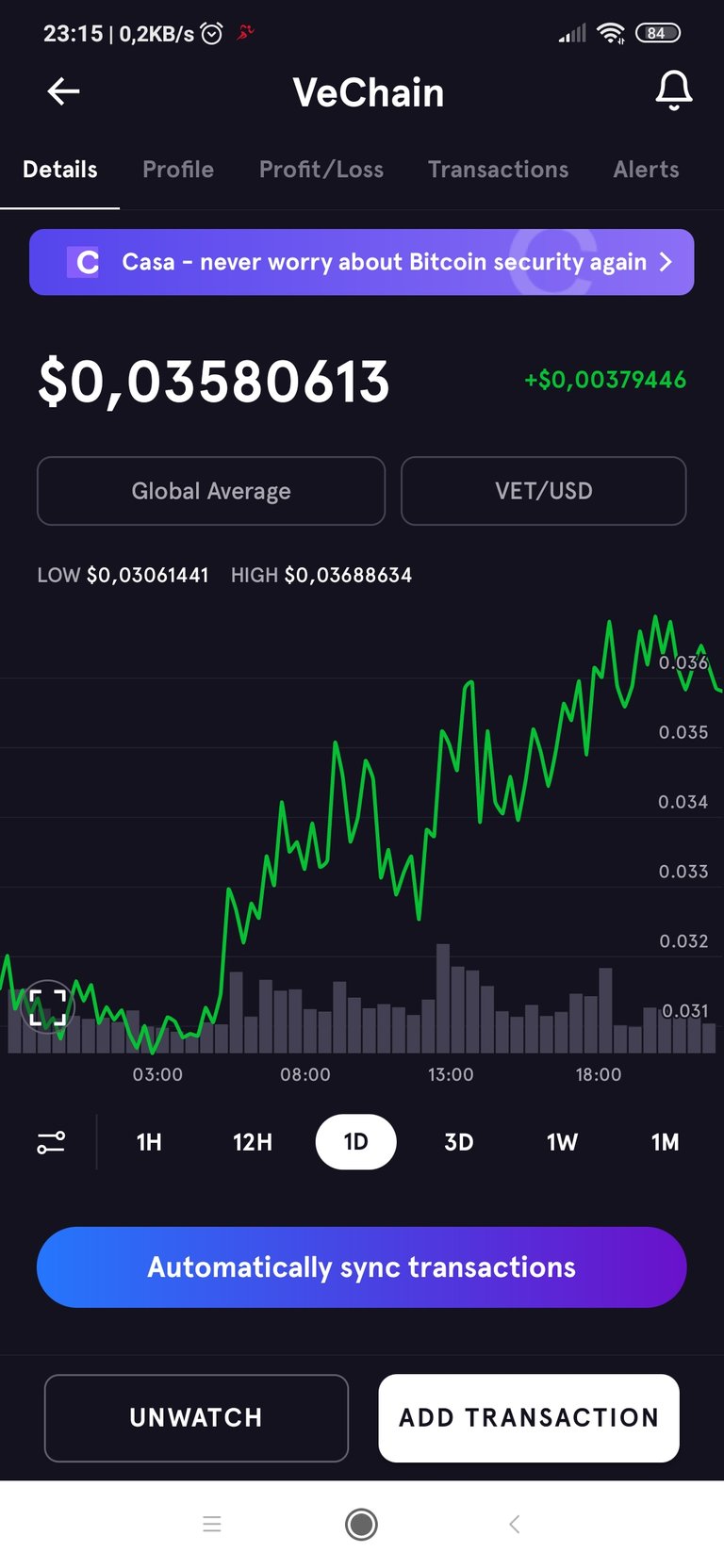 Posted Using LeoFinance Beta
---
---