Power up day is my day!

I have established for quite some time to do at least two power ups of my hive account every month.
I do one of the two every 1st of the month.
Lately, although I have limited time to post, I do quite well with the curations and rewards from my posts.
So with the valuable help of blockchain games like @dcity, @rabona, @risingstar and @cryptobrewmaster which offer me enough hive a month I will do my current power up.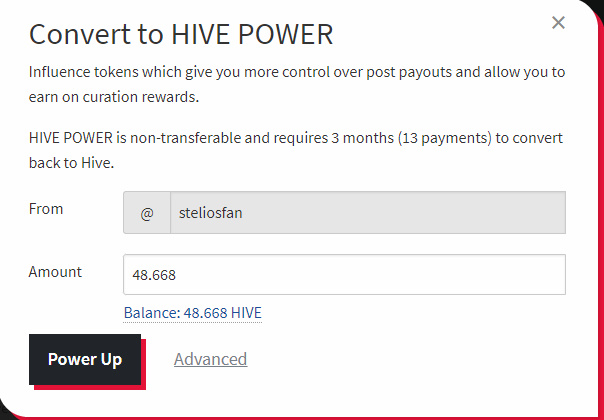 48.668 hive power will be added to my account as with the price increase it is a respectable amount in $


My new hive power is 2265 HP and continue to grow up day by day!
But because i like stats and with the valuable help of @hivestats lets see my account grow in numbers

My earnings from curation rewards have increased from the past month and during 30 last days is 29.40 hive or 23.18 USD .
Also the amazing is the earnings from my Author rewards touching for this month 143,76 Ηιωε ορ 113,36 USD. Summary of my earnings this month is 136.5 USD !!!
This is almost one monthly wage at some countries.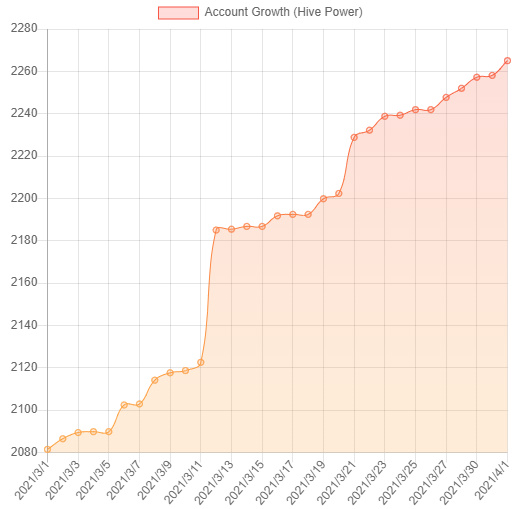 For the end, let's take a look at the rise of my account in total hive which reach almost 200 for this month!
Thank you my friends for your support to my posts!!!
Posted Using LeoFinance Beta
---
---