Purchase Vechain...
How do you feel at this bull 🐂🐂🐂 run?
Is this your first time that you live a bull run or you had another one at the past?
If this not the first what moves have you done at the previous bull run?
For me is the second one that i live in a similar situation but at the first time at the end of 2017 i was totally newbie at the world of cryptocurrencies and it was very strange for me.
Now I am fully prepared and determined to hold my coins and also to fill my bags with even more.
I do not know of course if this is the best choice I can make but even if it is not at least the next bull run will find me absolutely strong and ready.
The road to cryptocurrencies is still very long and of course it is not paved with rose petals to find everything ready. You have to try hard and dedicate a lot of your free time and of course put your mind to more progressive thoughts.
So today i purchase another VeChain because I believe that in the future it will have great growth.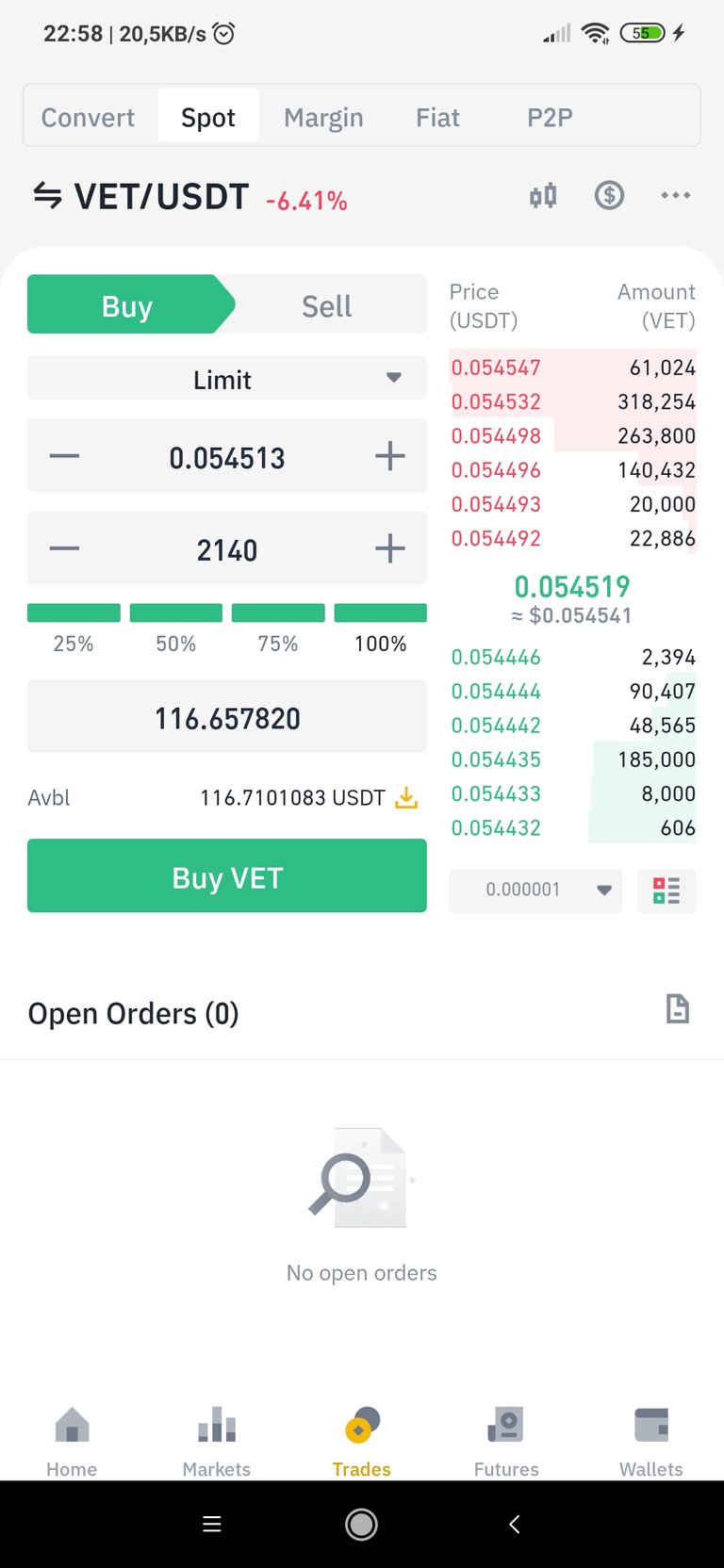 I bought another 2140 Vechain at the price of 0.054513$ and i hope to the future for big profits...
Posted Using LeoFinance Beta
---
---