Rising Stars competition BIG BIG giveaway - win a Stick Up Boys exclusive NFT!

Song Promotion!
Very excited to have a new song out this weekend called "Going Out" and we thought one of the ways we would promote it was by doing a Rising Stars give away as we love @risingstargame so much. This is a song about the end of Lockdown (if that ever happens) and we are ready to go out and party! However if you watch the video it also has a tongue in cheek satirical point!
So we will be giving away this record to anyone who completes the challenges! That is right, you could get a copy of this NFT by completing the challenge.
**We will NOT BE SELLING any copies of this record. ** We would usually sell our NFT for a minimum of 18K Star Bits!!!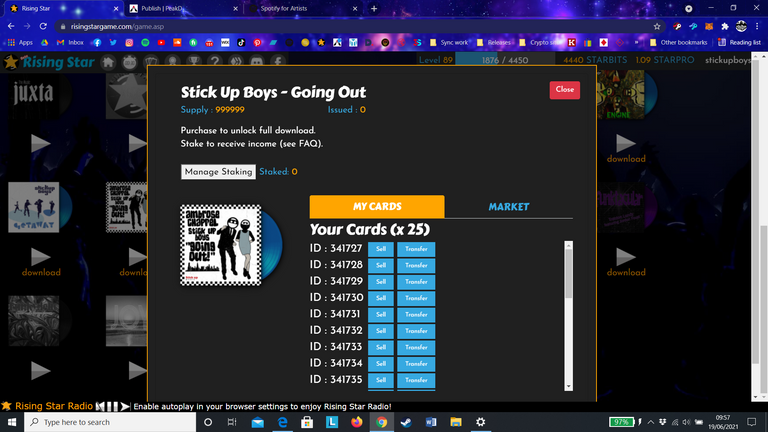 What you have to do to win a card!
Step One
Listen to the song, and give it a like on the format of your choice, links here - https://song.link/s/1aL7GV8Clg5L8cnQmAcHaM
Step Two
You then will need to one of the following:
Follow us on Spotify
Follow us on Apple Music
Subscribe to us on You Tube
Our links can be found here: https://songwhip.com/stick-up-boys
You will need to take a screen shot of this to post in the comments.
Step Three
Thirdly you need to write a lovely post sharing our song "Going Out" on any of the following social media sites. You will need to tag us in the post so we can see and also give you a follow back and see what you are up to, please also follow us. It will be good to connect with people outside of Hive. The post needs to be on a live account and receive some feedback from others!
Instagram
Twitter
Facebook
Our links to our socials can be found here: https://linktr.ee/StickUpBoys We will know you have done this as we will get notified.
Step 4
Leave a reply to this post saying you have completed the challenge with any details and a screenshot.
Step 5
Wait and receive your exclusive Stick Up Boys NFT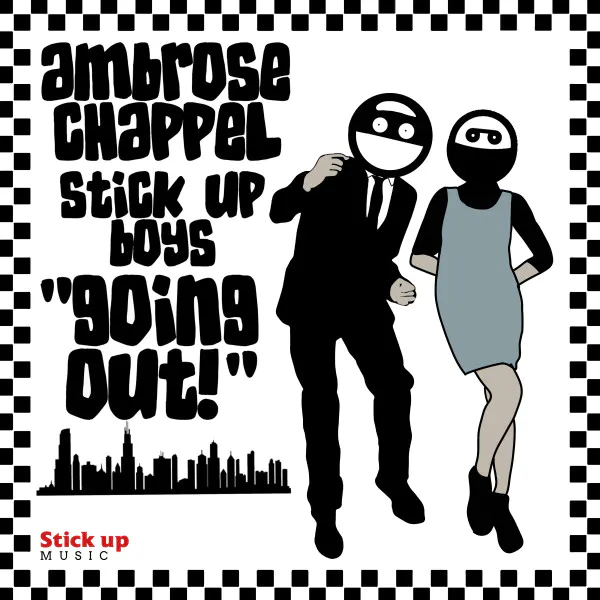 Small print!
Only one card per person! Anyone who completes the challenge will get a card but the post needs to be relevant. We can get more made if necessary!
Bonus challenge.
If you make a Tik-tok or Instagram reels video using the song "Going Out" by Stick Up Boys and Ambrose Chappel from their upload music section tag us in and we will give you another one of our records on Rising Stars
We hope that makes sense and hope to be giving you all a banger of this tune! I would also get staking on this record if I were you!
Tagging in a few players!
Tagging @alekseidupin @amigareaction @andrewmusic @bitandi @carlosro @captaincryptic @cibersk8 @cryptoferyel @cryptoniusrex @deanlogic @ervin-lemark @gregory-f @handtalk5 @harpreetjanda @herbertholmes2 @horstman5 @imfarhad @irisworld @jeniffer23 @jfang003 @libertycrypto27 @linkxdx @mimismartypants @minimining @minus-pi @moonthumb @msaz13 @obeliscocoin @pablodare @philipmak @pixiepost @proto26 @ricestrela @solymi @stickupboys @storiesoflove @stranger27 @tlundy47 @tokutaro22 @valdiva @viniciotricolor @yankosoito @yeckingo1 @ynwa.andree @yocazo @zarwelius @zxion @zm187 @zonadigital21 @harpreetjanda @rupindder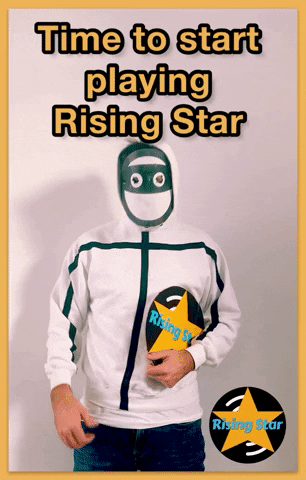 Big Up the music and Rising Star
the Stick Up Boys
https://linktr.ee/StickUpBoys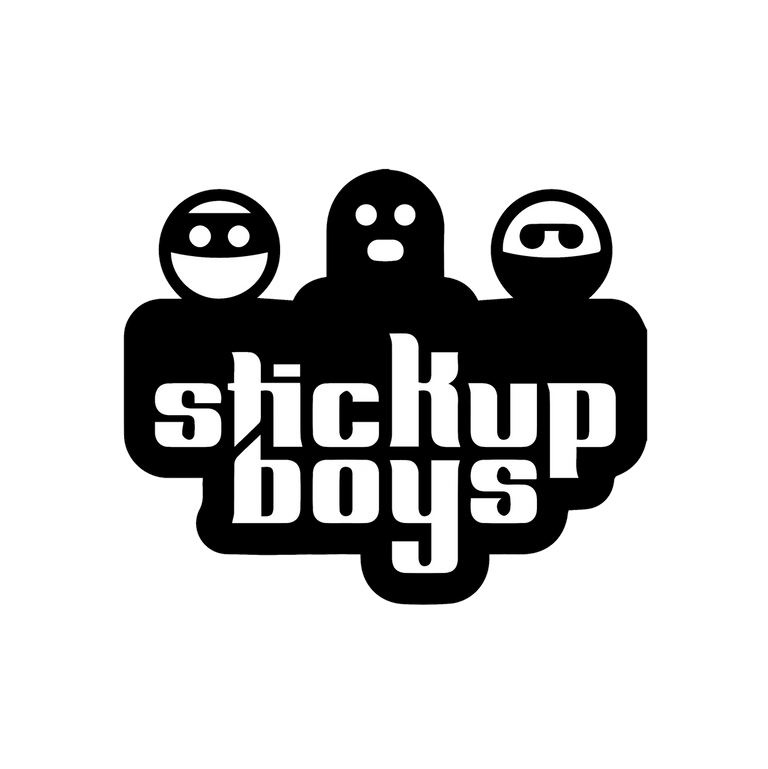 ---
---