Why am I here?

Was exploring POB site and came across this idea. I have been thinking about this alot so I thought I would post on it!
I came here essentially to promote my music both my band and my new record label. I saw it as a nother social media platform that I could maybe get to know some people and maybe get a few fans as well as meet some musicians. Our band is the Stick Up Boys - you can find out lots more about us here https://linktr.ee/StickUpBoys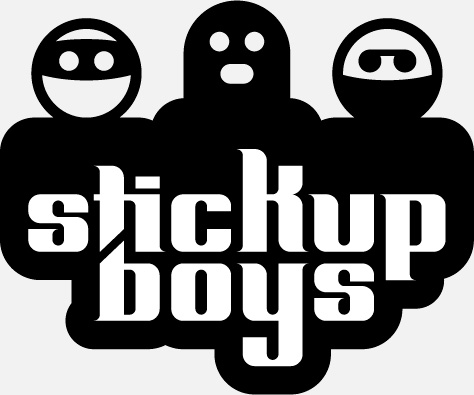 I think we have been doing this and we have certainly got to know some people here even though we have not been here long. It is smaller and more intimate than things like twitter and Facebook. It it funny as I realised quite early on that it was also a very different way of interacting than on other sites and I have have to think about how we engage with people on here. This is not a throw away culture like Instagram, twitter and tiktok!
One of our animation videos for example
https://peakd.com/hive-196037/@stickupboys/mef56p623cd
We have been able to share our music and our videos which has been great! However we have also found new things to do, like do the @hiveopenmic and play @risingstars which have been good fun as well as take part in communities like @musicforlife. We have also been involved in lots of Discord groups which has been a fantastic way of getting to know people and has inspired us to make lots of new gifs.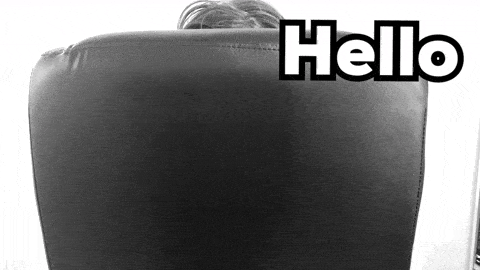 We even for some random reason got involved with the new token !PIZZA and made some pizza gifs.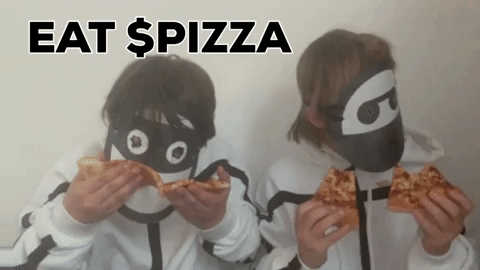 These things have helped us not only to meet people and promote our music on Hive but has also given us a focus for more creative outlet which has been fantastic.
What we did not anticipate that it is also a way to potentially ear a little bit of money. We are musicians....we have an interesting relationship with money! So it has been great getting a few Hives and tokens for posting our content and in a strange way it validates what we do as musicians and artists. We have been re-investing any Hives we earn and have also put in some of our own money to buy tokens and mining tokens. It has been great getting to know the Bro and Leo communities too, and they are very helpful in this very confusing world of Crypto!
I think we are hear for the long haul, I have just got one of the other Stick Up Boys to join as well as my Mum, she will be posting pictures of cats and crochet but in the current state of the world and lockdowns, Hive has been for me, having the world to explore from my computer with the personal and human interaction to go with it.
Big up the Hive and well done for setting up Proof of Brain!
Love
the Stick Up Boys
---
Posted via proofofbrain.io
---
---