Enrolled in the Old School
I have reached a stage in life where the objects and activities of my youth can be considered Old School, and a recent rummage in the attic uncovered this beauty.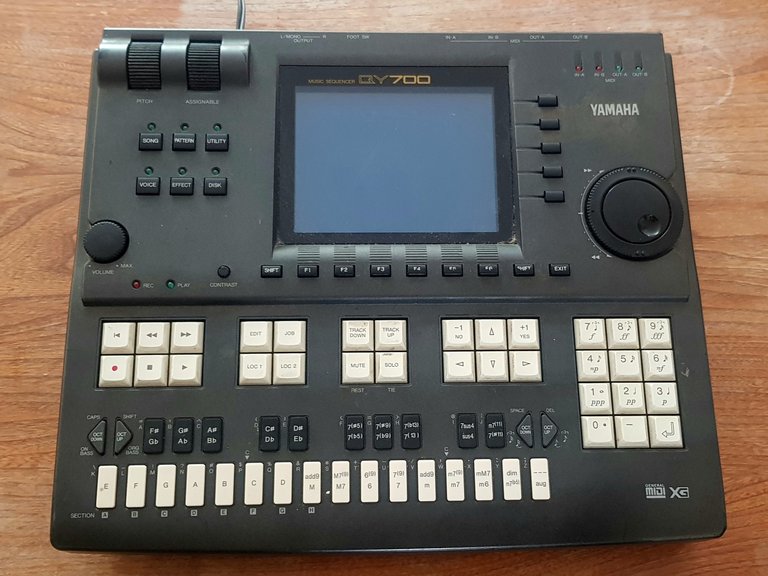 The Yamaha QY700. Released in 1996, this 32 channel MIDI sequencer is the big momma of "auto-accompaniment" devices, a type of product first developed by Roland in the early 1980s with their now infamous TB303 and TR drum machine instruments. Perhaps the engineers predicted a discordant time ahead for human contact and interaction....
The look and feel of the QY700 is decidedly "retro", with the 3.5" disk drive, chunky buttons and grey/cream colour scheme evoking images of stuffy low rent office spaces circa 1987, all sexism, big glasses, and even bigger hair. The wonderful monochrome 8-bit art of the FX section is a joy.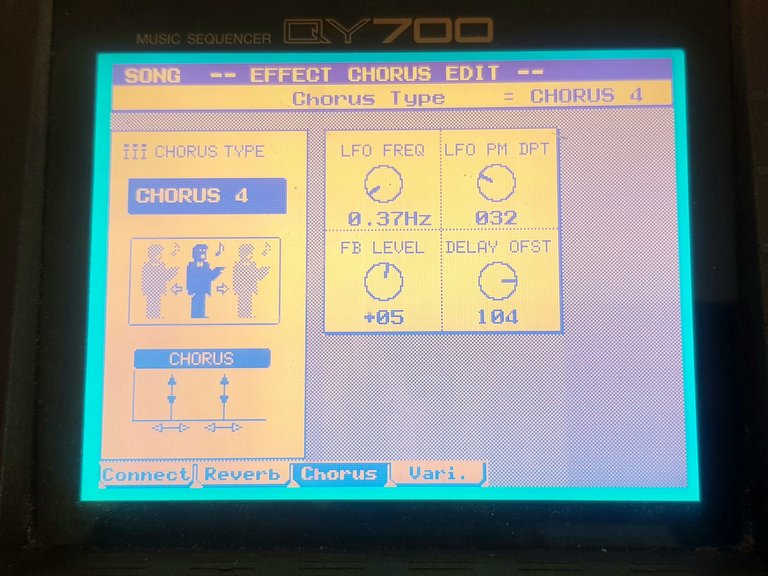 So how does it sound? The QY700 has thousands of "phrases" which can playback on its own internal synthesis engine, or be sent out via MIDI to external devices. The phrases cover all the most common genres of music, from Breakbeat to Zydeco (refresh your memory here 😉), and you can, of course, record your own phrases, which can then be assembled into patterns, which can in turn be chained together to form songs.
With that in mind, here is my homework from 1999, fashionably late, and filled with the creativity and inexperience of youth. I have tidied up the mix a little using some multiband mid/side compression, but all the sequencing, sounds and effects are from the QY700. I believe the speech sample is the Beastie Boys, possibly triggered from an EMU E5000 Ultra, but that is a story for another day....
---
---