Stick Up Boys Studio Building Update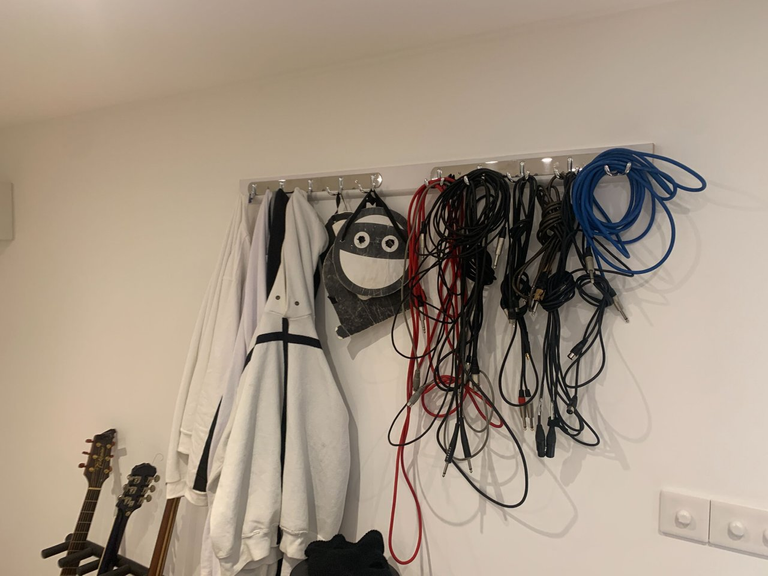 Stick Up Boys Studio Building Update
All things come to an end, so does building a studio, thankfully! Although it has been a joy to see the progress of the builders, it has also come with some challenges here and there. It was good fun to update the Hive community about the progress as it also became some sort of diary about the studio building journey.
Remember the leads posts? Well, we spent hundreds of pounds on new ones and yet they are still not under control by any means. Hopefully, soon!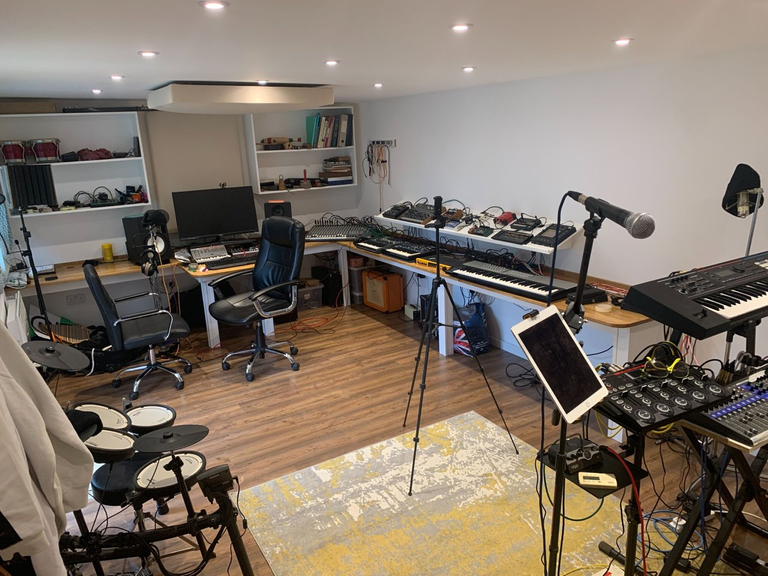 If you have been watching our Hive Open Mic videos, you probably recognize this part of our studio: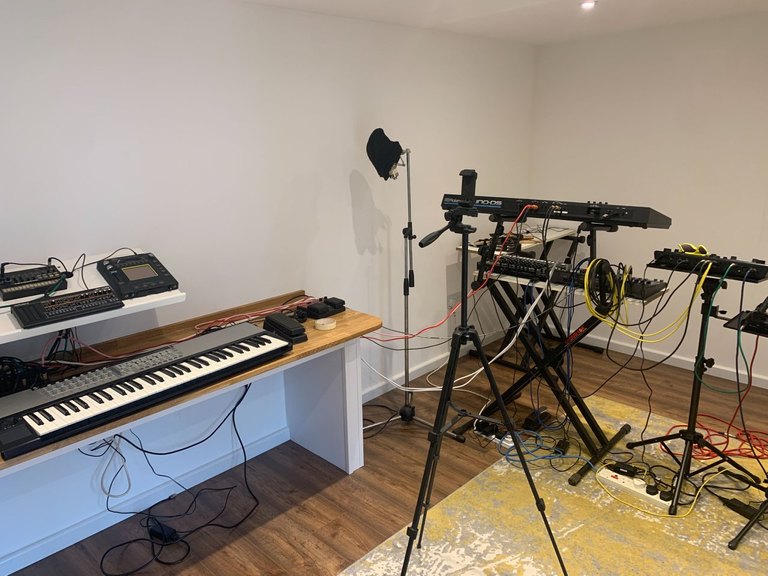 A fancy camera is on the list and so are buying curtains and something to dampen the sound. The live performance area in the studio is very costly, but we are here to build long term, so it's worth it!
Cheers to all the builders that helped us to get where we are now,
Have a good weekend!

We appreciate all the support we get from the Hive community. Remember that you can earn 15% APR paid in Legion, in daily dividends, if you delegate Hive Power to @stickupcurator. By doing so, you also support music and art on Hive because that's our main focus when curating.
You can buy our records on our favorite blockchain game Rising Star or at the awesome NFT Tunz. We also have our own art, video and GIF NFTs on NFT Showroom.
For more information or to give us a follow, check out all our socials and say hello!
https://linktr.ee/StickUpBoys
Big up the music and arts
Stick Up Boys
---
---