Stick Up Music - Playlist Of The Week - Best Of The 90's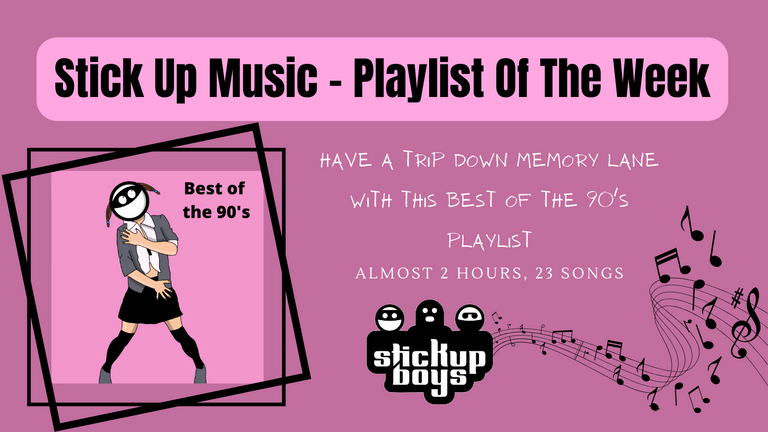 Best Of The 90's Playlist
We hope you had a great weekend! We sure did, one of the things we worked on was creating the first "The Best Of" Playlist. A few weeks ago, we decided to create these playlists so that you can listen to them and have a trip down memory lane while listening to these golden pop hits from back in the days. Of course, we also needed some matching artwork for the playlist, can you guess which artist this one represents? We think this one is recognizable for everyone.. Let's see in the comments if we were right!
We bring to you a playlist of almost 2 hours and 23 songs so that you can start your week listening to this sweet list of hits we all love to sing along. Don't tell anyone I said that, after all, we have a reputation to uphold..
We are curious to hear about your favorite song on this playlist, please do share below and have fun listening..
Click here to go to Spotify and listen to the "Best of the 90's" playlist.
---
---