Stick Up Music - Playlist Of The Week - Work Out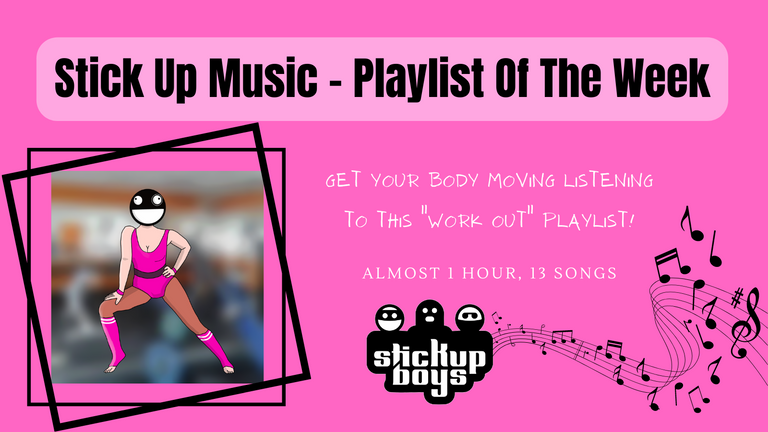 Work Out Playlist
It's Monday and that means we are here with another playlist for your pleasure! This week we want to get you moving and created a "Work Out" playlist to get you started. There's no way you can listen to this playlist and not get moving, even if it's just some chair movements by the lazy people.
Why not start your week active and at least dance around the house a bit before you sit down behind your desk? Put it on repeat and enjoy the tracks we selected for you.
If you liked the playlist, or think you have a cool track to add to this playlist, feel free to leave a comment below. Have a good week ahead!
Click here to go to Spotify and listen to the "Work Out" playlist.
---
---