Account Growth - Hive, Leofinance, Cubfinance and Brofund
Introduction
About ten days ago I wrote a post titled 'Account Growth - Perseverance, Quality, Curation and Delegation!'. The purpose of that post was to motivate new users and returning users that with perseverance, quality, curation and delegation your wallet balance could experience solid growth. I shared the image below as evidence of the growth my wallet had experienced over a seven day period from the 31 March 2021 - 7 April 2021. My account growth in Hive Power over that seven days, grew from 13,240 HP to over 13,400, the increase was a modest but solid 160 HP.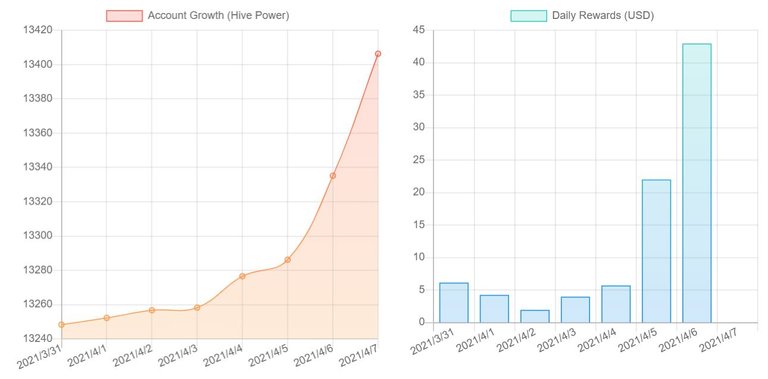 source hivestats.io/@strenue
Last Seven Days
Ten days is an eternity in the world of cryptocurrency, so I thought I would write a follow-up post to give you an update on how my personal Account Growth project is progressing. The image below represents the growth my wallet has experienced over the last seven days from the 10 April 2021 - 17 April 2021. As you can see the growth has not been as exponential as the previous seven day period, but my Hive Power balance has continued to increase at a steady rate. My account growth in Hive Power over this seven days, grew from 14,800 HP to over 14,988, that is a similar increase of 188 HP.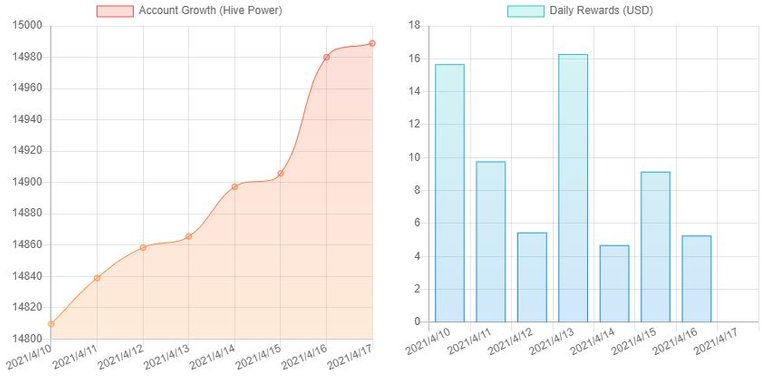 source hivestats.io/@strenue
Confusion
When I first saw the 188 HP growth number, I was a bit surprised and confused, because I knew I had been very active across the HIVE platform and across the different HIVE Tribes over the last seven days.
I thought about it for a while, then it dawned on me, the 188 HP only represents my growth in Hive Power on the HIVE platform, it does not take into account my activity and account growth across the other HIVE Tribes. I knew I had to dig a bit deeper and investigate further.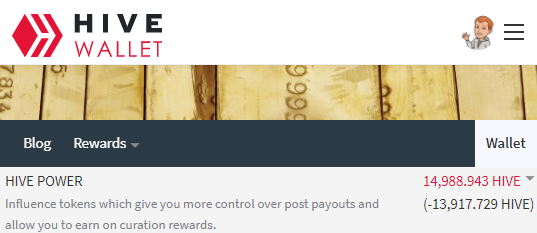 source wallet.hive.blog/@strenue
Investigation
This was my first realisation of the true power of the tokenomics of the HIVE Tribes. Three tribes/projects that I have focused on over the last seven days, include Leofinance, Cubfinance and Brofund. There was no time to waste, I had to go check out each of these tribes to see where things stood.
1. Leofinance - LEO Power balance
The first tribe I visited to check my account balance was Leofinance. Anyone who has read any of my recent posts will know that I am a massive fan of the @leofinance team and the work they are doing. As a side note, for those that do follow my posts, I was able to increase my delegation to @leo.voter by another 500 HP, I was stoked to have reached that next milestone.
My current LEO Power balance as at 17 April 2021 is sitting at 67.304 LP. A large portion of the 67.304 LP has been delegated to @leo.voter (-55.934), for the remaining amount of 11.370 LP I am still deciding whether I should delegate it or if I should build up my available LEO Power balance. 🤔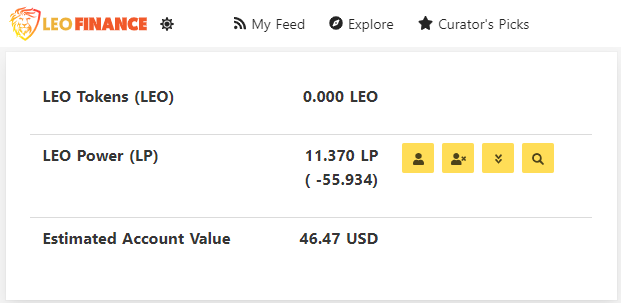 source hivestats.io/@strenue
2. Cubfinance - Farms and Staking
The next tribe I decided to visit, which is actually still part of the LEO community, is Cubfinance. I jumped onto cubdefi.com, connected to my Binance Chain Wallet, then checked on the progress of my CUB-BUSD LP Farm and my CUB Staking Den. At the time of writing this post my CUB Tokens ready for Harvest was sitting at 20.059 CUB which is an approximate value of US $73.48. 🤑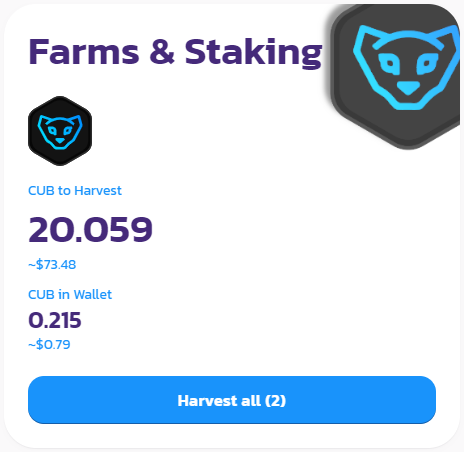 source cubdefi.com/
3. Brofund - The Man Cave Project
The final tribe that I have been focused on recently is @brofund, also know as The Man Cave Project, "Community of fun loving men looking to make profits" - source hive.blog/@brofund.
I still have a lot to learn about Brofund, but I love the concept of a mancave project of decent blokes enjoying a few beers, BBQs and making profits in the process. I have a delegation amount of 2,500 HP with @brofi. My current Brocoin balance on hive-engine.com is sitting at 2.48683306 BRO which is an approximate value of US $8.16. That's not a massive amount, but it is growing daily. 🍻
The other huge benefit of Brofund, is that it allows me to delegate any of my @hive-engine tokens to @brofi. As I understand it the @hive-engine tokens that are receiving the highest rewards from Brofund are the following: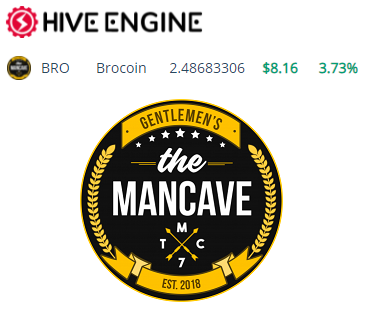 source hive-engine.com/@strenue
Conclusion
In closing, I would just like to say that there has never been a more exciting time to be invested in cryptocurrency. The developments and innovations that are happening across the board are amazing and completely revolutionising what is possible with cryptocurrency.
That said, what we have in the HIVE platform and its Tribes is something special and unique. HIVE is a blockchain with a difference, it has a community with incredible depth that is committed supporting each other on our journey to financial freedom.
I have learnt so much in such a short time from reading the myriad of quality content on this platform. I will endeavour to share my learnings and experiences with you all and hopefully my words will give you the motivation or tidbit of knowledge you need to attain your own personal goals and milestones of success.
Good luck out there and remember to always pay it forward!
Post authored by @strenue


Posted Using LeoFinance Beta
---
---