Babylonstoren - Gardens, Wine, Flowers and Wildlife
The other day I was chatting to @riverflows about vegie gardens, how awesome they are and what joy they bring to our lives.
This evening I wanted to share with you what is probably the best fruit and vegie garden that I have ever had the privilege to visit in my life.
Babylonstoren is set at the foot of Simonsberg in Franschhoek, South Africa. This is right in the middle of wine country in the Cape. Babylonstoren is one of the oldest Cape Dutch farms in this area.
The gardens as I have mentioned are unbelievable, but they also offer farm accommodation, fine food dining and wine. The whole venue evokes a sense of wellbeing, calm and a feeling that everything is right in the world.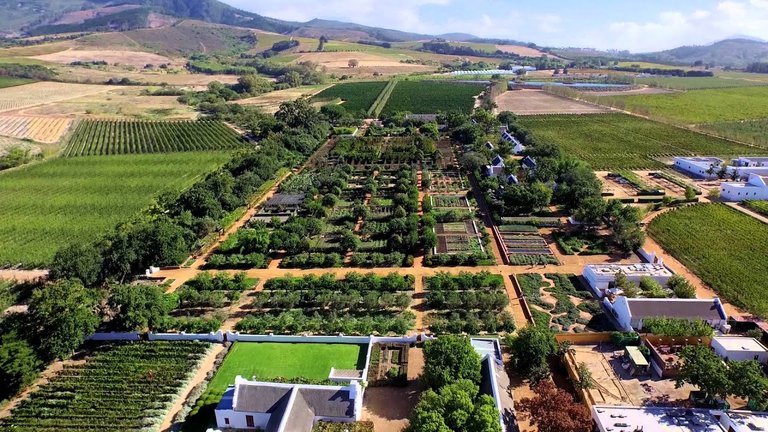 We were extremely fortunate as a family to go on holiday to South Africa in January 2020, just before the COVID-19 pandemic gripped the world and shutdown world travel. In this post I am going to let the pictures tell the story, but I will give you a bit of a running commentary through the post.
I have broken this post into sections to talk about the various aspects of Babylonstoren that we experienced. We were only there for a few hours as we only discovered it near the end of our trip and we had tired kids that did not appreciated it quite as much as my wife and I did. We could have spent days there.
The Property
As I mentioned above the property is an Cape Dutch style farm, that is one of the oldest in the area. Cape Dutch buildings for those of you who are not familiar with them have whitewashed walls, with ornate gables and a thatched roof.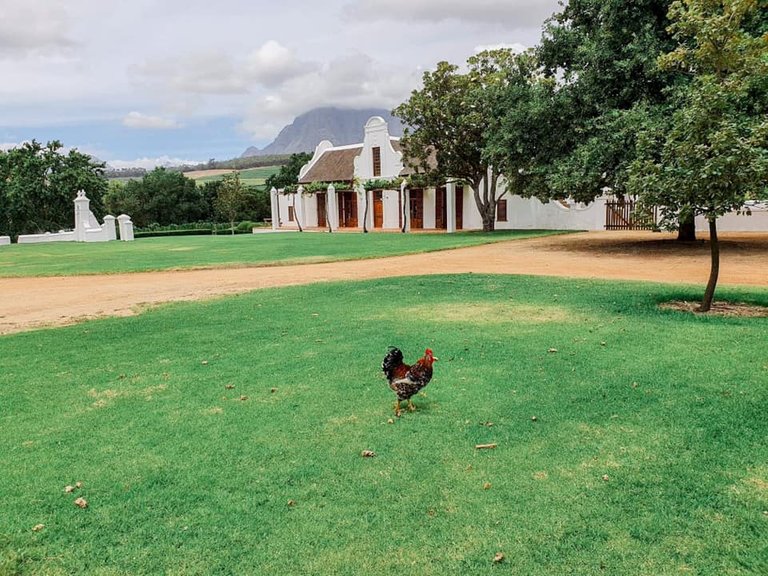 When you step onto the property you feel like you have stepped back in time. Everything feels slower, more relaxed and simple. Chickens, ducks and turkeys wonder the property without a care in the world.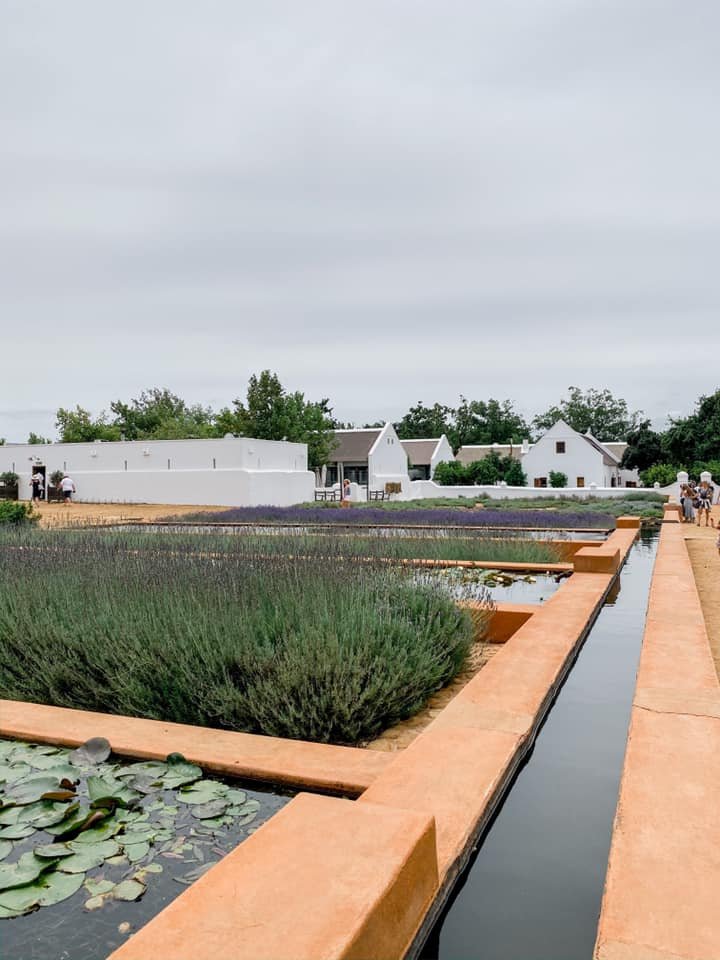 The property is maintained to perfection, all the grass areas, pathways, garden beds are in great condition. While you walk around the property you see the staff continually working on the property to keep it looking immaculate.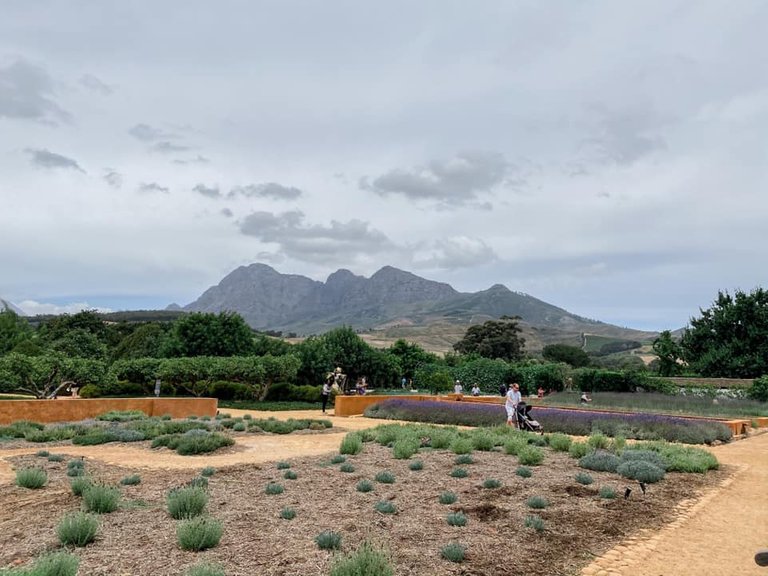 The view of Simonsberg in the background of the property is breathtaking. The clouds often wrap themselves around the mountain like a table cloth.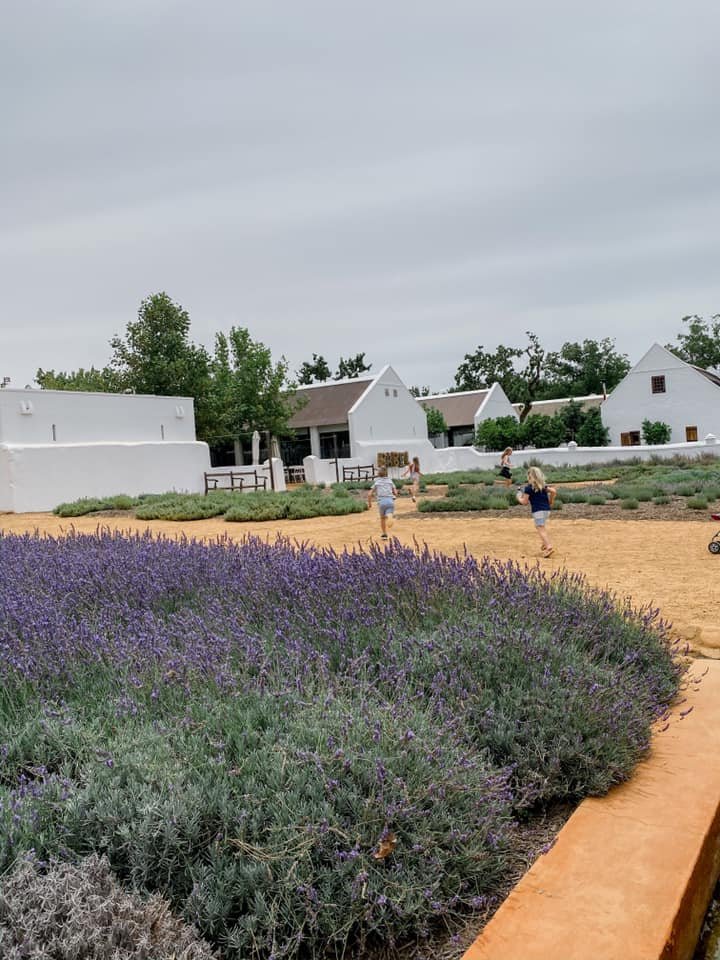 There is plenty of space for the kids to run wild, adventure and play. I would suggest keeping an eye on them though, because you might have trouble finding them among all the gardens if they decided to get too adventurous.
The Gardens
We do I start with the gardens, unfortunately my photos just do not do this property the justice it deserves. If you look back at the top photo from their website, you will get an idea of the magnitude of this property and the gardens.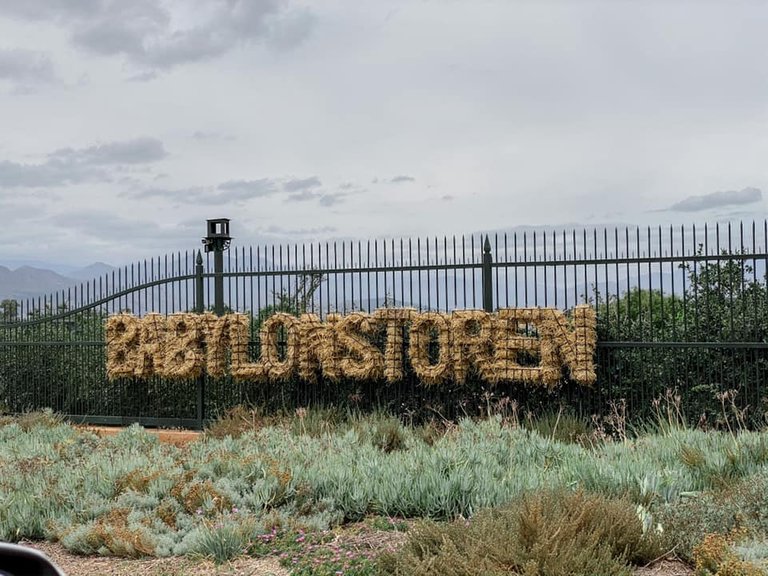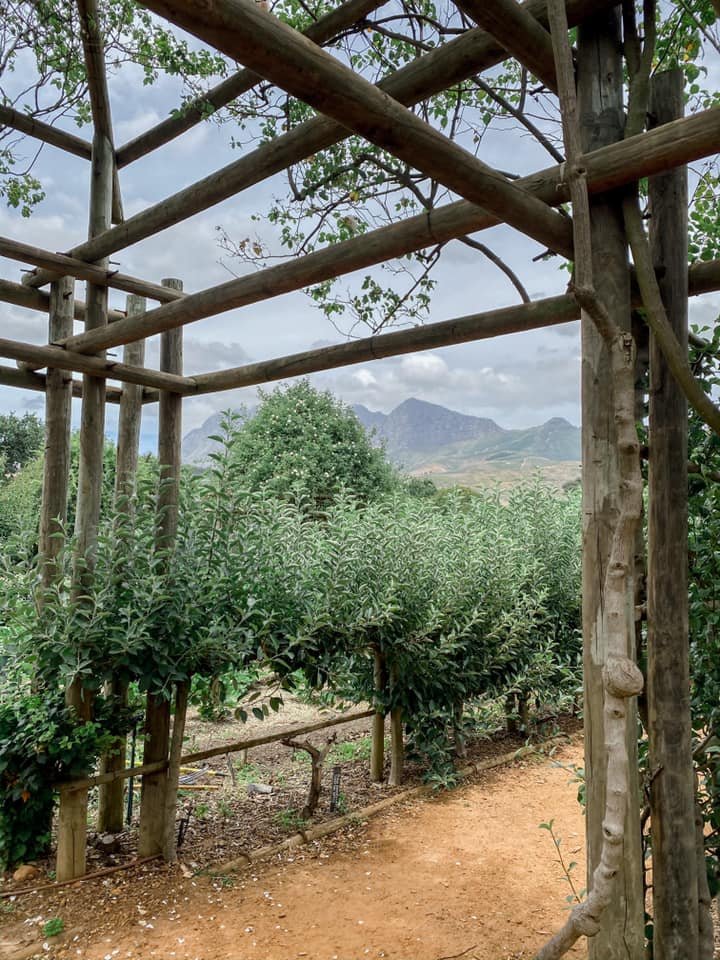 There are just rows and rows of garden beds as far as the eye could see. There are olive trees, fruit trees, vegie patches, vegetables growing over trellises, in hanging baskets... you name it you will find it here.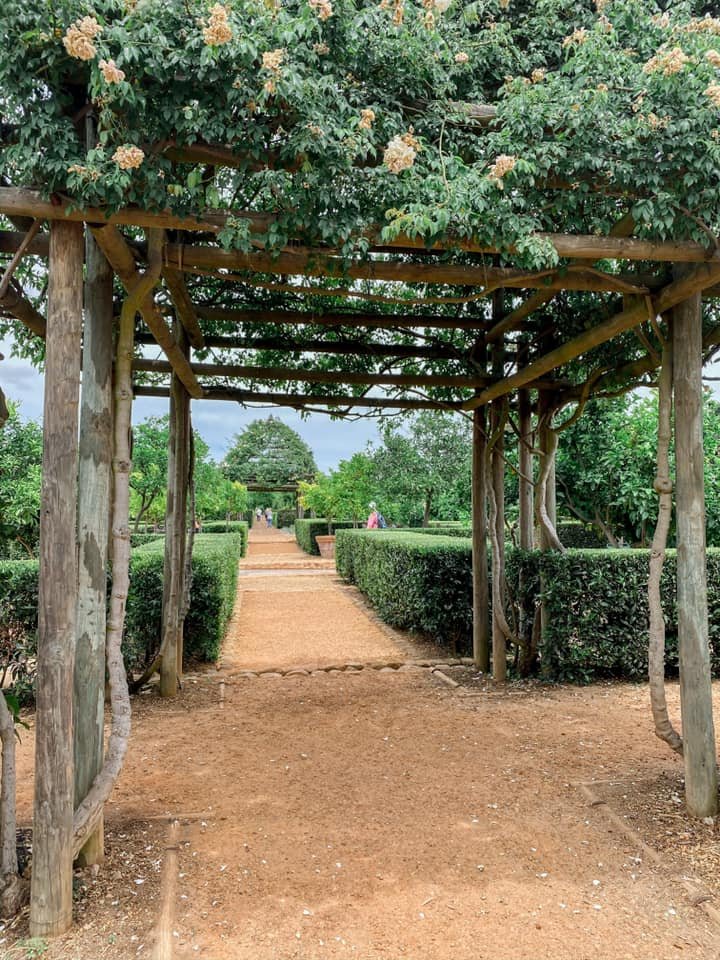 Not to mention that hedges of this vegie garden were perfect, who's vegie garden has perfect hedges?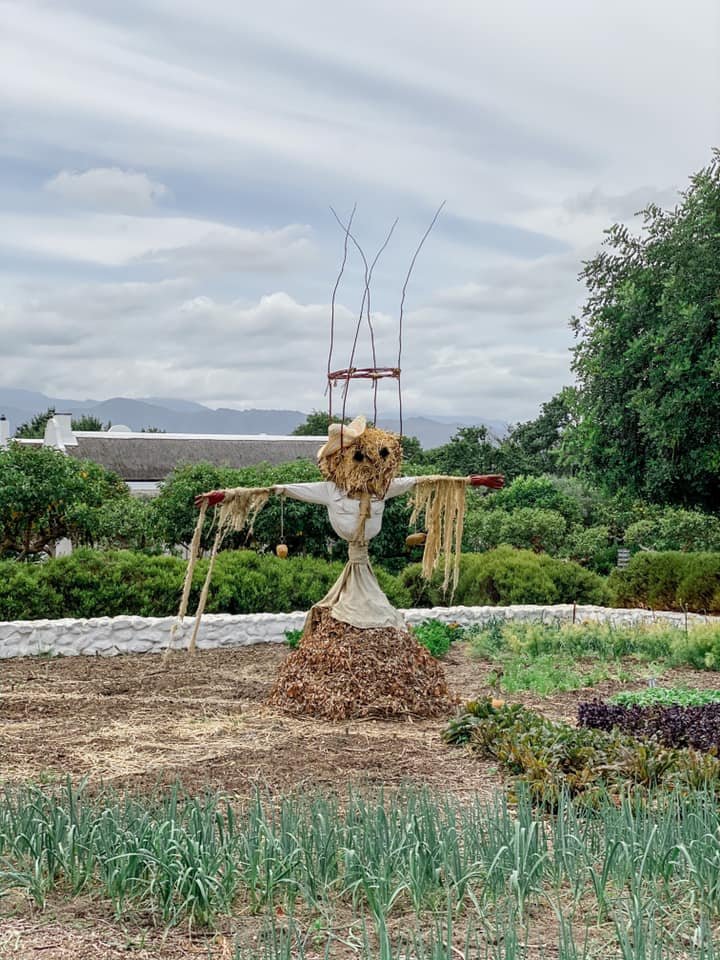 Meet the cool scarecrow that we found. He was guarding one of the freshly planted vegie gardens. He was quite a scary fellow, I know my younger daughters were not too sure about him and were quite happy when we moved away.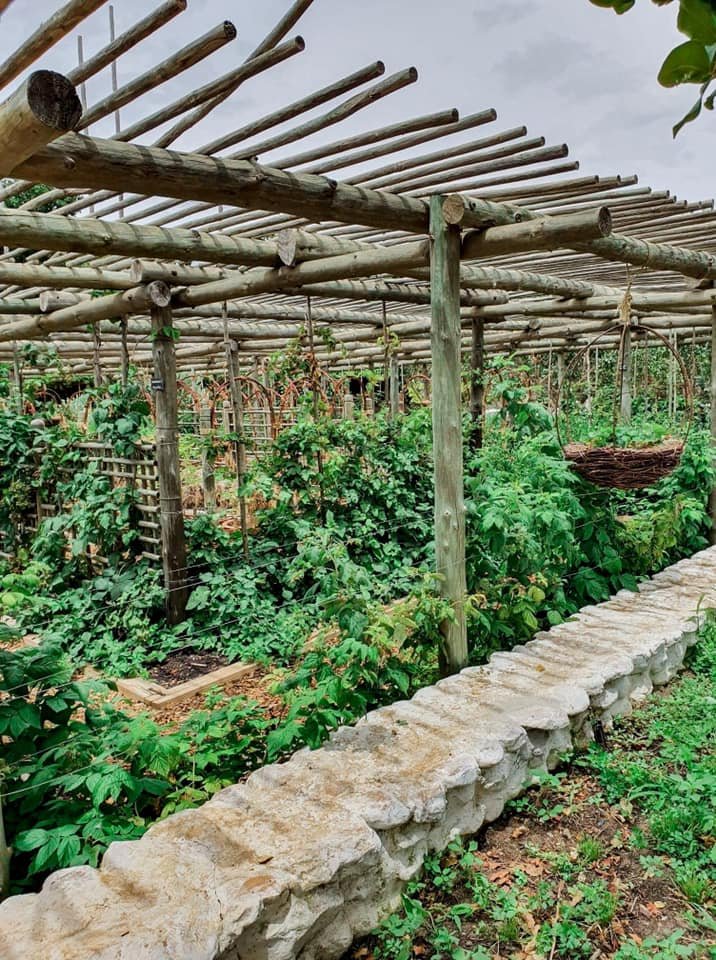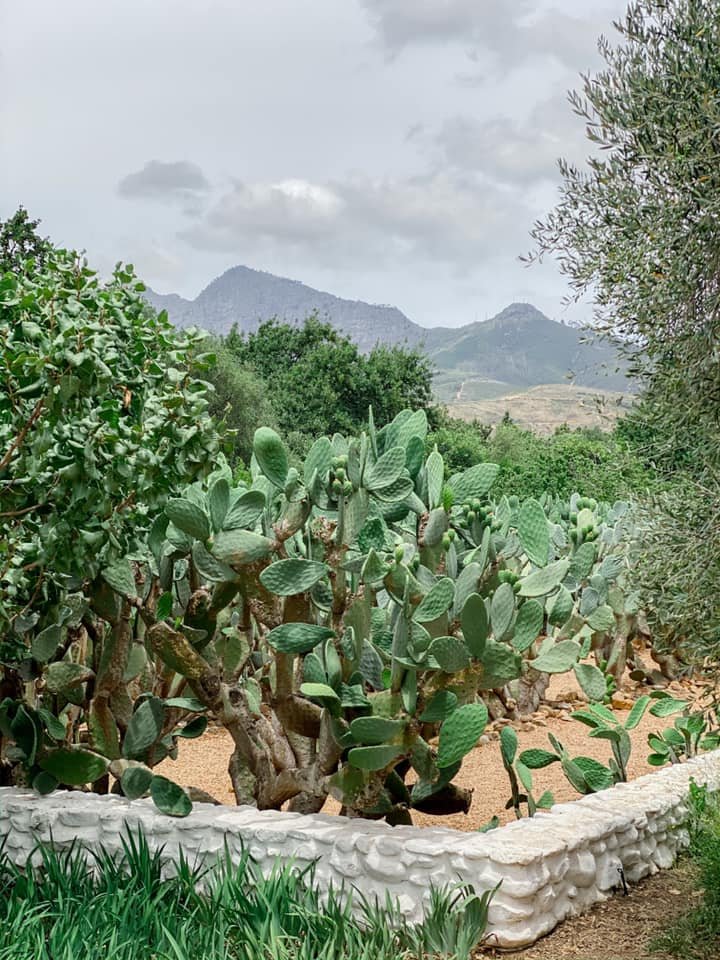 They even had a prickly pear garden. Here is an excerpt from organicfacts.net that explains what a pricky pear is:
A prickly pear or cactus fruit is the common name of the fruit that grows on top of the leaves of Nopales cacti. Spread throughout North and South America, about 200 different species of Nopales (Opuntia) cacti are found, all of which have some form of this prickly pear fruit, although not all varieties are edible.
Also from organicfacts.net, here is a list of a number of the benefits of the prickly pear fruit:
Boosts Immunity
Strengthens Bones & Teeth
Aids in Digestion
Protects Heart Health
Anti-cancer Potential
Antioxidant Potential
Weight Loss
Reduces Inflammation
I am no natural medicine guru, but please visit the link to the article and read more if the prickly pear interests you. I found the article informative.
Examples of Prickly Pear fruit.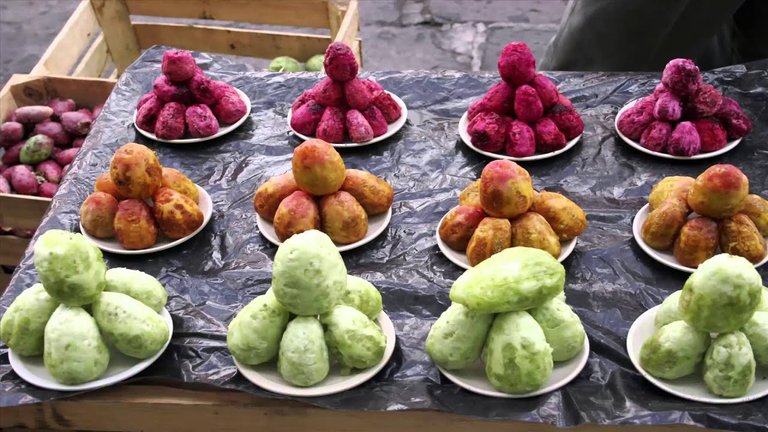 The Grapes
Grapes glorious grapes! Did I forget to mention that Babylonstoren is also a fully working winery and vineyard. Can this place get any more perfect?
I will not spend to much time speaking about the drink of the gods in this post, I have another post planned where I will talk more about the various different wineries and vineyards we visited during our holiday in South Africa.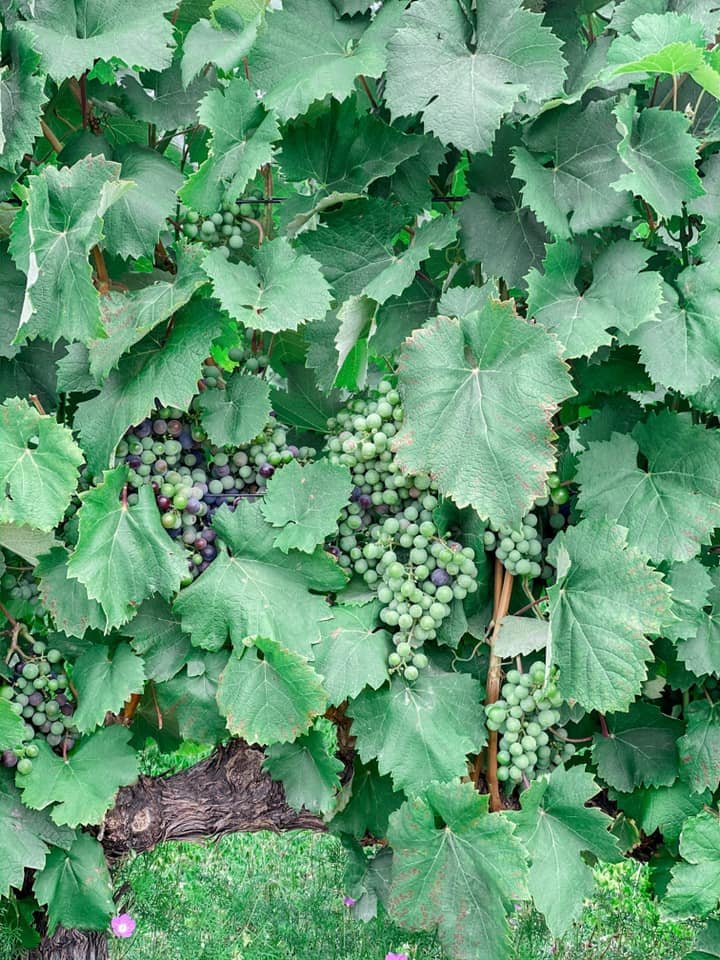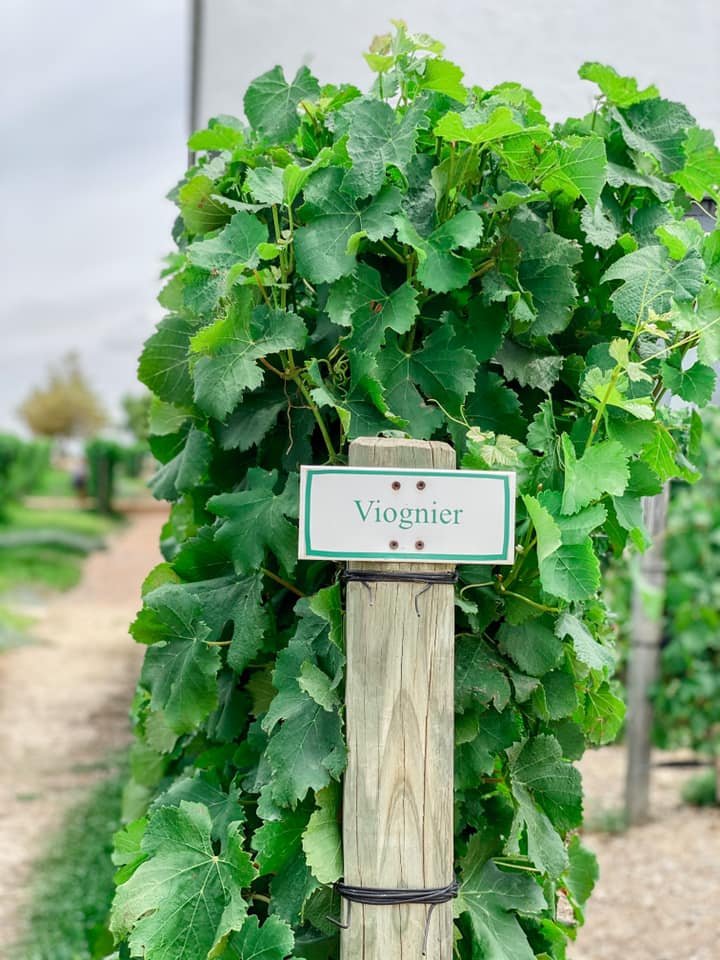 The Flowers
For all the flower fans, there were various flower beds full of unique and beautiful flowers dotted throughout the property.
I have included some photos below for your enjoyment.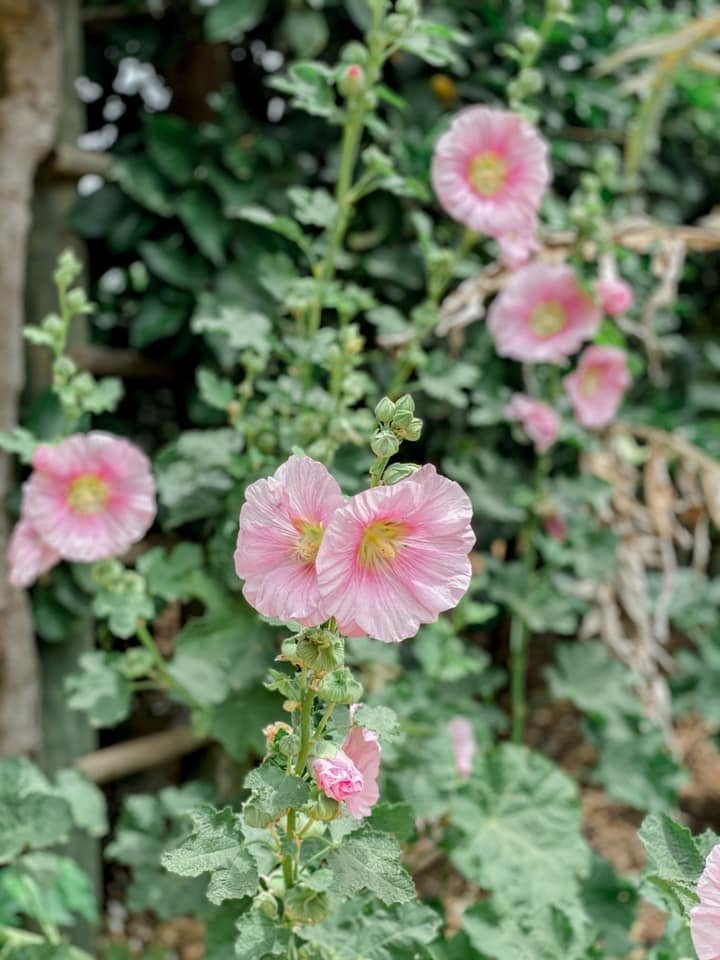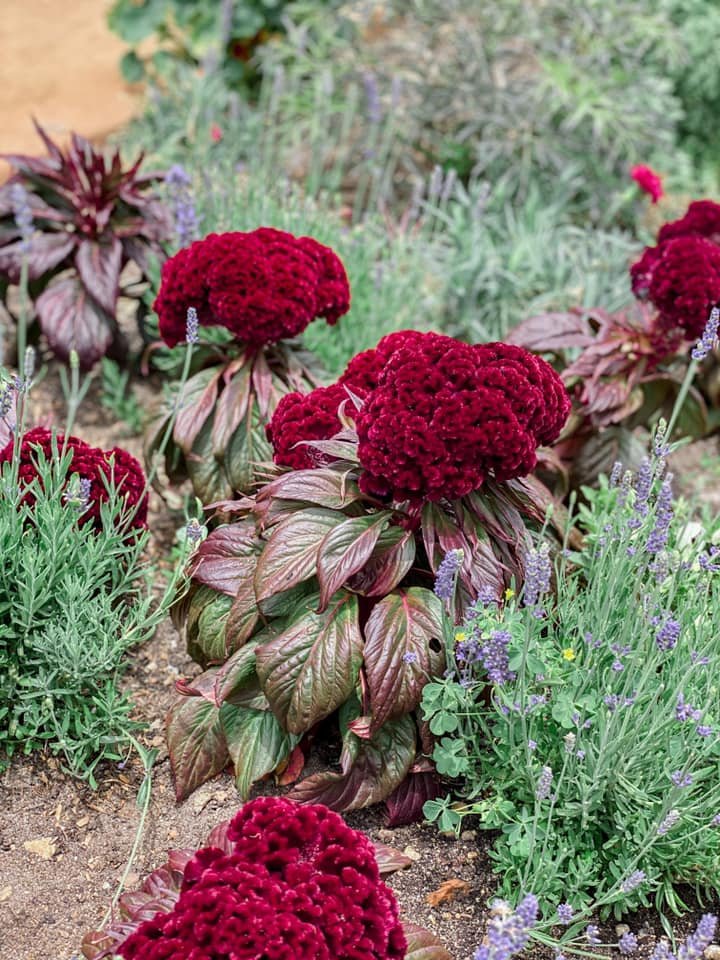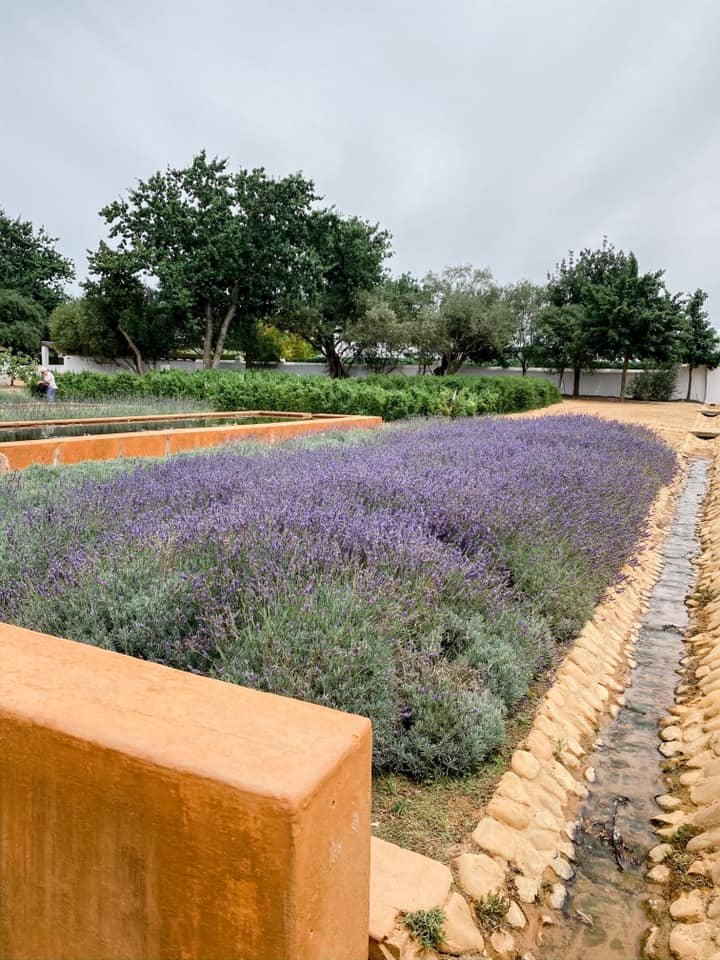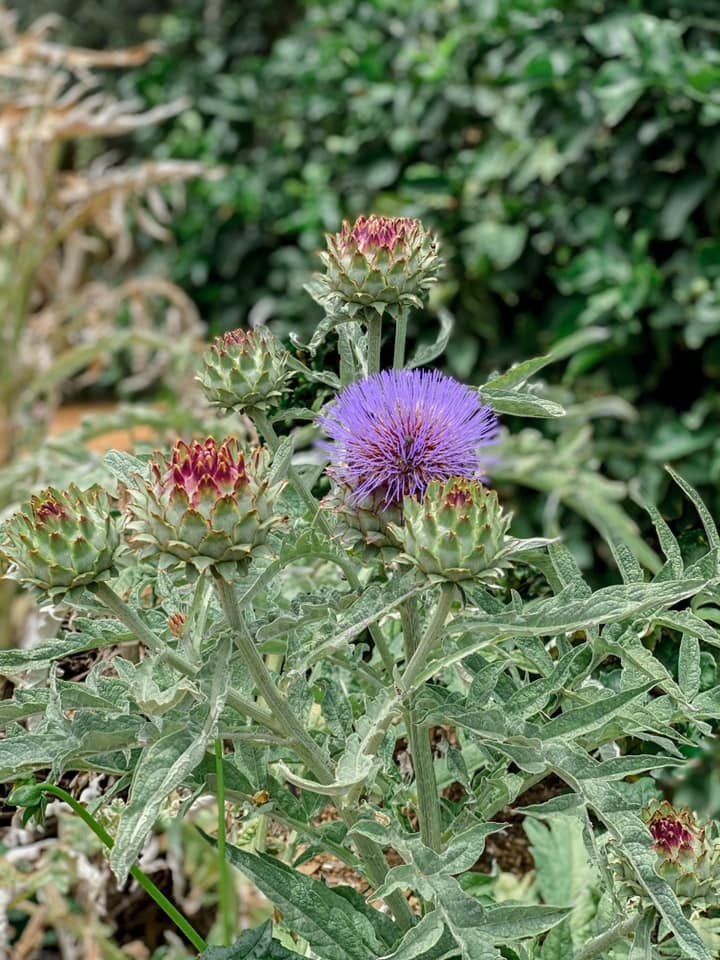 The Wildlife
The nickname my wife has given my is 'natureboy', because I grew up in South Africa and every year we used to go on a family holiday to the Kruger National Park. As a kid, I had planned on becoming a game ranger when I grew up.
In short, I have a love of nature and especially wildlife. I was very happy to see that farm did not only have plants and vegies, but they had an abundance of wildlife just milling about the property. This aspect of the visit the children did love, they were chasing the chicken, the ducks and gobbling like the turkeys.
They also got to see horses and cows in paddocks around the farm.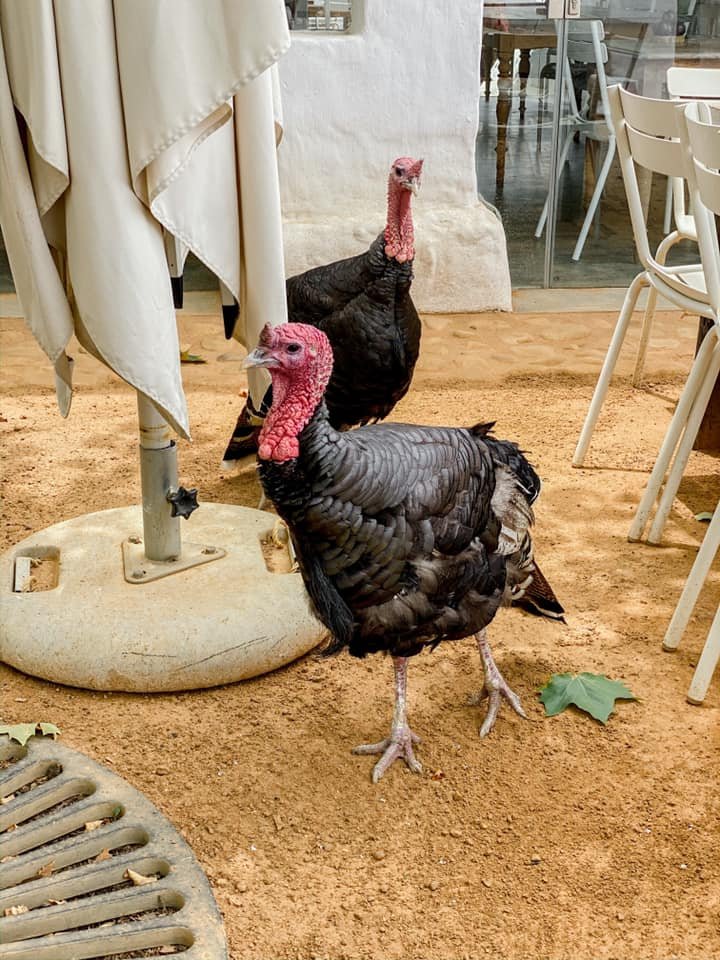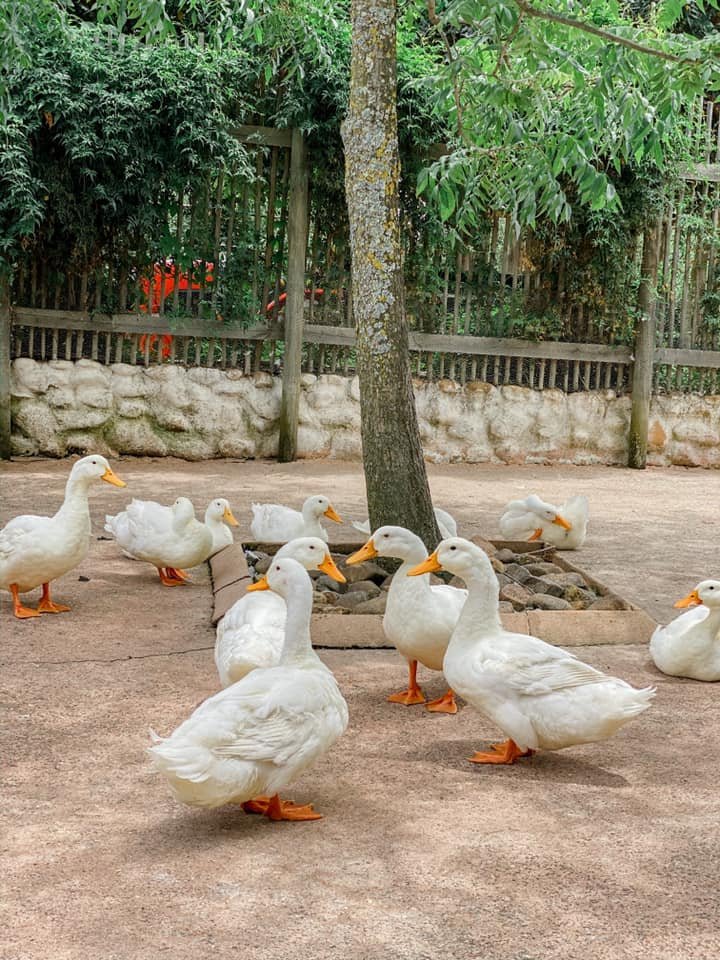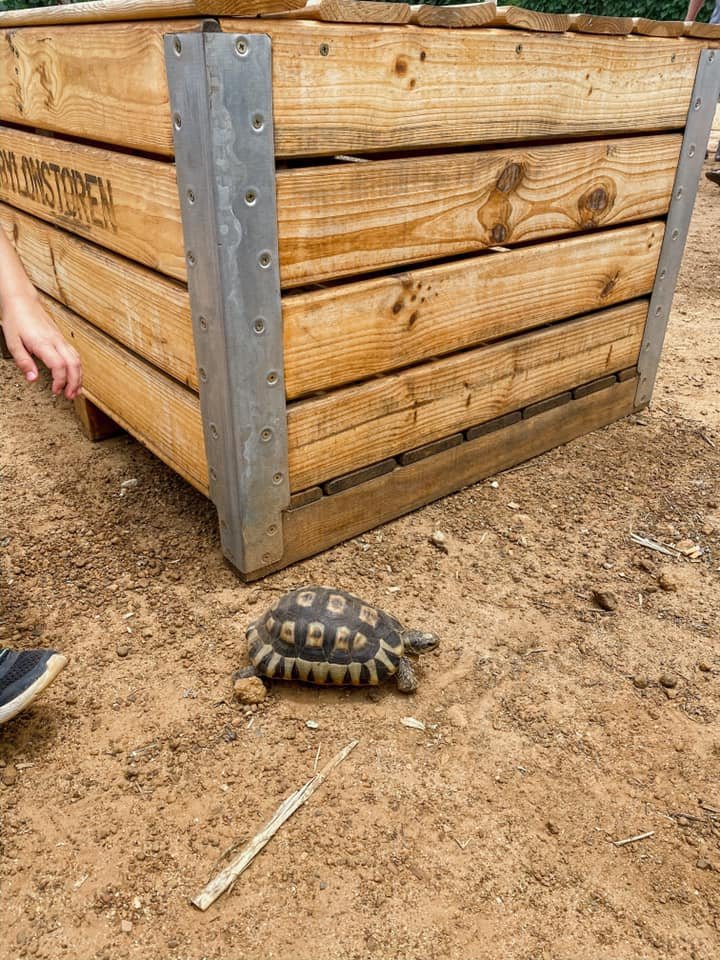 One critter we did not expect to see and I can happily claim that I spotted him, was this little tortoise, I believe it was an Angulate tortoise, but happy to be corrected if I have misidentified him.
We found him as we were heading back to the car near the vineyard. He seems like he has his tastes in life just right, a grape fan like myself.
Conclusion
To finish up and conclude this post, I thought I would include a picture of the garden map, sourced from the Babylonstoren website.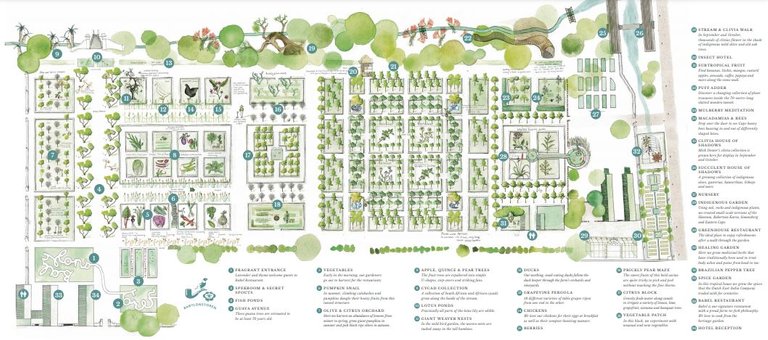 Here is the link to the PDF version of the garden map. Download it and feast your eyes on all the incredible things they have growing in their garden.
Hopefully this post gives some inspiration to the gardeners out there. Now get out there and create your own amazingness in your little patches of paradise.
Oh and while you are at it, enter your garden into the @naturalmedicine, Early May Garden Journal Challenge.
Good luck and happy growing!!!
Post authored by @strenue


---
---