COIN REVEAL: 1oz .999 Silver Liberty JFK Junior Memorial Coin 1960 - 1999
Today's coin reveal post features the 1oz .999 Silver Liberty JFK Junior Memorial Coin dated 1960 - 1999.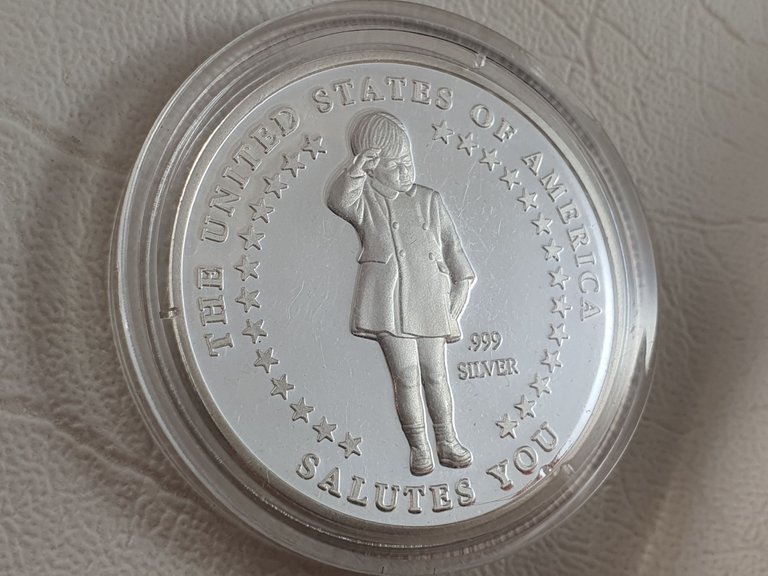 1. Coin Story
John Fitzgerald Kennedy Jr. was born on November 25, 1960 and died in a tragic plan crash on July 16, 1999. John was an incredibly charismatic and charming person like his father.
John was also a successful businessman in his own right, where he started the George magazine that he promoted extremely well using his celebrity and political influence.
JFK Junior's tragic death is wrapped in controversy and conspiracy, just like the untimely assassination of his father. I do not pretend to know the truth behind the deaths of these two famous and popular men, but both deaths were very tragic and caused a lot of people pain and grief.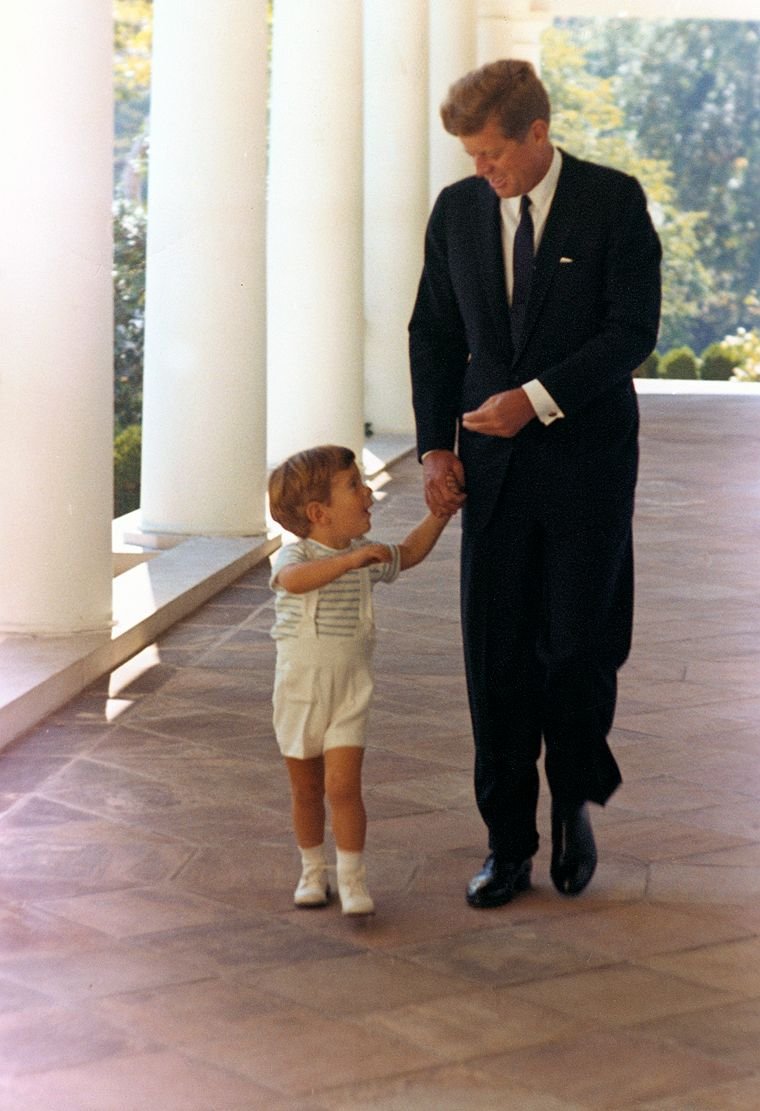 Source Wikipedia
2. Coin Packaging
This coin was distributed in a sealed plastic capsule that was presented in a box accompanied by a numbered certificate of authenticity.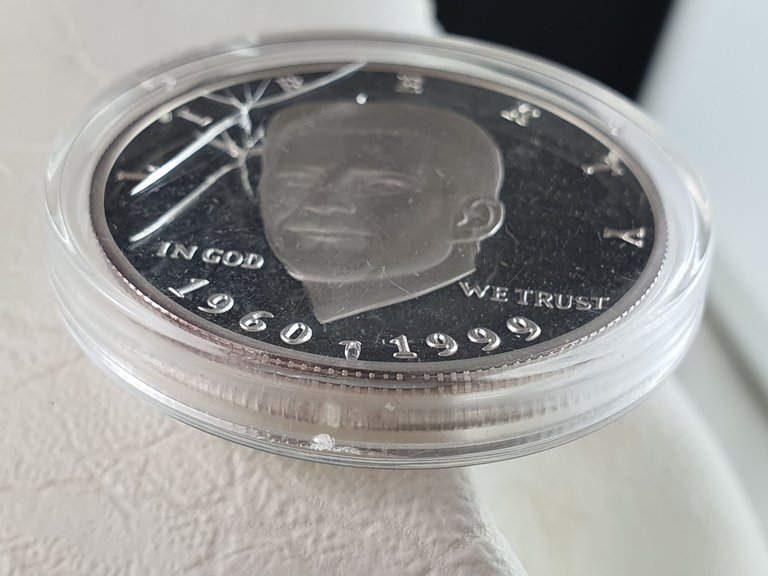 3. Coin Details
a. Mintage
The maximum mintage of these memorial coins was 1,000 coins per state in the USA.
b. Purity
The purity of this coin is .999 fine silver.
c. Details
| Silver Content: | 1 Troy Ounce |
| --- | --- |
| Purity: | .999 Fine Silver |
| Denomination: | not applicable |
| Year of Issue: | 1999 |
| Edge: | Milled |
| Maximum Mintage: | 1,000 per State in USA |
4. Coin Design
a. Reverse Design
The reverse of the 1oz coin depicts a young JFK Jr doing his famous salute that was caught on camera during his father's funeral. John-john was only 3 years old at the time. 26 stars are circled around young John-john, 13 on each side.
The design includes the inscription 'THE UNITED STATES OF AMERICA', the words 'SALUTES YOU' and the purity '.999 SILVER'.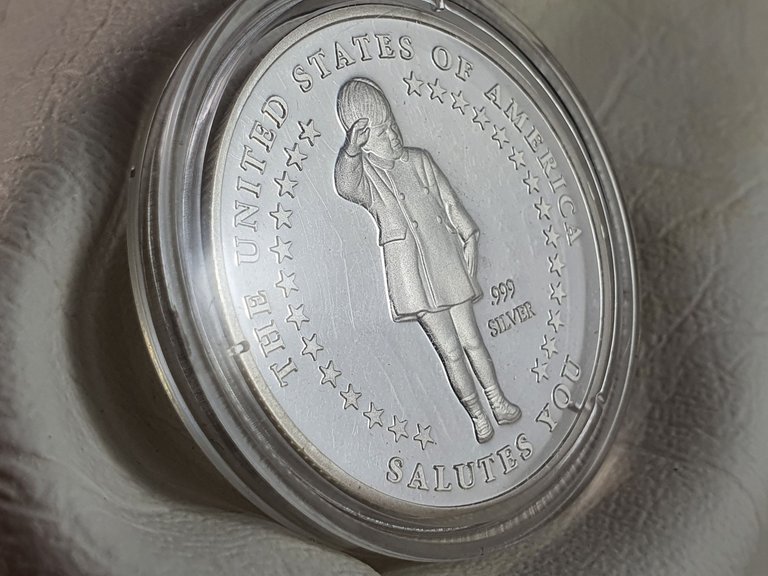 a. Obverse Design
The obverse of the coin portrays the adult face of John Fitzgerald Kennedy Jr., with the words 'LIBERTY', 'IN GOD WE TRUST' and the date range '1960 - 1999'.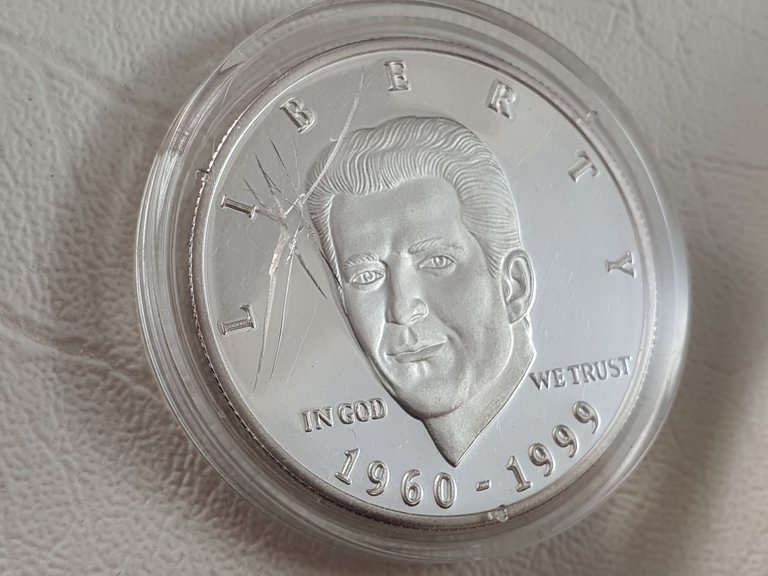 Conclusion
I actually recently sold this coin. At the time I had not done much prior research on it, I just took it for a standard liberty round. While writing this post however, I have developed a little bit of regret for selling this coin, as I now realise it is a bit more unique and special than I previously thought it was.
At least I know that the person that bought this coin was very happy with their purchase, so I know the coin is in good hands in its new home. 😁
Post authored by @strenue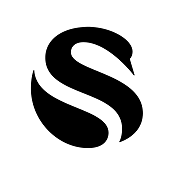 ---
---