COIN REVEAL: 1oz .9999 Silver Canadian Maple Leaf Coin
Today's coin reveal post features the 1oz .9999 Silver Canadian Maple Leaf coin struck by the Canadian Mint. For many of you who have been stacking silver for a number of years, you will know this coin very well.
The Canadian Maple is an extremely popular silver bullion coin that the majority of stackers around the world would have as part of their treasure trove.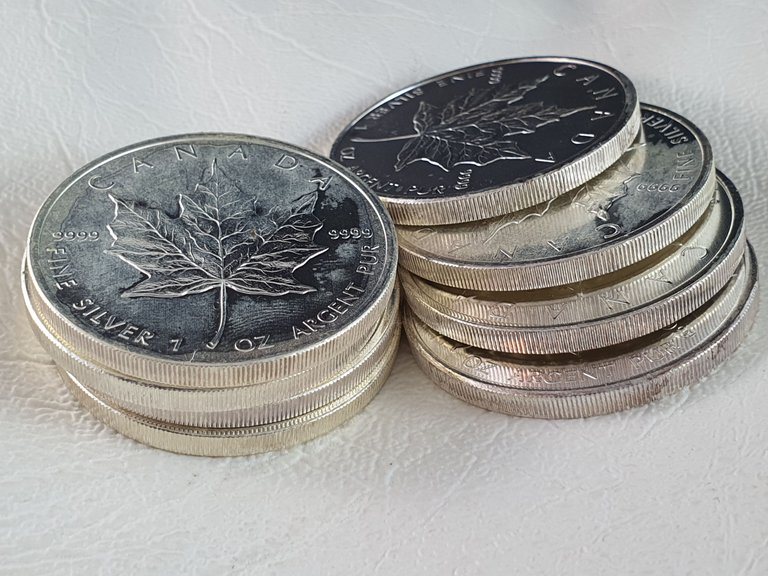 The Canadian Maple has a simple but striking design. The iconic maple leaf sits front and centre on the reverse of the coin. The detail in the veins of the leaf are epic, check out a few of the close up photos that follow.
The Canadian Maple would be considered a staple silver bullion coin, which basically means it is generally bought in bulk for its silver weight and content, close to the spot price. Other examples of staple silver bullion coins from around the world include the American Silver Eagle, Australian Kangaroo, Austrian Philharmonics, South African Krugerrand and United Kingdom Britannia coins.
All these coins tend to be packaged without outer plastic capsules and come in sealed plastic tubes of 20 to 25 coins per tube. They are also normally the lowest premium 1oz .999 silver coin that you can buy directly from any of the major mints.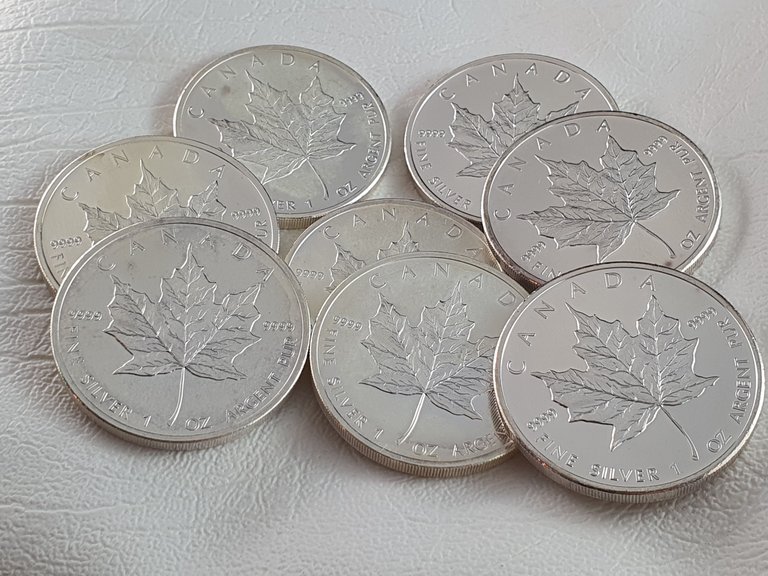 The reverse design of the coin depicts the iconic maple leaf in great detail. The inscription of 'CANADA' at the top of the coin, with 'FINE SILVER 1oz ARGENT PUR' along the bottom. The purity of .9999 silver is inscribed either side of the maple leaf.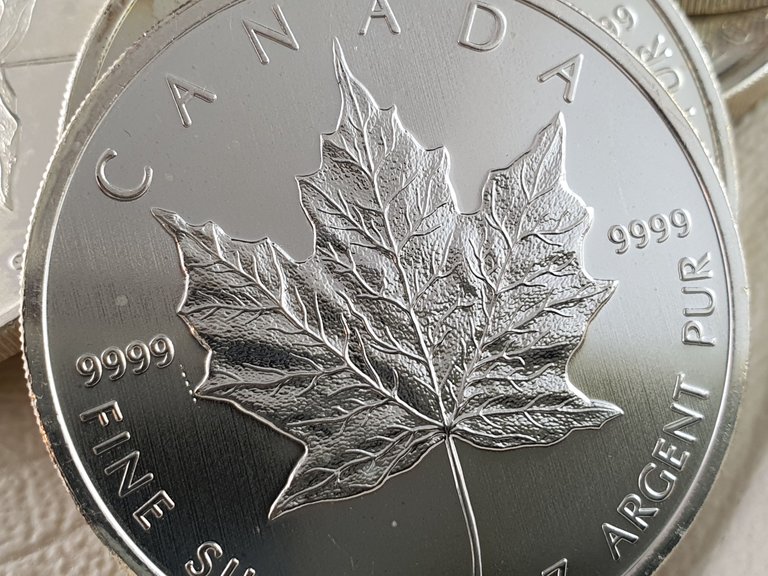 The obverse design of the coin portrays the effigy of Queen Elizabeth II. The inscription of 'ELIZABETH II' at the top of the coin, with the denomination of '5 DOLLARS' and the date '2009' along the bottom.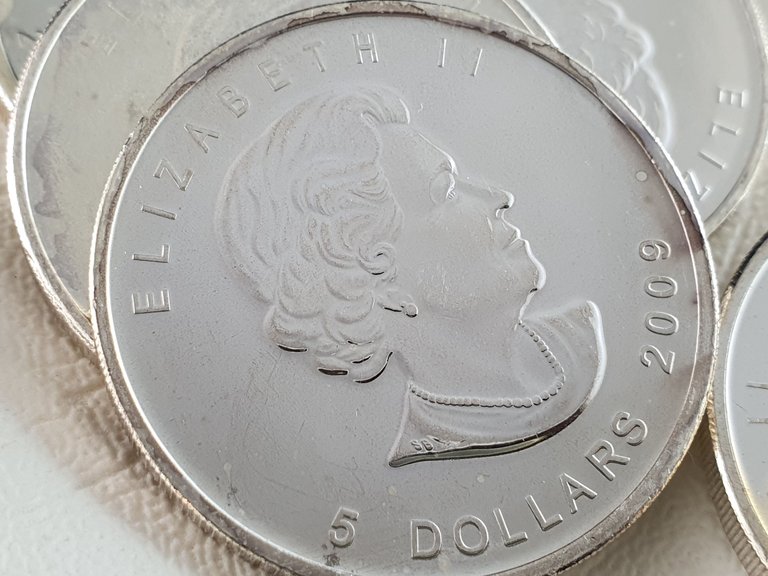 I love the design of these coins, but unfortunately the bullion version of Canadian Maples have a manufacturing process issue that haunts this coin. Of all the coins I have ever owned in my stack, these coins tend to be the most susceptible to developing milk spots and toning as the years go by.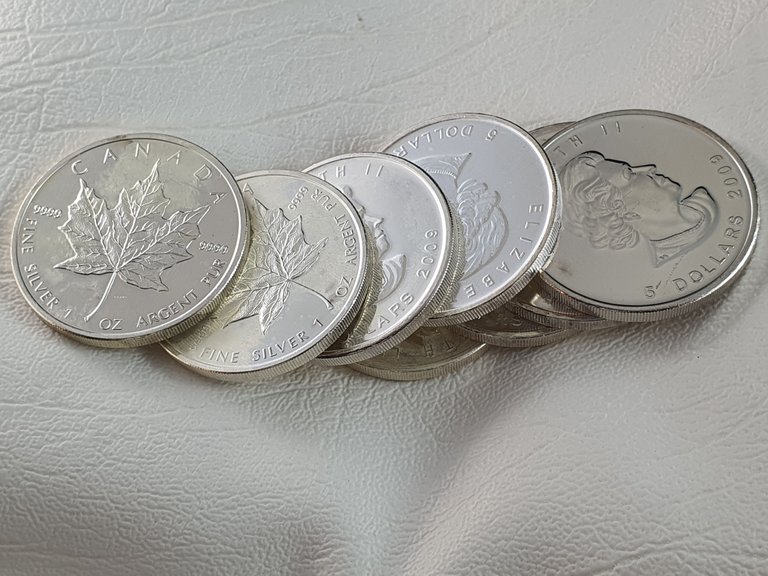 As you look through my photos, you will notice that some of the coins have what looks like a cloudy coating on the face of the coin. This is referred to as milk spotting. Milk spots are a nightmare for collectors and those dealing in high premium coins. If a high premium coin develops a milk spot, it can impact its price greatly. There are storage methods you can use to help prevent milk spots and toning, but sometimes it is just the luck of the draw.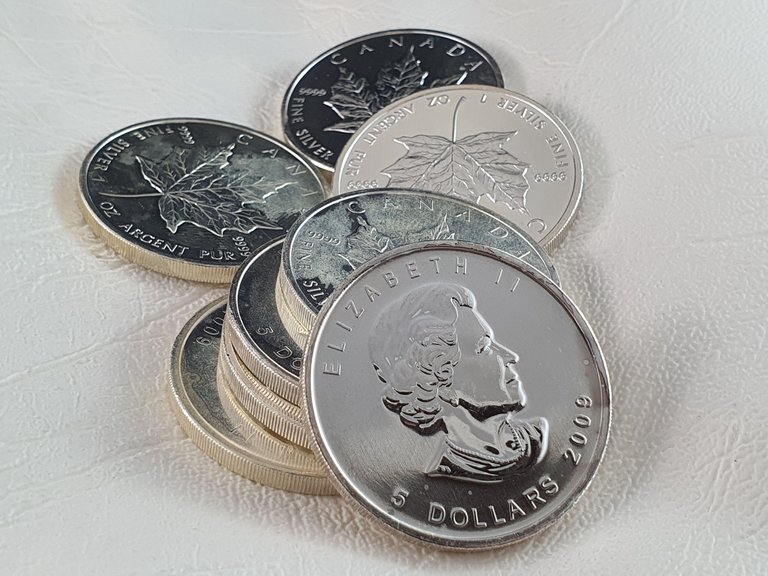 For higher quality proof finish coins, the major mints follow more stringent manufacturing processes which help prevent toning and milk spots.
For the silver bullion issue Canadian Maples however, you can almost guarantee that over time your coins will develop milk spots and some form of toning. As they are a bullion coin, normally bought close to the silver spot price, this is not a major issue for resale as most stackers interested in maples understand this fact and are after well priced silver.
This can be very disappointing for someone who is new to stacking, who has seen the beautiful maple design on a pristine coin straight from the mint online. The stacker has then thought I must have one of those in my stack. They then visit their local silver forum to buy a well priced Canadian Maple, expecting to receive the pristine photo they saw on their google search, only to be disappointed when the milk spotty silver coin arrives. In some instances a stacker will receive a pristine maple coin, admire its beauty and then store it away in their stack, months or years later they decide to have a look through their treasures, but when they unbox their "pristine" maples, they now discover the cloudy covering on their coins.
I very much believe that the Canadian Maple Leaf is a great coin and should form part of any stackers treasure trove, I just offer caution when buying them not to pay too high a premium and also understand that they do tarnish and get milky over time.
Although I have no love for milk spots, I am actually quite a fan of tarnish on some coins. A few months back I picked up a beautifully tarnished Canadian Maple from a local antique store. The coin is completely black with tarnish, it is still stored in its sealed plastic sleeve from the mint. I will not share too much about that coin here today, as I plan to do a post on it in the near future. The unique character of this tarnished beauty has made this specific coin one of my favourite coins in my stack.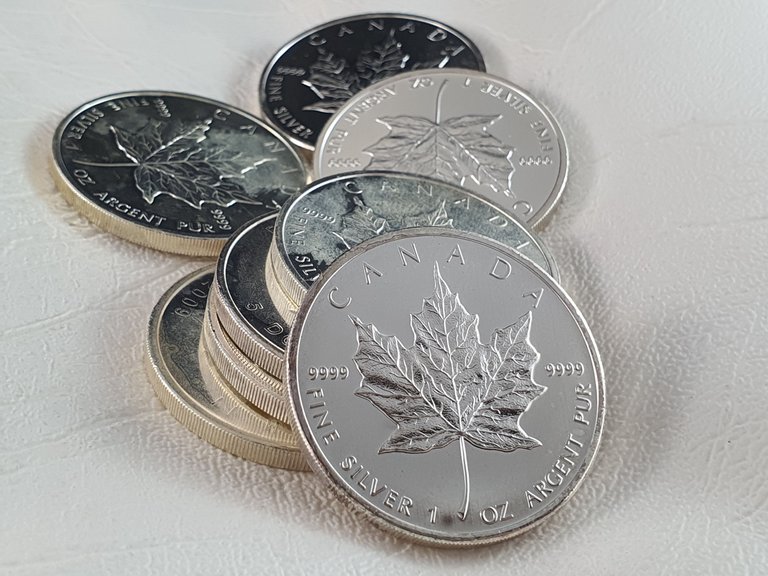 I would love to hear everyone else's thoughts on the Canadian Maple Leaf coin. Do you love them, do you hate or are they just a standard bullion coin you buy in bulk for your stack?
Post authored by @strenue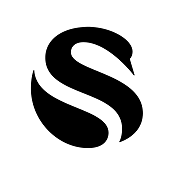 ---
---