Laissez-Faire Leadership - Let us do!
This evening I would like write about a topic that I am passionate about and something I practice daily in my professional career. I would like to write about the topic of leadership, but I would like to focus in specifically on a leadership type known as Laissez-Faire Leadership.


Introduction
Laissez-Faire is a French term that directly translates to 'let do'.
It is believed that the term originated in 1681 during a meeting between the French Controller-General of Finances and a French businessman. See the quoted text below sourced from Wikipedia.
"The term laissez-faire likely originated in a meeting that took place around 1681 between powerful French Controller-General of Finances Jean-Baptiste Colbert and a group of French businessmen headed by M. Le Gendre. When the eager mercantilist minister asked how the French state could be of service to the merchants and help promote their commerce, Le Gendre replied simply: 'Laissez-nous faire' ('Leave it to us' or 'Let us do')" - source wikipedia.org/wiki/Laissez-faire
As a leader of people, I can very much relate to the request of the French businessman, "Let us do". For me personally, when managing a project or delivering a key outcome, my preference is to have the autonomy to perform the tasks and activities as I believe is best. If I require assistance or guidance from my leaders, I will request it at the appropriate time. I am very much an outcomes based person. Set the outcome you want achieved, then step aside and "let me do".
My Team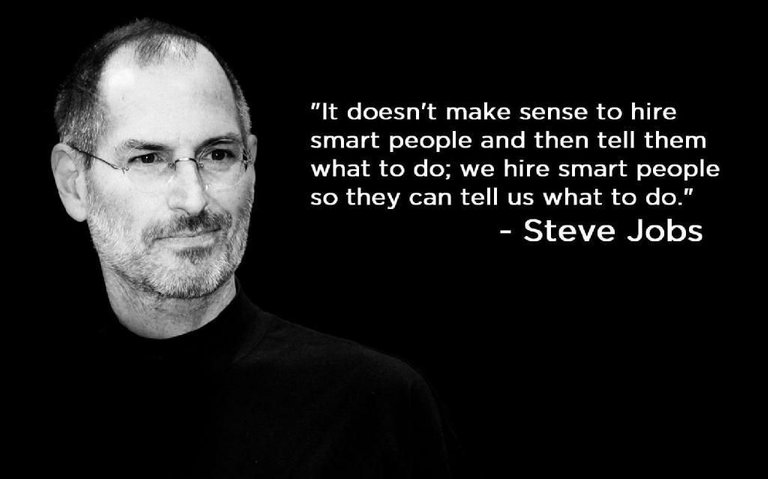 source
This is very much the approach I adopt with my team. I provide them with very clear outcomes of what I need delivered, if they request my advice and guidance on how to get started, I provide it, but then I "let them do".
I am in a very fortunate position that I have a very experienced and mature team, who like the autonomy as they have developed their own specific way of completing tasks and activities during their careers.
In terms of team environment, I encourage an environment where the team are free to chat about non-work related items or joke with each other for periods of the day. As long as they provide the outcomes I have requested of them within the time-frames I set out, then the journey they take to get there I am less concerned about. It is a relationship of trust and responsibility.
I know as a leader that I do not have all the answers and that my team members are smarter and more skilled than I am in their specific fields of expertise. I end up learning from them and use what they teach me to grow and develop into a better leader.
Although I give my team members a lot of trust and responsibility, as their leader I am still always the one that is accountable for the outcome if it is not successful.
Results and Credit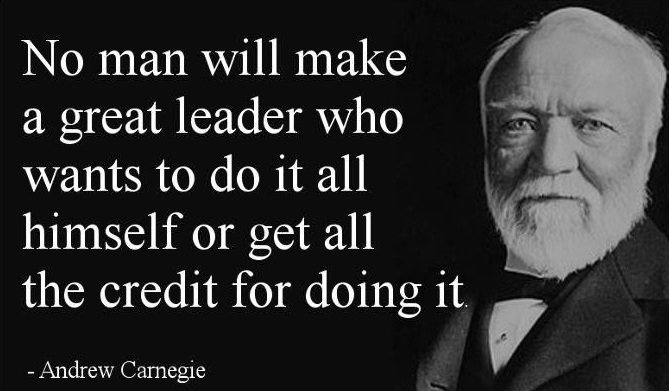 source
My father was a successful businessman in his own right and he had a slogan for his business that has stuck with me, "At the end of the day, it's the results that count".
I believe that slogan sums up Laissez-Faire leadership and my approach to leadership succinctly. If my team achieves a successful result or outcome, then that is all that I can ask of them and I am more than happy for them to receive all of the credit they deserve, as ultimately they were responsible for the successful outcome.
If a team member knows that they are going to get the recognition and credit they deserve for their hard work, then from my experience this is a very strong motivator and results in high level of productivity. I receive my joy and happiness as a leader from seeing the members of my team succeed and achieve their goals.
The Snowball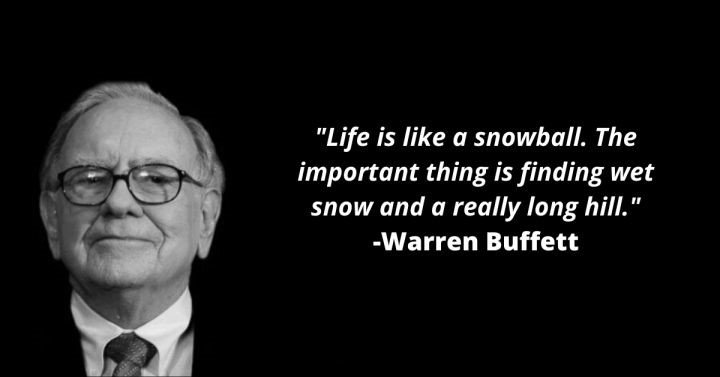 source
Warren Buffett who is probably the epitome of a Laissez-Faire leader states that, "Life is like a snowball. The important thing is finding wet snow and a really long hill". The Snowball is the tile of the Warren Buffett autobiography written by Alice Schroeder, I highly recommend reading it if you are interesting in the life of arguably the most successful investor of our time.
Just as Warren Buffet believes in the Snowball Effect for investing, I very much believe in the same effect for leadership. Warren Buffet is not a trader, he is an investor, when he invests he finds a great company with great management and invests a lot of money for the long run. My approach to leadership very much follows the same principle. I focus on finding great people, then I give them a lot of freedom, give them assistance to get going if requested, then I move out of the way as the snowball of achievement and success rolls along.
Members of the teams I have lead tend to remain working with me for long periods of time. When I do have team members that move on, it is generally because they move into more senior roles as their achievements get recognised and rewarded.
Conclusion
The French businessman M. Le Gendre said it best, "Laissez-nous faire" ("Let us do"). Give your team your trust, let them be responsible for an outcome, give them the support they need when they request it, then give them the space to excel in the way they know best. Ensure they receive the credit and recognition they deserve.
And finally, always remember that as a leader you are the one who is accountable if the outcome is not achieved or unsuccessful. That is when you step in front of the snowball to protect your team. 😀
Post authored by @strenue


---
---