The Cousin Explainer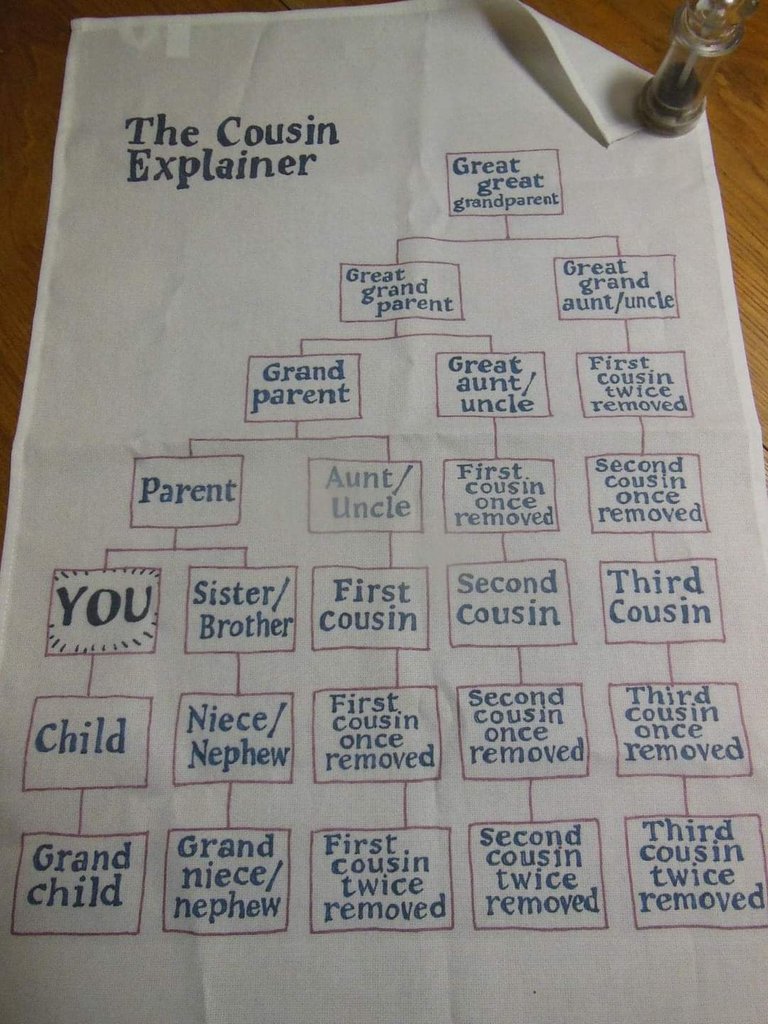 I was doing my usual Facebook morning scroll the other day while waiting for the rest of the family to wake up and surface. Those that follow me know that I am the only male in our household, I live with my wife and three beautiful daughters. Most of the ladies in the house love their morning sleep ins during the school holidays. Our youngest daughter is normally an early morning riser like me, but this particular morning she decided to have a sleep in too.
Anyway, I digress, so because the house is a quiet zone early in the morning, I tend to use that time to do research for upcoming posts, get up to date with the news of the world or just mindlessly scroll through the socials. This morning in question, I did not have the brain capacity for research or news so I decided to mindlessly scroll.
While I was scrolling I stumbled across the cool image above called 'The Cousin Explainer'. I thought it was a very interesting and informative summary of how the whole Cousin thing works. I think we all understand the concept of first cousins, that one is pretty straightforward. However, I have never quite understood how the whole second cousin, third cousin, second cousin once removed, thing worked.
Well thanks to this very useful image, now I do and so do you. I am not going to write line after line trying to explain it in words, because I think that defeats the purpose and to be honest I'll probably end up confusing you and myself in the process.
Have a look at the image, start in the box that says 'YOU', then work your way through each of the other boxes to work out who your first cousins, second cousins, thirds cousins, second cousins once removed and second cousins twice removed are. It is actually quite a fun and interesting exercise. I ended up redrawing the boxes according to my own family tree, give it a go an let me know what you find out about your family and extended cousins. 😀
HAVE FUN!
---
---