My first Vehicle
Hello everyone, today I have bought my first Vehicle of Rising Star Game. I bought R90 Touring Coach . R90 Touring Coach is full of its capacity carrying 550 fans.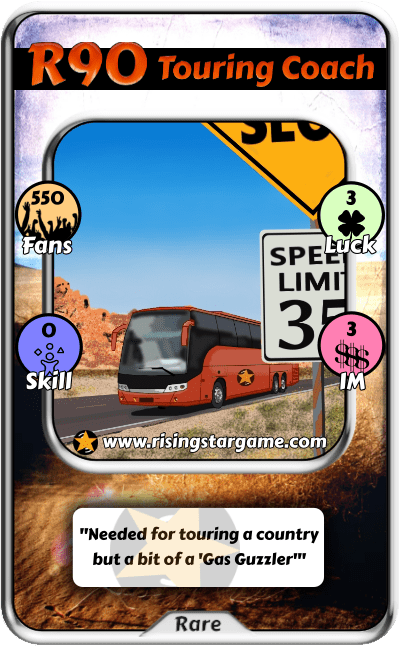 I bought R90 Touring Coach from market in 20000 Starbits which was the lowest price asked in the market. Currently the lowest asked price is 33000 Starbits.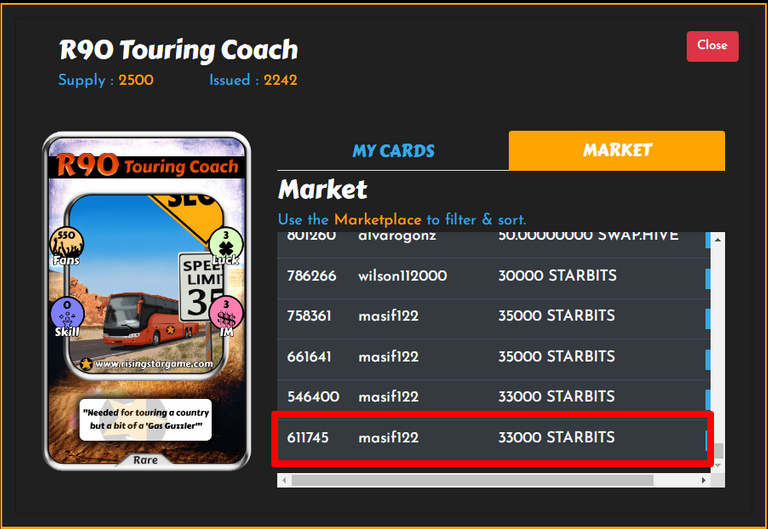 So I got R90 Touring Coach with a big margin of 13000 starbits. Before it there was not any single vehicle in my inventory. R90 Touring Coach is a valuable addition in my inventory.
Currently I am in second Zone. Once we clear the last mission of second Zone named " Band Audition" and unlock all 4 slots of Band Members then third Zone is unlocked. But you cannot start any mission of third zone until and unless you have any Coach in your inventory.
So buying R90 Touring Coach was the preparation for third Zone called "County Tour".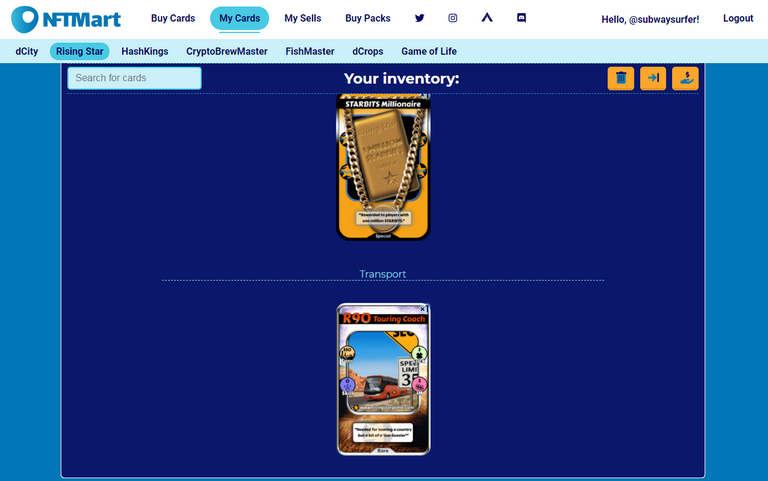 Thanks for reading and Support.
---
---