Getting There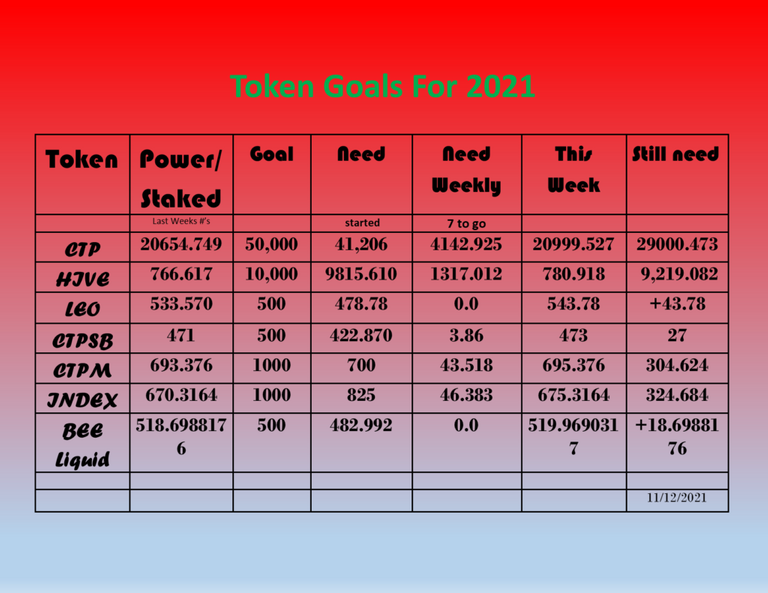 Weekly update to my goals.....
As time gets close things are looking fairly well. Once again I was low on fiat but managed to move a little around on my coinbase account and get some change to invest. With a very small amount of hive I managed to purchase a few tokens.
I'm not stressing though. I still have 7 weeks to work it out. I'm not changing my goals but at this point I see me reaching at least half of my goal in #CTP with 25,000 tokens at minimum. Hive is a little out of reach right now but I won't rest til I hit my 10,000 HP. #Leo is done and still growing, as well as my liquid #BEE.
As for #CTPSB, #INDEX, & #CTPM I see me making those goals easily. It's all about a little at a time, that's why it's called passive income.
See Ya next week!!
Posted Using LeoFinance Beta
---
---