Hive's Up! | Less Tokens To Accumulate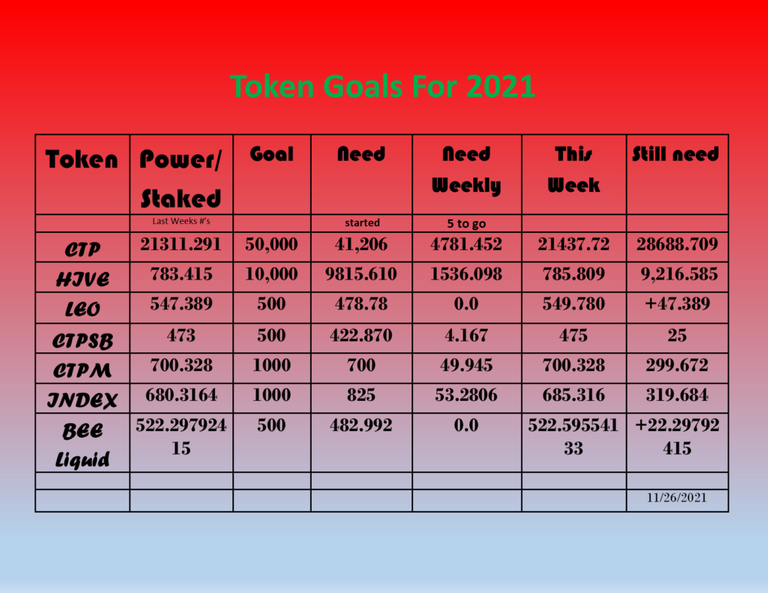 Weekly update to my goals.....
Wow!! You seen the price of #HIVE lately?
Don't get me wrong but I love to see the price go up but with it so high at this point will make it harder to reach my goals.
This week I only got 4.5 hive for the same money that I was getting 15 to 20 hive for. In lite of this I had to make a choice of which token I would get this week.
Since I earn #CTP & #HIVE I had to choose between #CTPSB, #CTPM, & INDEX, so I chose to get 5 #INDEX because It's the 1 income token on my list that helps grow several other tokens In my wallet/
Things couldn't have gotten tight & hard at worse time for me.
Until next week, See Ya!!
Posted Using LeoFinance Beta
---
---