I've Been Bit By The Splinterlands Bug
I have really gotten into this and am learning about the cards and what all that stuff on the cards mean. I wactched a video by @bulldog1205 and learned so much. The video I watched was "Best Splinterlands Beginner Cards" and he explained why he chose these cards and what they are and what the numbers and symbols on the cards means.
The thing is that the majority of the cards he suggested have gone up in value and their a little on the high side for a low budgeter like me. However, there are a few that isn't so bad like Goblin Mech is only $3.75 which is roughly 290 DEC and Sandworm $1.50 which is about 676 DEC. But if you're looking to get something like Yodin Zaku or Scarred Llama Mage be prepared to spend a grip.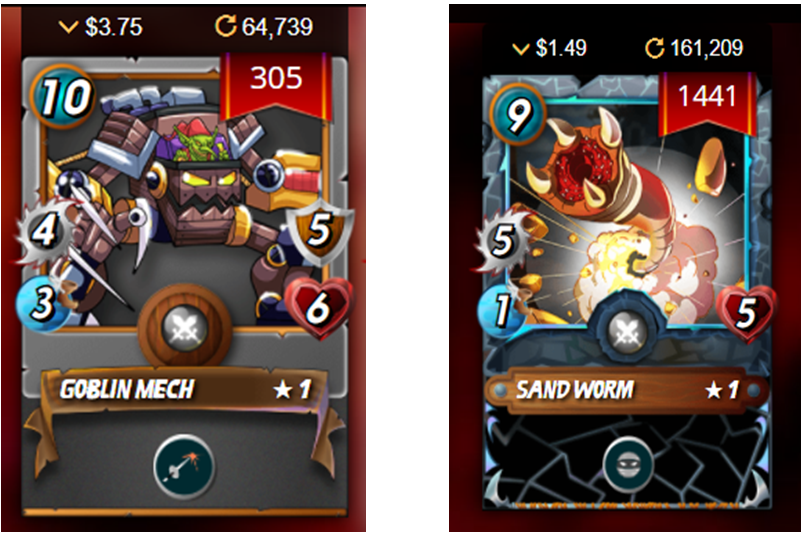 You could always rent any of these cards but for me I like to buy, I want to own them. While it may be some time before I can actually by some them, but I rather just wait and play with what I got and can get.
I am so excited about the happenings in Splinterlands that I'm really watching and reading things to help me become a better player. I find this hard to believe myself cause this is not the kind of card games I like to play.
Charletta Allen a.k.a. SuccessChar
---
---