My First LPUD!!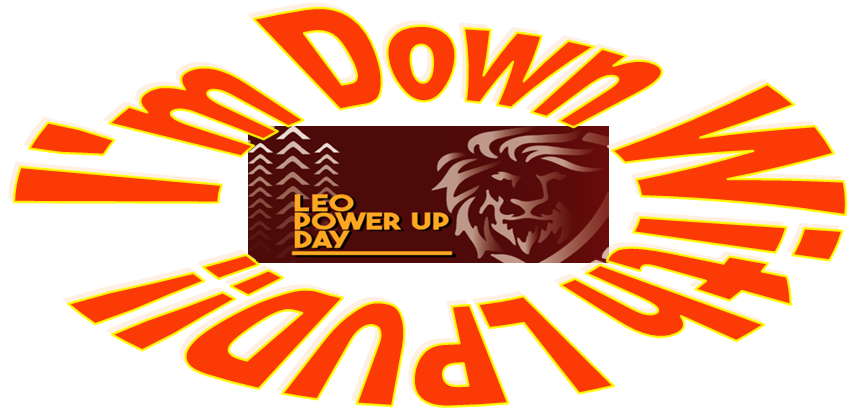 It's LEO POWER UP DAY!!
This is my first LPUD! and just like HPUD I'm totally excited to be able to make the cut. I believe LPUD start this tradition back in June this year, and while I seen post & was like 'yeah right' LPUD, you got to be kidding me, I can barely make it on HPUD & now LEO wants me to power up on a special day too, They must be crazy.
Well here I am Not only scrounging around trying to figure out fiat for the task as I don't earn enough LEO in a month to even think about joining in. The the FOMO set in & here I'm in. So, on the 15th of every month is Leo Power Up Day or LPUD for short. I don't know if I'll make every month but I'm sure going to try. You can find out more about LPUD here.
And if that's not exciting enough for you there are also badges. Yes, I said badges, when you PU at least 150 Leo on LPUD Hivebuzz has a badge for you and that's one of the reasons I'll be working hard to qualify for the badge. I love the way that I have something to show for what I'm doing. It's not always about earning the $$!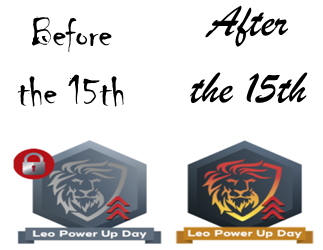 My First LPUD!
It just so happens that this day fell at the same time I usually do a but to build my Hive Goals. However I was able to buy more then usual so I could get in on this LPUD and earn my badge from HiveBuzz. It also gives me an opportunity & reason to make a post in LeoFinance to start earning towards next months LPUD. What this means for me is that now I need to find some ways to build my LEO income so that I don't have to make a huge purchase the next time around. All Leo I earn or can buy during the month, I will just let it build & PU on the 15th. In the mean time, have a look at my PU for LPUD below.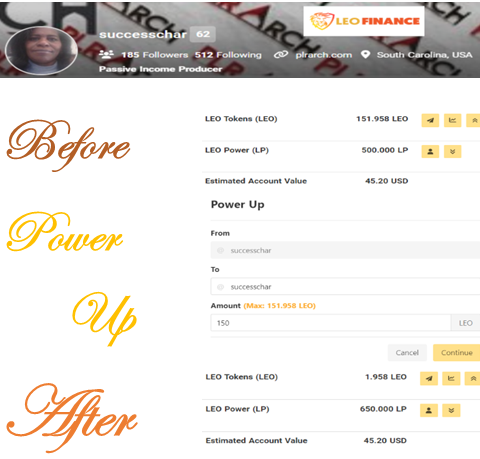 Sometimes when FOMO sets in, it could be a good thing!!
Thanks for checking out my LPUD
See Ya Next Month!!
LPUD Banner & HiveBuzz pic was made by me using MS Publisher and Pics from a post by @leogrowth
My LPUD info pic was made using Canva & MS Publisher with screenshots from Hive.
Signature Banner was made in Canva using my FB avatar.
Posted Using LeoFinance Beta
---
---