My Hive Goals | A Pretty Good Week!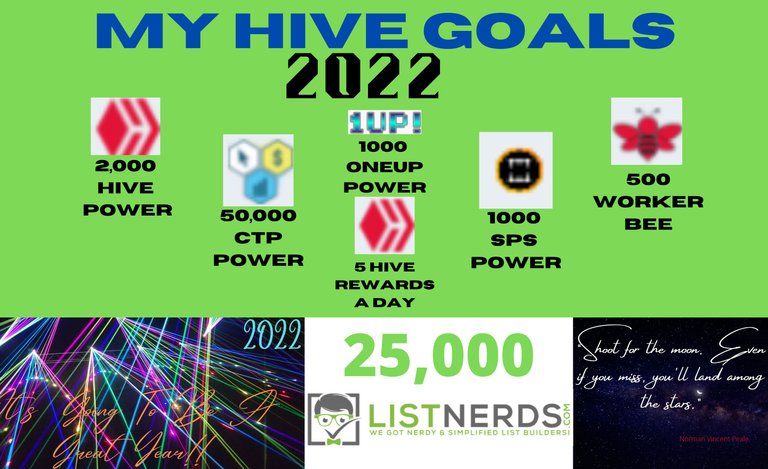 Made in Canva
A pretty good week inspite of all the things I've been going through. Things are looking up and I'm ready for the coming week. I'm looking to increase my activity, even with my slow computer which slows me down, but it will be working overtime for this week at least. I feel good about all my progress here on hive & with my goals.
Let's take a look at this week .......
Hive power is looking good this week, right about my usual norm. CTP is going good, and even though it's not up very much, I know I'll be very close to my goal if not over by years end. SPT, SPS, & 1UP is still slowly increasing with a little each week. I was able to get just a few WORKERBEE this week but know that I will be able to give that a nice bump in the comming weeks. And last but least ListNerds is looking pretty good this week.
2000 Hive Power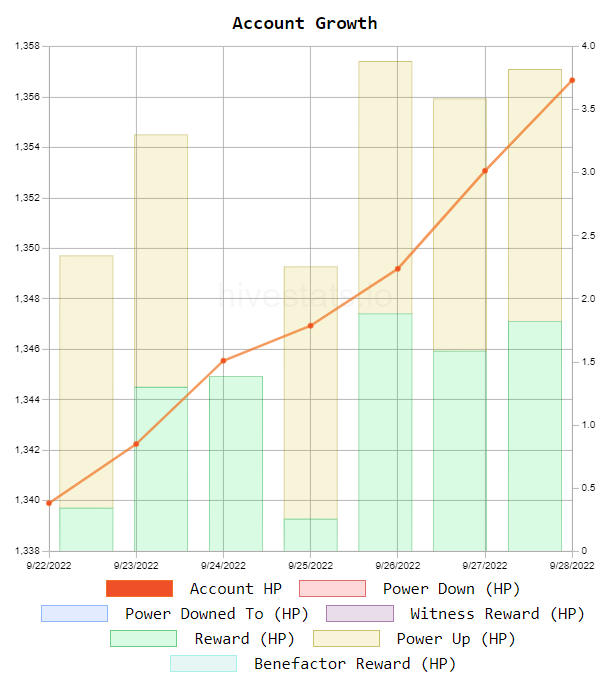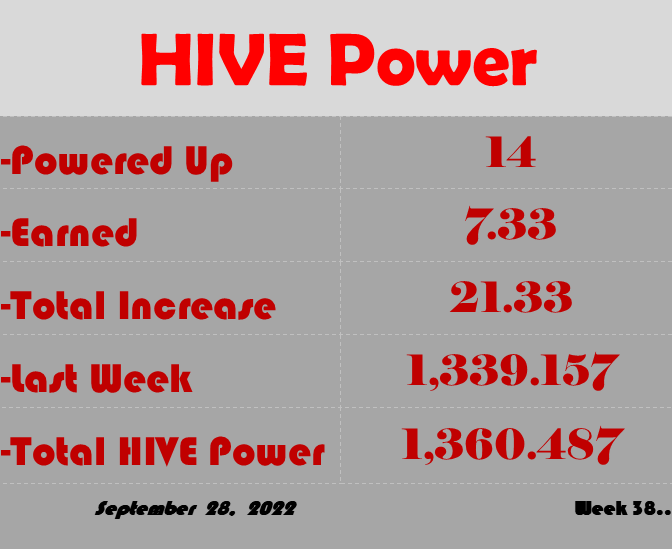 5 Hive Rewards A Day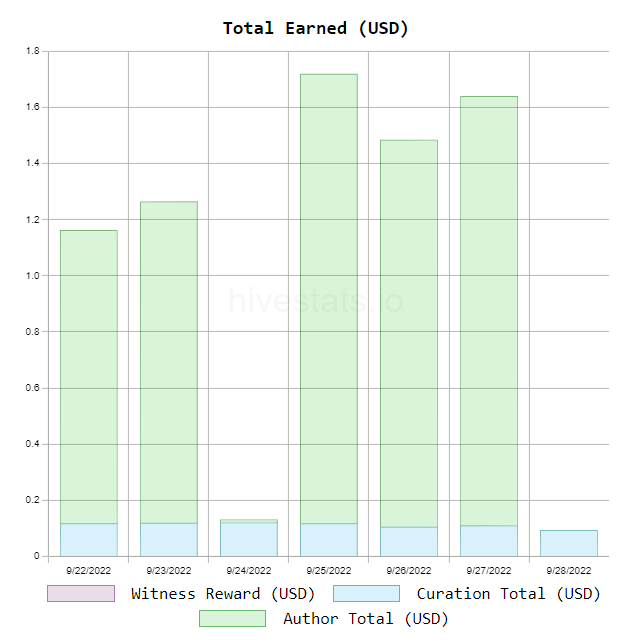 50,000 CTP Power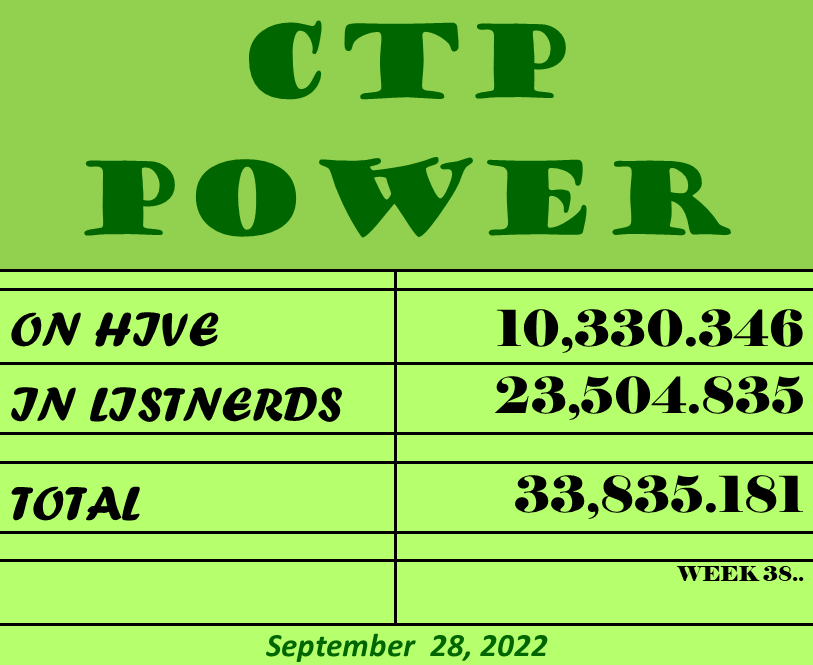 1000 OneUp

Splinterlands
1000 SPS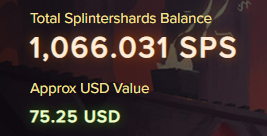 10,000 SPT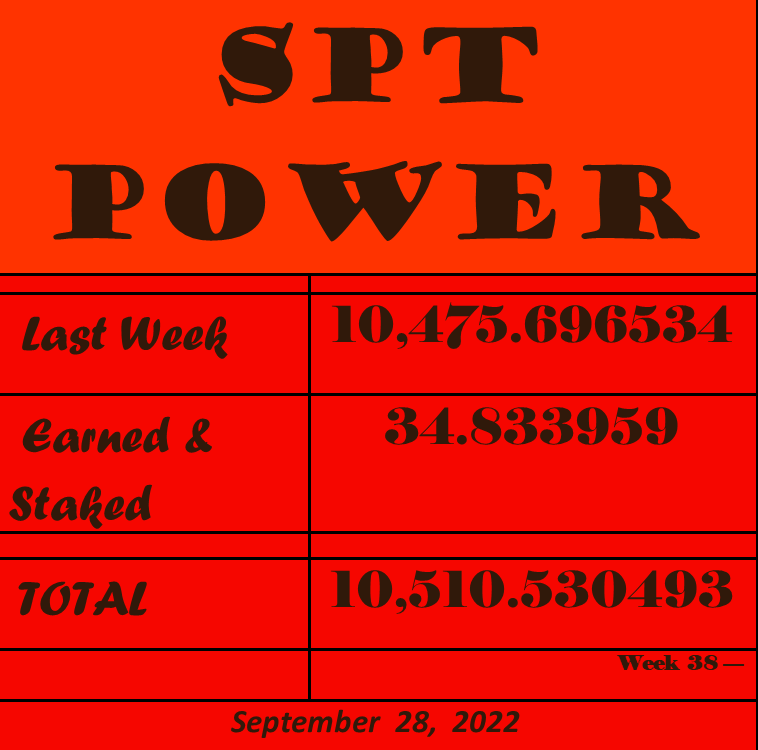 500 WORKERBEE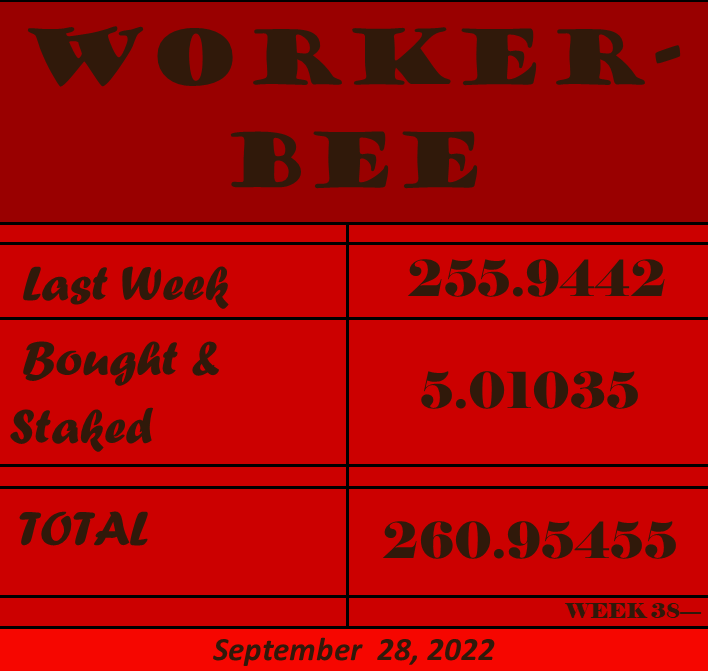 25000 Listnerds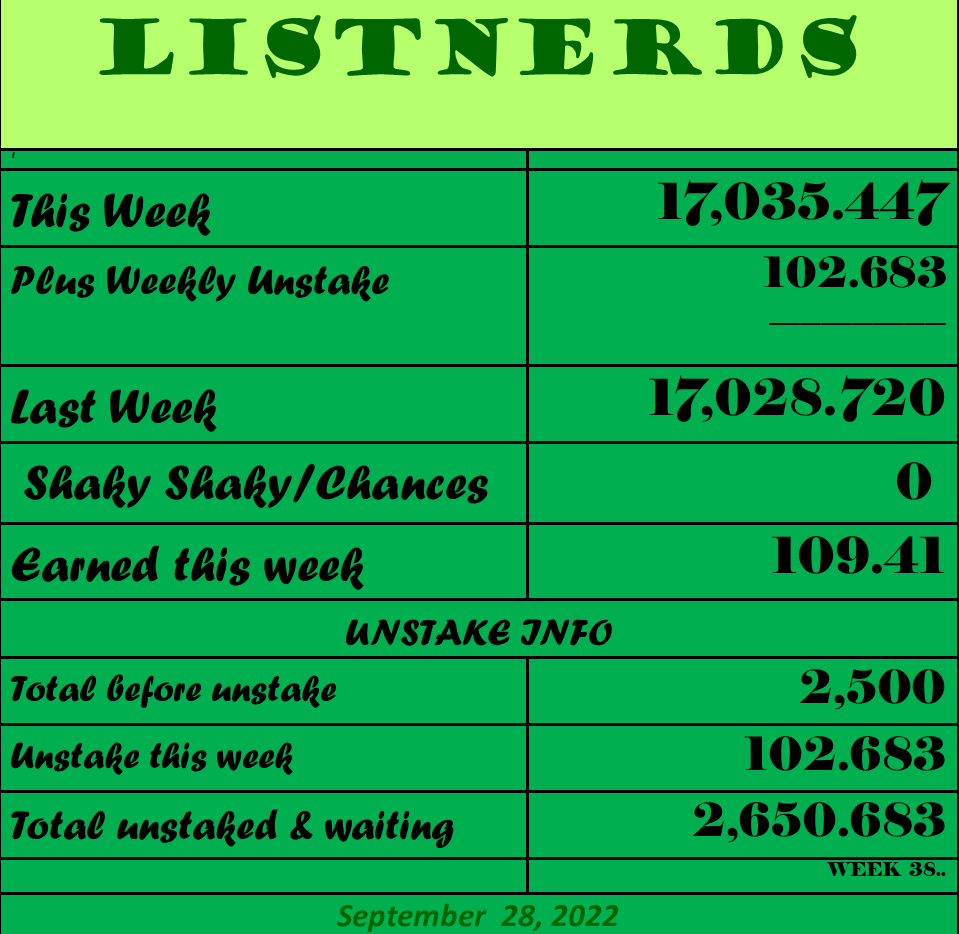 That's it for this week.....
Thanks for reading!!
See Ya next week!!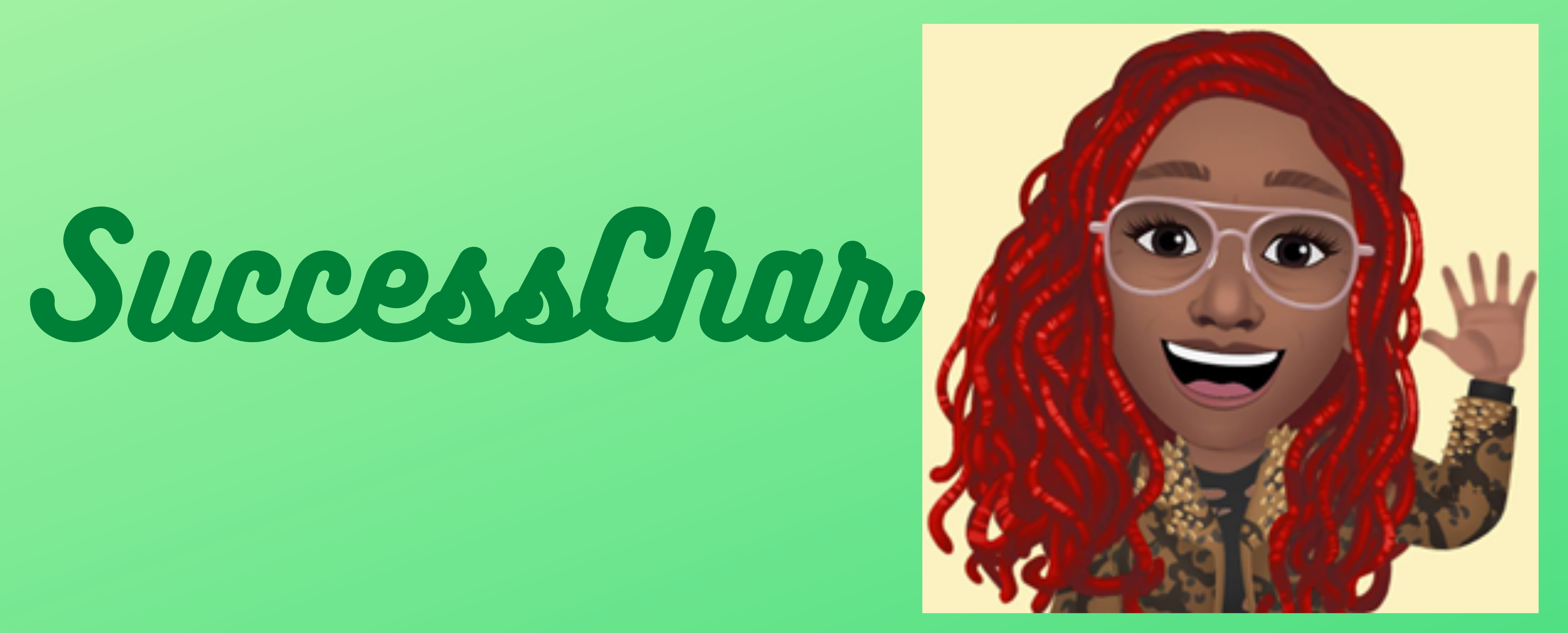 Here is a short list of some of my other works here, .......
You can always visit my profile on PeakD & check them all out.
Tokens On My Radar watch as this series as it gives you insight to many of the tokens available to all on the Hive blockchain.
The Plan shows you vital steps to take you, your brand & your business to the next level.
Blogging My Way | My Proudest Moment Blogging My Way is a blog based on a 5 part, 30 day challenge that caught my interest. My plan is to write a post once a week while following the outline & topics written for the 30 day challenges that was originally in the 'Blogging Challenge Community' which no longer exist, but as with anything on the blockchain it's still there & will always be. This is especially good for someone who is new to blogging/Hive & just don't know where to start or what to blog about.
Saturday Saver Club Come along as I build a savings here on hive with @susie-saver. This is like an extension of my Hive goals.
#ThriveOnHive This is a challenge that helps you build your Hive power along with helping your engagement & other tasks to get the most out of Hive.

If you like to earn #CTP/#listnerds tokens click the link below the picture and get started today!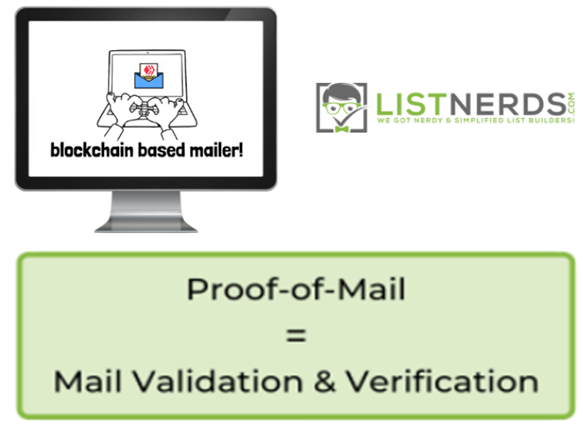 ListNerds - Click Here

---
---