Not A Good Week But Holding On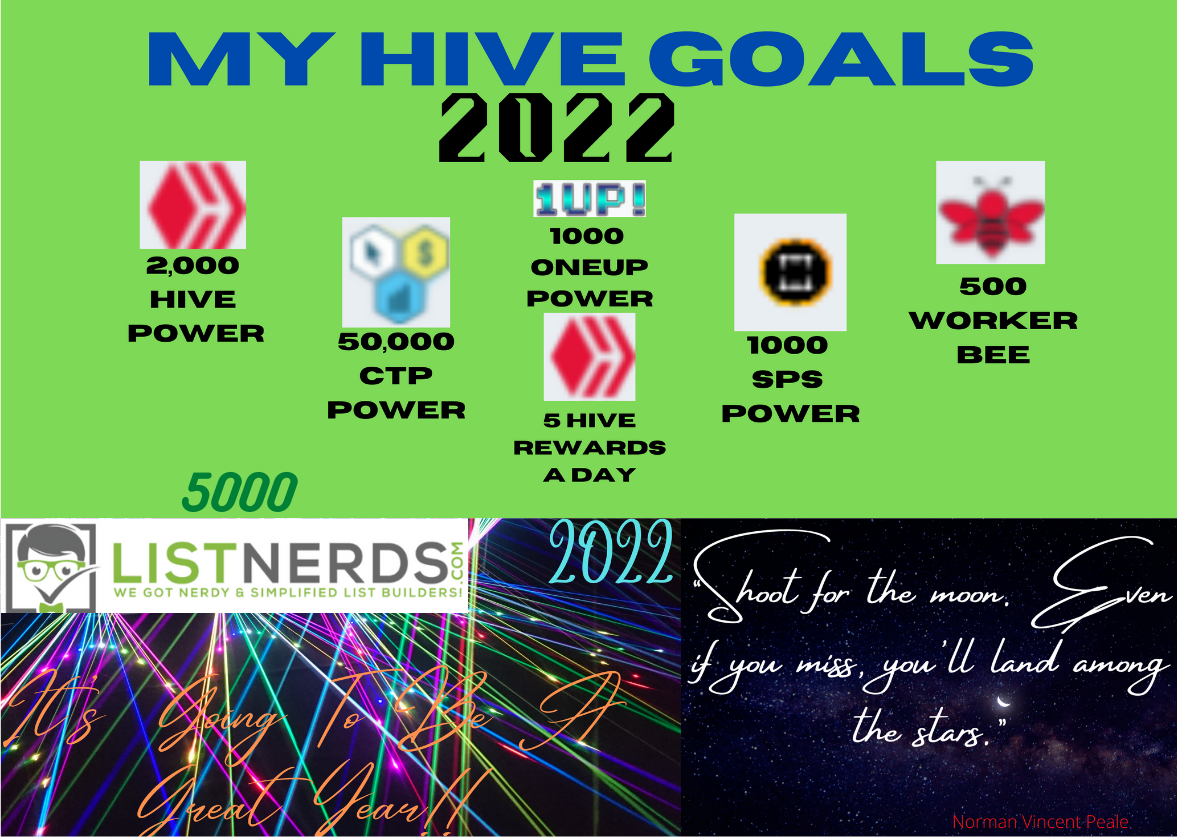 Made in Canva
Some numbers good and some not so. For the last couple of weeks I've had a lot of distractions the stopped me from working to my usually full potential. I'm angry about that, you think when you work for yourself you don't have to listen to anyone, you don't have to sit at a desk for 8 hrs dtraight and that you have plenty of time to do what you got to do. However, life has a way of getting in the way. Anywhoo, I try to make sure I show up every day and do the major things I need to do but it's just not enough for me. Like now I'm sitting at my daughter's house but I'm writing my post cause I refuse to let this stop me from completing my weekly post. It's her birthday and she wanted me here & until I'm finish this post, I'm here only in a physical scense.
Let's take a look at this week .......
2000 Hive Power
No more than usual & actually on the low side, hopefully it'll pick back up next week as I have been trying to do more even though life seems to keep happening in a bad way.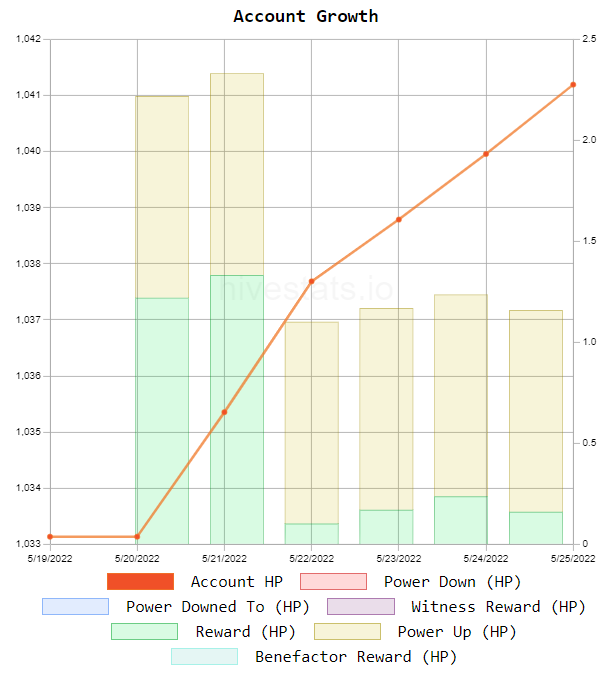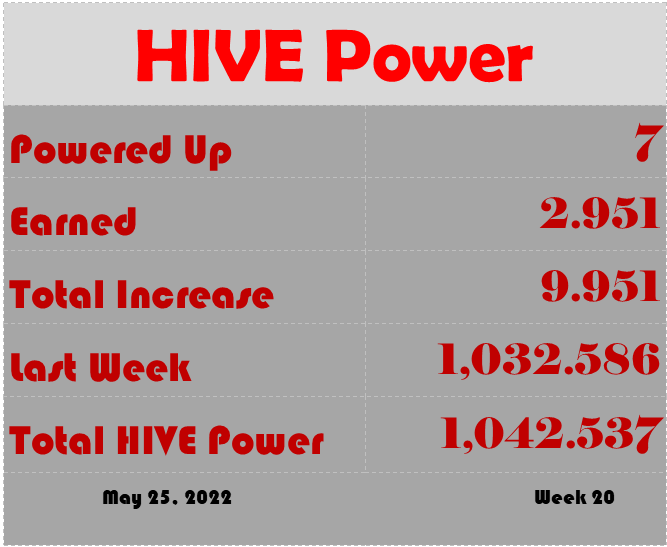 50,000 CTP Power
Didn't do too much here either, only earned about half of what I normally do but things will be better next week.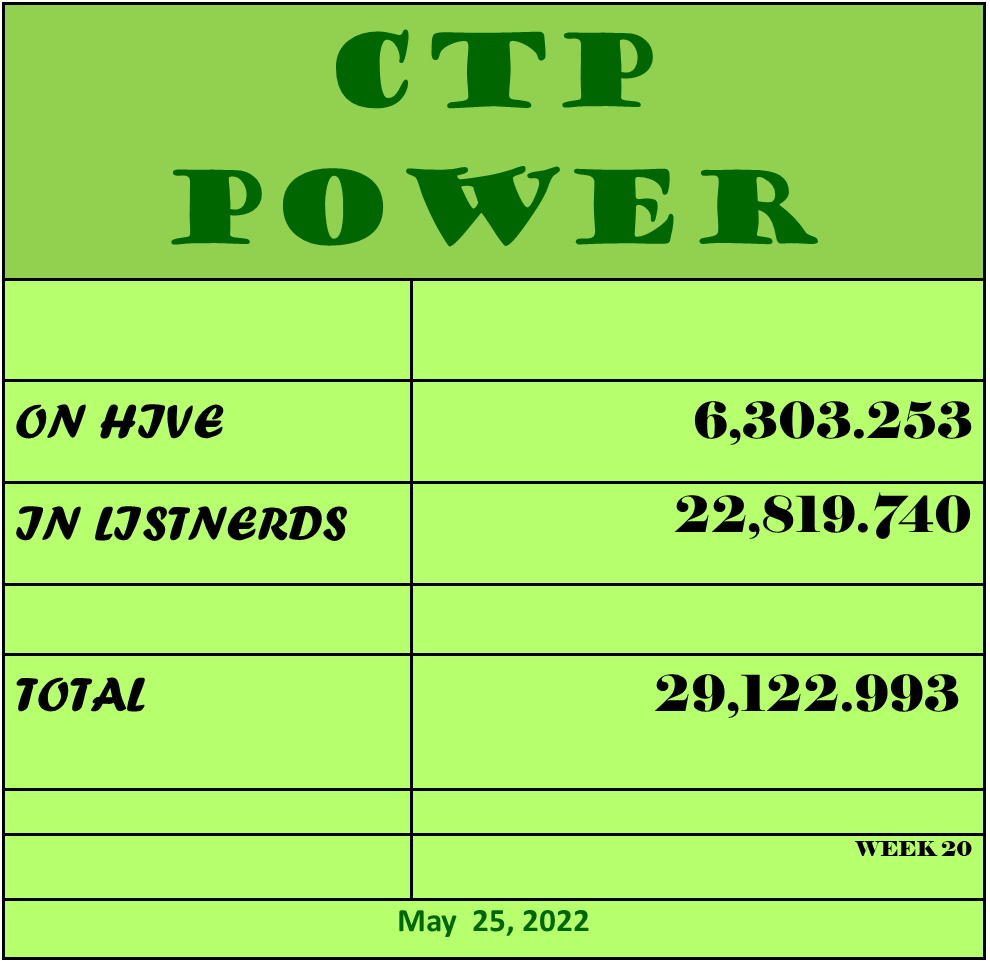 1000 OneUp
Got my 1000 1UP power and things are slow this week, only earned 9.62750775 bringing this weeks total to 1,099.85833382

Splinterlands
1000 SPS
Airdrop of 17.73
Transferred from Hive-engine 2.274
Total earned this week 20.454
New total 624.949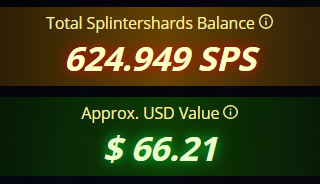 10,000 SPTeaned just ofer 70 SPT & left it liquid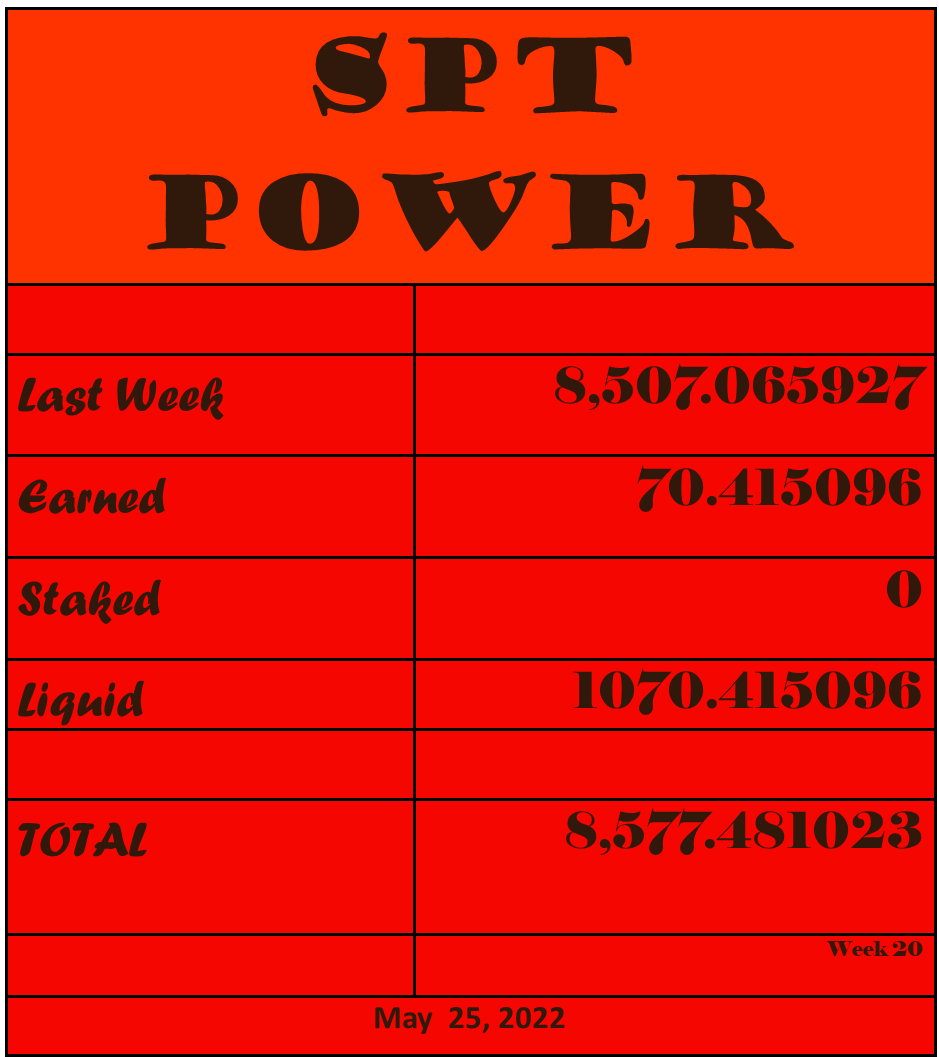 500 WORKERBEE
Bought a litlle over 5 WORKERBEE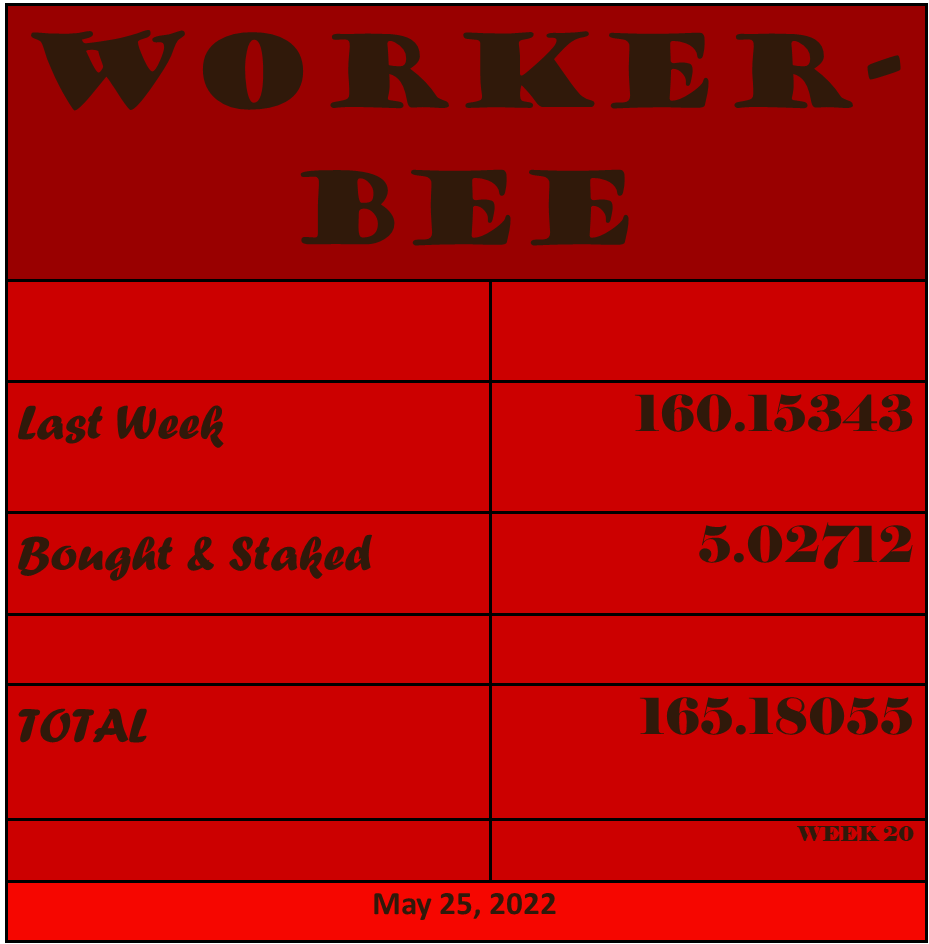 5 Hive Rewards A Day
With things the way it's been, how am I ever gonna get to 5 hive per day? I have enough making 2 hive each day and with weeks like I've been having seems like I'll never get to 5.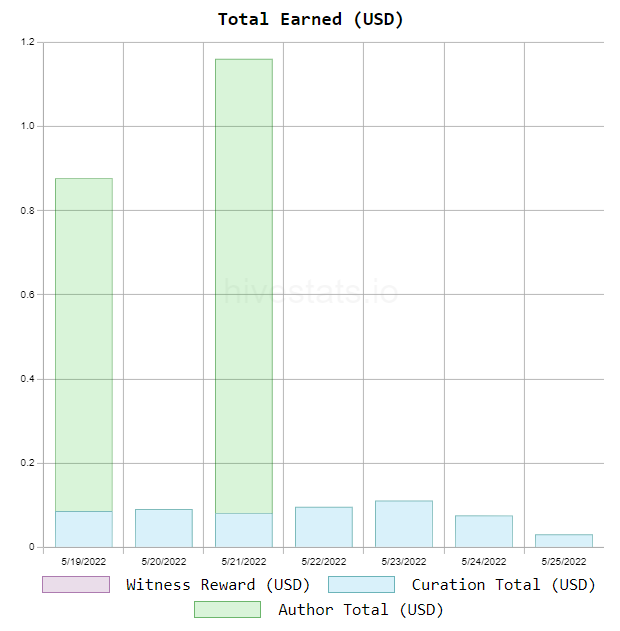 1000 Listnerds
Earned what seems like a little less than usual and I think it;s because ListNerds had an issue during the week where I didn't receive any earnings. Not even for my stake. All in all though it still wasn;t a bad week so I'm still in love!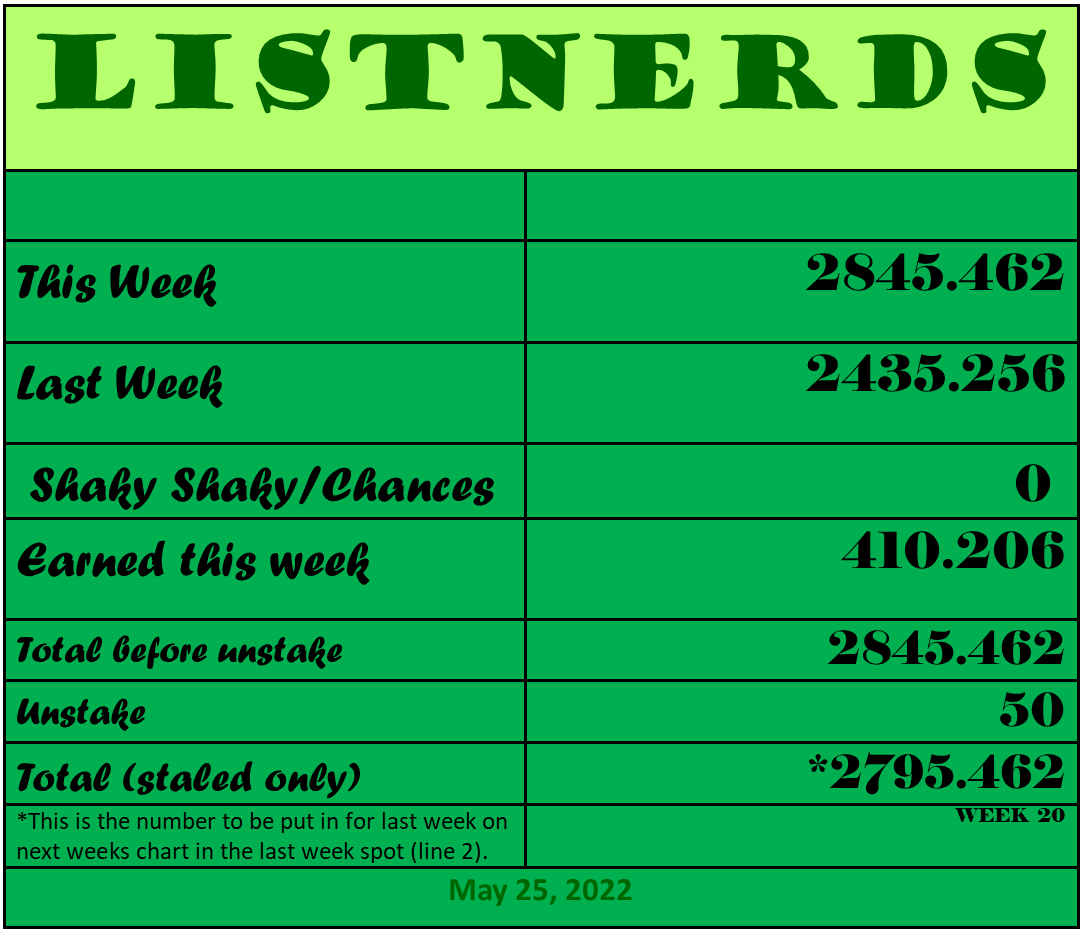 Tokens on my Radar!!
Last week I mentioned that I was going to do a piece on other tokens I would like to build. While making a list, I realize that the list was a bit long to try and include here with my goals. In light of that I have placed below a list of most of the tokens I'm interested in & already own some of most of them. In the near future I plan to make a post on based on this chart alone. Look forwarding to sharing with you. Have a look at the chart below.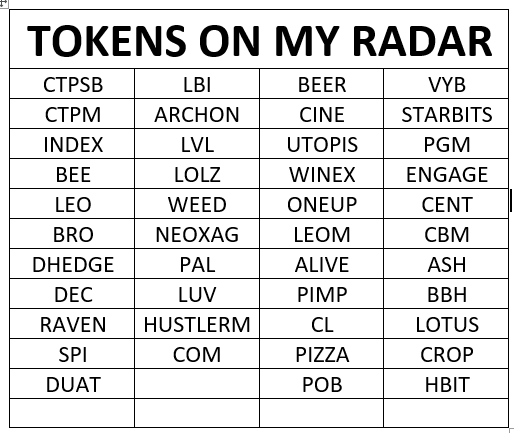 Thanks for reading!!
See Ya next week!!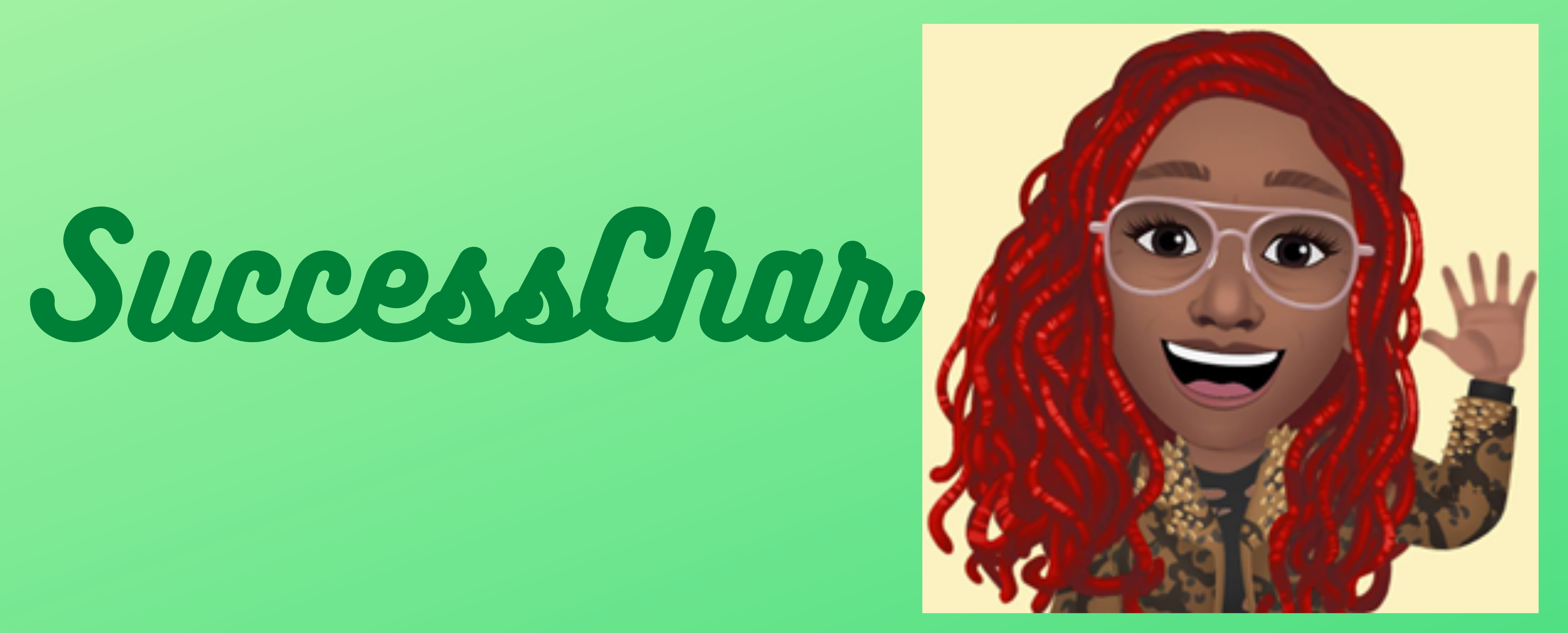 If you like to earn #CTP/#listnerds tokens click the link below the picture and get started today!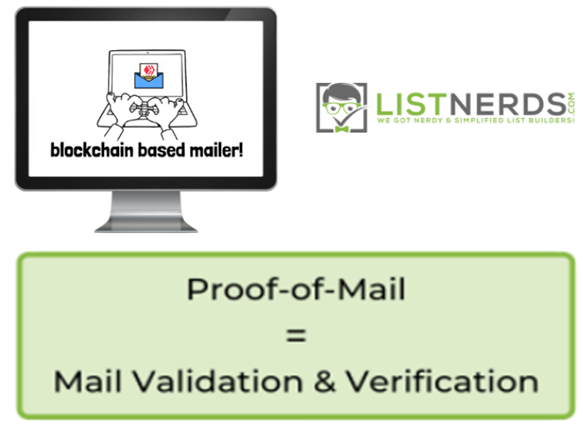 ListNerds- Click Here!
---
---