Slow & Steady; That's The Way \ My Hive Goals 2022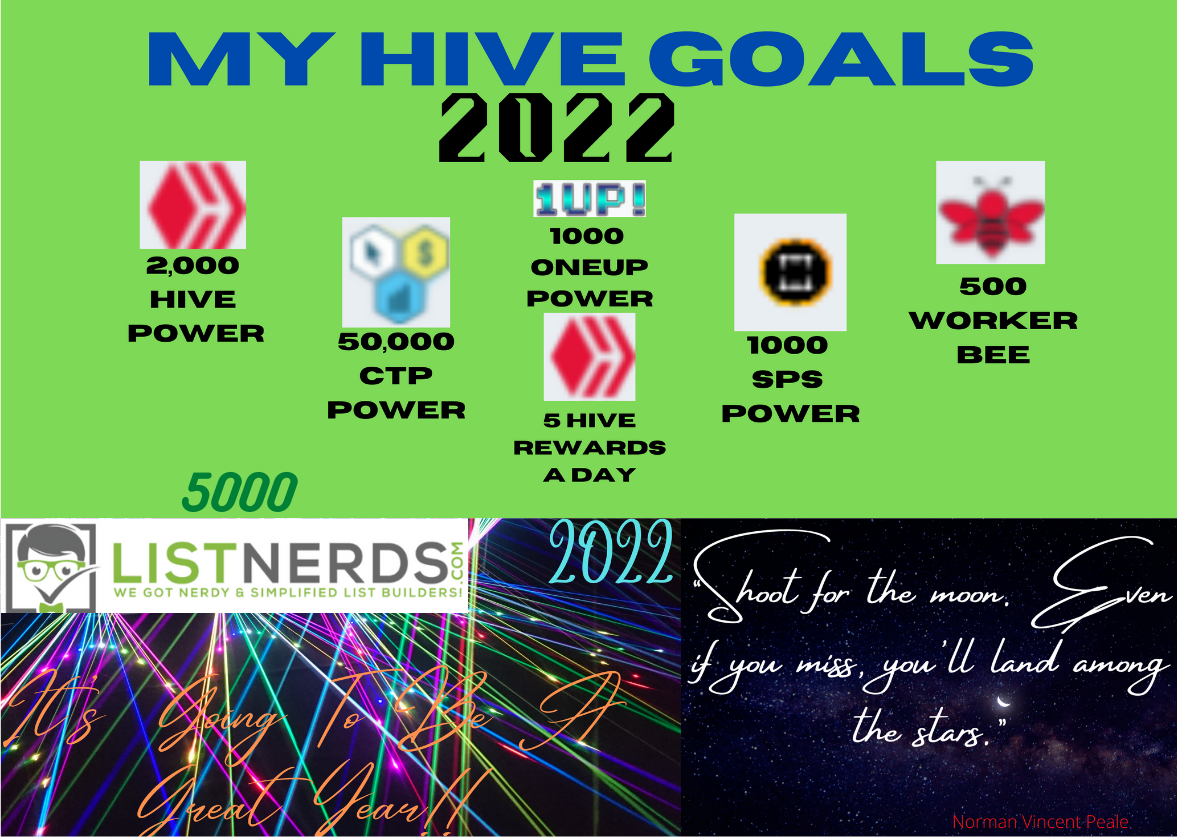 Made in Canva
I think I'm experiencing a bit of a depression & it's really affecting my work. I've really been doing the bare minimum, just enough to get by but hopefully this won't last much longer.
Let's take a look at this week .......
2000 Hive Power
Although I can't seem to earn more than 1 or 2 hive per day, Hive is still growing nicely and evenly. With powering up 1 Hive each day plus what I earn grows my Hive Power each week by 10-11, I think that's pretty good.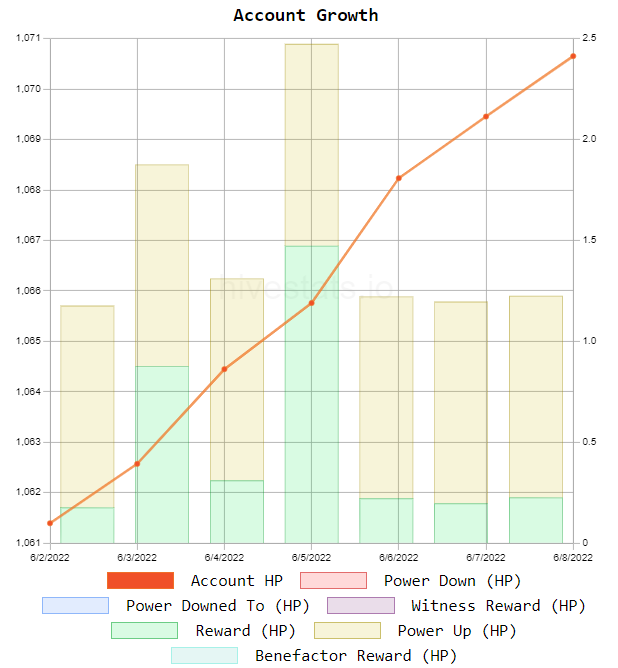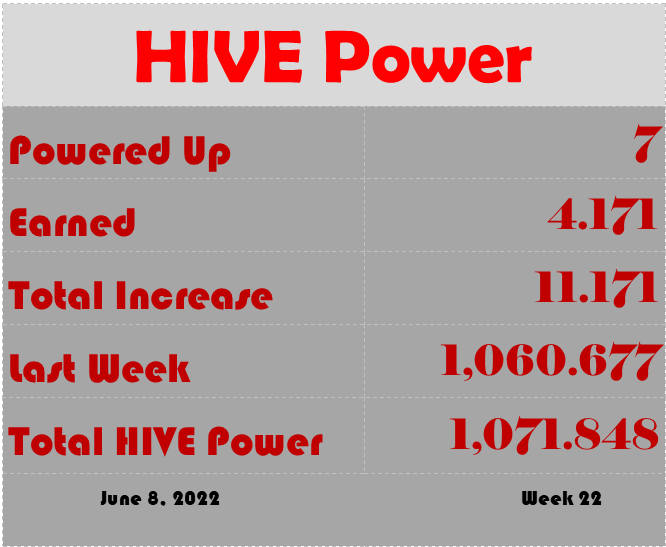 5 Hive Rewards A Day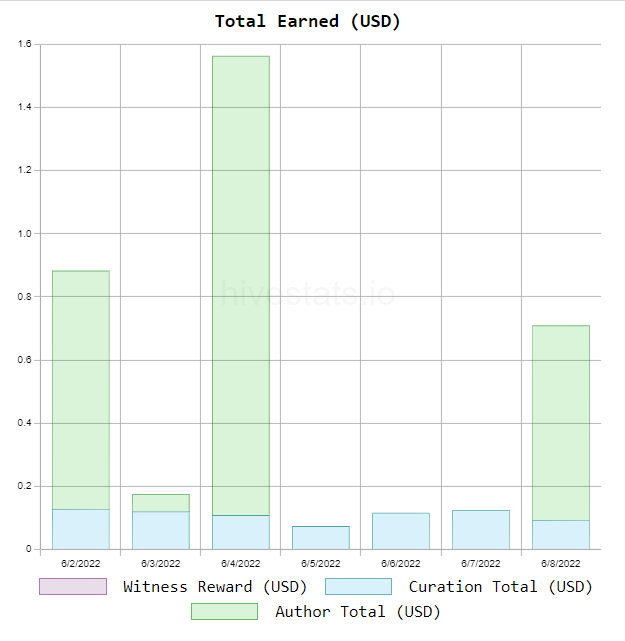 50,000 CTP Power
Just the usual growth, nothing extroidianary to brag about but right on track.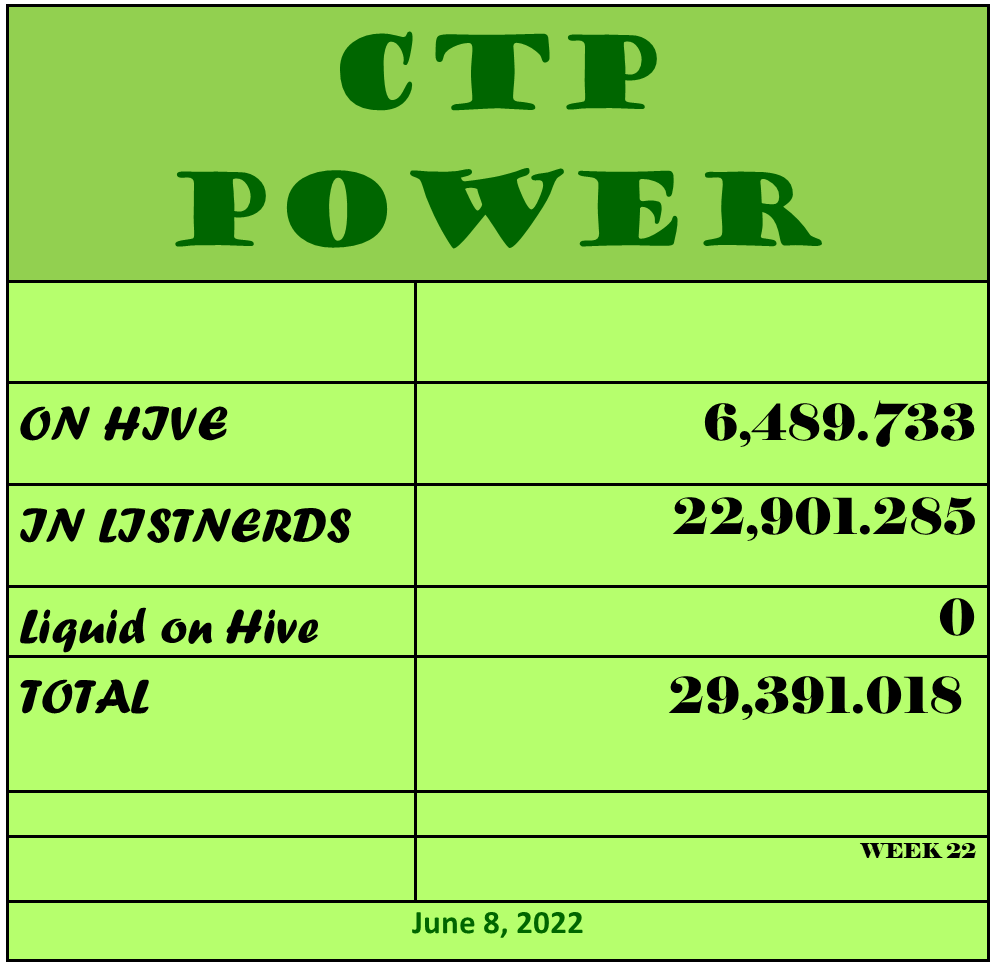 1000 OneUp
Every week just a little bit more is all it takes. Since I've already hit my goal for this the only thing that could excite me now is to earn a couple hundred or more in a week, otherwise, just sitting back and watching what comes.

Splinterlands
Airdrop in SPS this week a little on the low side, airdrop was 15.514. Partially due to not claiming everyday as I should, that's the difference of doing what you should daily & putting it off to a later day. Some would think that it doesn't make a difference but it does. When you claim daily, it makes a difference in the amount your reward is based on, and although it may not be much it adds up in the end and makes a difference.
I don't know what happend with my SPT but my math skils were obviously shot last week & screwed everything up. This week I just started over by just getting my totals for this week, I did leave last week total on the chart but it has no bearings on this weeks numbers. After spending some time trying to figure out what I did wrong last week & couldn't find my mistake, I decide to just go on without knowing. I have some thories but rather concentrate on my report the play with the math.
1000 SPS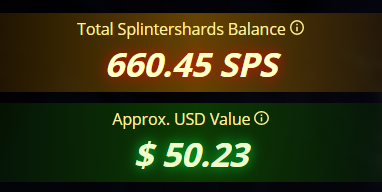 10,000 SPT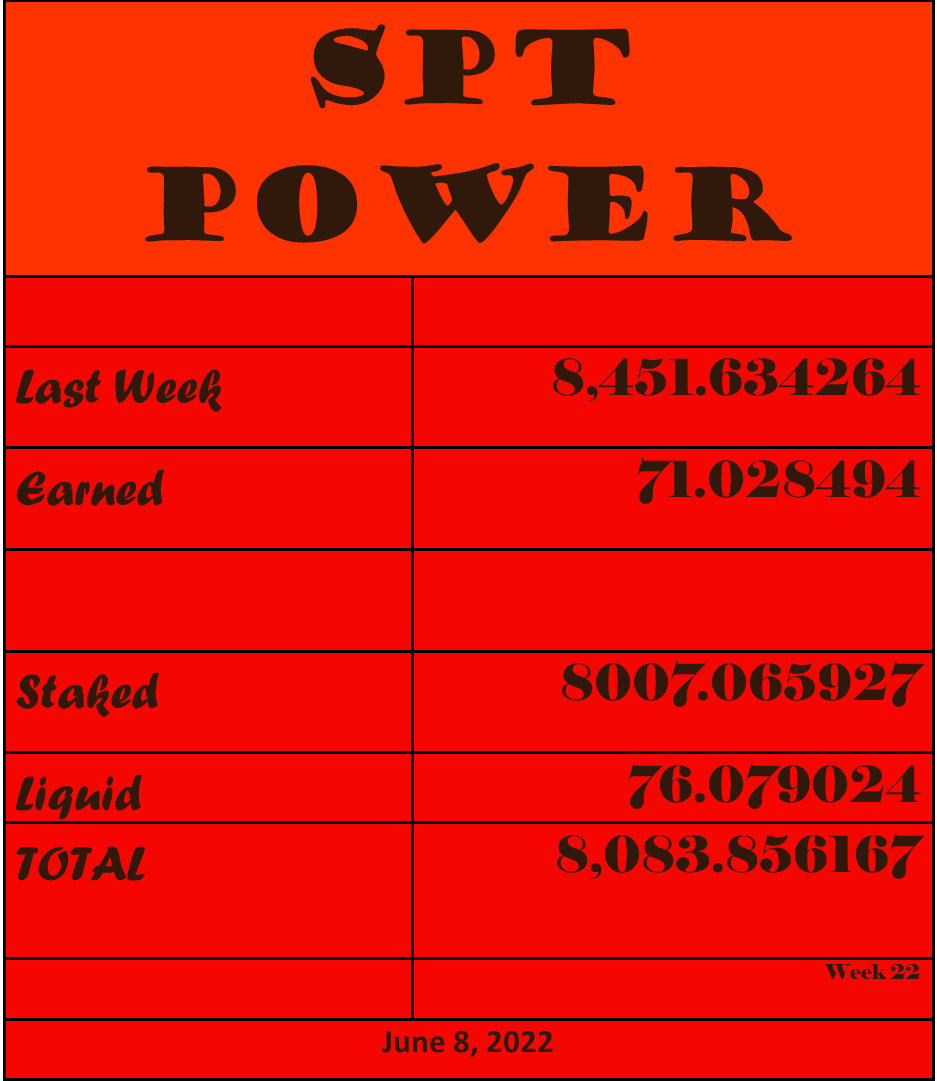 500 WORKERBEE
I did nothing here this week, same totals.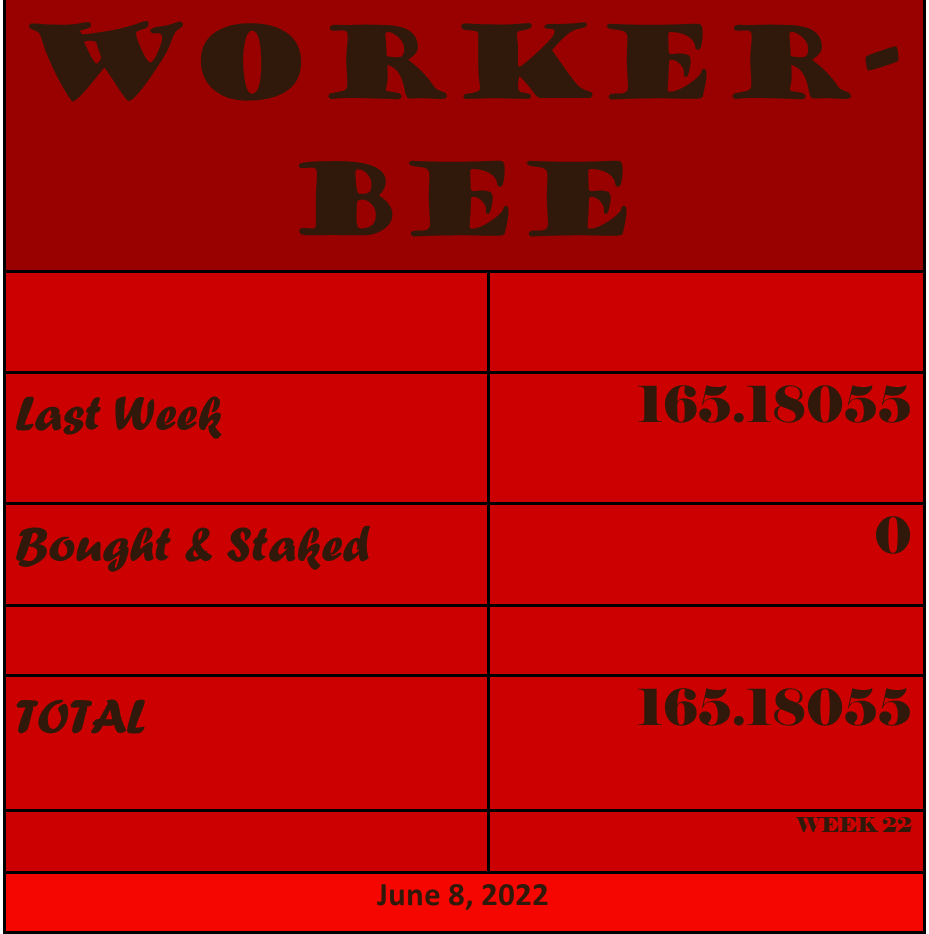 5000 Listnerds
And the baby has delivered again! This is so totally cool. I earned 670.644 this week and that included a earnings from just 1 email of 187.992. How tottally awesome is that?
This week I upped my unstaking to 100 Listnerds instead of 50, I did this because of the price of Hive. I'm not a price watcher but do look at it when considering what I need to do. While my major purpose of unstaking is to pay for my upgrade in ListNerds, I also plan to use my unstaked ListNerds in various other ways. So while 50 would be enough to cover pay for the upgrade, it leaves me very little to do anything else, so I increased the unstake. And with 0ne email bringing in close to 200 Listnerds in one week my unstke is covered and I'm still earning a bunch more.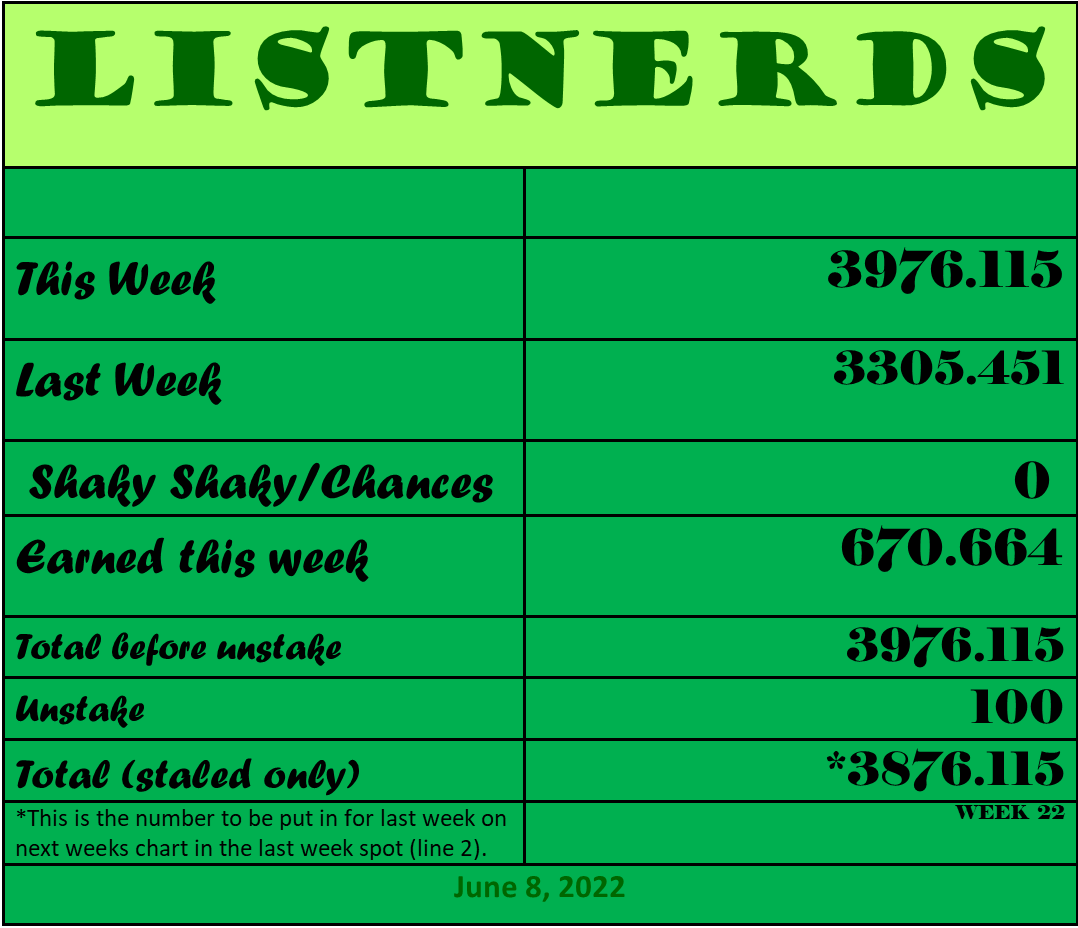 It's All Part Of My Budgeting Plan!! (THE PIZZA PLAN).
Thanks for reading!!
See Ya next week!!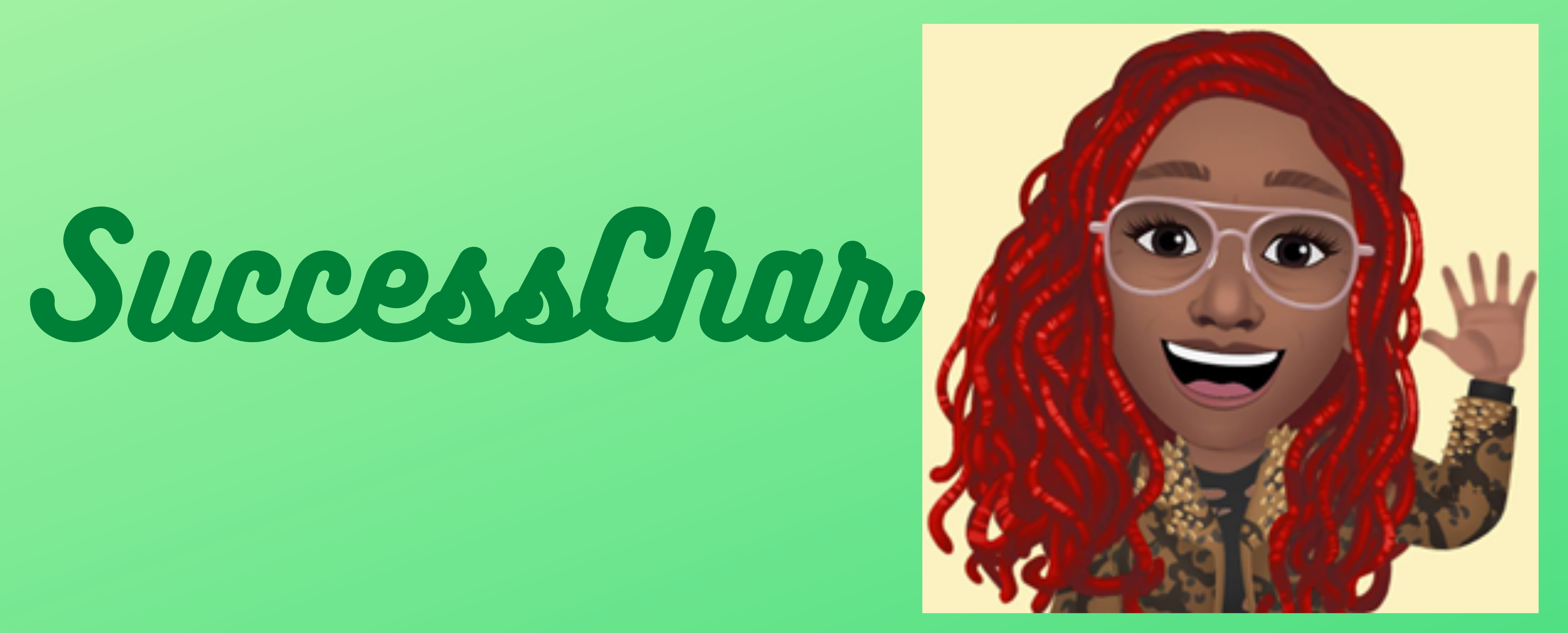 If you like to earn #CTP/#listnerds tokens click the link below the picture and get started today!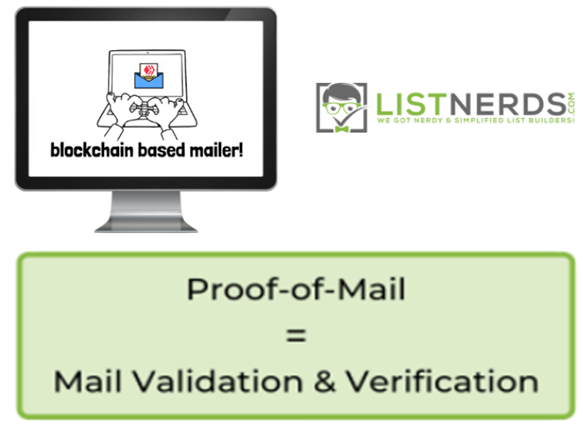 ListNerds- Click Here!

---
---