There's A Day To Celebrate Just About Everything .............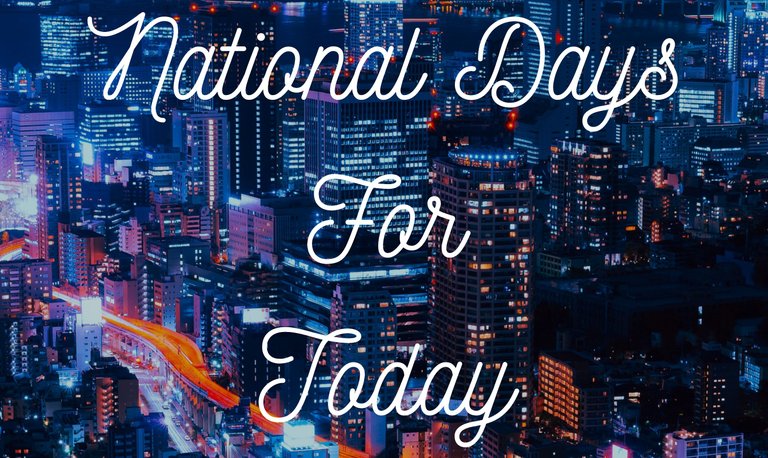 Made In Canva
Wow! Are there even enough days in the year to celebrate everything. According to the National Today website there are 11 events & things that are celebrated today. Okay, some are only celebrated here in the USA or some other country but who could celebrate so many things at once.
Just to let you know upfront, this post is filled with lots of quoted material. But all have been linked to source information unless it was my own personal experience.
Anzac Day
"This is one of Australia and New Zealand's most important and revered national occasions, Anzac (Australian & New Zealand Army Corps). This day marks the anniversary of the first major military action the countries' forces fought during World War I. Ther are many commemorative services and memorials available today, Anzac Day is a time in which Australians reflect on the many different meanings of war, while honoring those who have given their lives for their country."
Source: Read More
National DNA Day
"Every year on April 25 since 2003, scientists, biologists, and genetics enthusiasts come together to observe National DNA Day, celebrating the discovery and research into DNA and the scientific advancements that helped make progress possible. The Human Genome Research Institute, encourages people to learn more about the science that makes them genetically unique."
Source: Read More
National Hairstylist Appreciation Day
Now this is a day I could see.....
"Celebrate National Hairstylist Appreciation Day, as they are often overlooked for all the jobs they actually do. They do so much more than your hair! They are excellent listeners, while you grop & complain about your life or gossip about someone else's. They are artists, perfectionists, color chemists, angle mathematicians, supportive therapists, and more, and have influence on how we feel about ourselves."
Celebrate Your hairstylist with something special today!
Source: Read More
National Hug a Plumber Day
"Many plumbers have saved the day (and, more often, night). They can prevent catastrophe by fixing a toilet or unclogging a drain. What would our lives be without these heroes of indoor plumbing? Don't laugh. It takes great expertise to really know what goes on in those mazes of pipes and how to keep them all running like clockwork."
Source: Read More
National Lingerie Day
Why on earth do we need to celebrate our Lingerie?
"The day celebrates the best of decorative garments that allow you to feel sexy for yourself and your partners! 'Lingerie' is a French word that means underwear. By using the French word, the intention is to suggest that this underwear is both sophisticated and sexy. Lingerie was primarily women's underwear but over time, designers have designed items of lingerie that suit men. While underwear is a common undergarment, lingerie takes it a step further with its attractive, alluring quality."
Source: Read More
National Telephone Day
"To me, the phone is a seldom-used app on my phone."
Gary Gulman
That's because now a days when you say telephone you really mean cell phone. "If you ask most people who invented the phone, they would likely respond not with "Alexander Graham Bell," but with "Steve Jobs."
And believe it or not Steve Jobs may have invented iPhones but he was not the first to invent the all-in-one phone/computer.
According to nationaltoday.com Apple's 2007 iPhone release did change mobile technology forever. A camera, iPod, computer, and phone — all in one handheld device?" NOT...
However, in 2005/2006, I owned a all-in-one cellphone made by HP (Hewlett Packard), it was call the 'HP IPAQ'. and it did everything. I used to do my college papers on MS Word on my cellphone. So while Apple's iPhone is the happenings today, it wasn't the first.
Anyways, "Gary's right. The "phone" part of your phone seems like an afterthought."
"You can always text us."
Source for all quotes: Read More
World Malaria Day
"In 2019 just two days before World Malaria Day, doctors in sub-Saharan Africa began immunizing children with the world's first malaria vaccine."
"In 2016 the world experienced 216 million new cases of malaria. Mosquitos can be an annoying summertime pest. but in many countries a bite can be deadly. World Malaria Day, organized by the World Health Organization (WHO)."
"While malaria is not contagious, anyone can get it. Symptoms include fever, sweats, chills, headaches, malaise, muscles aches, nausea, and vomiting."
Source: Read More
Every Kid Healthy Week
"Every Kid Healthy Week, from April 25 to April 29this year, is an observance that aims to spread awareness regarding the health of children."
Source: Read More
National Infant Immunization Week
"This year, National Infant Immunization Week is from April 25 to May 2 in the United States. Did you know that, in 2019, 14 million infants were not reached by vaccination services? National Infant Immunization Week is observed annually and highlights the need for protecting children of ages two years and under from vaccine-preventable diseases."
*Source: Read More
National Zucchini Bread Day
We even celebrate the food we eat on certain days.
"There are dozens of zucchini bread recipes to choose from and appease your craving for warm 'soft bread' & because of the high nutritional value and fibrous properties of this baked treat, it's guilt free."
Source: Read More
National Liberation Day
If you're into this, today is your day to celebrate.
Source: Read More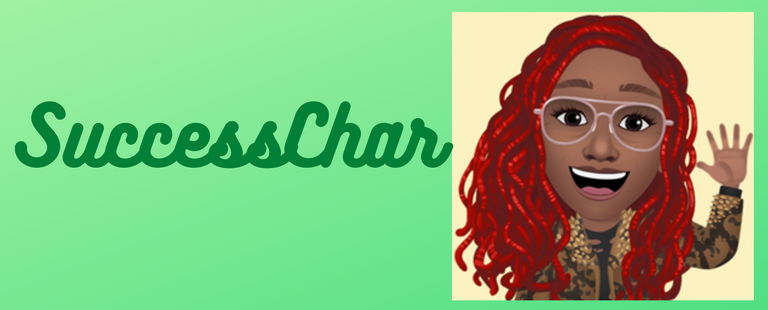 ---
---