Things Are Looking Great | Weekly Review of My Token Goals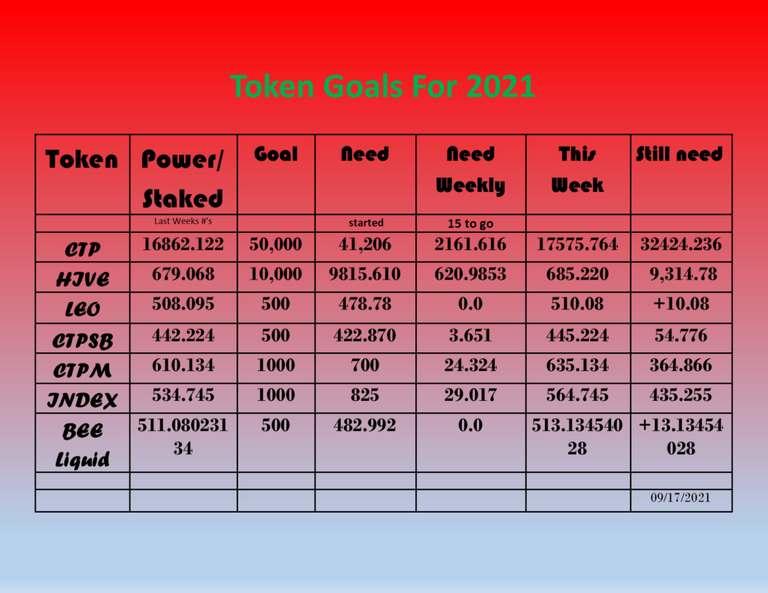 Weekly update to my goals.....
This week is pretty straight forward.
Thanks to coinbase I was able to trade some tokens that I had small amounts of for litecoin and actually increase my weekly hive purchase by $15.00 and that really helped me to be able to buy what I needed at least in the way of #CTPSB, #CTPM, & #INDEX.
I'm hoping that in the next couple of weeks that I'll be able to reach my #CTPSB goal which will then give me more availability to concentrate on my #CTPM & #INDEX goals. Which I have no doubt that I will be able to complete the acquisition of those tokens by years end.
With 15 weeks to go, I know that my #HIVE goal is unattainable this year but I'm still working at it. As for my #CTP goal, I don't know how far I will get but as long as things keep going as they are or better, I know I'll be at least halfway there.
See Ya next week!!
Posted Using LeoFinance Beta
---
---