Today I Start My Journey in The CTP Content Challenge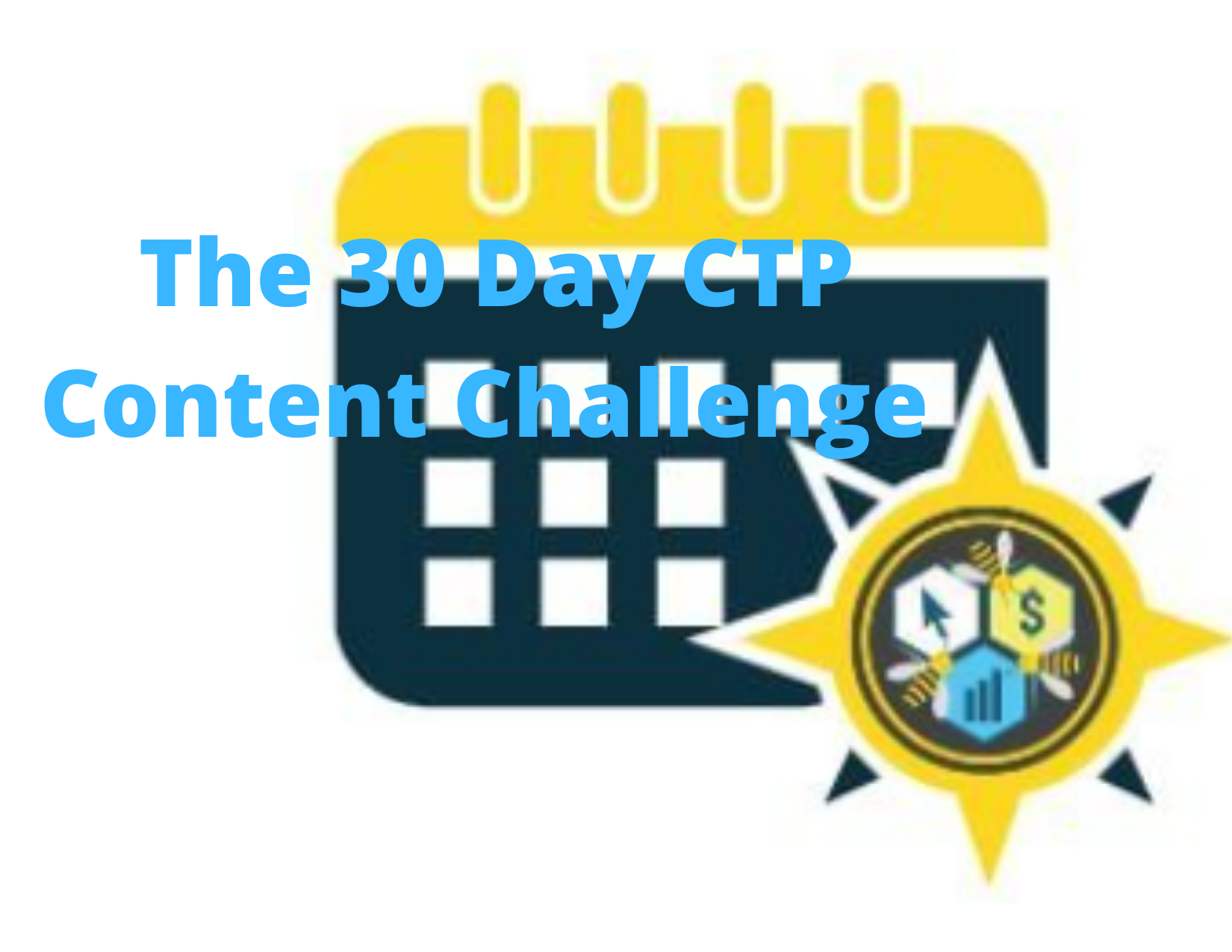 Made in Canva with photo from CTPcontent challenge
I have been waiting for this day to arrive and it's here!
Below I share with you my #CTPContent Calendar with and explain what I'm planning to complete this challenge.
My Calendar: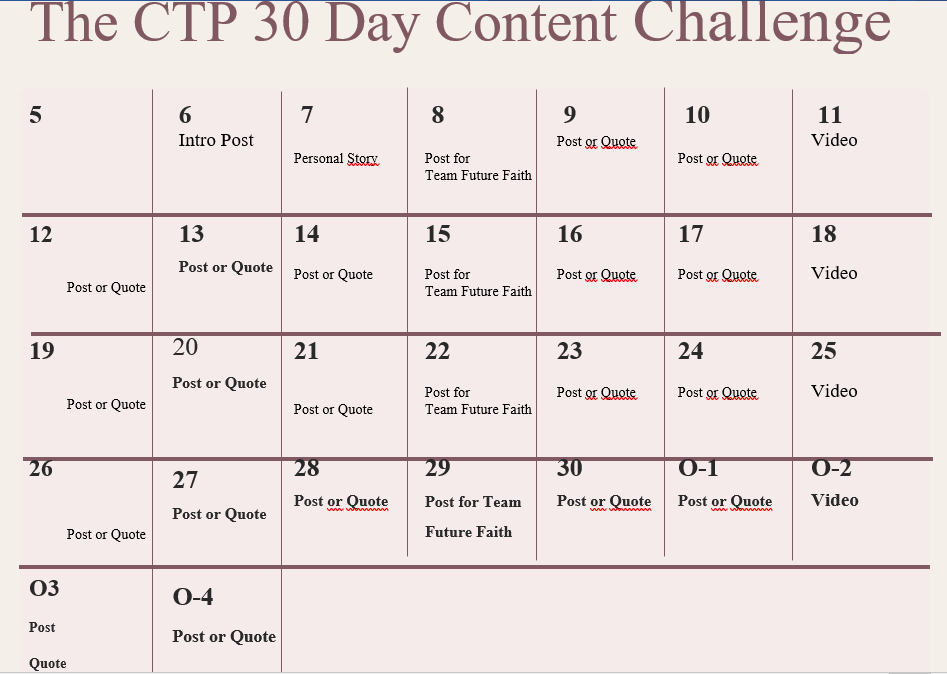 As seen in my calendar I will do a video each week on Saturday to update you in how things are going and other happenings on my journey.
On Wednesday I will post about my community in the works. I started this community some time ago and have not been able to really give it much attention because of things going on in my personal life so I see this as a way to hopefully get it going and also to make it a regular habit of talking abut it at least once a week.
All other days just say 'Post or Quote', this is because my days change daily and it's hard for me to stick to a schedule. Also, sometimes when that ole writer's block kick in, I would just resort to a quote.
I have many post that I had prepared for but never wrote so I will probably use some of them. While I have many ideas of what I want to do to get through this 30 days (and hopefully build some habits) I never know for sure where my mind will take me so that's why I just say post or quote on most of the days.
During this challenge I will not only use hive but I will look forward to becoming more active in some of my other sites where I had fallen off of using them to actually engage with others. I need to get back to engaging with my audience and fellow community members.
In addition to #CTPTalk and #Hive will be using social media sites such as:
Torum Noise.cash Dbuzz
Twitter Instagram Facebook
Odysee is my choice for videos
And most of my post will come from my websites:
PLRArch
SuccesswithCharletta
Team Future Faith
These are my methods of attack and of course I will use email to engage with and grow my list.
This is the start of a beautiful journey!!
Follow me, come join me, Just ask me how!
See ya soon!!
Charletta Allen
---
---