Tokens On My Radar | What's That Token All About? ... Bite 1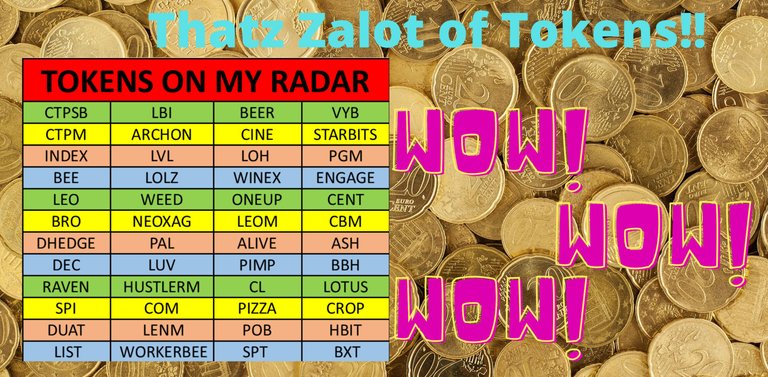 There is so much to learn & understand about all of these tokens I've charted. I like to take a moment to thank the followers & readers of this series. Some Hivians has been kind enough to share their knowledge of some tokens with me & I like to thank them and share the credit of this knowledge with them; @magnacarta, @shanibeer, @metzli, @mypathoffire, avatar @thisisawesome & ph1102, these are just some of those that have helped me in growing my knowledge. Thank you all!
On To The Tokens
I decided to start with the 'Tipping Tokens'. I love tipping tokens because it gives me a way to tip people for there added value to my post & comments. My voting power is not much right now it's very few who actually receive something from when I vote their content, so tipping allows me to give them something no matter how small it may be.
My chart now displays new totals as of 8/01/2022, this is to show the growth of each token. I will do this at the beginning of each month. I choose to do the tipping tokens first as I have already done poats on most of them which I will list below at the end of this post. I will however elaborate on any new info to me as well as on the tokens I haven't wrote about before, of xourse this will require more than 1 post.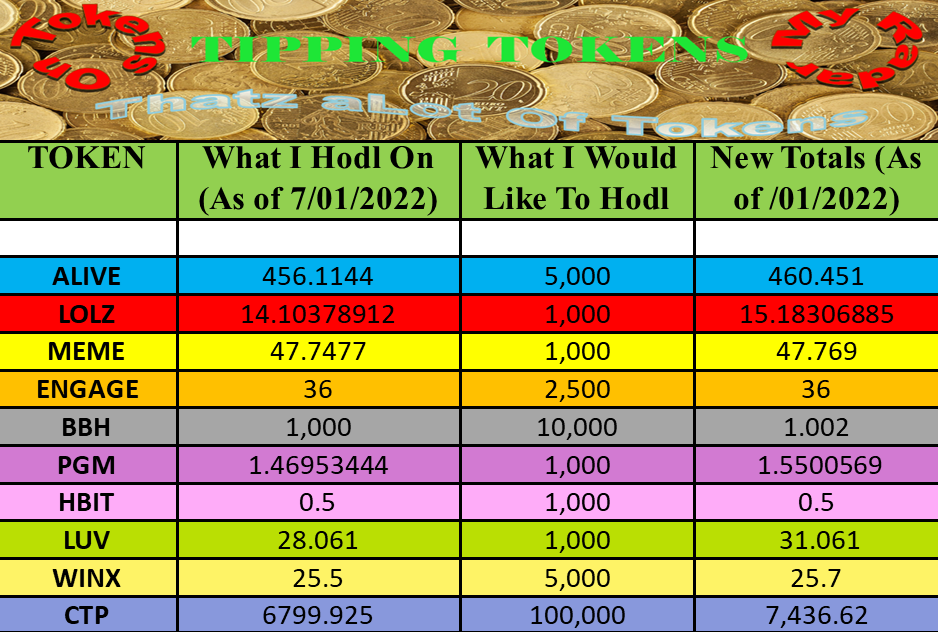 The 'ALIVE' token also pays out daily staking rewards, rewards on delegation to @aliveandthriving was just launched, & you get paid in 'ALIVEM' for that. They also have weekly staking contest and a weekly burn contest.
A multi talented token....... One token that does all that! What more can you look for in a token.
I also, found that a token I had on my 'to consider' list is crap & one I had on my 'no interest' list actually pays you in Hive, so now I'm considering it and I need to do a little more research on that and will include it in the near future.
That's all for now, as I have not been taking such good notes cause I remember reading some other tips on a couple of other tipping tokens. So now this is making me change my note taking habits so I can keep up with things.
Articles on Tipping Tokens
Tipping Tokens - Rewarding Content At Your Request
Tipping Tokens, Are They Worth It?
Tipping Tokens | New On The Scene: Part 1
Tokens On My Radar Series
Tokens On My Radar! | Getting It All Together... Part 1
Tokens On My Radar! | Getting It All Together... Part 2
Tokens On My Radar! | Getting It All Together... Part 3
Thanks for reading & following along!!
See Ya next post!!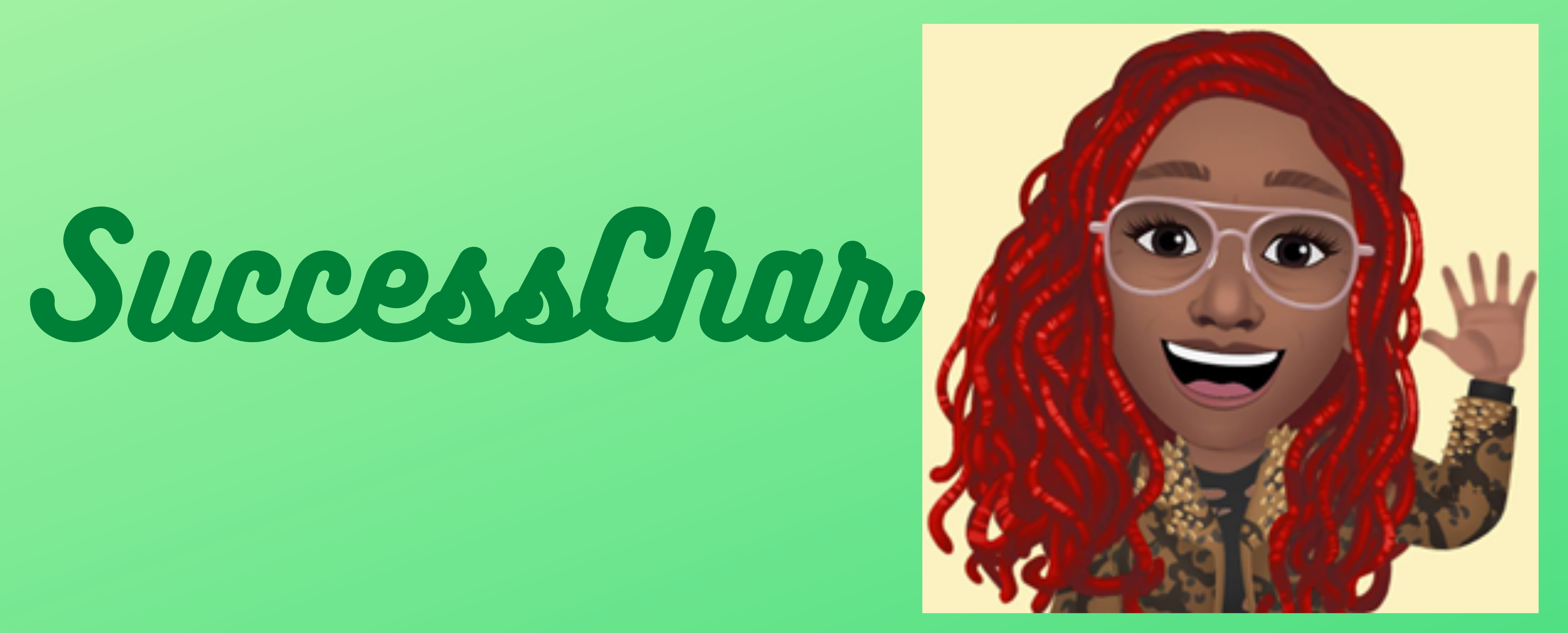 The Plan Series
Plan | Challenge | Journey ..... What's The Difference?
The Plan | Finding My Footing
The Plan | Not An Easy Task.....
The Plan | Snapping Back To The Grind!

THE PIZZA PLAN IS HERE!! Get Your FREE Guide Today!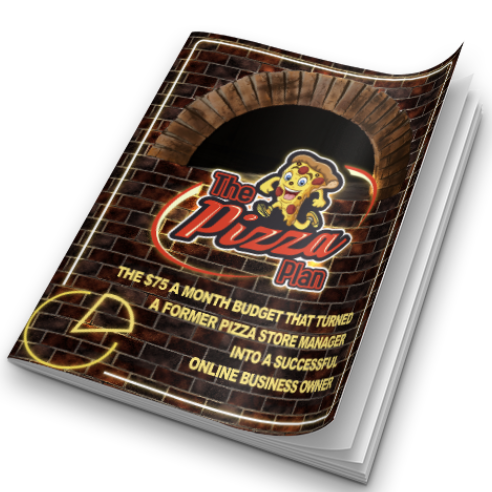 The header banner was made in Canva with pics of my own
All other pics are my own.
---
---