Tokens On My Radar | What's That Token All About? ... Bite 3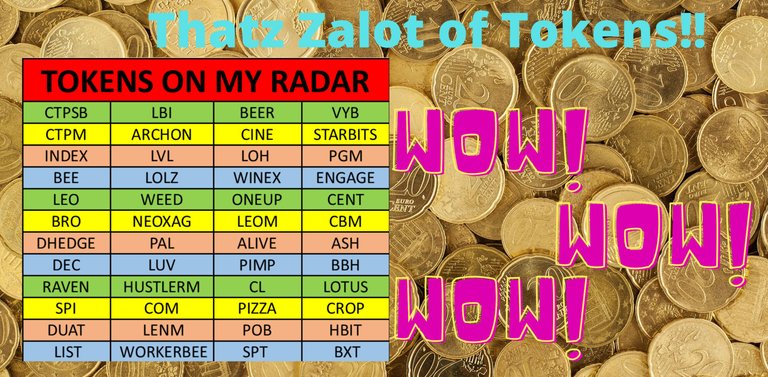 Today We're Talking Gaming Tokens!
For the love of playing games! I rather be playing right now, however, I need to do this post and there's more to life than playing games.
Why?
I love playing games on the computer, my cell, my tablets, I even still enjoy a good board game. But what better way to play games than on the blockchain and earn while you play. I will try any game out especially if it's going to earn me $$$.
Let's Take A Look At My Gaming Tokens....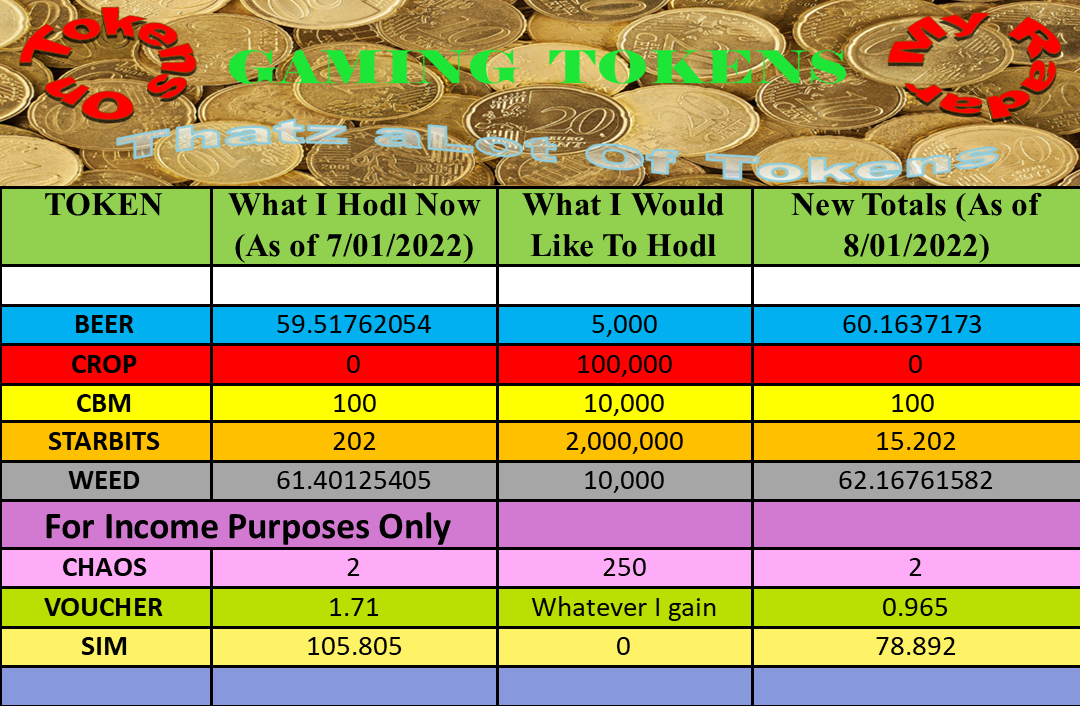 As I look into these tokens I find that some of them are not what they were and I can't say if they're better or worse than before.
So let's start with the one token that is what it's supposed to be....
STARBITS
This is used in the game Rising Star. You earn STARBITS for completing missions and when you have earned enough you buy the NFT cards for the game. You can also hold onto your STARBITS to become a millionaire in the game.
Thinking about playing Rising Star and getting some of those STARBITS......
https://www.risingstargame.com?referrer=successchar
CROP
This is another token that in an in-game token for the game dCrops. You need to hold crop & use it to buy items inside of the game. I also believe you are rewarded with CROP for you activity in the game. I have set up the game but have not really have the time to start playing, but it swwms like the kind of game I would really enjoy so I'll get into one day. You can also recieve HIVE rewards when you hold your CROP tokens in your wallet.
Want to play dCrops or even just want to have a look.....
https://www.dcrops.com/?ref=successchar
CBM
This is totally an in game token. While it is available on Hive-Engine, those particular tokens are not used in the game. CryptoBrewMaster is the game and they have changed a few things since I last been in the game. This is one of the games that consumed a lot of my time so I don't play anymore.
This is what I got when I pulled up CBM info on Hive-Engine.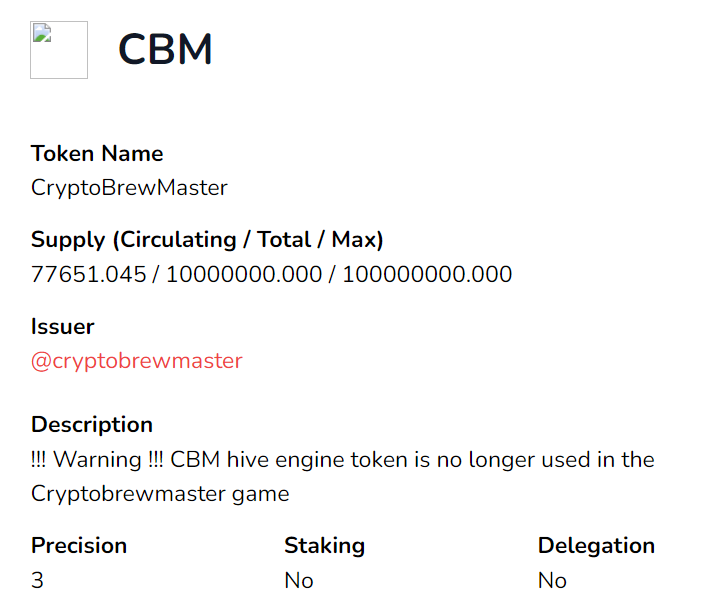 This definitely affects my interest in the token.
WEED
I thought this was a game token and at one time I know it was a tipping token, however it appears to be neither. This is the description from Hive-Engine.
Description
"WeedCash is a token for cannabis and psychedelic enthusiasts. First token to have SCOT bot enabled with a Nitrous front end, so you can earn WEED by staking, posting, and curating cannabis and psychedelic content! Use Cases - Buy WeedCash branded gear, CBD products, hemp flower, and smoking accessories with WEED at weedcash.store - Spend WEED on WEED Fests and earn WEED from WEED Farms on dcity.io - Spend/burn WEED by promoting your post on weedcash.network"
This is also a token that has now been affected by it's descriotion & I will inly stack what I need should I find that it is still a tipping token.
I do know that the game dCity drips weed from 'weed events' in the game.
BEER
What a delightful drink, espically ice cold!
Well, I haven't been keeping up with this one either. When I went to their website, I get a 404 code,so unless they chaged the website and didn't update the info in Hive-Engine.
This is the description from Hive-Engine......
Description
"The third most drunken liquid on earth got his own token - Enjoy the fun. STAKE your BEER and have more fun. For each 24 staked BEER you can call once per day the Beerlover with "!BEER" to tip 0.1 BEER free of charge to someone. Just by typing !BEER into a comment. For 240 staked BEER you can call 10 times".
I also ocassionally get drips of BEER from other places but not sure where. Ny plan at this point is to use the tipping feature.
CHOAS & VOUCHER
Both of these are in relation to splinterlands and I get drips of VOUCHER from holding the INDEX token, since I don't play the game anymore, I'll just let it stack and use it as needed to buy other tokens.
As for CHAOS, it's like buying a pack of cards for splinterlands. I know you wonder why would I want these if I'm not playing the game. Well, it's an investment for the future, the far future. I will stack these until there is no more packs available in the game and then I will sell them for a nice markup.
SIM
This is another game that I am no longer playing and in the process of liquidating all of my assets. SIM tokens are the currency of the game dCity. I also get drips of SIM from other tokens I hols. Once I have completely sold off all my assets (which is going to take a while) I will then swap out the tokens for other tokens.
There are other games coming on the scene and some of the tokens are not in Hive-Engine or are not available just yet. I am waiting for Ragnorock, Chifibots, and whatever this new game is by the makers of splinterlands. When they happen, then I will be able to redo my lsit for 'Games On My Radar'.
Disclaimer
Now I ain't no PRO & I'm surely ain't NO FINANCIAL ADVISOR...... I just like what I'm doing and want to share this info with you. BE WARNED that this is an investment of your time and maybe your money & I am in no way obligated to you or anyone else as to the results you get from the info in this and any other of my posts. I bare NO RESPONSIBLITY to you or any of the tokens & their providers. DO YOUR OWN DUE DILIGENCE!
Thanks for reading & following along!!
See Ya next post!!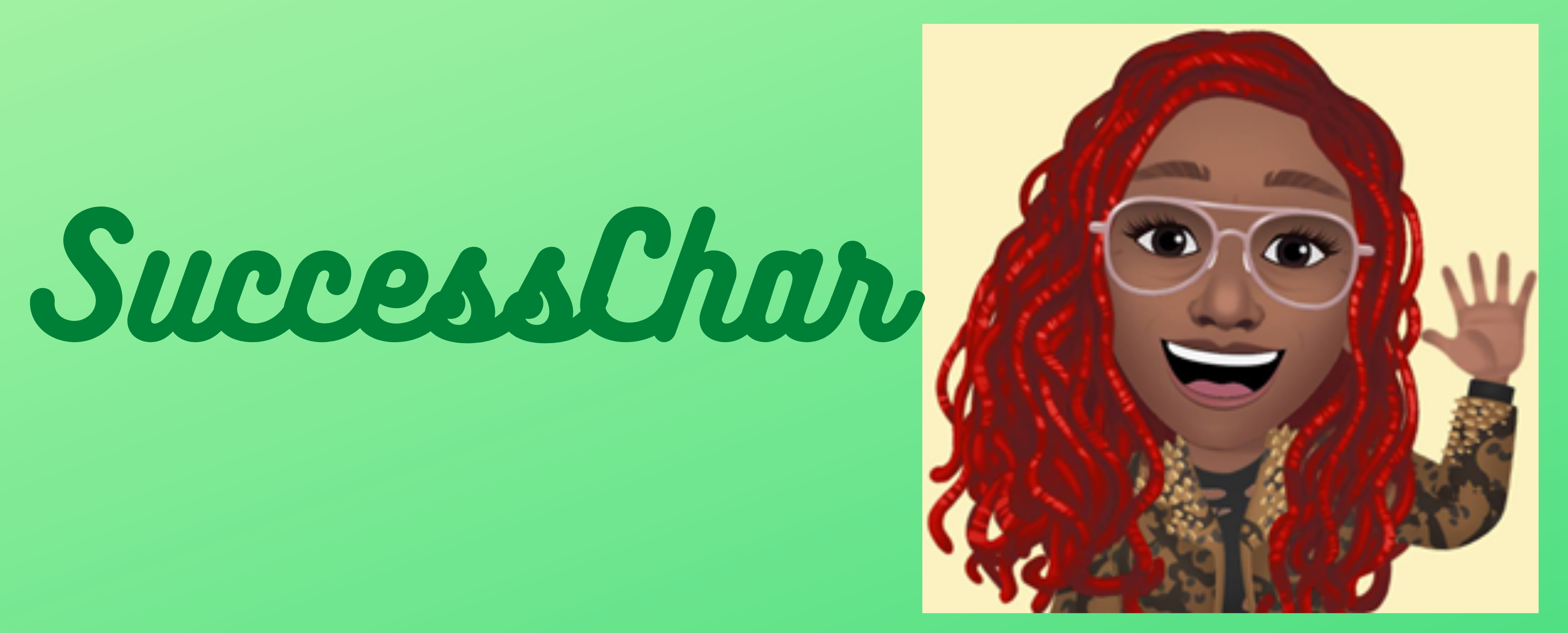 Missed Earlier Post From 'Tokens On My Radar' Series?
Tokens On My Radar! | Getting It All Together... Part 1
Tokens On My Radar! | Getting It All Together... Part 2
Tokens On My Radar! | Getting It All Together... Part 3
Tokens On My Radar | What's That Token All About? ... Bite 1
Tokens On My Radar |What's That Token All About? ... Bite 2

The Plan Series
Plan | Challenge | Journey ..... What's The Difference?
The Plan | Finding My Footing
The Plan | Not An Easy Task.....
The Plan | Snapping Back To The Grind!
Life Happens, Work Happens...... | The Plan

THE PIZZA PLAN IS HERE!! Get Your FREE Guide Today!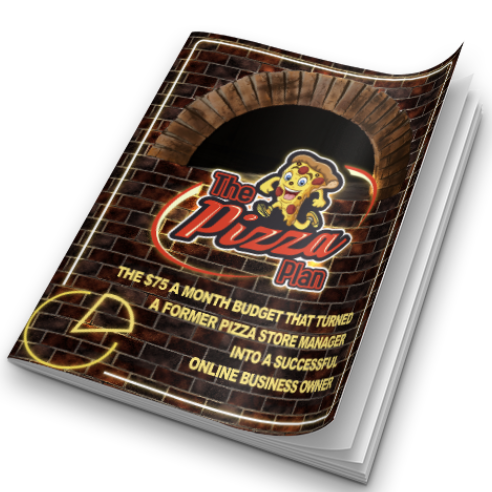 The header banner was made in Canva with pics of my own
All other pics are my own or screenshots I took.
---
---