Can crypto holders recoup losses in court? - YahooFinance - Reuters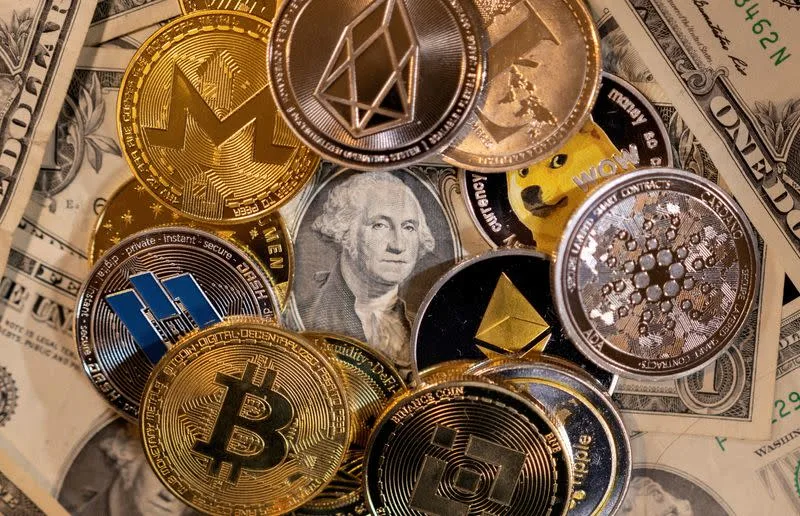 YahooFinance has picked up this explainer by Jody Godoy published in reuters.com. Highlights:
"WHO IS BEING SUED?
Companies that created cryptocurrencies, exchanges that facilitated their sale, and individuals who promoted them have all been sued.
Investors are also suing celebrities who have publicly touted cryptocurrency. A lawsuit filed in Los Angeles claims Reality TV star Kim Kardashian and boxing legend Floyd Mayweather Jr. engaged in a cryptocurrency pump and dump.
LEGAL HURDLES
A wave of lawsuits brought in 2020 against exchanges alleging they fueled an illegal boom in digital coins largely failed after judges found some of the claims were filed too late or had too little connection to the United States.
HAVE ANY CRYPTO HOLDERS WON MONEY IN COURT?
While many cryptocurrency lawsuits are pending, the SEC has reclaimed some funds for investors in a handful of digital assets through settlements.
But even after a settlement, investors may face long waits and still end up with less than they shelled out.
Source credit and full story - https://finance.yahoo.com/news/explainer-crypto-holders-recoup-losses-100234859.html
https://www.reuters.com/business/finance/can-crypto-holders-recoup-losses-court-2022-06-24/
Free Bitcoin - Poorman's Bitcoin related links:
How to build your own bitcoin mining pool for free:
https://peakd.com/hive-167922/@successforall/poor-man-s-bitcoin-why-i-use-crypto-tab-browser-as-my-free-bitcoin-mining-pool
Relaunching Minnows Helping Minnows Project With Cub DeFi - Free DeFi - Poorman's DeFi
https://leofinance.io/@successforall/relaunching-minnows-helping-minnows-project-with-cub-defi-free-defi-poorman-s-defi
How to Onboard Millions of People into Hive? Do NOT Ask Them to Join Hive:
https://peakd.com/hive-167922/@successforall/how-to-onboard-millions-of-people-into-hive-do-not-ask-them-to-join-hive
Posted Using LeoFinance Beta
---
---