WOO Daily Giveaway Win WOO - 70 (Ends 15 September 2023)
Hi Friends , Welcome to my WOO token giveaway of today
Participating in this giveaway is very easy and just require to comment on this giveaway before . I will pickup the the winner using Hive Comment Picker
Today Giveaway :
WOO for Giveaway : 70 WOO tokens
Rules of Giveaway participation :
Add a comment to this post if you want to participate.

Please follow me so that you don't miss the next giveaway but not required.

Please remember to mention your WOO game user id in comment if it is different then Hive user id used for the commenting.
The giveaway is active until the next publication
Timeline for the give away is 9 pm IST or 3.30 pm (Friday)
Previous Giveaway Winner.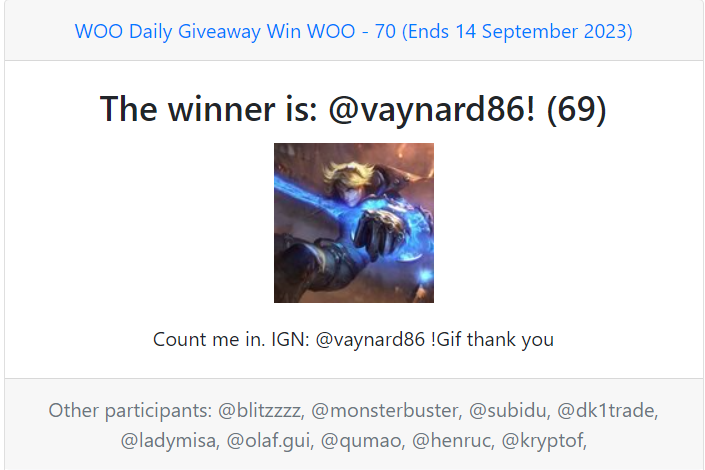 WOO Transfer Details

About WOO Token.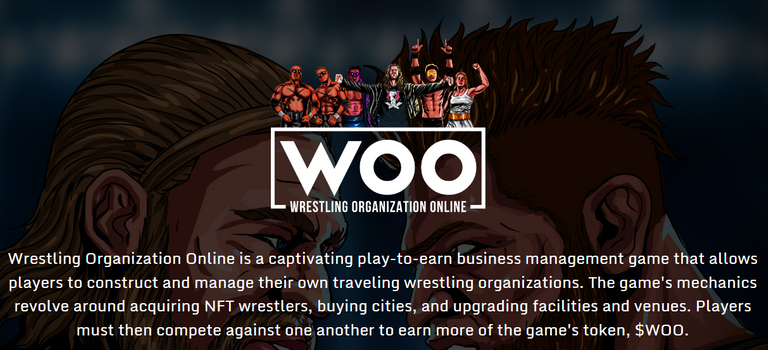 WOO is the token of the game created by Wrestling Organization Online which empowers player to create and manage their wrestling team. The game is basically based on TCG mechanics and players can have the wrestlers as their NFT. Game has concept of the lands also which has parameters of "Fans" ,"Wealth" and "Population". WOO is earned as rewards for playing the game.
Buy Land and cards in the game.
Land can be still purchased in game [here] (https://play.wrestlingorganizationonline.com/land-sale) officially.
Secondary marketplace in game can be accessed here
WOO packs are no longer available in game site but can be purchased at Hive-Engine at here , here and here
Earn Woo by Staking also
WOO has staking APR of 16.55% , staking WOO helps in earning more WOO.
---
---