A real gem from Cyprus
Alina 1997 – Panayia Wines Cyprus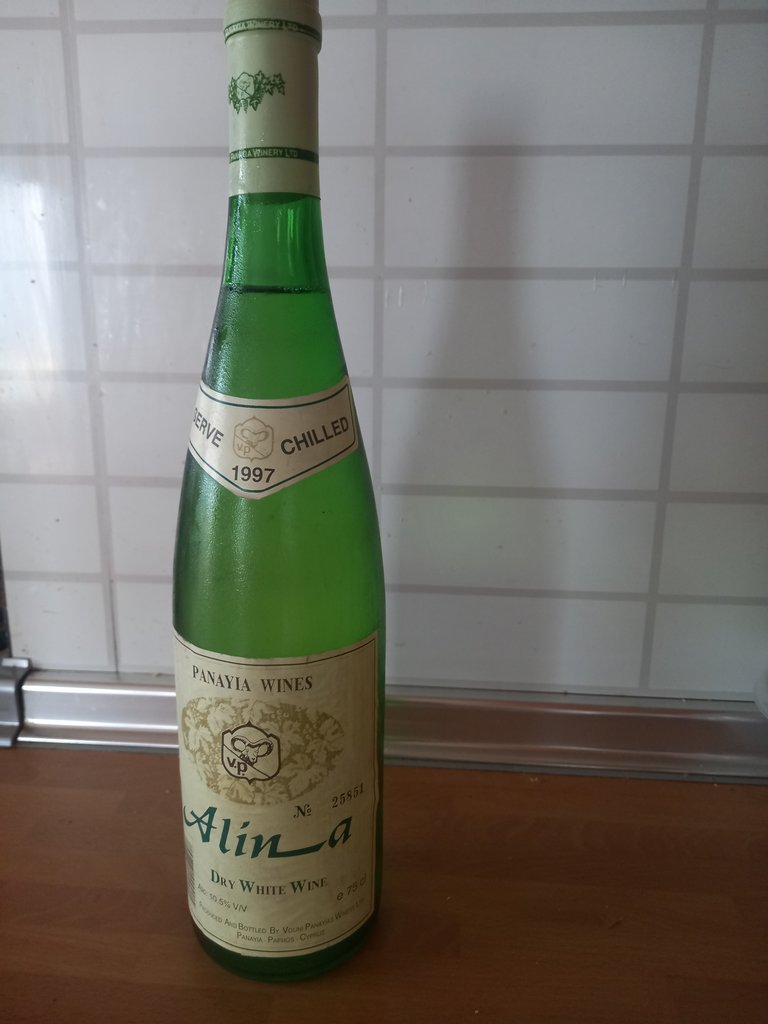 After two years working for the Colruyt Group and extending my knowledge about wine through several courses, back in 2004 I worked my first destination for Thomas Cook (Tour Operator) in Cyprus.
Cyprus is a fantastic island for wine lovers, with traditional wineries, old villages – the main village is called Omodhos – in the Troodos mountains, and a wide variety and tradition in predominantly red wines.
However a lot of white wines are being produced as well. Both with traditional "French" grapes like Sauvignon Blanc and Sémillon and local varieties like the Xinisteri grape. Wine from this grape is very accesible, fresh and at the same time with a good body, so that one could drink the wines being a refreshment but as good with a dinner. For this reason Alina from Panayia Wines was my absolute favourite white wine during my 8-month stay in Cyprus.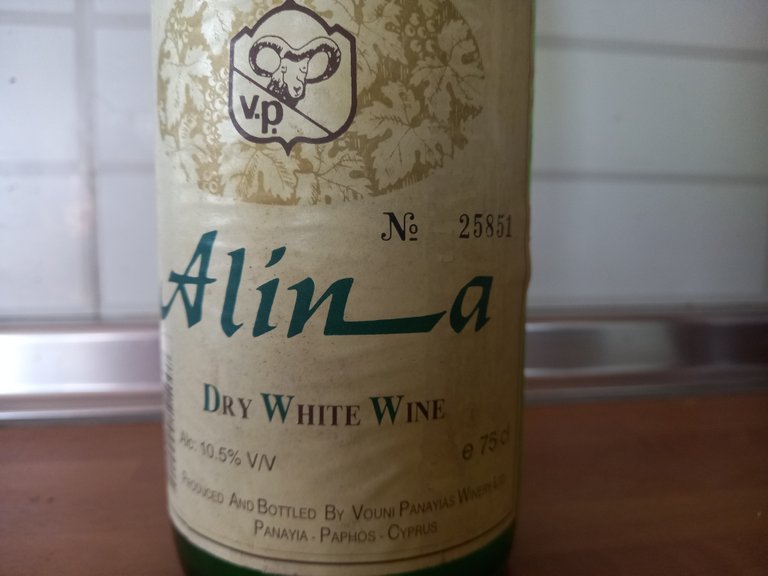 At the end of my stay someone gave me this numbered "bottle 25851" from 1997, telling me that this bottle would be even better than all other Alina wine bottles i had been drinking so far. I couldn't really believe a 7-year old "local" wine could be still that good and it would have been oxidated, so I decided to keep it as a collector's ítem. I continued my travelling (and working) around the world for the next 8 years and the bottle stayed in my grandparents cellar (merely because the few days per year I'd spend in Belgium were not enough to choose this bottle to drink it.
When a few years ago I started to move my wines to Mallorca, I gave priority to other bottles which i would drink and my most rare and expensive bottles which I'd collect. The Alina bottle stayed with my grandfather till about two years ago I had to empty the cellar because my grandfather went to live in a home for elder people. Still I'm limited with storage space at home, so the bottle moved to my brother's cellar till Eastern 2022 when I moved my last bottles to Mallorca.
I noticed that I overtook and don't have enough storage space for the last 20-25 bottles I brought so I decided to open this bottle which would be bad and / or oxidated anyway and I wouldn't want to keep it (closed) at high temperatures.
For the next soccer match I went to watch in my friend Joeri's house, I took it, waning him that it probably would be bad but that I would like to try it anyway. How big was my surprise that this wine hardly had changed over all these years. Not only it hadn't been oxidating, it also kept its sours and freshness, and after being open for half an hour, it even got rid of the "sharp" taste we could notice just after opening.
I'm very happy that I've been drinking this bottle and I wouldn't doubt a moment to buy again a bottle of Alina wine when I'd be in Cyprus, and why not, another one to age 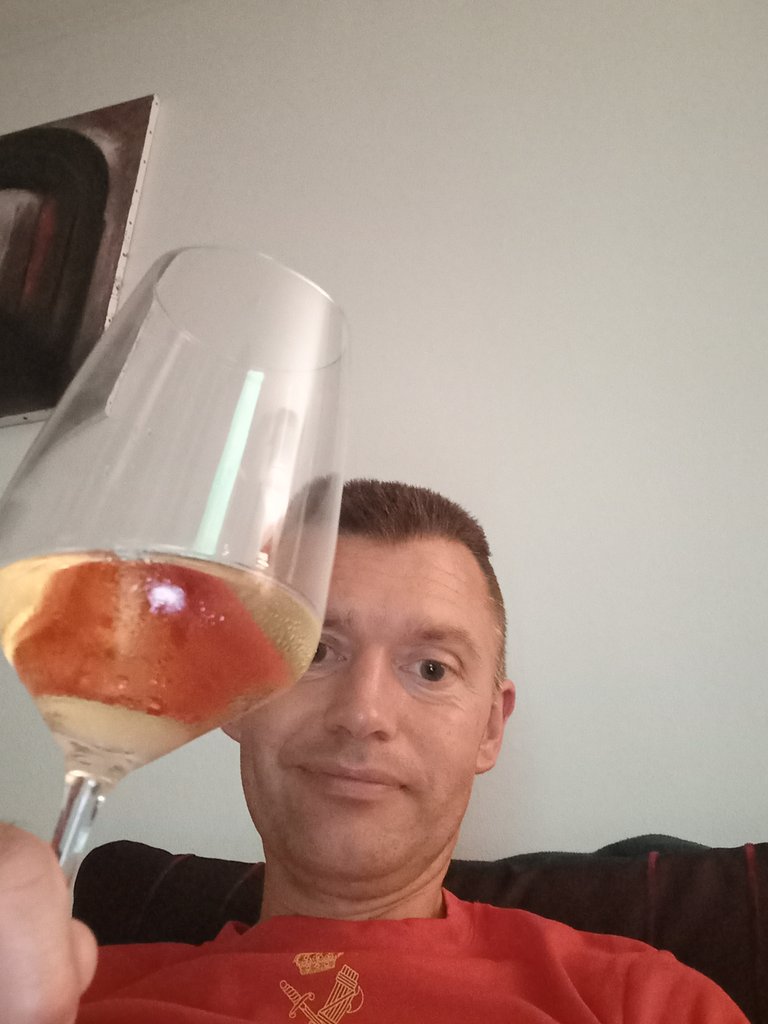 ---
---