New Coffee Maker : Let's Try This
Hello guys....
As I said in the previous post, I just bought a coffee maker as a birthday present and this time I will explain how this coffee maker works and of course I will also try the results of this coffee machine.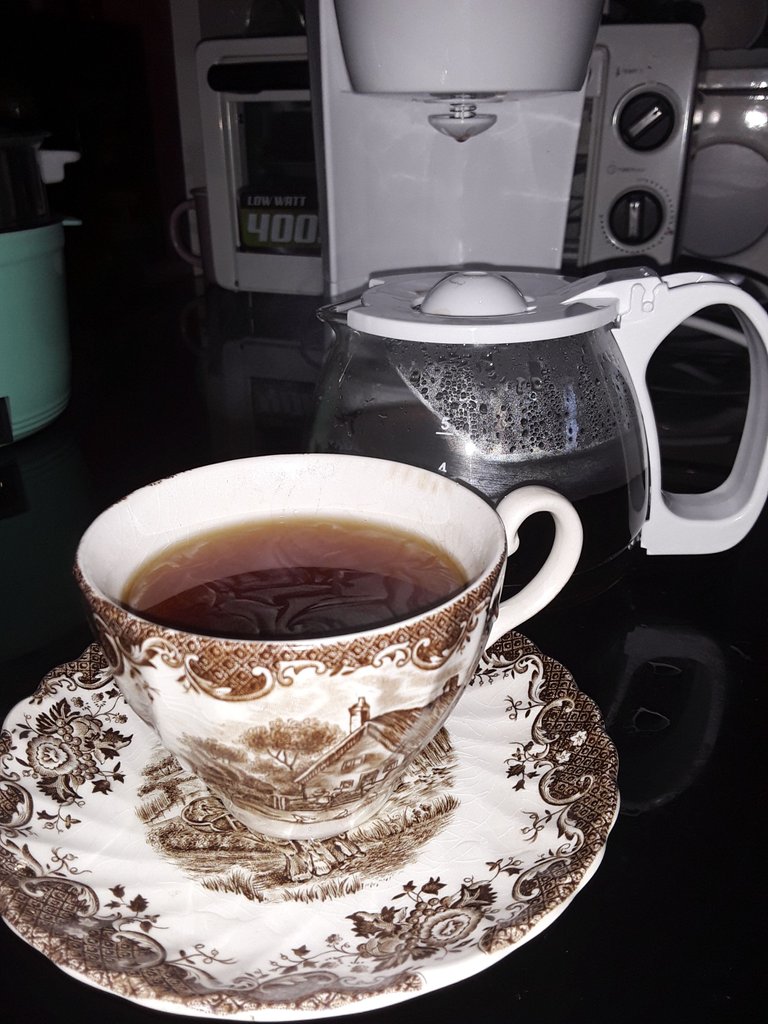 I bought this machine online from an application called BukaLapak, I bought a coffee maker with the Nankai brand. I've never heard of this brand before but they say this coffee maker is pretty good and what's more the price is quite cheap.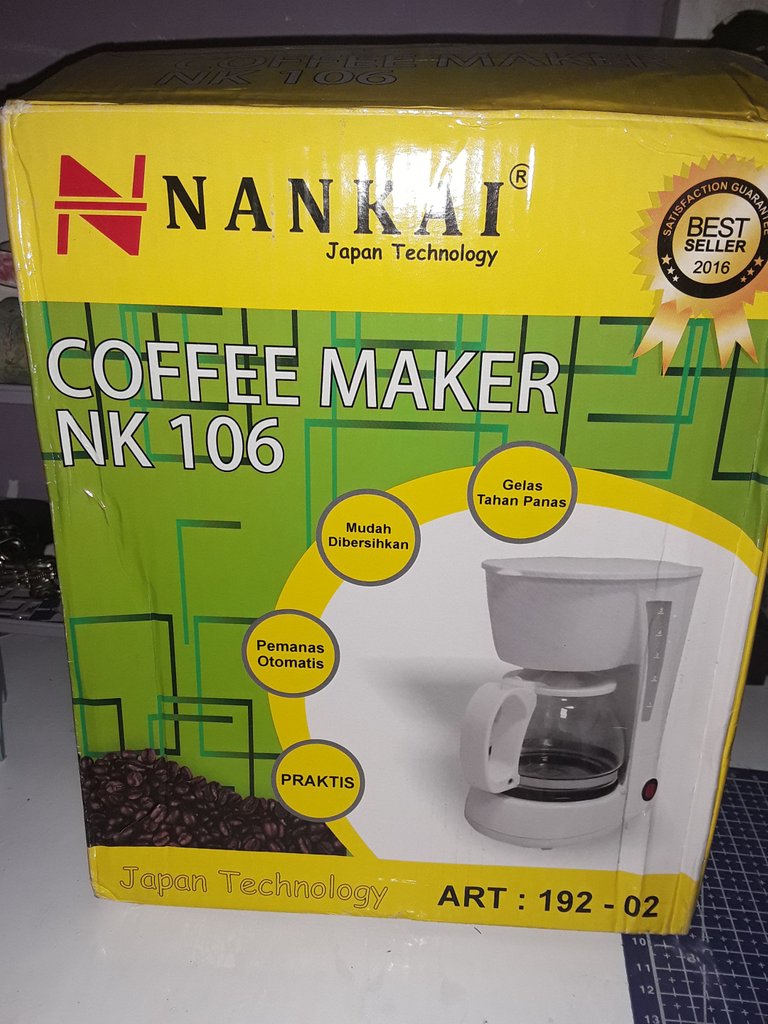 The coffee maker that I bought is white, with a capacity of 0.75 liters with 600 watts of power for cooking and 150-300 watts for heating. This coffee maker is not only for making coffee but also for heating, so we can drink it while still warm.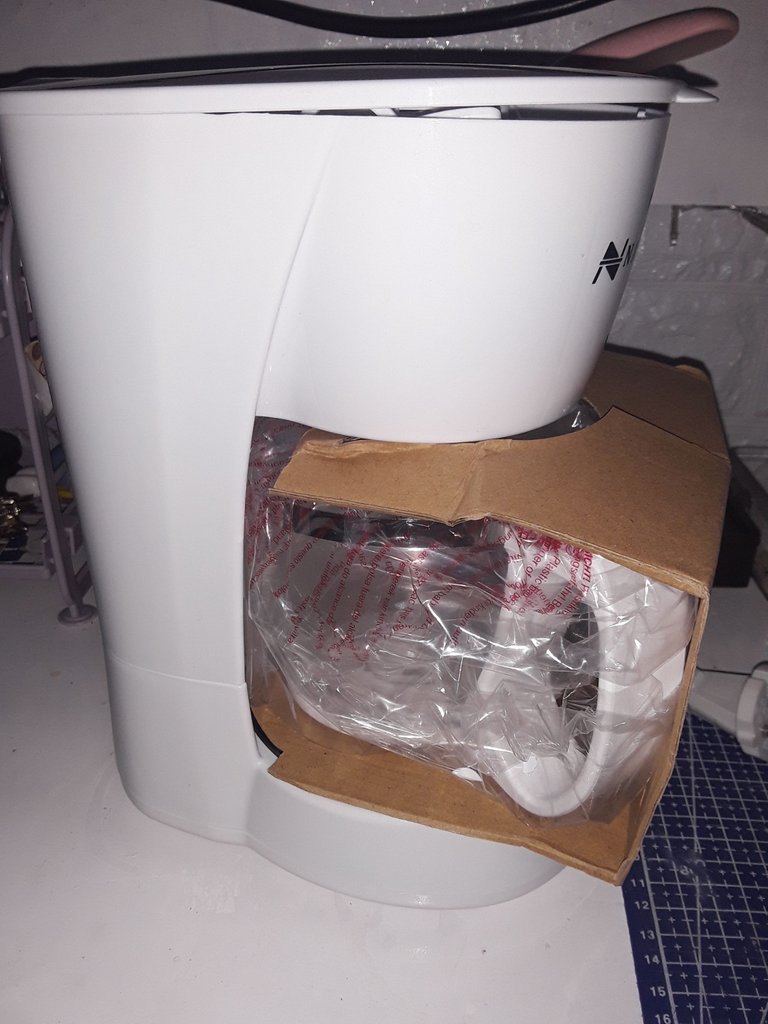 In one package this coffee maker consists of several parts, namely a coffee machine that is equipped with a heater at the bottom, a coffee filter with a small spoon to make it easier to move the coffee, then there is a funnel that will later be connected to the teapot, and the last is a glass teapot.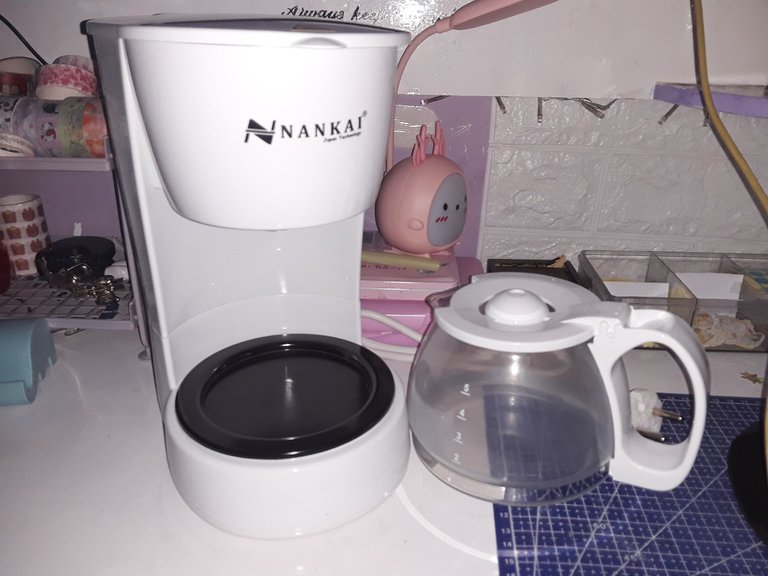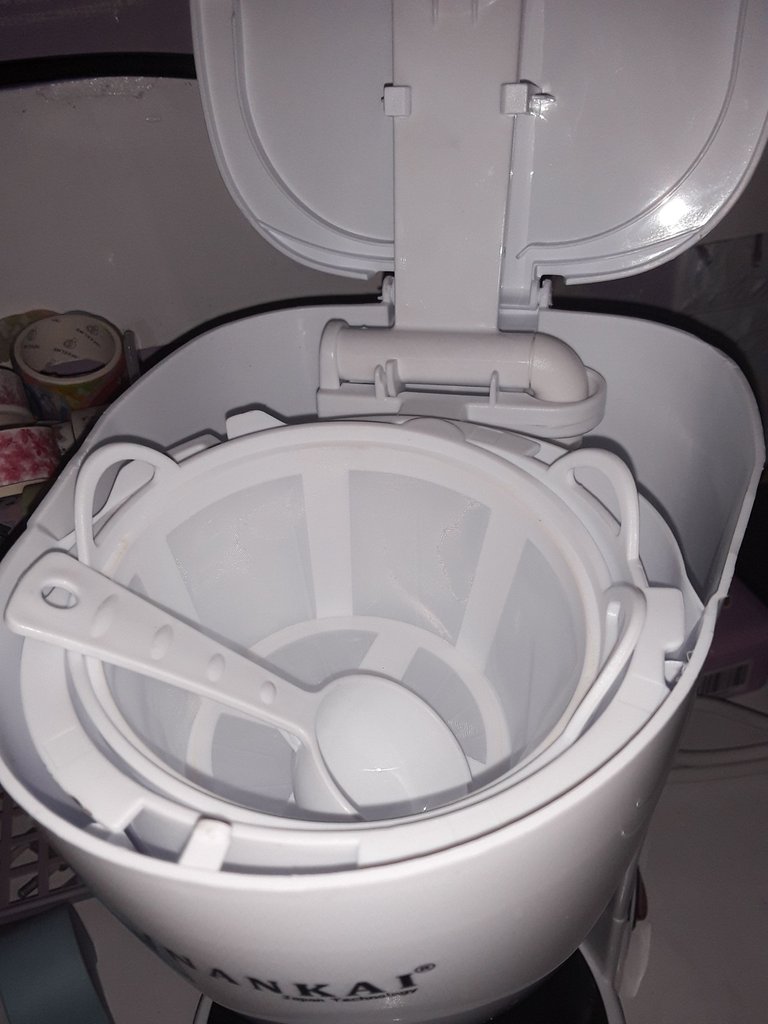 Making coffee with this machine is really easy, the first thing to do is to clean the inside first because it's still new so it's best to wash it before using it. Then if it has been washed clean then this can already be used.
To make coffee, you just need to put in the water you want, on the side of the machine there is already a water measure, then put the coffee grounds you want to drink into the coffee filter, enter it according to what you want right. Close the cover of the machine, then connect the machine to electricity and finally just press the on button and we just have to wait until the coffee drips into the teapot.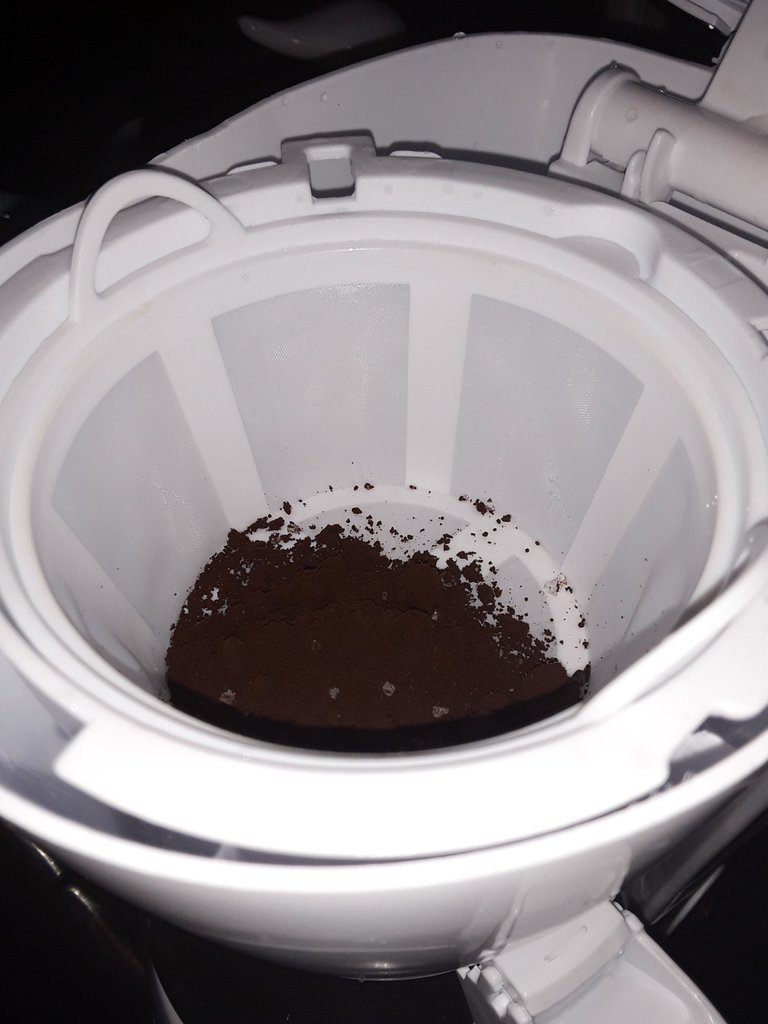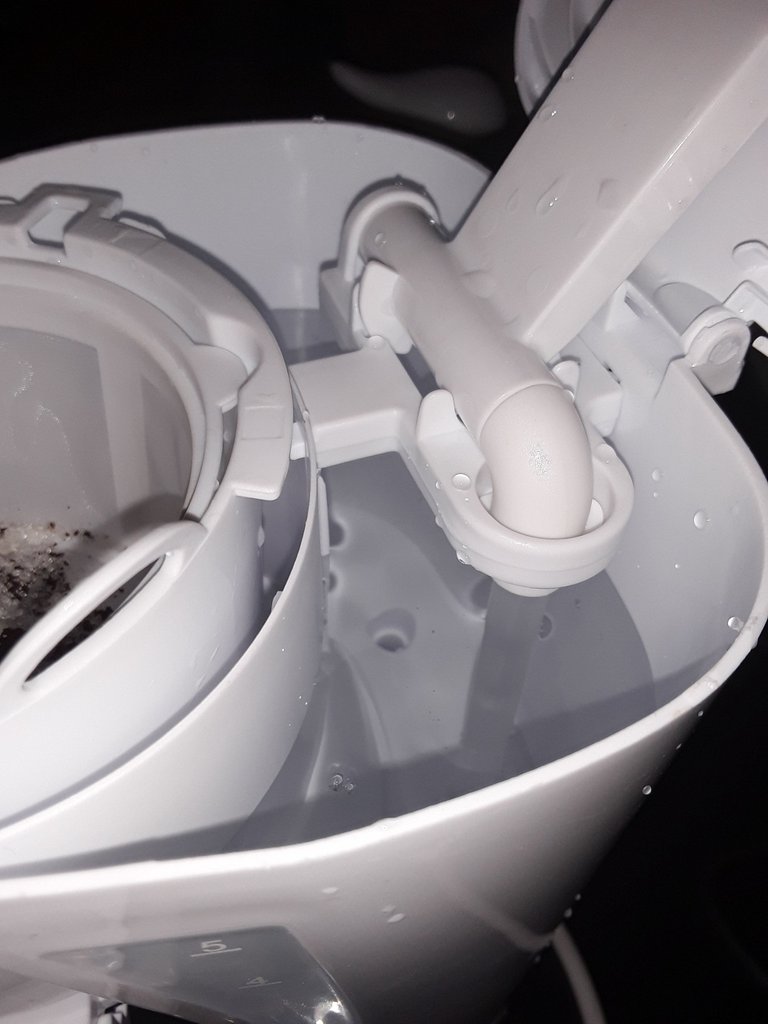 We just need to wait a moment until the water is cooked and will drip through the filtered coffee and end up in the teapot.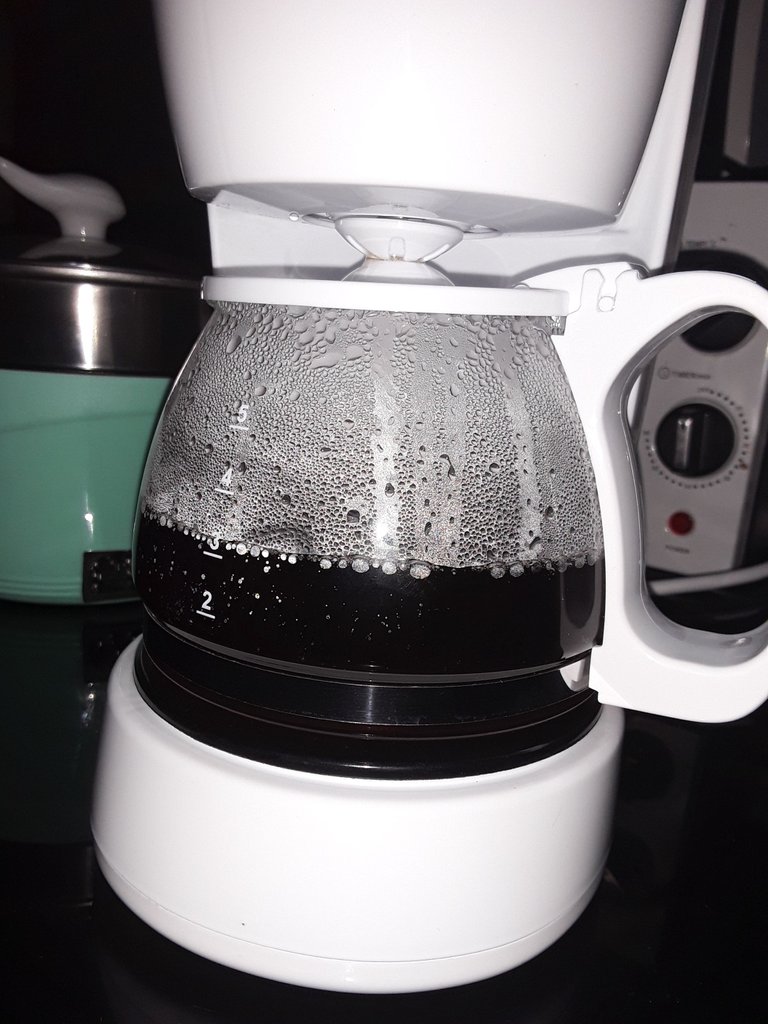 If all the water has dripped and entered the teapot then the machine can be turned off and the coffee can be poured into the cup. And the coffee can be enjoyed. Actually, the result is the same as coffee made in the usual way but this is much more practical.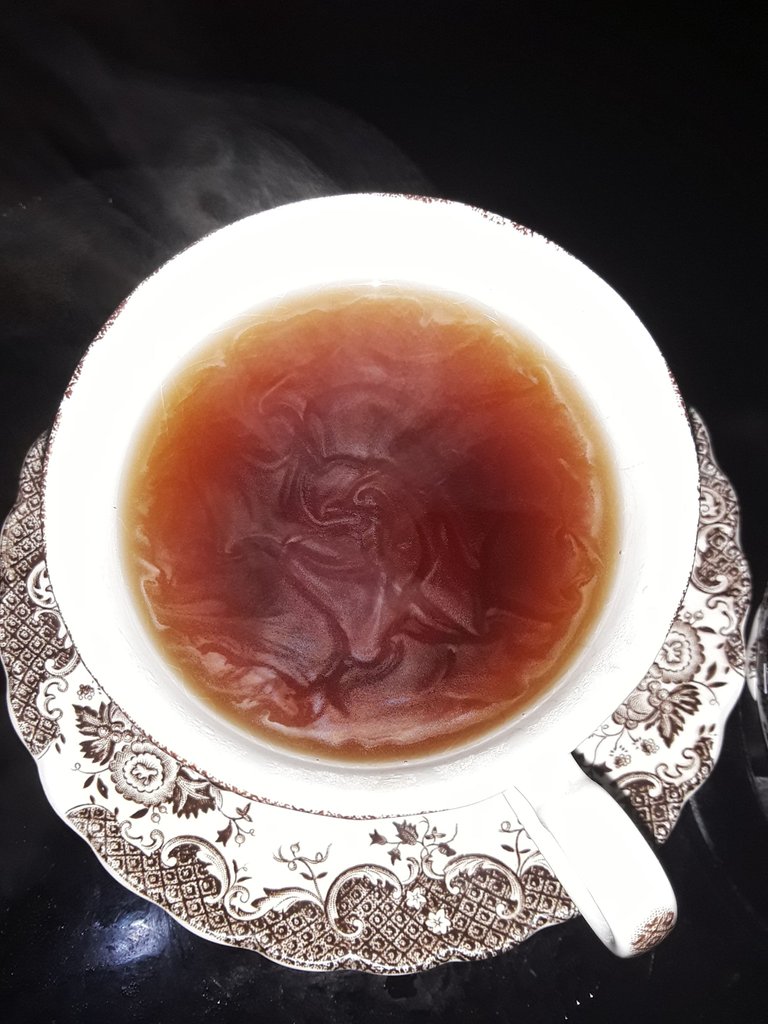 Because at my house I'm the only one who likes to drink coffee so I decided to put this coffee maker in my room, more precisely beside my study table. I do this to make it easier for me if I want to drink coffee while doing something in my room.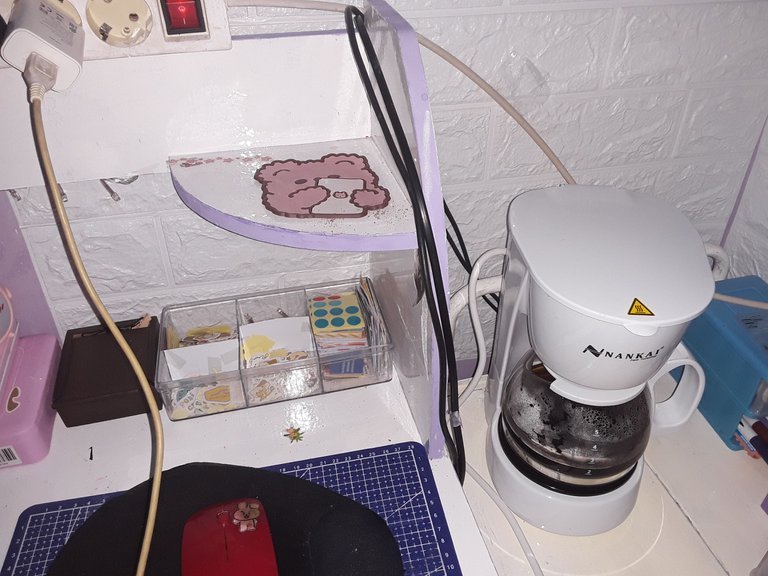 It's really nice to have this coffee maker, I'm grateful that I can finally buy this. Ah, and also actually this is not only for coffee but can also be used if you want to make tea.
Alright, that's it for this time. I will show again what I did in the next post.
Thank you for reading my post and don't forget to read my other posts.
---
---