My friend's plants / Les plantes de mon amie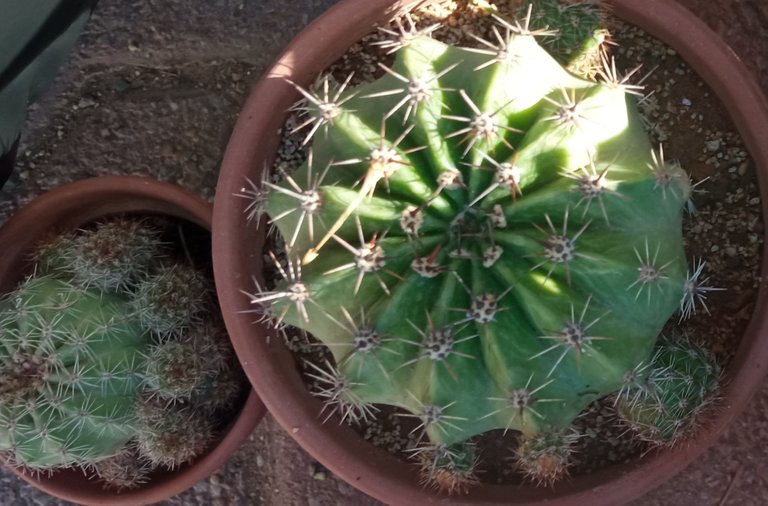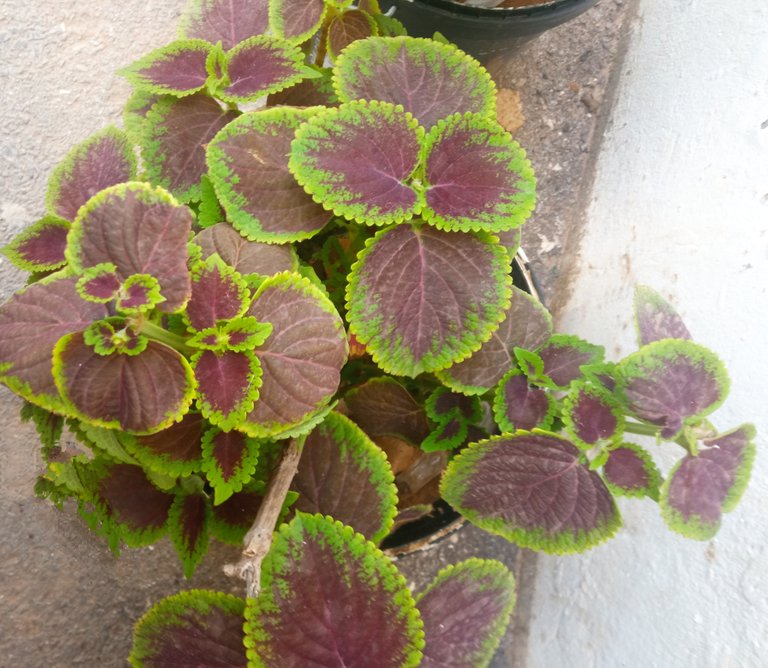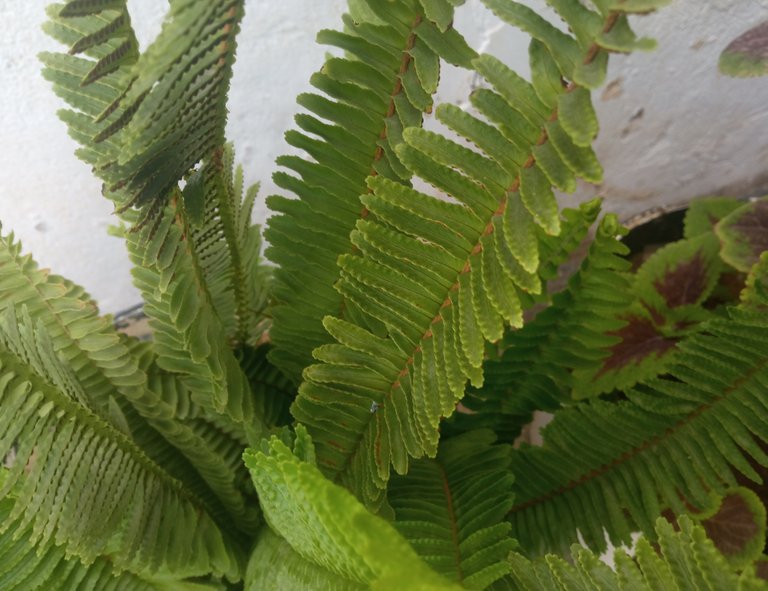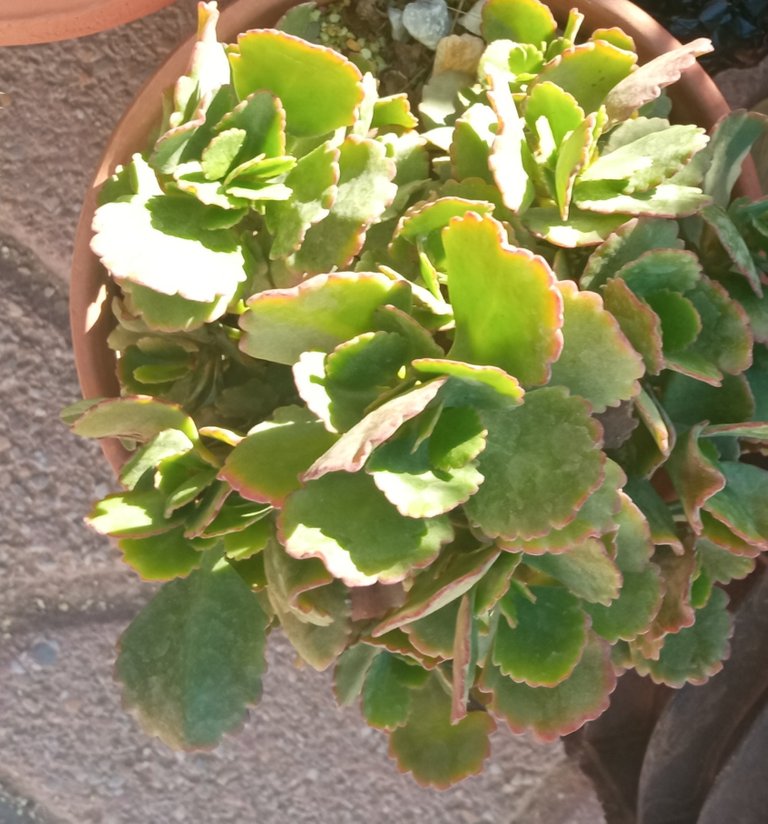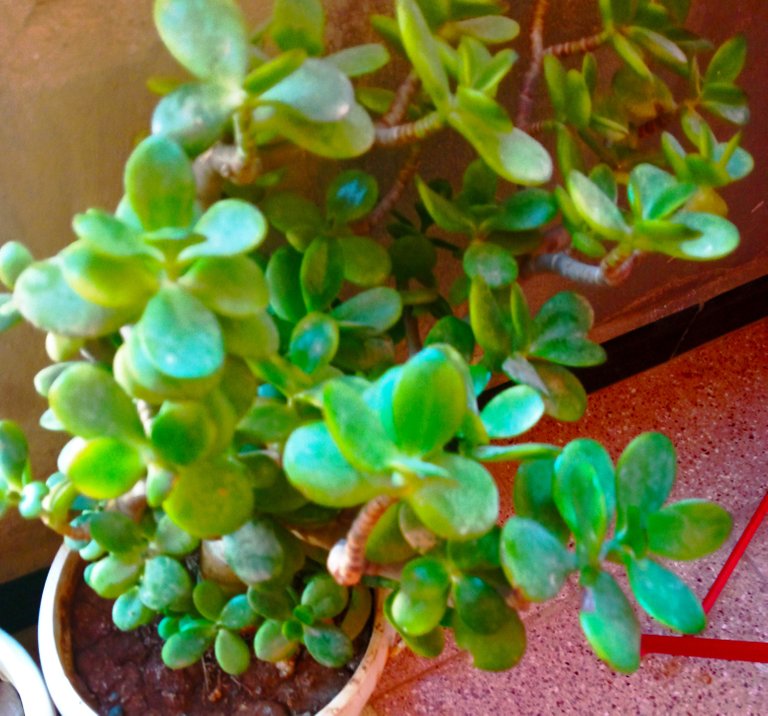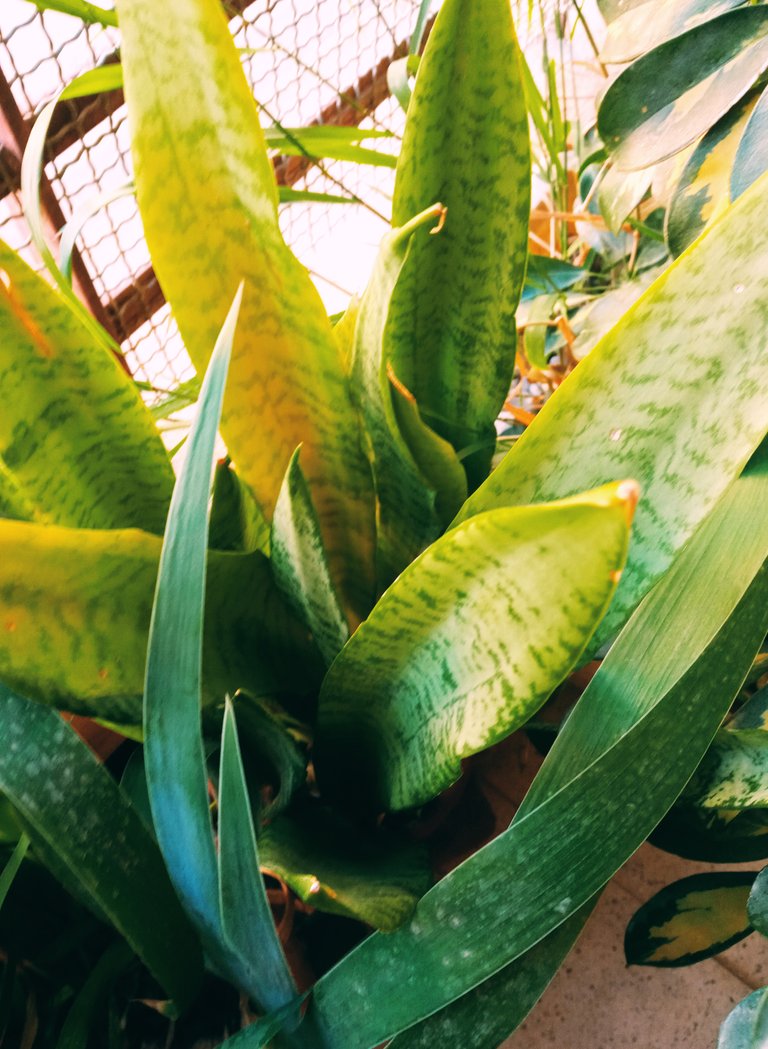 I visited my friend this weekend, she invited me for a tea, I already told you about my friend in one of my previous posts, she is of Syrian origin, a nice person who doesn't stop talking, I think it's in their traditions to talk a lot, she hardly let's you talk , which is certain ,you never get bored with her.
When I arrived at her house, I took some cakes with me, I don't like to go to people's houses empty-handed, she was delighted to see me of course, and so was I, I always have a nice time with this woman.
When I entered the small courtyard, I saw a lot of plants that adorn the place, are so beautiful, I asked her permission to take a picture of them, she granted it.
So I took my phone and I kept on taking pictures, she told me that you like plants, you should buy some, I told her that I have some at home and that I take pictures of these plants for another reason. She kept asking me questions, like I said she talks a lot, hard to concentrate with someone who talks so much.
I kept answering her, she seemed interested and I told her if she wants to join our platform it's easy. She said she would think about it.
Here are some pictures of plants that I took in her yard, beautiful plants, aren't they?
And it didn't take me long to join my friend and her guests, she has lots of friends. I'm not her only friend, I think oriental people really like the company of other people, they are very sociable. I spent a very nice afternoon with them, the tea, the cakes, everything was delicious.
########################
J'ai rendu visite à mon amie ce week-end , elle m'a invitée pour un thé, je vous ai déjà parlé de mon amie dans un de mes postes précédents , elle est d'origine Syrienne , une chouette personne qui n'arrête pas de parler, je pense c'est dans leurs traditions de parler beaucoup, elle cède difficilement la parole, ce qui est certain on ne s'ennuie jamais avec elle.
Arrivée chez elle, j'ai emmené avec moi des gâteaux, je n'aime pas partir chez les gens les mains vides , elle était ravie de me voir bien sûr et moi aussi d'ailleurs, je passe toujours un moment agréable avec cette femme.
En entrant par sa petite cour , j'ai vu plein de plantes qui ornent l'endroit , magnifiques, je lui ai demandée l'autorisation de les prendre en photo, elle me l'a accordée.
Alors j'ai pris mon téléphone et je n'ai pas arrêté de prendre plein de photos , elle m'a dit â ce point que tu aimes les plantes , tu devrais en acheter, je lui ai dit j'en ai quelques unes à la maison et que je prends ces plantes en photos pour une autre raison. Elle n'a pas arrêté de me poser des questions , comme je vous ai dit elle parle beaucoup , difficile de se concentrer avec une personne qui parle autant.
Je n'arrêtais pas de lui répondre , elle m'a semblé intéressée et je lui ai dit si elle veut s'inscrire à notre plateforme c'est chose facile . Elle m'a dit qu'elle allait y réfléchir.
Voilà quelques photos de plantes que j'ai prises dans sa cour , belles plantes, n'est ce pas ?
Et je n'ai pas tardé à rejoindre mon amie et ses invités, elle en a plein d'amies. Je ne suis pas son unique amie , je pense que les personnes orientales aime beaucoup la compagnie d'autres personnes, sont très sociable. J'ai passé un très bel après midi en leur compagnie, le thé , les gâteaux, tout était délicieux.
---
---