Pica our cat / Pica notre chat
My cat pica decided to have some fun with my kids, I guess that most of you knows my cat Pica , I talked about him in many of my posts , for who don't Know him , it's a cat who lives in my courtyard with other cats , sometimes hé likes to enter in my house asking for food, to have some fun with my kids , it's a cute cat and we liké it's compagny.
[FR]
Mon chat Pica a décidé de s'amuser un peu avec mes enfants, je suppose que la plupart d'entre vous connaissent mon chat Pica, j'en ai parlé dans plusieurs de mes posts, pour ceux qui ne le connaissent pas, c'est un chat qui vit dans ma cour avec d'autres chats, parfois il aime rentrer dans ma maison pour de la nourriture, c'est un chat gourmand qui aime manger tout le temps, et s'amuser de temps à autre avec mes enfants, c'est un chat adorable, nous aimons sa compagnie. Et aussi un bon chasseur ,pas une seule souris dans les alentours .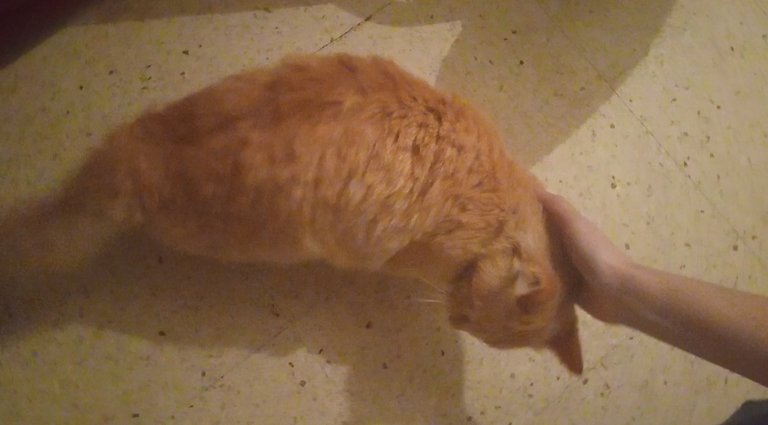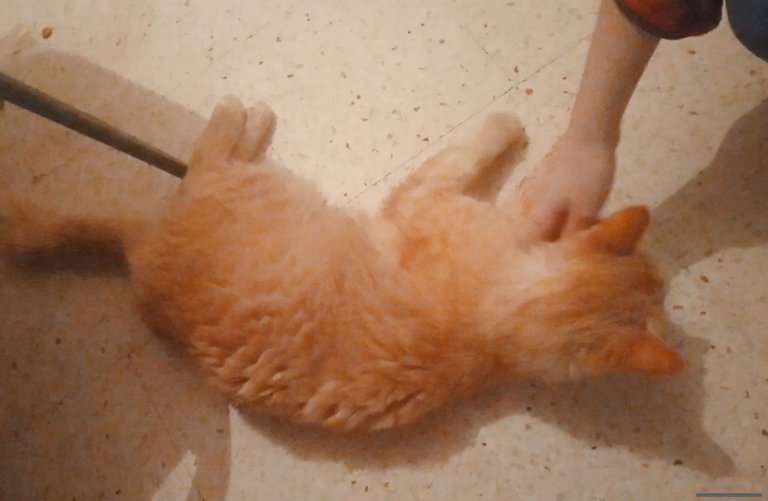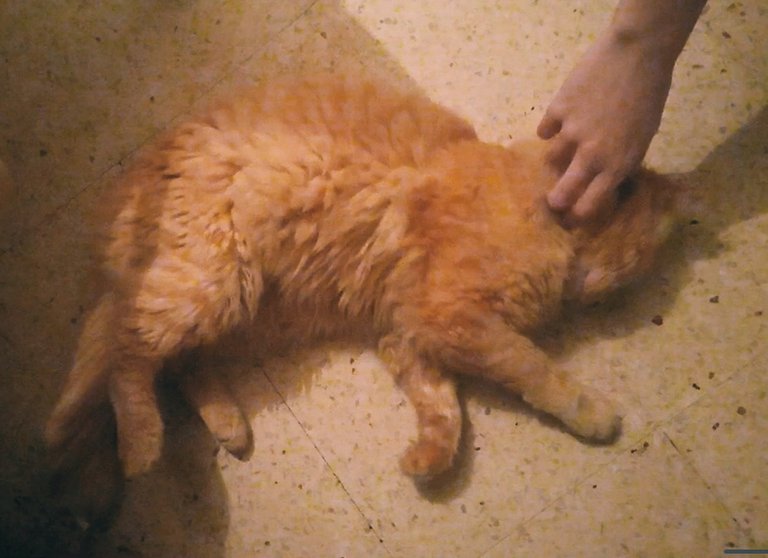 Last week Pica the cat got sick, he had a problem with his little paw, he couldn't walk on it, so we took care of him, we gave him antibiotics in his milk, luckily he still likes to drink milk.
We fed him well and he rested at home with us , thanks God after a few days he recovered and we were all happy to see him healthy again.
What is incredible is that you get used to animals, if they get sick you worry about them, and he is not at home all the time with us but it made us sad to see him sick, well that's over now he is out with his mates.
[FR]
La semaine dernière Pica le chat est tombé malade, il avait un problème avec sa petite patte, il ne pouvait pas marcher dessus, alors nous avons pris soin de lui, nous lui avons donné des antibiotiques dans son lait, heureusement qu'il aime toujours prendre du lait .
Nous l'avons bien nourri et s'est reposé à la maison avec nous et s'est rétabli, dieu merci , après quelques jours, il est redevenu comme il était avant et nous étions tous heureux de le voir en bonne santé de nouveau.
Ce qui est incroyable on s'y habitue aux animaux, s'ils tombent malades on s'inquiète pour eux , et pourtant il n'est pas à la maison tout le temps avec nous mais ça nous a rendu triste de le voir malade, enfin c'est terminé, maintenant il est à l'extérieur entrain de gambader avec ses congénères..
Photos about thé cat when hé was ill, hé wanted to sleep all thé day and night .
[FR]
Photos du chat quand il était malade, il voulait dormir toute la journée et toute la nuit .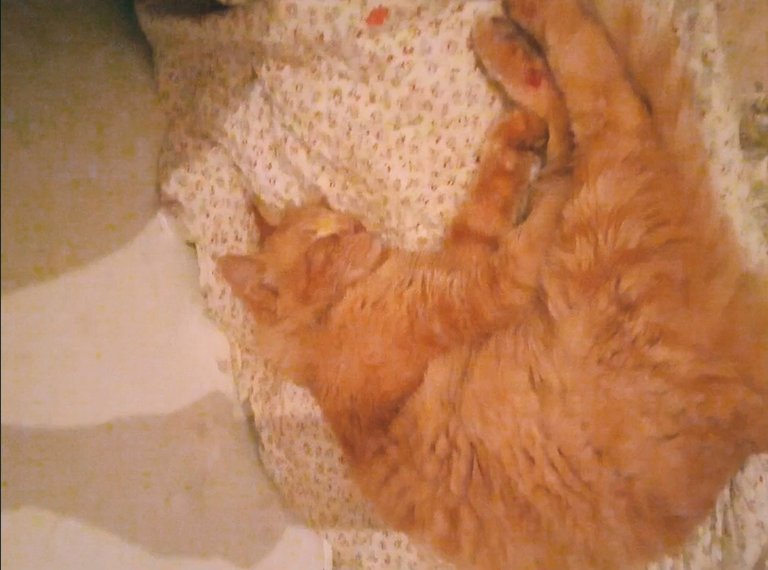 On this photo you can see thé médicine on his paw , it was a little serious, hé couldn't walk on it for few days .
[FR]
Sur cette photo on voit le traitement sur sa patte , c'était un peu grave , il n'a pas pu marcher dessus pendant quelques jours .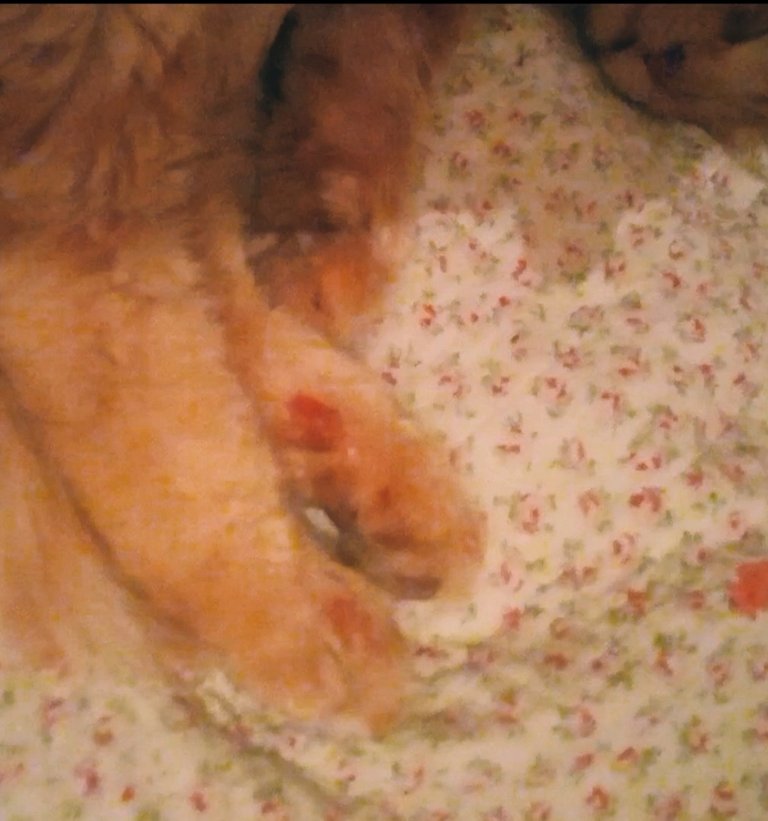 Now Pica walks properly and even climbs on the wall, funny cat.
[FR]
Maintenant le chat marche correctement et grimpe même sur les mur , attachant chat.
---
---