Eazy Peazy Quicky Cheezy — Cheese Noodles Recipe
So today and for the first time, I am going to share a recipe with you people. It's a simple recipe for cheese noodles. It's easy to make, and you can make it so fast.
I can cook. But I am not any Masterchef! I can cook quite a few basic native meals. But I thought to start sharing my recipes with the easy ones. So this is why today I chose to share the cheese-noodles recipe. I am going to share the procedure, how I make it, step by step. Let me know what I can do better.
So without further ado, let's jump into it.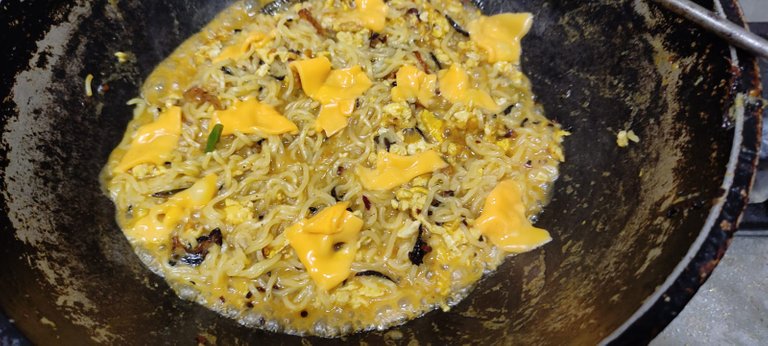 Ingredients I used:
I think the only ingredients you will need are Cheese, Onions, Chilies, Eggs, and Noodles. I used maggie noodles here.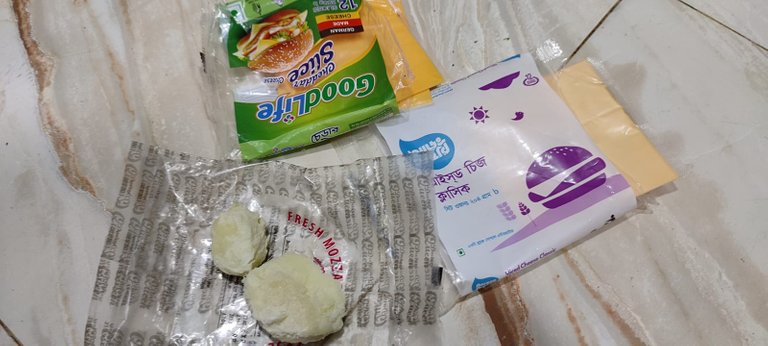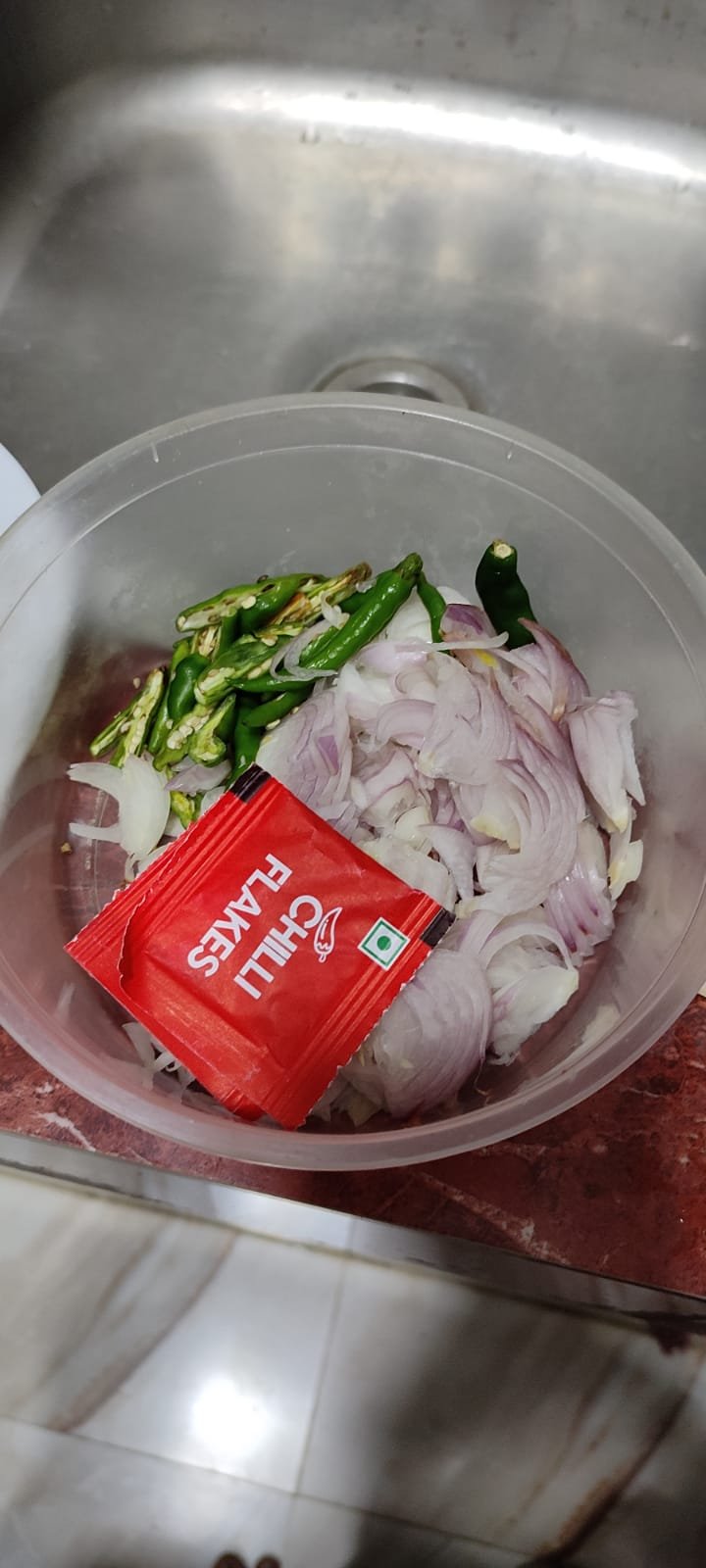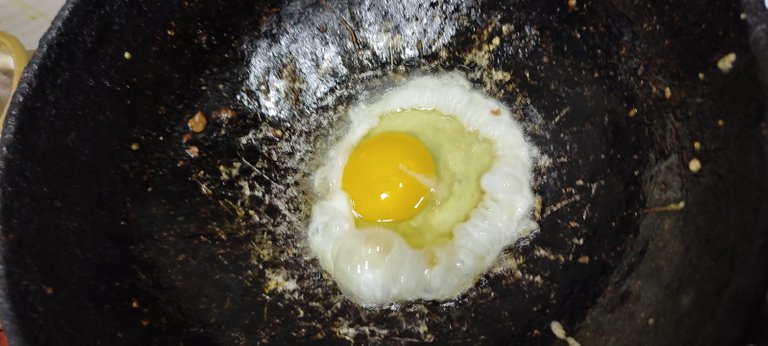 ---
Procedure:
I used two eggs for two packs of noodles. I fried them differently. One I deep-fried and another was a typical scrambled egg.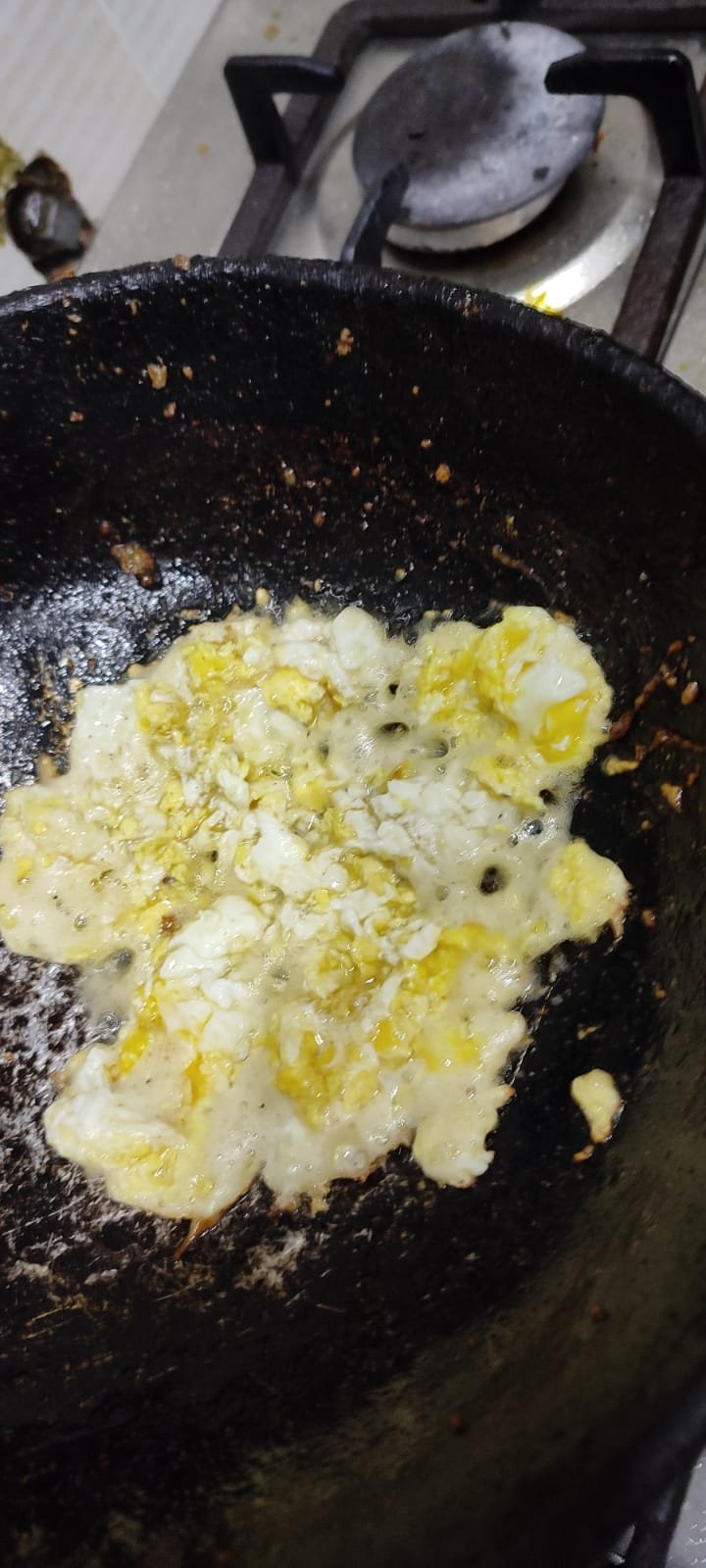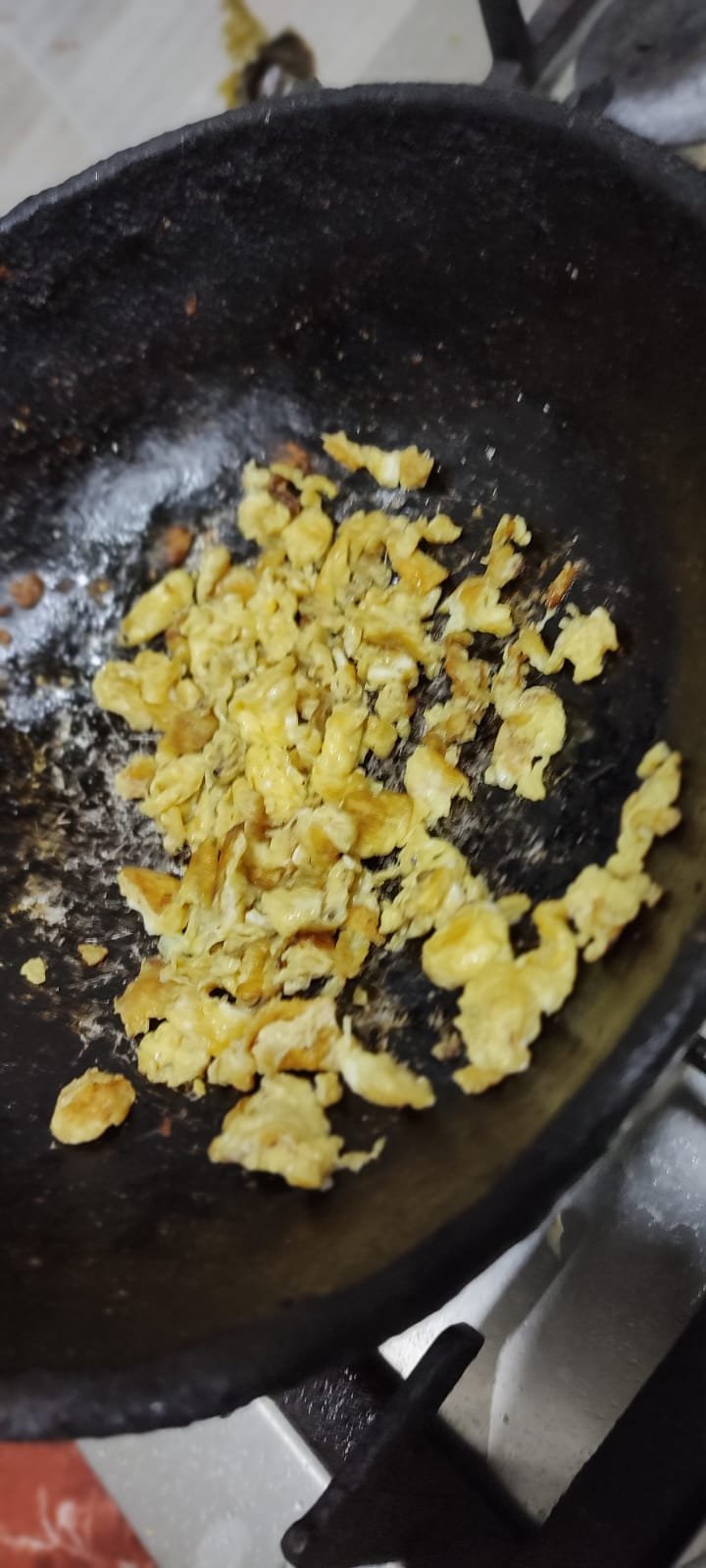 I blended the egg before putting it onto the frying pan. It gives crispiness. I like that, so it's up to you if you want to do that or not.
---
I used three sorts of cheese.
Classic Mozarella
Classic Sliced
Peri-Peri Sliced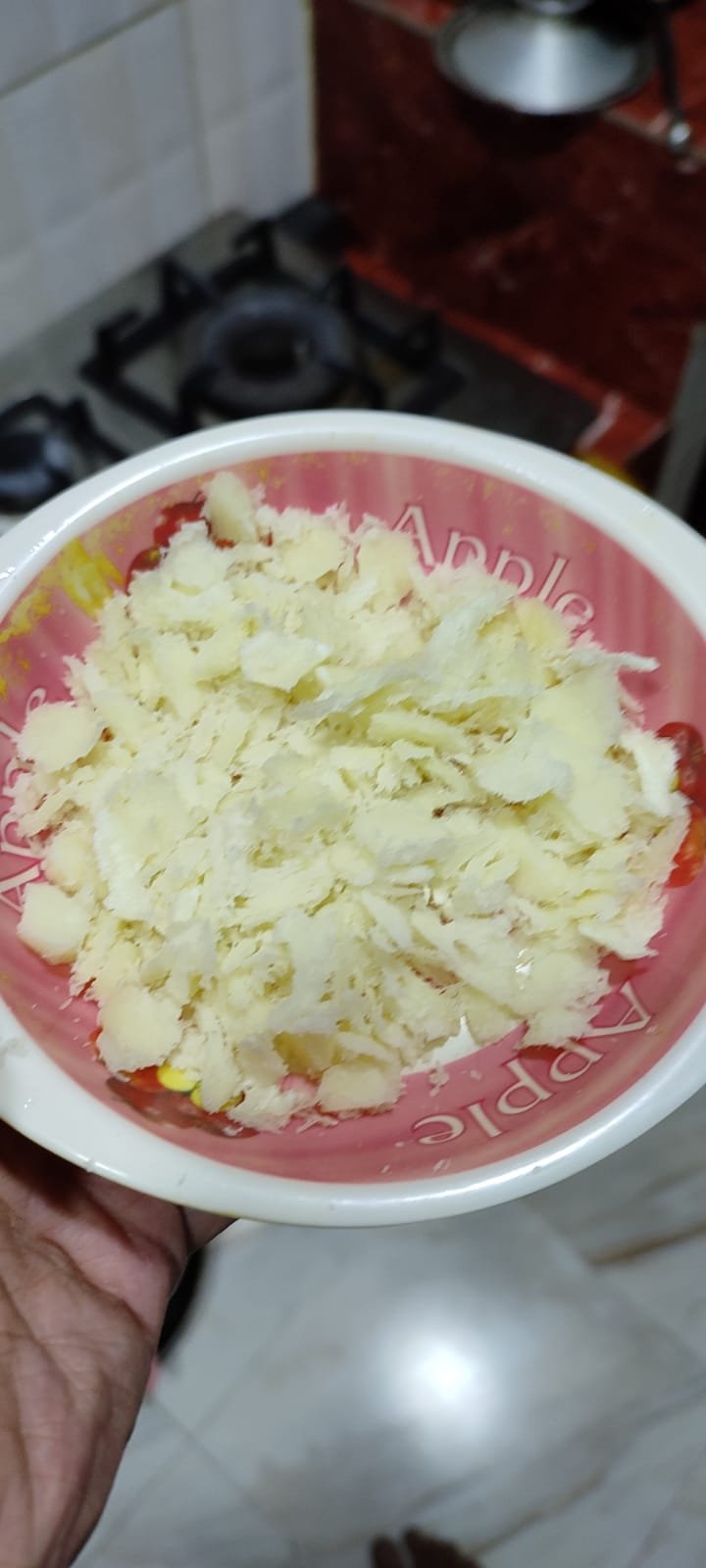 This is the mozzarella cheese I used. I shredded them into small pieces so it melts easily. I left the sliced cheese to use on the top...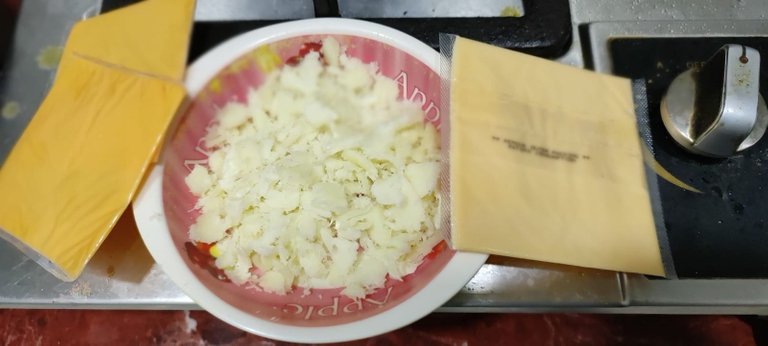 ---
While my noodles were boiling I find my nicely chopped onion and chilies.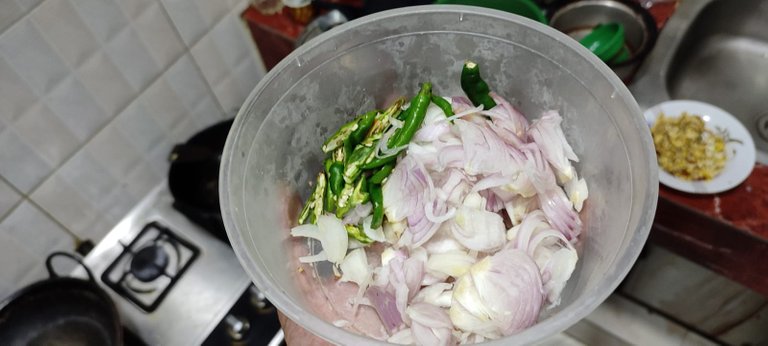 Frying onions are tricky, you don't want to fry it long since it will be burned.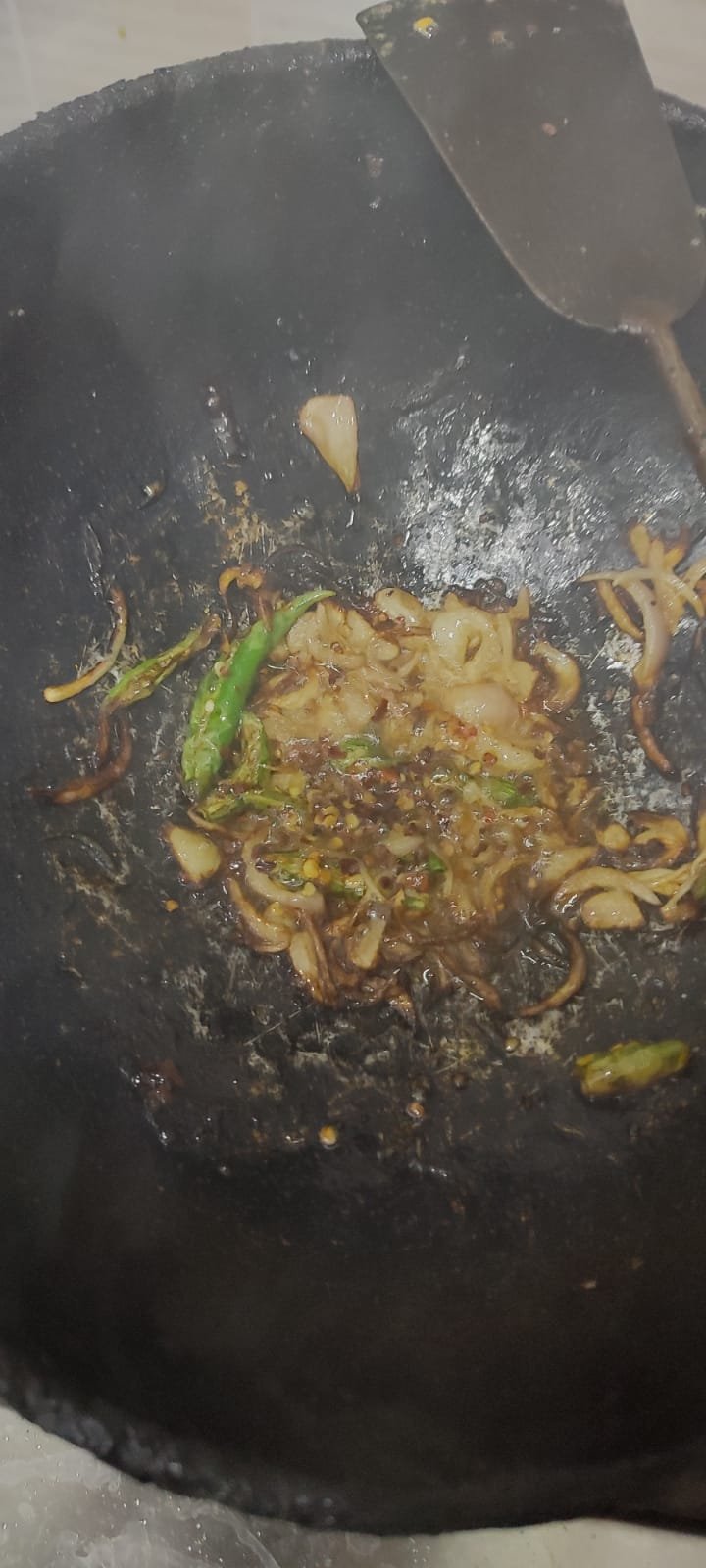 ---
Now I boiled the water and left the noodles to be cooked. I sprinkled the tasting salt into it and stir it carefully. I also gave the mozzarella into it. And of course, the scrambled eggs.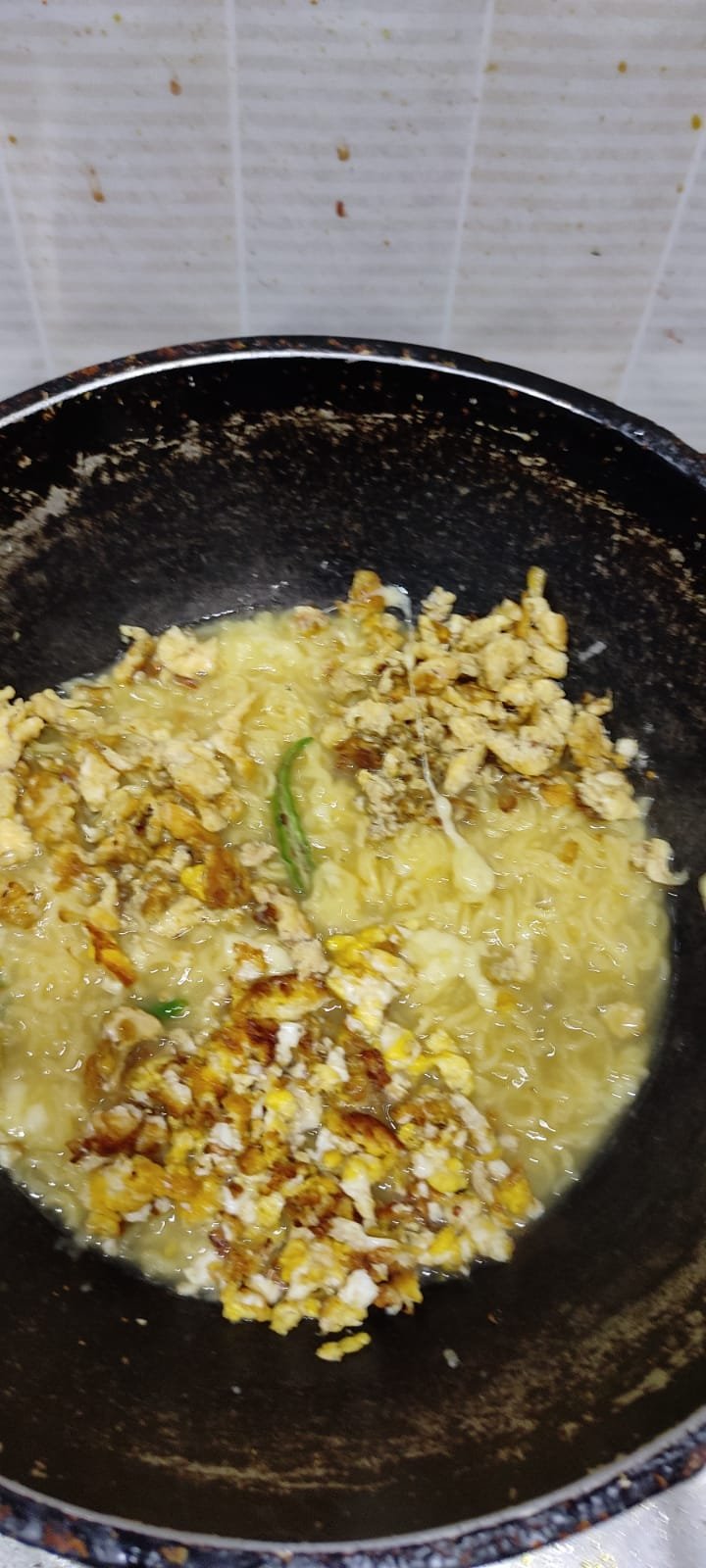 When you put the scrambled eggs, you shall stir it well and give half of the tasting salt which comes with the noodle.
Apart from fried onions and chilies I also used chili flex. To add a little bit more spice.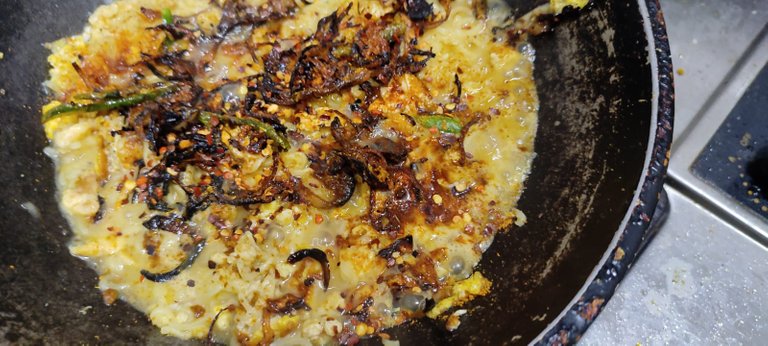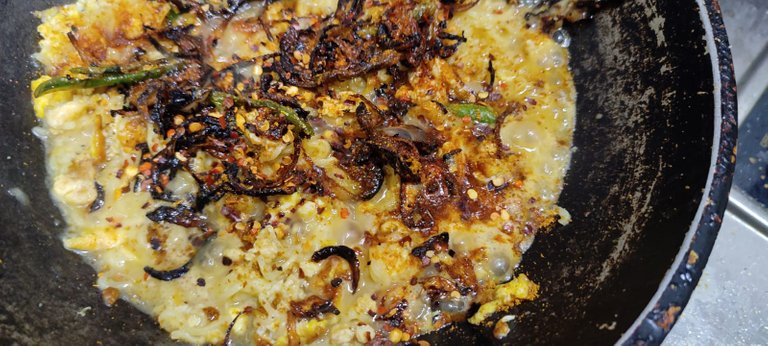 And now you stir it with medium to minimal heat for a while. And TADA! Your meal is ready! I used a bit more cheese to it, I used sliced peri cheese, which I like. You may use different ones.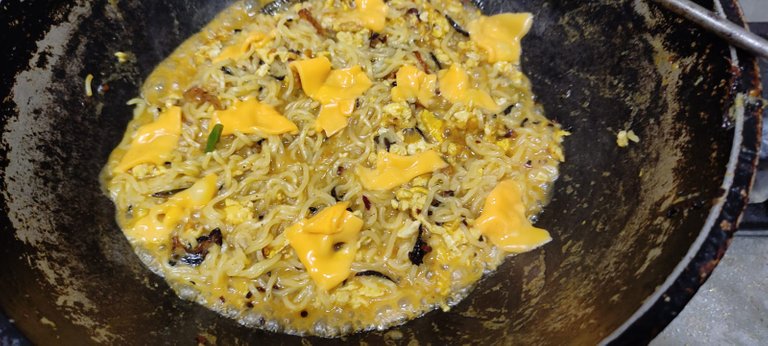 Wrap Up
I am not so good at cooking. But I can cook. Decent enough to enjoy your meal. I thought why not share my recipes with you hivers? So starting today I will share my recipes and starting from easy to tough ones I will move forward. Let's see how it goes.
Happiness is homemade!
---
---