I Hate Dog-Like Loyalty - You Might Hate It Too!
I don't like dog-like loyalty. Yes, loyalty is important but dog-like loyalty is not a virtue, in my opinion.
I don't like it when someone supports me in everything I say or do. When they never give up on me no matter what I do or say. If I see someone running toward a cliff with their eyes blindfolded, I will not run after them to save them because that would mean saving them from killing themselves. This is why I hate dog-like loyalty, it prevents people from seeing reality and forces them to follow whatever they are told without asking any questions.
Dog-like loyalty is dangerous because the follower only sees the good sides of the leader and does not bother to look at anything else. If the leader makes mistakes, followers won't notice this error even if there were 100 witnesses.
The term dog-like loyalty refers to absolute loyalty like a dog. Dogs are loyal. They would be loyal to their master, irrespective of the fact what their master does. S/he can be a criminal and still the dog would obey the master blindly.
Dennis Nilsen one of the most notorious serial killers of London had a dog. The dog obeyed the master. I guess the dog also would have tried to protect him no matter whatsoever.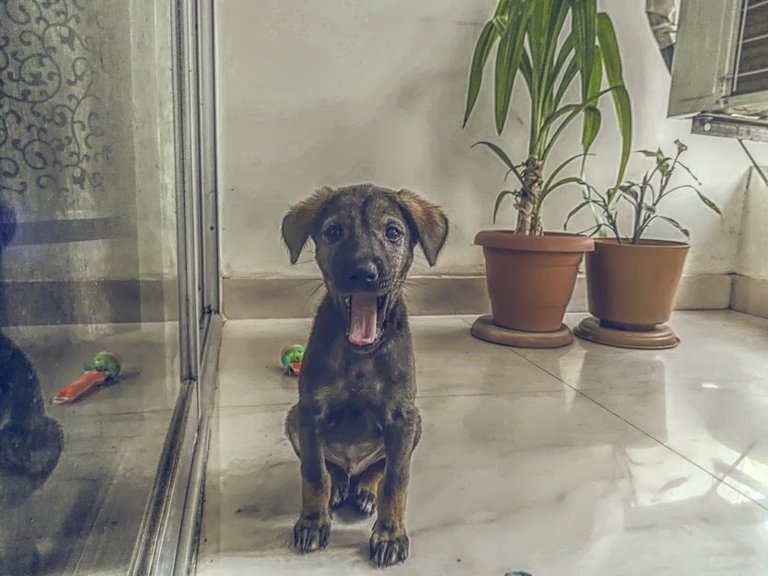 This is the bad side of dog-like loyalty. There are good sides too, but in solving problems it is always better to discuss the bad sides first.
When you follow someone blindly, you will not come across the culprits who may do something wrong. When you go after someone blindly you might just ignore or forget that there are other problems in your society which need your attention too.
This is why juvenile crimes happen a significant number of times. When adolescents do not know what is just and unjust, obeying someone blindly often leads them to bad consequences.
Moreover, if you follow someone blindly then what will happen when that "someone" is no longer there? You will need to find someone else on whom you can carry your responsibility.
Loyalty is important but is not all places. Francesco Totti was a loyal player for Roma. He was the captain in Roma for around 20 years, he never left Roma in over 28 years. He even refused to go to other teams when it was offered to him. His loyalty made him stay with Roma for his whole life. Steven Gerrard might be another example.
When you are working for an organization and you follow your boss blindly, results won't be good. When it comes to loyalty, there are different types of people who have different opinions about their bosses. There are some who are loyal to their boss even when they see something bad happening. It is the same concept with a dog that follows its owner no matter what that person does. Many studies showed that being loyal to your boss doesn't always result in good things.
According to scientists, people tend to follow their bosses without asking questions even if they do something wrong because they think it might be part of a plan or whatever which will help them grow in the future. But according to researchers, this kind of attitude results in more harm than good as employees work less efficiently, don't perform well.
You will always find some colleagues in your career who will do anything to impress the boss. They take all the work from you and suck up to the boss just so they have a better chance of being promoted over you. You may even notice them sabotaging your efforts or taking credit for your idea.
In addition, if someone is not loyal to their family, they will face consequences in the future. They might be left alone by their family members, close friends, and other relationships.
---
---